Reliant and the Dallas Cowboys are delighted to recognize and honor teachers in the DFW area through Cowboys Class Acts powered by Reliant. Cowboys Class Acts honors teachers that constantly encourage, lead and strive for excellence in the classroom. Once a month during the school year, the Dallas Cowboys and Reliant will recognize a teacher in the DFW area for their phenomenal work empowering our youth.
December Teacher of the Month:
Shelly Thibodaux | Robert T. Hill Middle School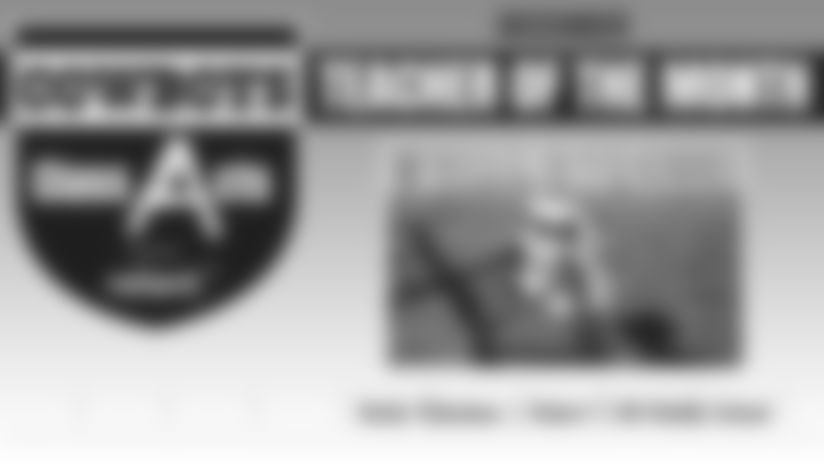 Shelly Thibodaux is a physical education and athletic coordinator at Robert T. Hill Middle School in Dallas ISD. She started teaching nearly 40 years ago and has received numerous awards in the past few years, with Teacher of the Year at her campus being the highlight of her accolades thus far this year.Coach Thibodaux truly puts her students and school community first, as evidenced by her many community outreach efforts. She secured back to school supplies, back packs and iPads for Dallas ISD students through Nancy Lieberman Charities in 2017; partnered with former Dallas Cowboy Kavon Frazier to provide Thanksgiving meals to students in 2018, and introduced the Partner P.E. program for students with disabilities in 2019. She was recently featured in the Lakewood Advocate Magazine as a Top Teacher for her coaching during COVID. Thibodaux, like many teachers, was challenged in keeping students healthy and active this year due to the pandemic. Nevertheless, she was able to keep her students engaged by helping Dallas ISD create forty, 30-minute workout videos for elementary, middle and high school students. In addition, she applied for and received a $2,000 COVID Emergency Funding grant for her school through the GENYOUth Foundation and Fuel Up to Play 60 program to assist with curbside meals. As a Program Advisor for the Fuel Up to Play 60 program for the past 10 years, Thibodaux has received multiple grants and awards. In addition to all of her school duties, she sponsors a Girl Scouts Club after school.
November Teacher of the Month:
Cathy May | Newman Elementary School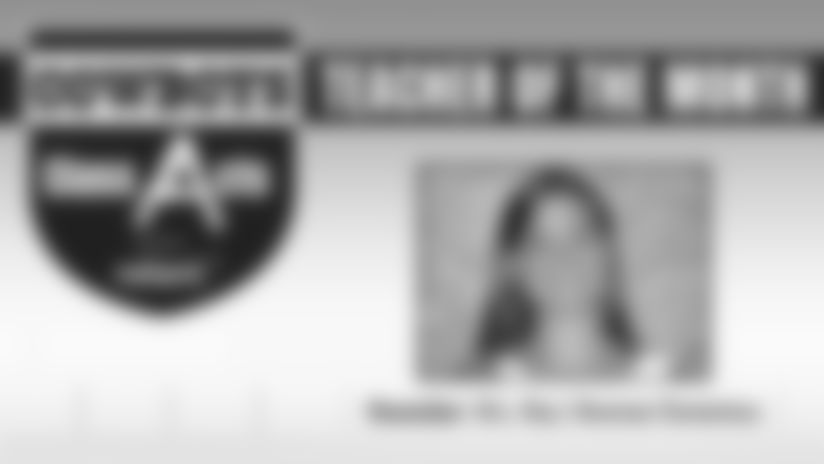 Mrs. May has always displayed an extensive amount of knowledge, competence, experience, and passion for teaching children. It is evident that Cathy loves working with children from her countless stories to her celebrations related to student growth. She demonstrates a sincere interest in her students and is always compassionate towards their individual needs. She exhibits a growth mindset daily by seeking additional ideas on how to best support the diverse learners within her classroom from specialists on our campus. Mrs. May is skilled in implementing innovative teaching practices such as small group instruction, technology applications, and incorporating motivating activities within her lessons. Cathy remains solution minded and comes prepared to all staff development and instructional team leader meetings with ideas, solutions, and is willing to provide the group with feedback from her own experiences.
October Teacher of the Month:
Antonio Young | Ellis Elementary School
When we called to ask principal Keith Boyd how Antonio was doing he laughed. Boyd said Young was just in his office asking what more he could do. That's the kind of teacher he. That was the case last year when he was a teacher at Dunn Elementary and used his students to put together a Black History Month music video with his students that went viral, appearing on Access Hollywood and getting him recognition in People Magazine. The pandemic didn't slow him down, either. Young, who used to be a journalist, found another way to reach his students with another video that featured his children as well as students and staff at Ellis Elementary. The topic? A video to get kids pumped up for the return to face-to-face instruction. And videos like this aren't what Young does during class time. These are what he does with his free time. In the class, he's easily adapted to virtual instruction and just as easily works with his students who are in class in-person as well as those who are working from home. No pandemic is going to slow him down. He's got to find more to do.