Dallas Cowboys 2021 Draft Picks
DRAFT TRACKER
Round 1
• Pick 26 (26)
• DT Mazi Smith
Round 2
• Pick 27 (58)
• TE Luke Schoonmaker
Round 3
• Pick 27 (90)
• LB DeMarvion Overshown
Round 4
• Pick 27 (129)
• DE Viliami Fehoko Jr.
Round 5
• Pick 34 (169)
• OT Asim Richards
Round 6
• Pick 1 (178)
• CB Eric Scott Jr.
Round 6
• Pick 35 (212)
• RB Deuce Vaughn
Round 7
• Pick 27 (244)
• WR Jalen Brooks
LB | Micah Parsons
The Cowboys added the best linebacker in this draft in Penn State's Micah Parsons, who is a ball-hawking, tackling machine that should bolster the position right away.
1st Round | Pick 12: LB Micah Parsons
CB | Kelvin Joseph
After drafting linebacker Micah Parsons on Friday, the Cowboys addressed cornerback in the second round with former Kentucky starter Kelvin Joseph.
2nd Round | Pick 44: CB Kelvin Joseph
DT | Osa Odighizuwa
The Cowboys weren't kidding when they said defense was a priority. They've taken a defensive player with their first three draft picks, this time UCLA DT Osa Odighizuwa at No. 75 in the third round.
3rd Round | Pick 75: DT Osa Odighizuwa
DE | Chauncey Golston
The Cowboys stayed with defense, taking the fourth player on that side of the ball, adding a versatile defender from the Big Ten.
CB | Nahshon Wright
Nahshon Wright is the second cornerback drafted by Dallas tonight, following former Kentucky standout Kelvin Joseph, their second-round selection at No. 44 overall.
3rd Round | Pick 99: CB Nahshon Wright
4th Round | Pick 115: LB Jabril Cox
4th Round | Pick 138: T Josh Ball
5th Round | Pick 179: WR Simione Fehoko
Draft Guide On Sale!
Our Official 2021 Dallas Cowboys Star Magazine Draft Guide brings you comprehensive scouting reports on the top players in this year's draft as well as fun facts, analysis and breakdowns of just what the Cowboys need at every position. There's an exclusive interview with Vice President of Player Personnel Will McClay, a historical look back at the first draft in team history and, of course, our annual mock drafts. Get draft coverage that covers your Cowboys!
Time Traveling with America's Team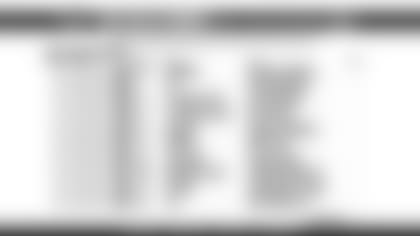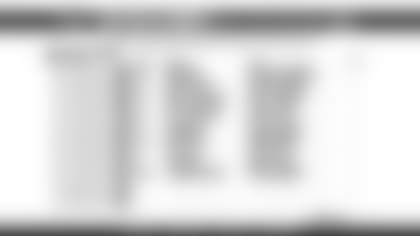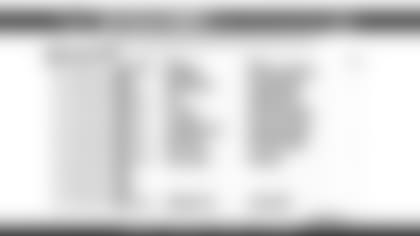 Dallas Cowboys 2021 Draft Picks
Virtual 2021 NFL Draft Interviews