OXNARD, Calif. – This training camp has seen a lot of discussions about the players who aren't here anymore, but that doesn't mean the cupboard is bare in terms of talent on this roster.
After being here at camp for a full 10 days, it only seems appropriate to pick out the 10 best players on the field so far.
An extended panel of analysts of Rob Phillips, David Helman, Nick Eatman, Bryan Broaddus, Derek Eagleton, Lindsay Draper, Ambar Garcia and Mickey Spagnola all weighed in with their 10-best players. Collectively, those results have led us to one list of a Top 10 performers here at camp.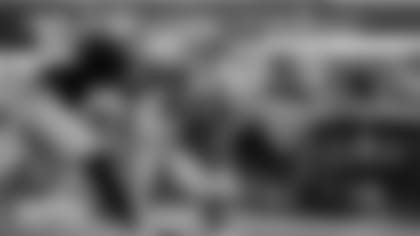 (Tie) 10. Michael Gallup – The list starts off with a tie for the last spot. Gallup has been rather consistent from the moment he got here. There might have been one day where he had some issues with drops, but bounced back the next day with several great moments. He's not super flashy but just solid in every facet of his game.