Dallas Cowboys vs Washington Commanders | October 2, 2022
John Cortez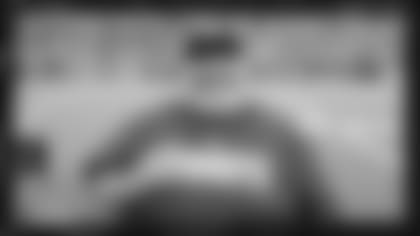 John Cortez is an exemplary servant leader that warmly engages people, generously invests his time, and helps passionately represent our organization at community events. He demonstrates his commitment as a volunteer ticket seller and promoter of The Dallas Cowboys 50/50 Raffle game as well as with the Angel Tree program during the holidays. His reliability was especially important last fall and early winter as volunteer coordination remained challenging with ongoing COVID-19 surges in the community. John Cortez stands out among that large group of generous volunteers for his sincerity, dedication, and charismatic presence at so many important community engagements.
Dallas Cowboys vs Cincinnati Bengals | September 18, 2022
DeAndrea Hayward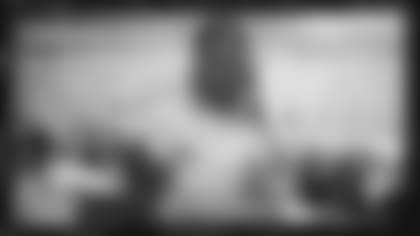 As a Case Aide at The Salvation Army's Mabee Center, DeAndrea Hayward supports numerous residential programs for homeless clients. Most recently, she has worked with numerous individuals recuperating from a medical procedure, tending to them and ensuring they have a safe recovery. DeAndrea is a compassionate and dedicated team member who is esteemed by her peers and clients alike. She often goes beyond the call of duty to ensure that client's needs are met and that her teammates are supported.
Dallas Cowboys vs Tampa Bay Buccaneers | September 11, 2022
Tony Grubaugh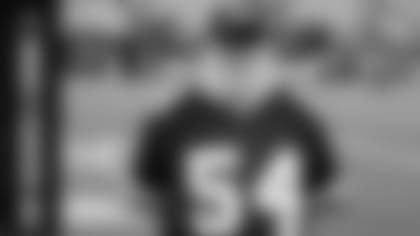 For more than 15 years, Tony Grubaugh has served Case Management Specialist for The Salvation Army's Housing First Pathways Program. He is committed to producing work that meets the organization's standards and ensures clients are stably housed and that their needs are met by using a holistic, team approach. He is a team player who constantly goes above and beyond for his clients and team members.
Dallas Cowboys vs Seattle Seahawks | August 26, 2022
Mike Lynch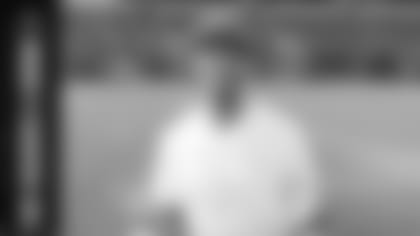 As the kitchen manager for The Salvation Army Mabee Center, Mike Lynch not only ensures all clients are provided meals 365 days a year at the facility, but also manages distribution of grocery donations as well. He showcases genuine compassion and dedication through his work and always bring positive energy. Throughout the pandemic, Mike ensured all staff and clients were safe by implementing key COVID-protocols. He continues to show tremendous care for everyone he works with and goes above and beyond every day! Thank you for all that you do, Mike, you are truly deserving of a crown.