(Editor's Note: In anticipation of the 2018 season, Bryan Broaddus has once again taken a break from scouting the Cowboys in order to scout the opposition. Over the next several weeks, he will take a position-by-position look through the 2018 schedule, analyzing the top five players at each spot for a better understanding of what the Cowboys are up against. The series wraps up this week by breaking down the quarterbacks.)
FRISCO, Texas – The Cowboys might have held Russell Wilson to career-low passing yardage, but he still found a way to effectively end their season.
Wilson's fourth-quarter touchdown strike to Doug Baldwin sealed the Seattle Seahawks' Christmas Eve win and AT&T Stadium and ultimately ended the Cowboys from playoff contention.
Wilson only threw for 93 yards in last year's meeting but still managed to make winning plays – and that's what makes him among the most difficult players the Cowboys will have to defend in 2018.
Name: Russell Wilson
Team: Seattle Seahawks
Height/Weight: 5-11/215
College: Wisconsin
Experience: 7th season
NFL Draft: Selected in the third round, No. 75 overall, by Seattle in 2012
High-character player. Never have to worry about him on or off the field. Always going to be prepared and ready for the game. Puts in the work to be great.
Has a true passion for the game. Can tell that he loves to play by the way he carries himself on the field. Rarely will give up on a play. Has a never-say-die attitude. Teammates believe in him and rally around him.
Only real limitation is his height. Has to move around in the pocket in order to find a lane to throw the ball. Has become a better pocket passer over the years but needs that space to throw.
Shows both physical/mental toughness as a player. Has taken a tremendous beating but still is able to answer the bell each and every game. Doesn't miss opportunities to line up and take snaps. Amazing stamina to play the way he does. Appears to always be on the move. Never stops.
Ball comes out of his hand quickly. Part due to his ability but also the pressure he faces daily. He's a better passer when he can come forward in the pocket to deliver the ball. If you can make him play backwards in the pocket, you have a better chance of making him throw an inaccurate pass.
Nice passer underneath and intermediate. Shows better touch and accuracy in those situations. It's not that he's not a good downfield passer, you just see him connect on more balls shorter.
Has made a living throwing the ball on the move, especially in play-action. Does magical things with the ball as a faker. Very deceptive. Shows it, then takes it away.
Puts the defense in some tough situations with his ability to play on the move. Ability to scramble is a back breaker for defensive coordinators on third down. Have to come up with game plans that build a fence around him. Can't let him get to the edge.
Rare ability to escape and avoid. One of the best in the league when it comes to improvising on a play. Defensive backs can't drop coverage or he'll make you pay.
Amazing what they ask him to do for the club on a weekly basis. Has been asked to carry the load and has not failed to do so.
2018 Outlook: For the first time in his NFL career, Wilson will play in a new system now that Seattle has hired Brian Schottenheimer as its next offensive coordinator. The Seahawks finished middle of the pack in total offense last year, and 11th in points per game (22.9). But Wilson had another outstanding season, throwing for nearly 4,000 yards and 34 touchdowns while adding nearly 600 rushing yards. Seattle drafted running back Rashaad Penny in the first round to help balance out the offense.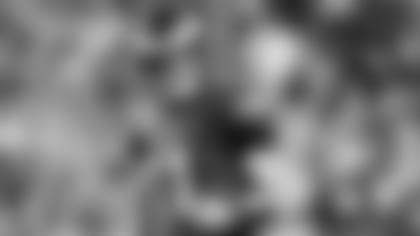 Name: Carson Wentz
Team: Philadelphia Eagles
Height/Weight: 6-5/237
College: North Dakota State
Experience: 3rd season
NFL Draft: Selected in the first round, No. 2 overall, by Philadelphia in 2016
Passion for the game. Young player with leadership qualities you look for in a quarterback. Can see that his teammates have his back. They play hard for him.
Physical/mental toughness. Battles every snap. He's able to take the bad with the good. Game is not up and down. Plays with the right demeanor.
Despite coming from small-college program, the game was never too big for him. Handles the pressure well. Comfortable in the way he plays. Forced some things early in his career but has really turned things around in that regard. Doesn't make as many mistakes.
Scout's dream when it comes to his height/weight and body type. Outstanding strength in the pocket. Better get bodies to him if you want to bring him down. Will shrug off tacklers who don't wrap him up. Makes a ton of second- and third-chance plays.
Physical traits allow him to make all the throws. Has a long throwing motion. Buggy-whip arm action. Thought coming out of college might need to tighten that up but he manages to make it work well.
Big play-action scheme. Deceptive ball handler. Makes quality fakes that move the defense. Throws the ball well on the move. Just as good going to his left as he is to his right. Has developed his accuracy. Has touch at all levels, especially underneath. Had problems as a rookie throwing the deep ball but has put that behind him. Will give his receivers a chance. Coaches are not afraid to allow him to let it fly. They have confidence in him.
Does a nice job of keeping his eyes down the field. Doesn't stare at the rush. Knows where his teammates are. Stays active in the pocket. Good anticipation of throwing the ball to spots.
Coming off major knee surgery, so there will be some questions about how that will affect him. As hard as he prepares, I don't see that as an issue and expect him to once again have an outstanding season.
2018 Outlook: The table is set for Wentz to seamlessly reclaim the Eagles' huddle. Foles, their veteran backup, was remarkably efficient in the leading Philly to its first Super Bowl title, but he had plenty of help: solid protection, a sturdy running game boosted by a midseason trade for Jay Ajayi, and clutch plays from receiver Alshon Jeffrey and tight end Zach Ertz. Free agent signing Mike Wallace gives Wentz a speedy downfield option.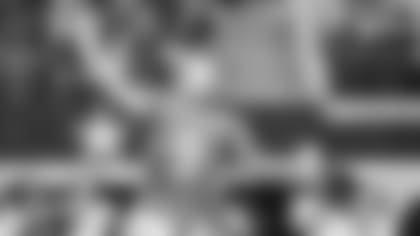 Name: Matthew Stafford
Team: Detroit Lions
Height/Weight: 6-3/220
College: Georgia
Experience: 10th season
NFL Draft: Selected in the first round, No. 1 overall, by Detroit in 2009
Highly competitive player. Battle tested. Has always been the best player on the squad.
Has had to deal with plenty of turnover on the coaching staff. Now on his third head coach.
Unique throwing motion. Never throws the ball from the same arm slot/angle. He's a "whatever it takes" type of passer. Throws the ball around, under and over the top of the defense. Arm talent is impressive. There is not a throw he can't make.
Outstanding accuracy for the way he delivers the ball. High volume passer. Always going to put up stats. Carries the team with his play every week. Has always had one of the poorest rushing attacks on a yearly basis.
Poised player. Handles duress well. Takes a beating during games but still is able to answer the bell.
Plays with awareness. Knows what is going on around him. Good in the pocket when it comes to avoiding the rush. Has a feel for how to move around and buy a second chance.
Timing to deliver the ball right where it needs to be. Doesn't make his receiver have to work for the ball. Touch at all levels. He and Aaron Rodgers are two of the better deep ball throwers in the league.
Majority of his snaps are in the shotgun. Like Matt Ryan of the Falcons in that he gets rid of the ball in a hurry.
If he does make a mistake, there are snaps where he can be careless with the ball. He has such faith in his ability plus the pressure of carrying the team that he makes a poor decision resulting in a turnover.
He's a leader in every sense of the word. Highly respected by his teammates due to his toughness and never-say-die attitude.
2018 Outlook: Stafford no longer has Calvin "Megatron" Johnson as a go-to receiving option, but the Lions have taken steps to build a more complete offense around him. Detroit drafted Arkansas center Frank Ragnow in the first round and Auburn running back Kerryon Johnson in the second round. Johnson and free-agent signing LeGarrette Blount will look to boost a Lions run game that finished last in the league last season (1,221 yards).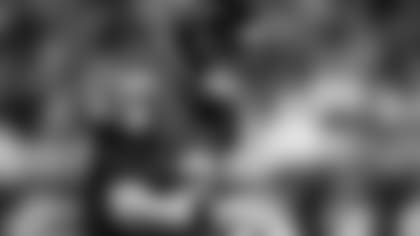 Name: Matt Ryan
Team: Atlanta Falcons
Height/Weight: 6-4/217
College: Boston College
Experience: 11th season
NFL Draft: Selected in the first round, No. 3 overall, by Atlanta in 2008
Outstanding football intelligence. Hard guy to fool with defensive scheme.
Knows where he needs to go with the ball. Gets it out of his hand quickly.
Arm talent to make all the throws. Hits receivers on the move. Throws a catchable ball. Don't see receivers making huge adjustments in order to catch the ball.
Throws the ball outside the numbers just as easily as he does inside. Effortless in the way he delivers the ball. Sets up and lets it fly.
Has become a better quarterback throwing on the move. There was a time in his career where that wasn't the case. Offense requires him to throw more off play-action such as waggles/boots.
Toughness to stand in the pocket and take a hit. Has a feel for how to get rid of the ball under duress. Capable of big plays when facing pressure. Smart, toughness and ability help here.
Majority of his snaps are from the shotgun. Fields cleanly and gets it out of his hand.
Vision and timing are solid. Sees the coverage and ball is in the air before the receiver makes his break. Doesn't wait.
Enough mobility to avoid the rush. Slides around to buy a second chance but not going to run away from the rusher. Will eat the ball if he feels like there is too much pressure.
Can fool defenders with his ball handling. Running game really helps him here. Moves guys with this ability.
Generally a clutch player. Shows the ability to make those around him better.
2018 Outlook: Coming off a 2016 Super Bowl appearance, Ryan and the Falcons' offense weren't as explosive in 2017 under first-year coordinator Steve Sarkisian. But they still ranked eighth overall, and in April they added wide receiver Calvin Ridley, their first-round pick out of Alabama, to a group that already includes all-world wideout Julio Jones. Jones skipped the Falcons' offseason workouts over a contract issue, but it's hard to believe he won't be his normal Pro Bowl self in 2018. With a strong running back rotation of Devonta Freeman and Tevin Coleman, Ryan again has the players around him to have another productive season.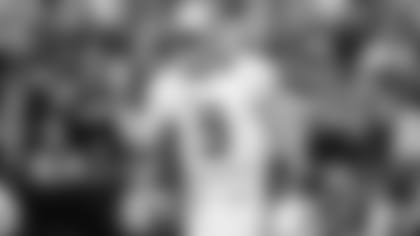 Name: Drew Brees
Team: New Orleans Saints
Height/Weight: 6-0/209
College: Purdue
Experience: 18th season
NFL Draft: Selected in the second round, 32nd overall, by San Diego in 2001
There's no doubt about it, Drew Brees is absolutely one of the most competitive players in the game. He always believes he is in every game, regardless of the situation. He gives his team a chance to win each week due to this attitude.
He plays with passion and loves the game. Tremendous physical and mental toughness. Not the most gifted quarterback size-wise, but he gives everything he's got each and every game.
The football intelligence is off the charts. He is not going to make a decision that's going to get his team beat.
Limited arm talent and strength due to his size. He has to use his entire body to make throws down the field. Will come off the ground at times to make throws.
Brees' accuracy is his best trait. He doesn't miss passes. Can throw his man open. Has no fear in making the tight window pass. Plays with confidence.
Best passes are in the middle of the field. Plays with touch. Hits his guys on the move.
Will slide around the pocket in order to find throwing lanes. Again, due to his size, he has some trouble seeing over the line. Opponents that pressure him through the middle have the best success slowing him down.
He is always playing with poise. Doesn't get rattled or knocked off balance.
Outstanding anticipation. He has a feel where he needs to go with the ball. Reads the defense quickly and makes things happen. Pressure player. Clutch. Is able to improvise when needed.
Benefits now from a powerful running game. Team plays with better balance, so it takes the pressure off him to have to make every throw.
Winner when it comes to the play action game. Can make fakes and then get the ball out in a hurry.
Type of quarterback that will make you pay for defensive mistakes.
2018 Outlook: Much has been made about the emergence of Brees' dynamic running game – and for good reason. Alvin Kamara and Mark Ingram are a deadly combination, and they take the pressure off the veteran quarterback. But let's not kid ourselves. Brees is still one of the top handful of signal-callers in the game, and he gives the Saints a chance in every game he plays. The guy has thrown for 4,000 or more yards in every season since he arrived in New Orleans, and 2017 was one of his most efficient years to date, as he completed a career-high 72 percent of his passes. The running game may have changed the identity of this Saints team ever so slightly, but their success still runs through Brees. The Cowboys will have their hands full when he comes to town on Nov. 29.
Each and every week, the Cowboys seem to face a tough quarterback in 2018. But their opponents likely will have its hands full, too. Here are the Top 10 quarterbacks on the field this season.