For as long as it has been a topic of conversation, the thought of Adrian Peterson in a Cowboys uniform has dominated the NFL offseason.
As of Friday, Peterson will be reinstated to the league and the idle thoughts of the past few months could give way to a real course of action. If Peterson wants out of Minnesota and the Vikings are willing to part ways with him, now is the time for it to happen.
That's why it's important to think about this in realistic, concrete, long-lasting terms. That's why, when you think about it beyond the immediate future, it sounds like a bad idea.
Peterson is widely regarded as the best running back in the NFL – even though he just turned 30, even though he spent all but one game on the commissioner's exempt list last fall. He's that talented.
Because he's that talented, the Vikings wouldn't part ways with him for a cheap price. They'd want plenty in return, most likely draft picks. How much would Dallas give up to pry the native Texan out of Minneapolis? It could cost as much as two picks – two high picks.
That price doesn't seem overly steep on the surface, considering Peterson's pedigree. We're talking about the guy who ran for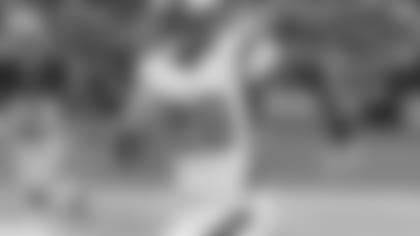 2,097 yards eight months after tearing his ACL, who has rushed for 1,200-plus yards in all but two seasons of his career – both of which were cut short.
Because he's that talented, he's set to cost the Vikings $12.75 million in 2015, and he has two more gaudy years on his contract after that.
Obviously, the Cowboys don't want to pay him that type of money, and they'd need to restructure his deal. The hypothetical number we love to throw around is about $8 million. So in this hypothetical scenario, the Cowboys would be willing to commit themselves to Peterson for three years and $24 million.
So now the cost is multiple expensive draft picks and a big, multi-year contract – one that is bound to affect the Cowboys' salary cap in the years to come.
None of this even takes into account the off-field aspect of acquiring Peterson, as he was held out of football last fall while facing child abuse charges.
These facts prompt a common argument that I've heard on dozens of occasions to this point: "Who cares what it means for the future if this move gets the Cowboys another Super Bowl?"
To that I'd argue back: You're not paying attention if you think that's the way the NFL works. I have every confidence that Peterson would have a phenomenal season running behind this offensive line. I have no confidence at all that he'd be the difference between a sixth Super Bowl championship or not.
Murray tallied 2,261 yards from scrimmage for the Cowboys last year, and they still fell two wins short of even playing in the Super Bowl – let alone winning it. How much exactly can Peterson improve on that?
As good as he is, how comfortable should anyone feel investing 10s of millions of dollars in a 30-year-old running back? It would be a tough pill to swallow if this team is unable to address its defense or its receiver corps because Peterson is underperforming on a large deal.
None of this is to say the Cowboys are set at running back. They could use the extra help, as no one is yet sure how to offset the sizable hole Murray left in the offense.
But what sounds like a more responsible plan for the next three or four years? Committing several draft picks and a sizable cap hit to a 30-year-old All-Pro, or committing one draft pick and virtually no cap hit to a talented young back?
Le'Veon Bell, Jeremy Hill and Eddie Lacy combined to run for 3,624 yards last year. They were selected 48th, 55th and 61st overall, respectively, in their respective draft classes. Their combined cap hit for 2015 is less than half of what people are considering paying Peterson.
No, none of them is as good as Peterson – he's a likely Hall of Famer. But, that's not the point.
The point is that you can find value at the running back spot for cheap in this league. You can use the savings to make the rest of your team better. You can do all of this without jeopardizing your long-term future.
I can't argue that acquiring Adrian Peterson would provide for an entertaining season. It would certainly be must-see TV. In terms of roster building and the long-term health of the franchise, though, I think there are smarter courses of action.