FRISCO, Texas – Once the initial excitement of the draft subsides, the questions start to crop up.
The NFL is a league built upon constant turnover. The average NFL career is roughly three years, and league teams turn half of their roster over seemingly every other year.
As good as the Cowboys might feel about the strength of their roster, it naturally raises questions about job security when they bring eight new draft picks and a dozen priority free agents into the fold.
The hard work of OTAs and minicamp is still a month away, and training camp is still lying in the distant future. But it's hard not to wonder about that as we analyze the Cowboys' new players and what they can do.
So, in the interest of looking toward training camp, here's a look at some of the key incoming rookies and how they might affect the roster.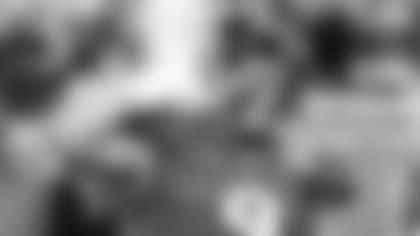 Position: DT
College: UCF
Draft Order: 2nd round, pick No. 58
How He Makes The Team: Let's be honest about this: Hill will make the team. Second-round picks don't get cut as rookies. But even ignoring that obvious fact, the UCF standout should already be one of the three best defensive tackles on this roster. It wouldn't be a huge shock to see him earn a starting job. And even if he doesn't, he should see plenty of action considering how much Rod Marinelli likes to rotate his rush men.
Who It Affects: Hill is a lock to make the squad, which is bad news for all the defensive tackles down the depth chart. When it comes time to start doing roster math in August and September, Hill's presence means one fewer roster spot for guys on the back end like Daniel Ross and Kerry Hyder.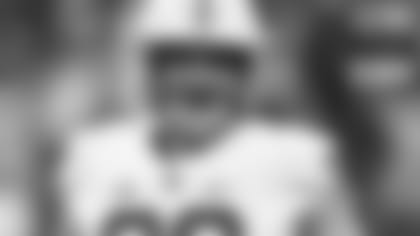 Position: OG/C
College: Penn State
Draft Order: 3rd round, pick No. 90
How He Makes The Team: Once again, it's pretty unheard of for a team to cut a third-round pick following his rookie camp. Not to mention, McGovern is widely billed as the most pro-ready of all the Cowboys' draft picks. The question isn't whether he can make the team, but whether he can push for playing time.
Who It Affects: Even if McGovern is pro-ready, he'd have his work cut out for him to beat out Connor Williams for a starting spot. If he doesn't do that, his presence on the roster has wide-ranging implications. McGovern has the flexibility to play both center and guard – which makes him a candidate to handle the role that Joe Looney has filled for three years. It would fit the cut-throat nature of the NFL if Looney lost his job to a rookie just one year after playing admirably as an emergency starter. Something similar could be said about Xavier Su'a-Filo, who is also in the unfortunate position of holding the same job title as a shiny new draft pick.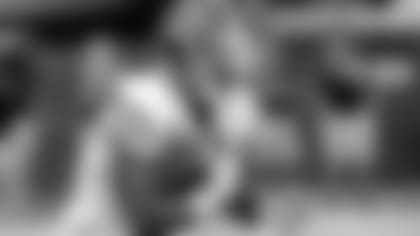 Position: RB
College: Memphis
Draft Order: 4th round, pick No. 128
How He Makes The Team: Fortunately for Pollard, the Cowboys didn't do any investing in the running back position behind Ezekiel Elliott. Being a fourth-round pick doesn't guarantee anyone a roster spot, but it's hard to imagine Pollard doesn't make this team given the lack of other options. Not to mention, team officials have made it clear they have big plans for Pollard as a versatile weapon.
Who It Affects: It's obviously not going to affect Ezekiel Elliott. The two-time All-Pro is just fine at the top of the depth chart. But Pollard's presence on the roster, combined with fullback Jamize Olawale, probably means there's just one more job available for any of the other running backs that go to training camp.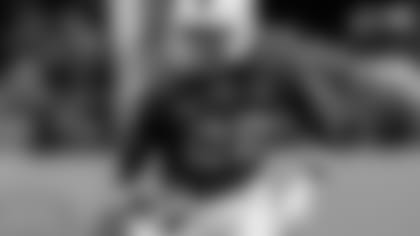 Position: CB
College: Miami
Draft Order: 5th round, pick No. 158
How He Makes The Team: From here on out, there probably aren't any guarantees. Jackson fits the mold of what Kris Richard wants in a corner, but he'll need to play like it. The way the cornerback depth chart shakes out, there might not be more than one or two roster spots available. Jackson will need to outperform veteran incumbents like C.J. Goodwin, Donovan Olumba and Treston Decoud to put himself in the best position possible.
Who It Affects: There are some interesting questions to answer here. Cornerback could be in a bit of a transition, as Byron Jones and Anthony Brown are both entering contract years. There's also the curious case of Jourdan Lewis, who is a solid player but just doesn't seem to fit into Richard's plans. Ideally, the Cowboys probably want to keep Jackson around as a piece for the future. Would his inclusion on the roster signal a possible surprise departure?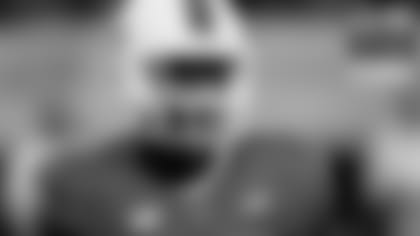 Position: DE
College: Miami
Draft Order: 5th round, pick No. 165
How He Makes The Team: The depth chart isn't as daunting as it looks. DeMarcus Lawrence, Robert Quinn and Tyrone Crawford aren't going anywhere – but there's not much in the way of proven production behind that. The Cowboys kept five defensive ends last season, so Jackson figures to be one of a handful of guys who could fight for those two spots.
Who It Affects: Again, there's not much experience behind the big three veterans. To be sure, it would be a surprise and a disappointment if Taco Charlton doesn't make the final roster, but the Cowboys are clearly trying to light a fire under their first-round pick heading into Year 3. Aside from that, Jackson will be going up against fellow Day 3 picks, like Dorance Armstrong and Jalen Jelks, in his bid for a roster spot.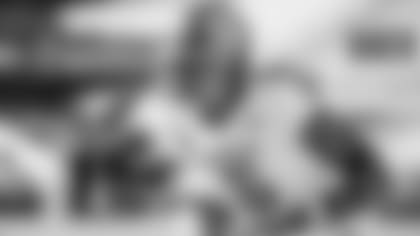 Position: S
College: Texas A&M
Draft Order: 6th round, pick No. 213
How He Makes The Team: They waited a lot longer than everyone thought they would, but the Cowboys did find a hard-hitting box safety in this draft. First and foremost, Wilson will have to show his worth on special teams to make his case. If he makes the team, it would be at the back end of the depth chart, so his defensive contributions don't need to be huge – but it wouldn't hurt to show some aptitude in that area. This coaching staff hasn't shied away from keeping five safeties in the past, so it's not hard to imagine Wilson playing his way onto the roster.
Who It Affects: The lack of resources invested in this position means anything could happen – theoretically, at least. But it's hard to imagine this coaching staff parting ways with proven veterans like Jeff Heath or George Iloka. It seems more likely that Wilson will battle it out with Kavon Frazier and Darian Thompson for the final roster spot. Or perhaps the team will keep five safeties, which lessens the suspense.
Position: RB
College: Ohio State
Draft Order: 7th round, pick No. 218
How He Makes The Team: Again, the biggest thing working in Weber's favor is that the Cowboys didn't invest any resources in this position. Ezekiel Elliott, Tony Pollard and Jamize Olawale should all make the final roster. That leaves Weber as the early favorite to grab the final spot.
Who It Affects: That said, this is the NFL. Everything has to be earned. It was only last year that highly-touted draft pick Bo Scarbrough was cut on the final day of the preseason. Weber might be the favorite, but Darius Jackson and Jordan Chunn are still on the roster. Both players will want to make their case that they should be the one to round out the depth chart.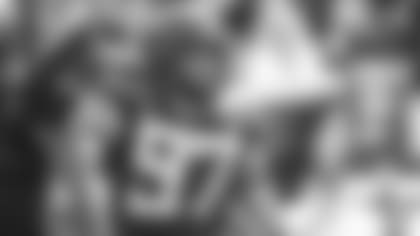 Position: DE
College: Oregon
Draft Order: 7th round, pick No. 241
How He Makes The Team: Jelks and Joe Jackson are in a similar situation. They're both Day 3 picks with impressive size and traits, but they'll both be going against established veterans – not to mention each other – for a roster spot. If Jelks is going to make the team, he'll probably need to outplay guys like Jackson and Dorance Armstrong.
Who It Affects: Throw him into the list of guys fighting for a role on the back end of the depth chart. The talent at the top of the list will make it tough on a seventh-round draft pick to stand out, but crazier things have happened.