Each week, Lindsay Draper goes Behind the Enemy Lines to discuss what's happening with this Sunday's opponent. This time, she caught up again with Eagles analyst Chris McPherson to answer some pressing questions about the Eagles, who have now won two straight games and prepare for a rematch with the Cowboys with first place in the NFC East on the line.
What's the biggest difference with this Eagles team since the last time they played each other?
Starting with the offense, the biggest difference is the much-improved performance of the offensive line. An outstanding unit and a big reason for the team's success last season, this year's group is finally jelling and peaking at the right time. That has allowed the offense to establish the ground game in the last two weeks against New York and Washington. All-Pro right tackle Lane Johnson missed the first meeting against Dallas with a knee injury but is healthy and playing his best football of the season which will be huge going against DeMarcus Lawrence. Johnson said that Lawrence will be his toughest test as a pass rusher this year.
The Eagles had just 71 yards on the ground in the November 11 showdown in what was a close game. Rookie Josh Adams has taken over as the lead back. In the past two games, he has 84 yards and 85 yards, respectively. Adams has had 20-plus carries in back-to-back games. An Eagles running back hasn't had that type of workload since the 2015 season. On the opening drive of Monday night's win over Washington, a 12-play drive that resulted in a touchdown, head coach Doug Pederson called seven runs – five in a row at one point. It was just the fourth first-quarter touchdown of the entire season. But it's the improved play up front that has allowed Pederson to rely on the run game.
Defensively, it's finishing strong. In the last meeting with Dallas, the Eagles allowed 14 fourth-quarter points. The Eagles have allowed just three second-half points in the past two games combined. On Monday night, Washington gained all of 36 total yards in the second half. Injuries in the secondary have put added pressure on the defensive line, the unit's best group, to respond and it has. Defensive end Brandon Graham had a monster performance against Washington, Michael Bennett has been a force both off the edge and up the middle, and Fletcher Cox continues to be one of the league's most disruptive interior defenders.
It's been a tough few weeks for the Eagles, but they're in the thick of the playoff race – what's the mood around the team right now?
The Eagles know that this season hasn't gone as expected, but the fact of the matter is that they are 6-6 with a chance to be in first place – after tiebreakers – with a win on Sunday. As Pederson told the players in the locker room after Monday night's win, "It's right in your grasp, and you have to go take it."
Now, the team's mettle was tested in the Week 12 win over the Giants. Coming off the humbling loss in New Orleans, the Giants raced out to a 19-3 lead in the second quarter in a game that the Eagles absolutely had to have. With the season on the line, the team responded and rallied to win 25-22. On Monday night, the Eagles started fast and took control once Washington quarterback Colt McCoy was knocked out due to injury.
The narrative entering the first meeting between these two teams was that it was a must-win game for Dallas. The Cowboys won and haven't lost since. The Eagles have won back-to-back games for the first time all year and look to carry that momentum into Sunday afternoon's showdown.
Golden Tate had a breakout game against Washington. How is he acclimating to the offense?
Golden Tate's Eagles debut was the first meeting back on November 11. Tate played 18 snaps as the Eagles decided to go with tempo and the wide receiver wasn't quite on board with all the terminology for the no-huddle attack. He had two catches for 19 yards. On Monday night, he had his breakthrough performance catching all seven of his targets (eight if you include his two-point conversion) for a game-high 85 yards and a touchdown. The chemistry with quarterback Carson Wentz was evident on a couple of scramble-drill plays on the opening drive, one resulting in a 6-yard touchdown. The longest reception, a 32-yard catch-and-run off a short pass in the flat, showcased his ability to generate yards after the catch. The biggest difference between the first game with the Cowboys and Monday night was that he looked like a natural fit in the offense. The coaches were scheming special plays to get the ball in his hands initially, but they seemed to take the offense out of its rhythm. Nothing was forced to him on Monday night. He was just part of Wentz's progression and the ball came his way if he was open. His two games this season against Dallas, one as a Lion, have resulted in his best performance of the year as well as his worst. He knows it's rare to get a third chance against an opponent and is looking to avenge two losses this season to the Cowboys.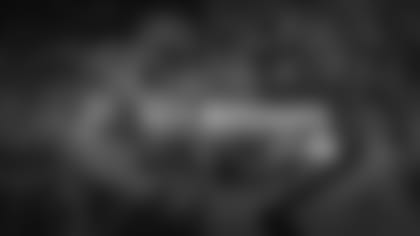 Here's a look at the two big matchups I think could go a long way toward deciding this division matchup between the Cowboys and Eagles.
Dallas Cowboys DE DeMarcus Lawrence vs. Philadelphia Eagles OT Lane Johnson
The previous occasion when these two clubs met, Lane Johnson was out of the starting lineup dealing with an injury he suffered against Jacksonville the game before. Johnson is now healthy and the Eagles will need him to control DeMarcus Lawrence, who has been outstanding throughout the season. 
Johnson is not a powerful guy, nor has he ever been. Lawrence, on the other hand, plays with power and it's one of his best traits. Johnson will have his trouble with that power, especially in the running game. Lawrence is outstanding when it comes to controlling opponents along the line of scrimmage. The power he has in his upper body and the snap he plays with are impressive. 
It will take everything in Johnson's game from a strength aspect to be able to match Lawrence in this area. Where Johnson will have an advantage is with his athletic ability. Here is where Lawrence has to be careful in how he plays him. Johnson will be comfortable with his pass rush moves, so Lawrence needs to be prepared to go with more power initially than movement. Once he gets Johnson to settle his feet, then he needs to hit him with a quick dip either to the outside or back to the inside. 
The more that Lawrence can keep Johnson guessing about his rush, the better chance he has at success. Being that this is a home game, the crowd noise always helps the big-time pass rusher. In this case Lawrence will have that advantage.
Dallas Cowboys WR Amari Cooper WR vs. Philadelphia Eagles CB Sidney Jones
The Philadelphia Eagles have been struggling with injuries to their secondary, especially at the cornerback spot. As a unit they've had numerous lineup changes to try and account for those injuries. 
The Cowboys always strive for offensive balance, but in this case, the best plan of attack with the game plan is to help your protection and throw the ball. I am not necessarily feeling like Scott Linehan would like my plan, but it might allow him to open up some things in the running game.
If Linehan does go this route, I like the matchup of Amari Cooper against any of these Eagles cornerbacks, but I'll focus on Sidney Jones. Last week the Saints tried to take Cooper out of the game by travelling Marshon Lattimore with him. Lattimore is one of the best cornerbacks in the league and Cooper was perfect against him on targets and receptions. 
The closest thing the Eagles have to Lattimore is Sidney Jones. When you study Jones' game, there are some traits that he does share with Lattimore when it comes to size and movement, but the biggest difference is that Lattimore does a better job of denying the receiver the ball. Jones tends to play a little loose in coverage and this is where Cooper can take advantage of him. Cooper can put Jones in some situations that make him uncomfortable. 
Despite this being his second season in the league, this is really Jones' first season playing. He hasn't had the opportunity to face a guy like Amari Cooper and the way he executes his routes. Look for Dak Prescott to find this matchup early and often in the ball game.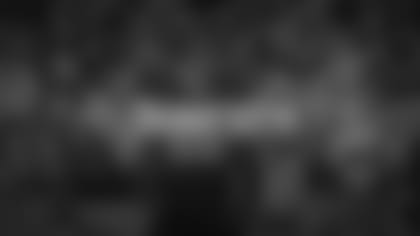 Finally, back to the regular schedule.
It feels like we've been playing Thursday games for a while, but we can finally settle into the normal routine for the final few weeks of this season.
It's been about a month since the Cowboys last faced the Eagles, so there's been plenty of time for change. Here's a look at three playmakers I think this Cowboys team needs to focus on heading into this Week 14 rematch.
How Rod Marinelli and Kris Richard decide to defend Zach Ertz will be the key to this game for the Cowboys' defense. The previous time these two clubs met, Ertz had a remarkable night receiving with 14 catches and two touchdowns. 
In that outing, Marinelli and Richard showed him a combination of man and zone coverage. Ertz was targeted 16 times that night. On nine of those snaps, the Cowboys were in zone and the other seven they were in man, with a mix of Jeff Heath and various linebackers. The biggest play for the Cowboys that night came when Heath kept him from the sticks on fourth down after Ertz made a spectacular reception on a high ball from Carson Wentz. 
Where Ertz has been hurting opponents is on first down, as well as when the Eagles are facing long yardage situations. Roughly 45 percent of his receptions this season have come on first down. Wentz is using him there, and it has primarily come off play action to keep defenses from sitting on their running game. 
The other area I mentioned were those long yardage situations when the Eagles have needed seven or more yards. Ertz has been Wentz's guy in those situations, converting about 65 percent of those opportunities. 
Here's something to keep an eye on: when the Cowboys have had success against Zach Ertz, it has been Byron Jones in coverage, back when he was playing safety. The question I have is, will this coaching put Anthony Brown or Jourdan Lewis on the outside, which would allow Jones to match up with Ertz in certain situations? I believe they have to treat Ertz like a wide receiver in order to best control him.        
Carson Wentz is developing into one of the best in the league when it comes to picking your defene apart. He has a tremendous feel for where he needs to go with the ball. He will generally stand right in the middle of the pocket and make throws, and you have to respect his toughness and willingness to take hits in order to allow his receivers that extra split second to clear on a route. 
I have witnessed Wentz avoid countless sacks when it appeared that rushers had him dead to rights -- but he somehow manages to escape. He has taken some brutal hits in the pocket, but he still manages to hold on to the ball. It's amazing how he survives the blitz. Most quarterbacks would be turnover machines with the hits that he's taken. I feel like that he could play in any era with his toughness, smarts and arm talent. 
Wentz is not often fooled. He made a mistake in the previous meeting against the Cowboys where he tried to look off coverage to the outside and then come back inside to Zach Ertz, but Leighton Vander Esch was sitting right there in the hole to pick him off. Despite that, he generally is going to make the proper read and decision. 
Defensively, you have to beware of his willingness to carry the ball despite suffering a knee injury last season. He will take off and run when he feels that it's necessary. The read-option concepts are a big part of this offense and he carries them out well. He's an outstanding ball handler and faker. Can draw the defenders close, then deliver the ball over the top for big plays.
Under the Radar: DE Josh Sweat
Josh Sweat is the type of edge rusher that we're starting to see more and more coming out of college football today. He's one of those guys with long, rangy builds that really doesn't have the power to go toe-to-toe with offensive tackles but creates problems when it comes to capturing the edge. 
Sweat wasn't the strongest player coming out of Florida State and there are snaps now in the pros where you still see that as a problem. He will get bounced some by blockers. His best trait is that he can get low to get around the edge. Sweat doesn't give the blocker much of a hitting surface, so it's hard to get your hands on him due to how low he can get. 
He has really improved his reactions as a rusher, because he didn't always react quickly and that caused him problems. He does a better job of getting off the ball now. He also has some change of direction skills when he sees the ball. 
Sweat should be a much easier matchup for either Tyron Smith or Cam Fleming than having to handle Brandon Graham or Michael Bennett. Those guys play with more power and pass rush moves, but as a change of pace guy he presents a different challenge due to the fact that he's going to do everything in his power to keep the blocker's hands off him. 
Smith and Fleming are going to have to prepare for a slippery player and at times that's harder to deal with than a guy that just wants to run through them all day.