Lindsay Draper goes Behind Enemy Lines with Giants.com managing producer John Schmeelk (@Schmeelk)
Odell Beckham Jr.'s impact was surely noted in Week 1 against a solid Jaguar secondary. He finished with 11 catches on 15 targets for 111 yards – how can the Cowboys contain him?
There's only one answer: Put multiple players on him. In week one, Jalen Ramsey, one of the best cornerbacks in football, followed Odell Beckham Jr. all over the field for much of the game and couldn't contain him. Beckham finished with 11 catches for 111 yards and drew two big pass interference penalties for 30 and 15 yards. When Head Coach Pat Shurmur was asked about targeting Beckham 15 times, he indicated that he didn't think that number was too big. Shurmur designs plays to get Beckham isolated in one on one coverage, and will also run him through traffic to initiate natural rub routes to create space for him. The Cowboys secondary will have their work cut out for them.
The Giants offensive line is not in it's strongest state, with the veteran Ereck Flowers allowing seven pressures Week 1. How big of a problem could this be for them, against a hungry Dallas defensive front?
When you look at why the Giants lost to the Jaguars in Week One, it begins with the offensive line. Eli Manning was only sacked twice, but was under constant pressure that prevented him from completing a couple of big plays down the field that could have led to game altering scores. While Flowers is getting most of the attention (and he did struggle at times), there were problems across the entire line. The Jaguars did it primarily with one on one pass rush moves rather than using a lot of twists and stunts. If the Cowboys want to slow down the Giants offense it has to be up front because their skill position players cause a ton of mismatches.
Obviously Ezekiel Elliott wasn't able to do as much damage in the opener as planned, but do you see him being a problem for the Giants defense this week?
At first glance, the Giants rush defense struggled in Week One, allowing 137 yards on 28 carries, but the numbers were skewed by a Blake Bortles 41-yard naked bootleg. Jaguars running backs ran for only 92 yards on 23 carries, though the Giants were fortunate to have Leonard Fournette leave the game in the second quarter with a hamstring injury. The Jaguars didn't have much success running inside against the Giants where Damon Harrison, Dalvin Tomlinson and BJ Hill were waiting, but they did find some room on the edges of the defense. The Giants will have to be better setting the edge, and watching Dak Prescott on the read-option (they also gave up a 86 yard run on a naked bootleg to Patriots quarterback Danny Etling in the 4th preseason game) to succeed defensively this week.
Saquon Barkley broke out a 68-yard touchdown and finished with an easy 106-yard game against Jacksonville in Week 1. But the Giants also have Odell, too. Where do you see them building the offensive game plan Sunday?
Pat Shurmur is all about making sure he gets the ball in the hands of his playmakers. He also wants balance. The Giants rushing totals from Week One looked good, but without the Saquon Barkley 68 yard run, they only had 22 carries for 46 yards. The Giants will try to establish the run, and then use play action to push the ball down the field to their playmakers. This is a much more vertical offense under Pat Shurmur than what the Giants used under Ben McAdoo.
Where does Eli Manning seem to be at in his career when it comes to performance?
The Giants new front office and coaching staff placed a huge bet on Eli Manning returning to his prior form in 2018. He struggled in 2017, but had a porous offensive line in front of him (not one starter returned in the same position they played last year), a poor running game and he lost his top three receivers to injuries at different points during the season. This year, Manning has a lot more help and the expectation is that he will play well enough for the team to make a postseason run. Manning is still one of the best quarterbacks in the league with his presnap reads, and if he has protection, he can still deliver the football on time. The new system, with more plays originating under center and more opportunities for play action passes, suits him far better than the previous offense.
FRISCO, Texas – It's a familiar matchup of teams, but it won't be the case for a lot of these players.
As I said yesterday, new players are coming into the forefront of this Cowboys-Giants rivalry, and it's going to be interesting to see how that affects this series.
Here's my weekly look at the two matchups I think will determine this game. One of them should be very familiar, and the other one is a bit of a new look. Here we go:
Dallas Cowboys RB Ezekiel Elliott vs. New York Giants S Landon Collins
Landon Collins laid down the challenge to his teammates on Wednesday: stop Ezekiel Elliott and you stop the Cowboys on offense.
Fans can take that as a slam toward Dak Prescott and this offense, but in reality, Collins is not far off. What Collins is saying is that Prescott can't beat them throwing from the pocket -- but Elliott can if the Giants don't stop the run. I expect that Collins will be the extra guy in the box. Some of his best work against the Cowboys has always been when he could play down there, especially when he had to deal with the likes of Jason Witten.
What makes this matchup difficult for the Cowboys is there's really no good way to account for Collins when he's in that position. Generally, coordinators can account for linemen and linebackers, but not Pro Bowl safeties. What also makes matters worse is that Collins is one of the better tacklers in the league. Those chunk runs that we've seen from Elliott in the past could in reality wind up as no gain due to Collins' ability to bring ball carriers down in space.
On the flip side, Elliott is one of the best in the league when it comes to making the first defender miss. This is one of his better traits and the reason why he is able to rack up big numbers. What makes this matchup so intriguing is the physicality both players possess. Both squads are counting on their guy being just that much better.
Dallas Cowboys CB Chidobe Awuzie vs. New York Giants WR Odell Beckham Jr.
This will be the first time that Chidobe Awuzie has faced Odell Beckham Jr. When Awuzie became a starting cornerback last December, Beckham had already been sidelined for the season. So without that playing experience, Awuzie is going to have to rely on his eyes and film study.
Despite missing the majority of the previous season, Beckham appeared to be back in form against the Jaguars. The speed and quickness lead to impressive elusiveness, which has always been one of his better traits. When trying to match Beckham Jr. in coverage, you have to be ready for that. Where he does struggle is with defenders that play him tight. The more you bang on Beckham, the more frustrated he becomes. He's a slightly built player and doesn't have the power to fight off the line.
The way Awuzie can handle Beckham's speed is by being physical with him off the line. Every time that Awuzie has a chance to hit him, he needs to do it. By beating him up, you can slow him down. Byron Jones needs to take the same plan of attack. By making him have to start-stop and restart again, it will help them -- especially if Eli Manning is having trouble getting the ball out. Manning will just throw it up for grabs to Beckham regardless. Awuzie needs to make Beckham fight for space in this matchup in order to have a chance to slow him down.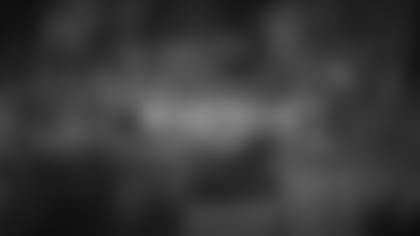 FRISCO, Texas – It's always intriguing how such a familiar opponent can look so different.
The New York Giants are still the New York Giants, and this is still a divisional rivalry. We know this team very well. At the same time, the Giants have a new coaching staff, a new defensive scheme and some brand new players – some of whom you've heard of and some of whom you haven't.
As always, that's the point of today's piece. Today we're going to detail some of the Giants' key players and how they might affect this Week 2 matchup against Dallas. One of these players should be very familiar to you if you've watched a Cowboys-Giants game any time recently. The other two are newcomers.
Nemesis: NT Damon Harrison
This new Giants coaching staff has shifted their from a 4-3 scheme to a 3-4 look with Damon Harrison playing the nose -- which couldn't be more perfect for him. Harrison will thrive as that two-gap nose due to his mass and overall body strength.
He is difficult to move off the spot, and when he has to deal with double-teams he is just as impressive. When blockers attempt to push him, he just anchors down and locates the ball. It's a problem for the offense, scheme-wise, when they have this massive man in the middle of the line and they have to commit resources in order to deal with him. Running the ball at him is not a good option generally, nor is going a man or a gap over, because he shows the ability to work down the line in order to make a tackle.
He's a square player along the line and he makes it difficult for blockers to turn him. Square players don't provide a way for the ball to cut in the running game. It forces running backs to be indecisive with which hole they want to hit. By clogging the middle, Harrison also allows his linebackers the freedom to react to the ball unblocked -- thus allowing them to make tackles.
Where the Cowboys will need to be careful is with Harrison's ability to push the pocket in the passing game -- not with his quickness, but his raw power. Once he gets that mass going forward he can be difficult to control.
Weapon: RB Saquon Barkley
Saquon Barkley is one of the most dynamic players that I have ever scouted in college football. This will sound crazy, but he reminds me of Barry Sanders in the way he plays. He is one of those "hold your breath" type of players with the ball in his hands. He has the capability of scoring from anywhere on the field.
There is no question that he will be the focal point in the game plan this week. Just in the first week against the Jaguars, the coaches were creating opportunities for him, not just running the ball but in the passing game, as well, by lining him up wide as a receiver. As a matter of fact, the interception that Eli Manning threw for a pick-six which turned the game around was a ball to Barkley.
What makes Barkley so dangerous is his ability to break tackles, even when tacklers get a good shot on him. I have already seen snaps this season where defenders have tried to bring him down and they just bounce off him. Where the Jaguars did have success against him was when they forced him to stop, then got enough bodies to the ball in order to bring him down.
If the Cowboys are going to once again have defensive success, they will need to take advantage of this Giants offensive line and play on their side of the line of scrimmage. It was a struggle for the Giants to block the Jaguars and this matchup with the Cowboys will not be any easier for them.
Under the Radar: S Curtis Riley
I have to admit that I didn't know much about Curtis Riley before he came to the Giants from the Tennessee Titans. Usually when studying the Giants defensively, especially at the safety spot, it is Landon Collins who draws your attention. For years, Collins has been a thorn in the Cowboys' side due to his ability to cover Jason Witten or play down in the box to handle their running game.
Riley gives the Giants a little bit different feel from what they've had in the past playing opposite Collins. He has more of a free safety build to him but the physicality of a strong. There were several snaps in the Jacksonville game where he was in on the play, whether the Jaguars ran the ball with Leonard Fournette or attempted to work it down the field. He's a veteran player that is confident in his ability to put himself in position to make plays.
I also noticed on tape that he was a dependable tackler. There was a time in previous years where the Giants didn't have that type of player to fall back on other than Collins. Something to keep an eye on with Curtis Riley is that he's an aggressive safety from the standpoint of how he likes to attack.
The Jaguars did a good job of moving both Riley and Collins in order to create opportunities for their offense. I would expect the Cowboys to do the same.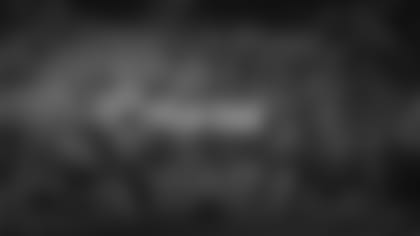 The Giants have added more firepower to an offense that already includes a dynamic receiver. Now, they might have one of the best young tailbacks in the NFL as well in Saquan Barkley, the No. 2 overall pick out of Penn State.
In his debut Sunday, Barkley rushed for 106 yards against a stout Jaguars defense, becoming the first Giants rookie in four years with a 100-yard game. Barkley is one of four players to rush for 100 yards in Week 1, including the only rookie.
Odell Beckham Jr., who missed most of last year due to injuries, returned in a big way, catching 11 passes for 111 yards. Only New Orleans' Michael Thomas (16 receptions) had more in Week 1.
Those are two of the weapons Eli Manning will look to feature on Sunday, but he's also got a young tight end in Evan Engram, who had six TD catches as a rookie last year.
Defensively, the Giants have one of the best collection of secondary players in the NFL, led by All-Pro safety Landon Collins and cornerback Janoris Jenkins, who has been a Cowboys' nemesis for years. Jenkins had an interception against the Jaguars in Week 1.
The Giants and Cowboys are obviously no strangers to a matchup this early in the season. Recent history has both teams meeting in Week 1, like we've seen each of the previous two seasons at AT&T Stadium. This year, it got moved back a week but it's still a high-profile game between a pair of NFC East team that definitely need a win.
The Giants lost their season opener last Sunday at home to the Jaguars. The 20-15 setback was a hard-fought game for the Giants and their new head coach Pat Shurmur.
The Cowboys also found themselves on the wrong side of a low-scoring game, losing on the road to Carolina, 16-8.
Overall, the Cowboys still own a sizeable advantage in the series, 64-45-2. At AT&T Stadium, the Giants won the first four meetings in Arlington, but have since lost four of the last five, including last year's 19-3 Cowboys' win in Week 1.
The Giants have a couple of players who were with the Cowboys a few years back, including a former fourth-round draft pick.
· Cornerback B.W. Webb was part of the Cowboys' 2013 draft class, but played just one season in Dallas. He's bounced around to several teams, spending no more than one season in spots such as New Orleans, Tennessee and Pittsburgh. He made the Giants' roster this season and played last week against the Jaguars, recording three tackles.
· Quarterback Alex Tanney is No. 3 on the Giants' depth chart. He spent 2012 training camp with the Cowboys but was released at the end of camp, despite having a few impressive preseason games. Tanney spent some time with the Chiefs and Titans before joining the Giants. He has only played in one career game.