The Cowboys have been hitting each other for over two weeks, but finally, they'll get to take their shots against somebody else.
Week 1 of the preseason is finally here and the Cowboys will be mixing it up with the 49ers Thursday night at Levi's Stadium.
The staff writers of DallasCowboys.com have been watching this team closely since it arrived in California on July 24.
Plenty of guys have caught their eye, but each analyst picked two players to watch closely Thursday night when the bight lights come on.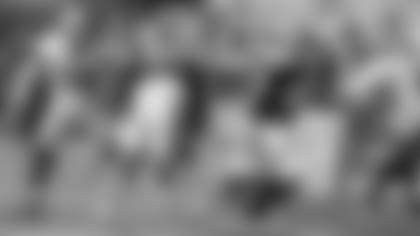 | Bryan Broaddus | |
| --- | --- |
| Cameron Fleming | Charvarius Ward |
| Has been as smooth of a transition for Cam Fleming as I would have liked. There has been practices where he's been good and others where he's struggled with his technique or conditioning. He's primarily been playing at the left tackle with Chaz Green on the right. Will be keeping an eye on his consistency in this game more than anything else. He can't be an up and down player and so far that's what he is. | Physically looks the part and at this time is playing the part. I liked his film coming out of Middle Tennessee and thought he might have had a chance to make the squad but he started off slow. Has really picked up his game and is consistently making plays during these practices. Has the idea length and demeanor to play the position. Is battling for one of the two spots on this roster at cornerback. Need to see him carry his production from the practice to the game field. |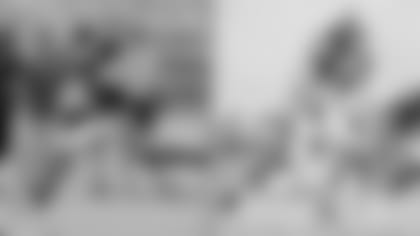 | Rob Phillips | |
| --- | --- |
| Lance Lenoir Jr. | Leighton Vander Esch |
| There are 13 receivers in camp right now. Maybe six make the team. Can Lenoir steal a spot? He's been outstanding here in Oxnard. Seems like he's making an acrobatic catch in every practice. Two important things to note: Dak Prescott likes throwing to him, and he's also part of this current punt return rotation. Both could work in Lenoir's favor if he can make an impression in the next four preseason games. | With each practice, the Cowboys' first-round pick looks more and more comfortable at middle linebacker. We know he can run well for his 255-pound frame. He's done a nice job dropping in coverage situations. But Vander Esch has also shown good instincts coming up and making would-be tackles, like the shovel pass to Rod Smith he blew up in team drills Monday. Will be interesting to see him get extended work in a live setting against another team. |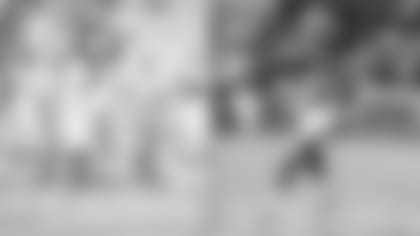 | David Helman | |
| --- | --- |
| Bo Scarbrough | Tyree Robinson |
| It can be hard to evaluate players in preseason, because you don't always know how much they'll play. Well, I'm feeling confident Bo will have a chance to show his stuff. With Ezekiel Elliott likely to sit out of this game, I'm hoping Scarbrough has an extended audition in the second half. Let's see what this guy can do with a healthy workload, rather than the small number of reps he gets in practice. | I think it'd be smart for the Cowboys to carry four safeties on their 53-man roster. We know who the first three are, but I'm totally clueless about the fourth. Robinson is a guy who intrigues me because of his size, and he has shown a willingness to hit in practice. As with most rookies, I assume he's going to have a chance at a lot of snaps, particularly in the second half of this game. Maybe he can make an impression. |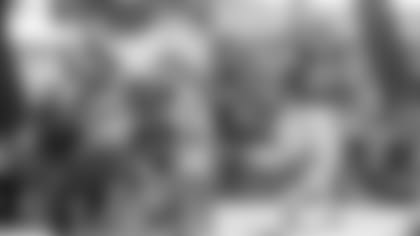 | Nick Eatman | |
| --- | --- |
| Rico Gathers | Xavier Woods |
| Somebody had to go with the obvious guys. Let's start with Gathers, who had definitely had a better week of practice here in Oxnard in Week 2. He caught some nice balls in the red zone and he could duplicate last year's performance when he caught TD passes in the first two games. But with him, he needs to show he can block all of his assignments. | One way to stop all this potential trade talk with Seattle is for Woods to go out and assure the Cowboys they don't a veteran. Woods will get his first shot Thursday night. He won't play too long but more than just making plays and making tackles, Woods needs to make sure he's not only in the right spot, but his fellow teammates are as well. |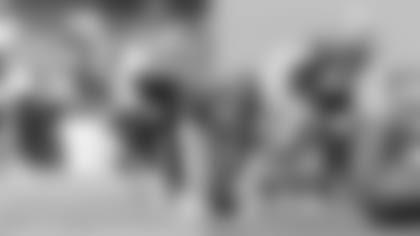 | Mickey Spagnola | |
| --- | --- |
| Darius Jackson | Antwaun Woods |
| Remember, the Cowboys liked him enough to draft him in the sixth round two years ago, and thought they could release him late in the season, then sign him back to the practice squad. Cleveland interceded, and as soon as the Browns released him in May the Cowboys brought him back. He should get a healthy dose of carries, and remember still isn't a full year removed from ACL surgery. | He's been showing up in every pass-rushing drill out here in Oxnard and not afraid to mix it up, even against Pro Bowl center Travis Frederick. Is the first-year free-agent defensive tackle a flash in the pan, one of Bill Parcells' one-hit-wonders, or is this guy for real? We start to find out some more Thursday night. |