While the Cowboys are never short on current superstars, their legacy was built on legends, many of which have long retired from the game. Still, former Cowboys players and coaches constantly garner headlines, which will be captured in the ongoing "Past & Present Blog." Here are some of the latest news items that have come from some members of the Cowboys' alumni.
Deion Sanders NFL's New Youth Advisory Committee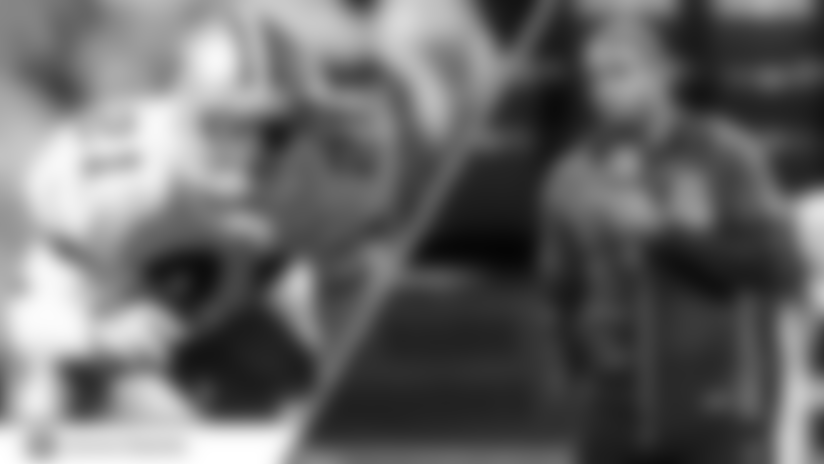 Former Cowboys great Deion Sanders is joining a new NFL Legends Youth Advisory Committee to assist and guide efforts to preserve and grow youth and high school football through peer-to-peer engagement, the league announced Wednesday.
Joining Sanders on the committee are Mark Brunell, Trent Dilfer, Maurice Jones-Drew, Willie McGinest, Jordan Palmer, Chad Pennington, Michael Robinson and Bobby Taylor. The committee "will generate inspiring conversations with youth and high school football communities about the values learned from playing football," the league announced.
"These NFL Legends are dedicated to the love of the game, the values it transfers to life, and to serving communities by sharing their experience and knowledge with parents, coaches and players," said Troy Vincent, NFL Executive Vice President of Football Operations. "They are champions of growing youth and high school football – stressing values, playing technique and player protection."
Sanders, a Pro Football Hall of Fame cornerback, played five seasons in Dallas (1995-99) and was a key addition on the Cowboys' Super Bowl team in '95.
HOF Tackle Forrest Gregg Passes Away
Hall of Fame lineman Forrest Gregg, a native Texan who spent the final year of his career with the Cowboys, passed away on Friday at the age of 85.
Gregg played 15 seasons in the NFL, including the first 14 with the Green Bay Packers at right tackle. During his time with the team, Gregg helped the Packers win six championships, including the first two Super Bowls.
He played six games for the Cowboys in 1971 and retired after the season. In 1977, Gregg was inducted into the Pro Football Hall of Fame.
He later went on to coaching, becoming an NFL head coach for 11 combined seasons for the Browns, Bengals and Packers. Gregg led Cincinnati to Super Bowl XVI after the 1981 season.
Gregg, a native of Birthright, Texas, starred at SMU, where he later became head coach in 1989.
Wright, Too Tall Jones To Make Draft Picks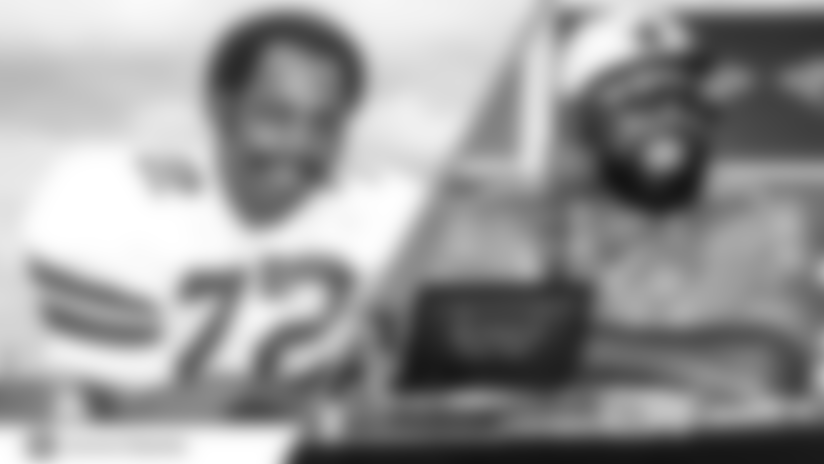 As the Cowboys look to improve their team in the second and third round of the NFL Draft later this month, they will have two of their most accomplished lineman getting the chance to announce the pick.
As part of a league-wide schedule that was announced this week, the Cowboys will have Ed "Too Tall" Jones announce the team's second-round pick. Ring of Honor tackle Rayfield Wright will announce the team's third-round pick.
In the past, players such as Bradie James, Dat Nguyen and of course, Drew Pearson, who made headlines in 2017 when he roasted Eagles fans in Philadelphia before announcing the Cowboys' second-round pick Chido Awuzie.
Also this year, three former Cowboys are announcing picks for other teams: Terrell Owens (San Francisco), Keith Brooking (Atlanta) and Eddie George (Tennessee). 
Miles Austin Joins 49ers Coaching Staff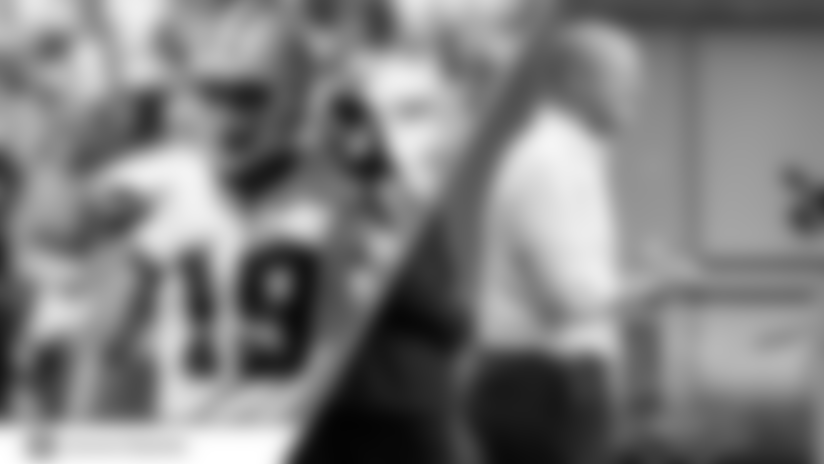 Former Cowboys wide receiver Miles Austin is now part of the 49ers coaching staff – one of two prominent pass-catchers headed to the Bay Area.
The 49ers added both Austin and Wes Welker to the staff. Welker will be the 49ers receivers coach, while Austin has been named offensive quality control coach.
Austin was part of the Cowboys' scouting department for two seasons since he retired from the NFL in 2015. He spent eight years with the Cowboys from 2006-13, including two Pro Bowl seasons in 2009 and 2010.
Austin still holds the Cowboys' single-game receiving record with 250 yards, including a game-winning 60-yard TD in overtime, to beat the Chiefs in his true start at wide receiver.
Witten Presents 2nd Annual Collegiate Man Of The Year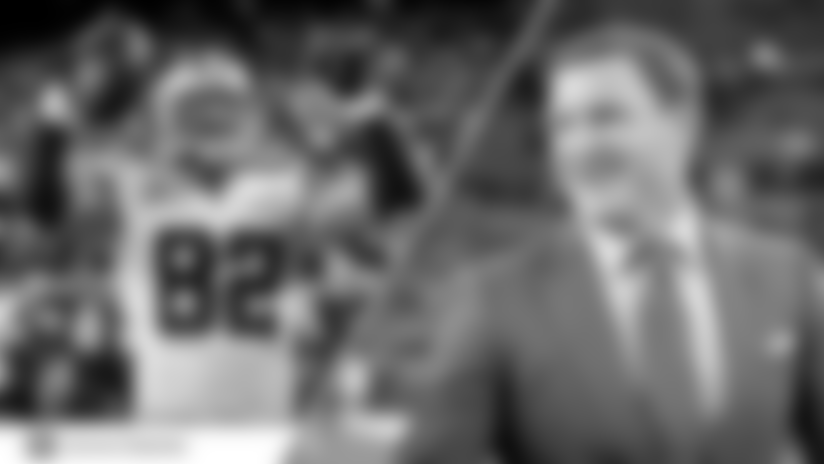 Leadership defined Jason Witten's 15-year career with the Cowboys. Tuesday night, the former Cowboys captain handed out his second annual Jason Witten Collegiate Man of the Year award honoring a college player for his leadership on and off the field.
Former Wisconsin safety D'Cota Dixon is this year's recipient, edging out finalists Derrick Brown from Auburn and Dalton Risner from Kansas State.
"We got it down to 20 semifinalists, and any one of them could have won it," Witten said prior to the event at Ford Center at The Star in Frisco. "I'm proud of them because I know what I was thinking about when I was 20 years old and in the midst of going through college. These three guys are just exemplary. I'm proud of them. I proud to have my name a part of that award."
Last year's inaugural award recipient, Seattle Seahawks linebacker Shaquem Griffin, was also present to congratulate the three finalists.
Dixon, a three-year starting safety at Wisconsin, made All-Big Ten as a player and student and was active as a community volunteer in college.
Many Familiar Names on AFF Rosters
The new professional football league - Alliance of American Football (AAF) had its debut this past week with the eight teams playing the inaugural games. To no surprise, there were several former Cowboys on the opening-day rosters, both as players, coaches and even front-office staff, including former Pro Bowler Daryl "Moose" Johnston, who is the GM of the San Antonio Commanders.
Other prominent former Cowboys include Gavin Escobar and Nick Folk, along with coaches Dennis Thurman and Jim Jeffcoat.
Here is a list of 25 former Cowboys players or coaches who are currently listed on the AAF rosters.
Arizona Hotshots: K Nick Folk, TE Connor Hamlet, DB Sterling Moore, C/G Jacob Ohnesorge
Atlanta Legends: Jimmy Robinson (WR coach), Rich Bartel (QB Coach)
Birmingham Iron: WR L'Damian Washington, OL Korren Kirven
Memphis Express:, Dennis Thurman (Def. Coordinator), David Lee (QB Coach), G Oni Omoile
Orlando Apollos: Jim Jeffcoat (D-Line coach), CB Marquez White, QB Austin Appleby,
Salt Lake Stallions: TE Austin Traylor, LB Ed Shockley
San Antonio Commanders: Daryl Johnston (GM), Joe Baker (Running Game Coordinator), QB Dustin Vaughan, RB Trey Williams, WR Mekale McKay, LB Joel Lanning, LB Kennan Gilchrist, LB Austin Larkin, DB Duke Thomas, LS Scott Daly, LB Jayrone Elliott
San Diego Fleet: TE Gavin Escobar, DB Kameron Kelly, OL Damien Mama, DE Damontre Moore, WR Brian Brown, LB John Lotulelei, LB Eric PInkins
Holloman Named High School Coach
Former Cowboys linebacker DeVonte Holloman, whose professional career was cut short due to injuries, was recently named head coach of his alma mater, South Pointe High School in South Carolina.
Holloman, a 2013 sixth-round pick of the Cowboys, played two seasons in Dallas before retiring because of a neck injury.
A standout at South Carolina, Holloman returned to the Gamecocks' coaching staff as a grad assistant and later joined the staff at Beaufort High School before taking over South Pointe, where Holloman was a standout and helped the school win a state title in 2008.
With the Cowboys, Holloman played in nine games as a rookie in 2013 with two starts. He recovered a fumble that season, and had two other turnovers in the preseason games, showing his ability to find the ball.
For more information on Holloman's journey, click here!
'Selection Saturday' Nears For HOF Finalist Brandt
Gil Brandt is on the doorstep of Canton.
The former longtime Cowboys scouting chief and current NFL.com senior analyst will learn Saturday whether he's been elected to the Pro Football Hall of Fame's 2019 class.
Seniors finalist Johnny Robinson and two contributor finalists, Brandt and Denver Broncos owner Pat Bowlen, will be voted on separately from the 15 modern-era finalists. Cowboys owner/general manager Jerry Jones was inducted in 2017 as a contributor.
Between four and eight new members will be elected each year, according to the Pro Football Hall of Fame bylaws, but no more than five modern-era finalists can make it if the three seniors/contributor finalists are elected.
Brandt will need an 80-percent positive vote from the Hall of Fame's 48-person committee for election.
As Cowboys vice president of player personnel from 1960-89, Brandt had an essential role in bringing of some of the franchise's all-time players to the organization, helping build Dallas into a dynasty. He's also widely considered an innovator in the way front offices are built and operated today.
The 2019 class will be announced Saturday during NFL Honors, the league's annual primetime award show.
To date, sixteen Hall of Fame inductees were elected based on accomplishments with the Cowboys: Bob Lilly, Roger Staubach, Tom Landry, Tex Schramm, Tony Dorsett, Randy White, Mel Renfro, Troy Aikman, Rayfield Wright, Michael Irvin, Bob Hayes, Emmitt Smith, Deion Sanders, Larry Allen, Charles Haley and Jerry Jones.
Rob Ryan Joins Redskins' Staff
The Cowboys will face Rob Ryan at least twice next season.
Dallas' former defensive coordinator has joined Washington's staff as inside linebackers coach, the Redskins announced.
Ryan directed the Cowboys' defense from 2011-12, Jason Garrett's first two seasons as full-time head coach. Ryan most recently served as the Bills' assistant head coach/defense in 2016.
Romo "Couldn't Be More Excited" For First Super Bowl Call
Maybe Tony Romo really is psychic, as many TV viewers seem to believe.
Or perhaps he's simply a terrific football mind whose passion for the game shines through each Sunday for three hours in the booth.
This week, the former longtime Cowboys quarterback and current CBS Sports lead analyst readies for his first Super Bowl call – Rams-Patriots – this Sunday in Atlanta.
"I couldn't be more excited," he said last week on CBS Sports' Super Bowl conference call. "I know we have a great team and great group of people that put together our plan each week and then we go out there and try to execute it. 
"To do the Super Bowl, I've said this before, but I'm anxious to see just the feelings and everything going into it because I've never broadcasted one. But I know how I felt going into the AFC Championship and such a big deal that I just think it'll be ramped up a little bit. But the excitement level is real. It's pretty exciting."
Romo continues to draw overwhelmingly positive reviews in his second season calling games along Jim Nantz. The AFC title game between the Pats and Chiefs exposed a national audience to his pre-snap acumen. Multiple times in the fourth quarter and overtime he predicted exactly where Tom Brady would go with the ball.
Off the cuff, Nantz gave his on-air partner a new nickname: Romostradamus.
"I don't intend to do anything," Romo said regarding play predictions. "I think it's just, the game kind of calls itself. I feel like when you're young in your career you go in with all this planning of everything and you want to be prepared so you have all the information. But I try not to predetermine too much stuff because I feel like the game is the story and you're just going to call it.
"Sometimes you just get passionate and you get excited in the moment and you start really talking out loud what's going through your brain. Sometimes you see a lot of stuff and you just try and articulate that to the people that are watching. 
There's no plan of doing at all. I think sometimes it just happens. And once in a blue moon you get lucky and you might say something right."
A reporter asked Romo if he's gotten any calls from NFL teams based on his forecasting accuracy.
"Just from CBS," he said. "They said I could work the Super Bowl."
He'll have the call Sunday (5:30 p.m. Central) with Nantz and Tracy Wolfson.
Witten Elected To Texas Sports Hall Of Fame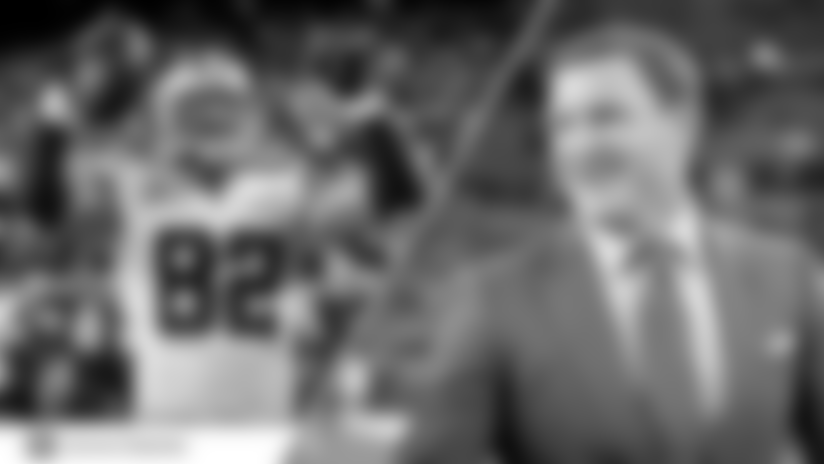 Just under a year since his NFL retirement, former Cowboys tight end Jason Witten will be inducted into the Texas Sports Hall of Fame on March 30 in Waco, Texas.
Witten, now the lead analyst for ESPN's Monday Night Football, made 11 Pro Bowls in 15 seasons with the Cowboys and set multiple franchise records, including career receiving yards, games played and games started. He also holds the most consecutive starts in team history, missing only game in his entire career back in 2003 as a rookie.
Witten is one of seven inductees in the 2019 class: former tennis legend Maureen Connolly Brinker (deceased), former Houston Texans wide receiver Andre Johnson, former professional basketball star Nancy Lieberman, former University of Arkansas Outland Trophy winner Loyd Phillips, former University of Texas and MLB pitcher Greg Swindell and former Texas A&M and NFL kicker Tony Franklin, the TSHOF announced.
Phillips Says Garrett is "Better Head Coach"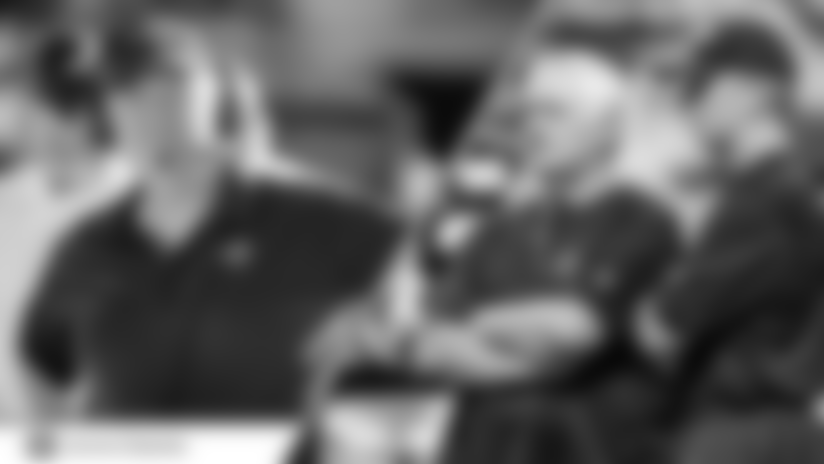 Wade Phillips led the Cowboys to three straight winning seasons and two playoff appearances in his first three years. Then in his fourth year, a dreadful 1-7 start led to his firing, which opened the door for his offensive coordinator Jason Garrett to become the eventual full-time head coach.
Over the years, Phillips has been honest about his disappointment in getting let go, but has never publicly bashed Jerry Jones or even Garrett as he moved in his career, which landed him several defensive coordinator gigs, including the one with the Rams, the Cowboys'' opponent this weekend.
When asked about Garrett this week, Phillips was pretty blunt about his former assistant.
"Jason Garrett's done a tremendous job there," Phillips said in his press conference on Wednesday. "He did better – he's a better head coach than I was. He's done better and they've got a really good football team, so we know that. he's done better than I have and he would've done better, so I understand that."
Phillips was 34-22 in the regular season and 1-2 in the postseason. Garrett is now 2-2 in the postseason after last week's win over the Seahawks, and with a 10-6 record this year, is now 77-59 in regular-season games over the past nine years.
Since Phillips was let go in the 2010 season, he has landed DC jobs in Houston, Denver and now Los Angeles. He helped guide the Broncos to a Super Bowl 50 title in the 2015-16 season. 
Rocket, McFadden Entering College HOF
Two former Dallas Cowboys will be honored at the highest level for their college achievements.
Both Rocket Ismail and Darren McFadden were named in a star-studded class for the College Football Hall of Fame for 2019.
Ismail, who played for the Cowboys from 1999-2002, was star receiver/returner for Notre Dame. McFadden, a running back for the Cowboys from 2015-17, was a two-time Heisman Trophy runner-up at Arkansas.
Other members of the class include Vince Young (Texas), Patrick Willis (Ole Miss), Terrell Buckley (Florida State), Rickey Dixon (Oklahoma), London Fletcher (John Carroll), Jacob Green (Texas A&M), Troy Polamalu (USC), Torry Holt (NC State), Jake Plummer (Arizona State), Joe Thomas (Wisconsin), Lorenzo White (Michigan State) and coaches Dennis Erickson and Joe Taylor.
All honorees will be officially inducted next December in New York.
Murray To Become Arizona RB Coach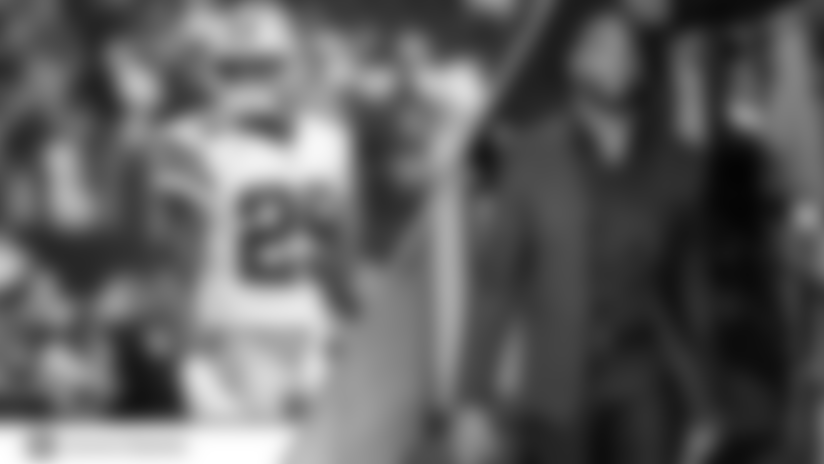 DeMarco Murray is going back to college, sort of.
The former Cowboys' All-Pro running back, who had one of the greatest seasons in franchise history, is reportedly headed to the University of Arizona to coach running backs for the Wildcats.
Murray, who retired from football after the 2017 season, spent last season as a college football analyst for Fox Sports. He will join the staff of Kevin Sumlin, who has coached at Houston and Texas A&M before Arizona. But Sumlin was also the co-offensive coordinator at OU from 2003-07 and helped recruit Murray to the Sooners in 2006.
Murray, a three-time Pro Bowler, rushed for 7,174 yards on his seven-year career, which began in Dallas, where he set the Cowboys' single-season record with 1,845 yards in 2014. 
25th Anniversary of "Emmitt Smith Game"
Most of the great players in NFL history don't have just one game that defines them. For instance, Miles Austin, Jason Garrett and maybe even Blake Jarwin, all have games that you can remember them for.
Usually, the great players have so many moments throughout their career, that they never get linked to just a single game.
Emmitt Smith has always been an exception to every rule.
January 2nd marks the 25th anniversary of the "Emmitt Smith Game," when he fought through a shoulder injury to carry the Cowboys to a dramatic 16-13 overtime win over the Giants in the 1993 season finale. The game lifted the Cowboys to not only an NFC East title, but home-field advantage in the playoffs and most importantly because of Smith's injury, a first-round bye. The Cowboys used all of that to advance to the Super Bowl for the second straight year.
Not only was a gutty performance by Smith, but arguably one of the most important regular-season victories in franchise history.
Recently, Dallas Cowboys Media profiled that game in their latest season of Deep Blue, a documentary series. Emmitt Smith's heroic game and the importance that followed can be seen in "The Cold Shoulder," which initially aired last August.
Bowles Fired as Jets Head Coach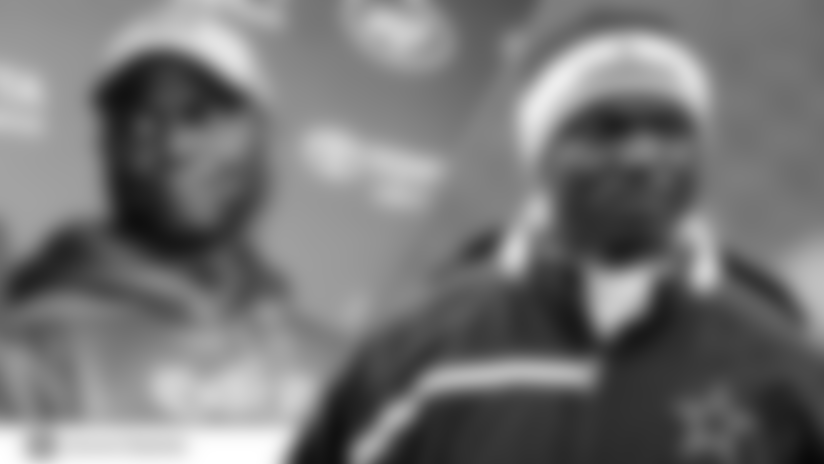 Former Cowboys defensive backs coach Todd Bowles, who had been the head coach for the Jets the last four seasons, was fired this week.
The Jets never made the playoffs in his four years, capped by a 4-12 record in 2018, which followed a pair of 5-11 seasons. In his first year as coach, Bowles led the Jets to a 10-6 finish.
Bowles was the Cowboys' secondary coach from 2005-07 and was actually one of the candidates to interview for the vacant head coaching position after Bill Parcells left. The job went to Wade Phillips, who kept Bowles on the staff for a year before he went to Miami and eventually was an interim head coach for the Dolphins in 2011.
Aikman on Week 17 Rest/Rust Dilemma
Play or not to play? That seems to be the big debate going around for the Cowboys this week as they prepare for a Week 17 matchup with the Giants. Playoff seeding cannot change regardless of the outcome, yet Jason Garrett has kept his stance all week that he plans to play all healthy players in the final week of the season.
Troy Aikman has been in this situation as a player before and said Garrett – a former teammate of his – has a tough decision to make.
"I know there were times I did not play. There were times that I did, but they were out of necessity," Aikman said this week on 1310 "The Ticket" in Dallas. "I don't recall playing in a game that would prove to be meaningless in the final game of the season. And I think it's an interesting dilemma that not only the Cowboys have."
Aikman, who has been the lead analyst for Fox for nearly two decades, said his experiences as a player and commentator say that playing the final game doesn't tend to have a negative impact.
"It seems to me - and I'm just speaking off the top of my head - when we've covered games in Week 17 with teams that have had to win, or teams that elected to go ahead and play their starters and play it to win, I can't recall a situation where they've lost a key guy or it impacted them then going into the playoffs. I think there is something to be said for playing and trying to maintain a normal schedule. And yet, I also know there are players who we don't know about who are banged up, and could probably use the week off."
Weekly Honor For Dwayne Harris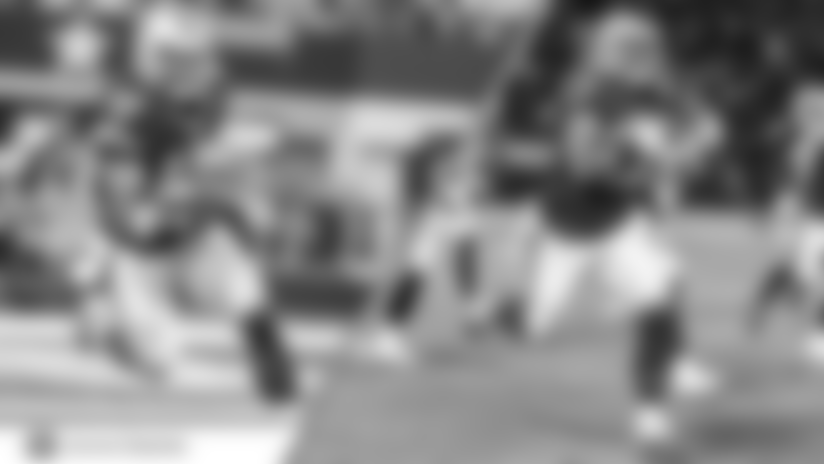 While Cowboys kicker Brett Maher was winning Special Teams Player of the Week for the NFC, it was a former Cowboys standout doing the same in the AFC.
Oakland's Dwayne Harris won the AFC Special Teams Player of the Week, thanks to his 99-yard punt return for a touchdown against the Broncos. Harris alertly scooped up the ball at the 1-yard line after a member of the Broncos touched the ball in an attempt to down it. But before the ball had come to a stop, Harris picked it up and raced the length of the field for what is now tied for the second-longest punt return in NFL history.
The Cowboys actually have two punt returns still on the NFL's Top 10 longest returns. Dennis Morgan had a 98-yard return against the Cardinals in 1974 and Bryan McCann returned a punt 97 yards against the Lions in 2010. Similar to Harris' play, McCann also recovered the ball after it touched a Detroit player and alertly went down the sidelines for a score.
Harris spent his first four NFL seasons with the Cowboys from 2011-14, and had two punt returns for touchdowns. He made it to the Pro Bowl in 2016 as a special teams ace for the Giants. This past year, he joined former Cowboys special teams coach Rich Bisaccia in Oakland.
Barry Church Cut by the Jaguars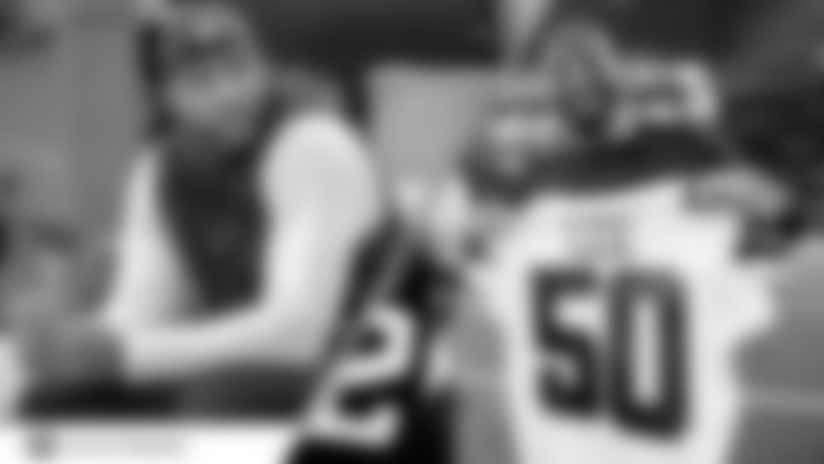 Former Cowboys safety Barry Church, who played the last two seasons in Jacksonville, has been released by the Jags this week.
The nine-year veteran began in his career in Dallas and played seven seasons with the Cowboys.
On Friday, the Cowboys did have some internal discussions about re-signing Church, who was a team captain before joining the Jaguars in free agency in 2017.
Depth at safety has been an issue this year, especially with the Cowboys dealing with injuries to Xavier Woods earlier in the year. However, with Woods and Jeff Heath playing well as the starting safeties, it leaves Kavon Frazier and Darius Thompson as the backups. Both players are key contributors on special teams.
In 2017, Church started all 16 games for a Jaguars defense that was considered the NFL's best. Jacksonville advanced to the AFC Championship Game. But this year, not only have the Jaguars struggled all year, but Church lost his starting job a few weeks back. On Friday, the team decided to part ways with the veteran, going with younger players on both defense and special teams.
Keith Davis Graduates 17 Years Later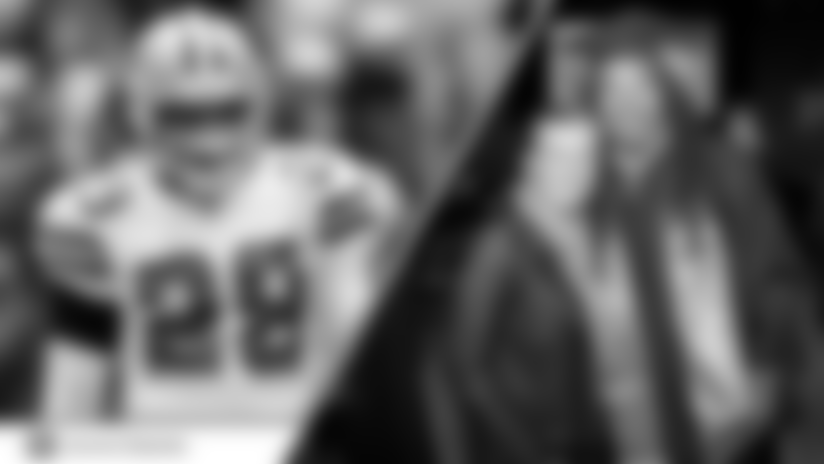 So much has transpired in Keith Davis' life since he left Sam Houston State in 2002. He fulfilled his dream of playing in the NFL, and despite several challenges, both on and off the field, Davis managed to play seven seasons in the league, mostly all with the Dallas Cowboys.
But Davis fulfilled another dream, and a promise to his mother this past week, as finally finished college at SHSU in Hunstville, Texas. Davis walked the stage and picked up his diploma for a Bachelor of Science in Kinesiology degree.
Davis was inducted into the Sam Houston State Athletic Hall of Honor in 2014, and that is when he started the process of getting back to school.
Davis has said he had plenty of support throughout his journey, from his friends and even advisors and professors at SHSU that are still on campus today. But none was more supportive than his mother.
"I always said I was going to make it to the NFL and take care of her," Davis told the SHSU Media Department in a recent article.
"But she always pushed me further. She would say 'If that is your goal that is great, but I don't care if you make it the NFL or not baby. I really want you to graduate from college.' So this feels even sweeter to keep that promise and go back and finish."
Davis, who is a business-owner in Dallas, is hopeful his son can follow in his footsteps. Jah'Shawn Johnson just finished a five-year career at Texas Tech and is hopeful to be drafted or signed by an NFL team next Spring.
Dorsett Congratulates Henry On 99-Yard Run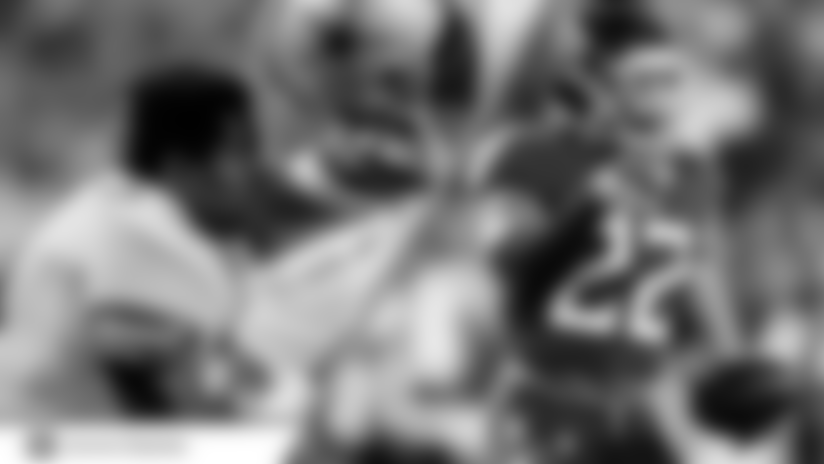 Dorsett Congratulates Titans' Henry On 99-Yard TD Run
Until Monday night, Tony Dorsett was the only player in NFL history to run for a 99-yard touchdown.
Now, Derrick Henry is the second.
Henry, the Titans' running back, stiff-armed three Jacksonville Jaguars defenders on his way to the end zone – the highlight of a 238-yard rushing performance in a blowout victory for Tennessee.
Dorsett's touchdown was a bit more improbable considering the Cowboys only had 10 players on the field prior to that famous play in 1983.
Dorsett, Pro Football Hall of Famer and Cowboys Ring of Honor member, congratulated Henry via Twitter late Monday night:
Emmitt, D-Ware Named Pro Bowl Captains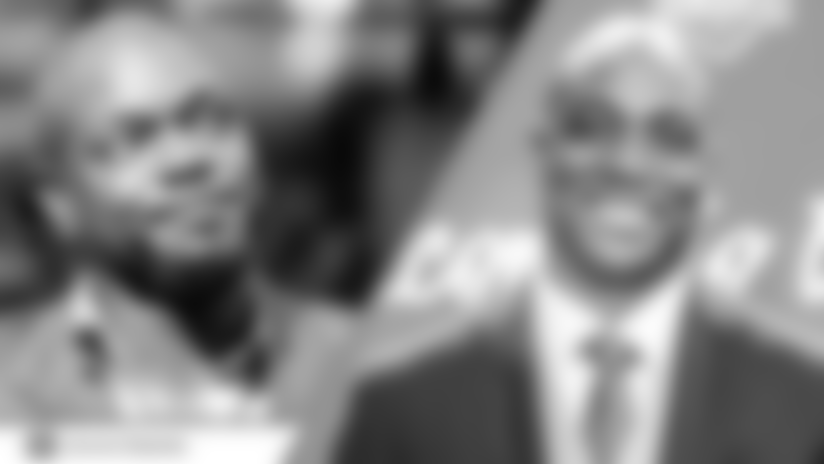 Half of the recently-named Pro Bowl Legends Captains will have some very strong Cowboys ties, including the NFL's all-time leading rusher.
Emmitt Smith was named one of four captains for the 2019 Pro Bowl in Orlando, and will coach alongside Brian Urlacher in the NFC. DeMarcus Ware, the Cowboys' all-time leader in sacks, will actually serve as an AFC captain with Jim Kelly. D-Ware played three years in Denver and won a Super Bowl following the 2015 season.
Ware went to nine Pro Bowls in his career, including seven with the Cowboys. Smith had eight Pro Bowl selections – all with the Cowboys.
The four Legends Captains will serve as mentors for the Pro Bowl players and be present on the sidelines on gameday. The captains will not only be present at the Pro Bowl game, but they will also be attending various events throughout the week in Orlando.
Pro Bowl rosters will be revealed on Tuesday, December 18 at 7pm (CT) live on NFL Network.
Jimmy Johnson, Darren Woodson Named HOF Semifinalists
Former Cowboys head coach Jimmy Johnson and former safety Darren Woodson are among 25 modern-era semifinalists for the Pro Football Hall of Fame Class of 2019.
The list was trimmed from 103 modern-era nominees. On Jan. 3, 15 modern-era finalists will be selected from the 25 semifinalists. Gil Brandt, legendary former Cowboys personnel chief, already has been selected as one of two contributor finalists.
The Hall of Fame selection committee will vote on the 2019 class on "Selection Saturday" – February 2, 2019 in Atlanta, Ga. The committee will consider 18 finalists: the 15 modern-era finalists yet to be determined, including a senior finalist (Johnny Robinson) and two contributor finalists (Brandt and Pat Bowlen).
Also among the announced semifinalists is linebacker Zach Thomas, who played for the Cowboys in 2008.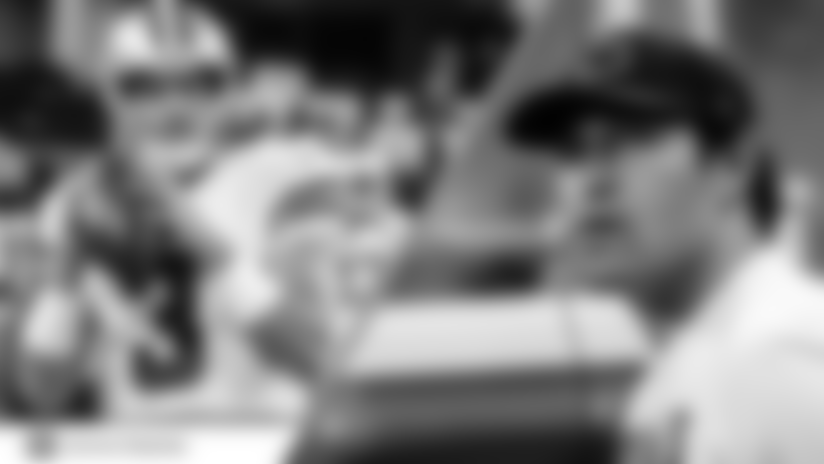 Sanchez Signs As Redskins Backup QB
Veteran journeyman Mark Sanchez, who had a one-year stint with the Cowboys, is now expected to face the Cowboys on Thanksgiving Day this Thursday.
The Redskins signed Sanchez as a backup to now starter Colt McCoy, who had to finish the game Sunday in Washington. The Redskins suffered a major loss when starter Alex Smith went down with a broken tibia and fibula injury that will end his season.
Sanchez, a No. 5 overall pick of the Jets back in 2009, played just four years in New York before a two-year stint with the Eagles. In fact, Sanchez started eight games for Philly in 2014, including a Thanksgiving Day win over the Cowboys, 33-10. But he joined Dallas in 2016 after Tony Romo suffered a back injury that sidelined him most of the year. He proved to be a stable backup for rookie Dak Prescott, but did play the second half of the season finale against the Eagles in 2016.
Sanchez spent last year with the Bears but didn't play in any games.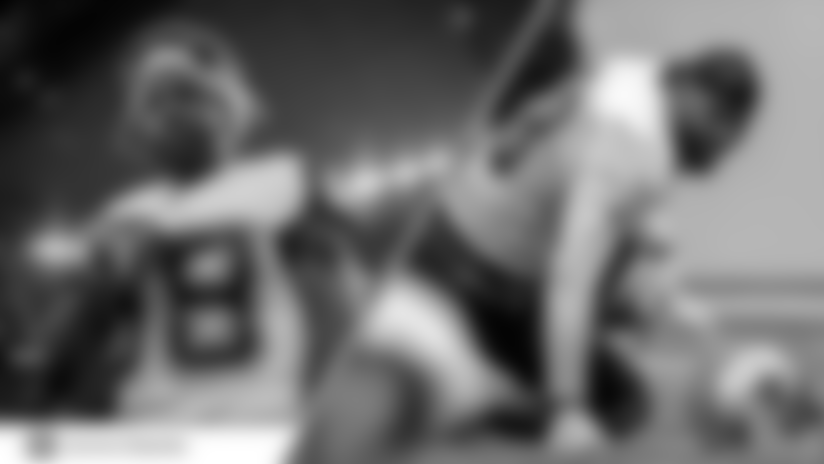 Dez Bryant Suffers Season-Ending Injury
The Dez Bryant experiment in New Orleans ended before it ever got started.
The former Cowboys receiver who was signed earlier this week to perhaps provide the final push for the Saints in their run for the Super Bowl, suffered a torn Achilles injury on the final moments of his first practice with the Saints.
Bryant was placed on IR for the Saints with the injury that is usually an 8-10 month rehab. By then, it's likely Bryant will be a free agent unless the Saints choose to re-sign him.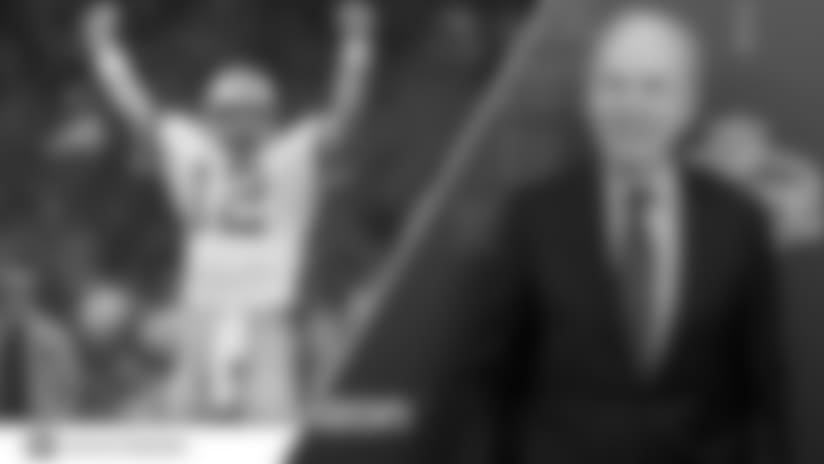 Medal Of Freedom For Staubach
Roger Staubach is among the most decorated players in NFL history: Super Bowl champion, Cowboys Ring of Honor inductee, Pro Football Hall of Famer.
Now he's receiving the most distinguished of honors for a civilian: the Presidential Medal of Freedom.
The 76-year-old Staubach reportedly will be among seven Medal of Freedom recipients chosen by President Donald Trump. The other honorees are Utah Sen. Orrin Hatch; philanthropist Miriam Adelson; former Minnesota Vikings great Alan Page; and the late Babe Ruth, Elvis Presley and Supreme Court Justice Antonin Scalia.
Beyond his football achievements at the college and professional level – he also won the Heisman Trophy at the U.S. Naval Academy – Staubach is a Vietnam War veteran who went on to become a highly successful businessman after his playing days.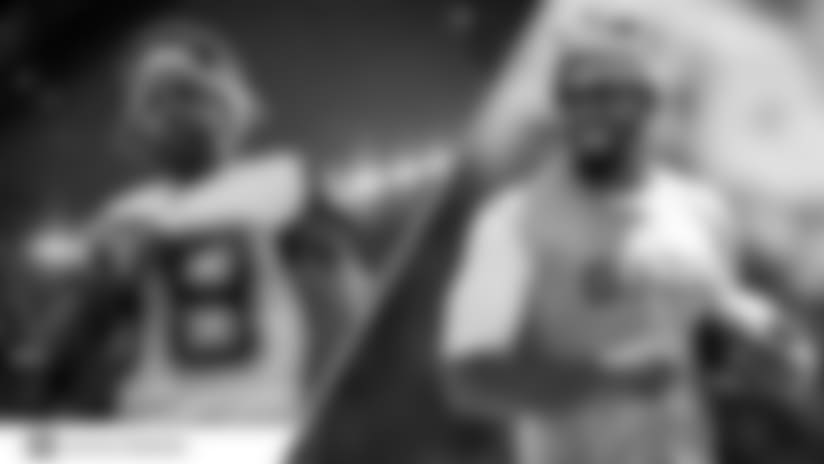 Reports: Dez Bryant To Sign With Saints
Looks like wide receiver Dez Bryant will be facing his old Cowboys team Nov. 29 at AT&T Stadium.
According to multiple reports, Bryant is expected to sign with the Saints after taking a scheduled free-agent visit to New Orleans on Tuesday.
The Saints had not made an official announcement as of Wednesday morning. But Bryant retweeted the NFL.com report with the hashtag #ThrowuptheX.
Asked for comment about the news Wednesday, Cowboys head coach Jason Garrett said, "I love Dez. I wish him nothing but the best going forward. It's a great spot for him."
The Cowboys released Bryant in April after eight seasons with the team. He is the Cowboys' all-time leader in touchdown catches with 73
Dez Bryant Works Out For Saints
Former Cowboys receiver Dez Bryant, the team's all-time leader in TD receptions, could potentially face his old team if he signs with the Saints.
Bryant was part of a workout on Tuesday in New Orleans as the Saints were looking for veteran receivers. Six-time Pro Bowler Brandon Marshall was also working for the Saints, along with Kamar Aiken.
Bryant, who has not played an NFL game since last year's season finale with the Cowboys in Philly, was released in March.
While he had some interest from the Ravens and even visited the Browns during training camp, Bryant has not signed with another team through the first half of the season.
The Cowboys (3-5) will play host to the 7-1 Saints on Nov. 29 at AT&T Stadium.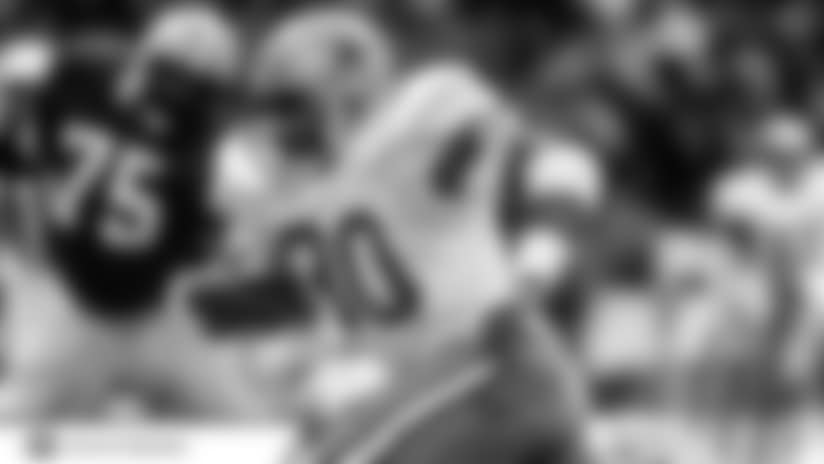 Timmy Newsome Gets Hall of Fame Honor
Former Cowboys running back Timmy Newsome has been announced as a member of the 2019 Black College Hall of Fame class. The official induction will take place next month in Atlanta.
Newsome, who played for the Cowboys for nine seasons from 1980-88, played for Winston-Salem State, where he led his conference in rushing and scoring for three straight seasons. Newsome was also the Central Intercollegiate Athletic Association (CIAA) Offensive Player of the Year three straight seasons and was a two-time Division II All-American. Newsome also led his WSSU teams to two straight undefeated seasons in 1978-79.
For the Cowboys, Newsome was a versatile do-it-all back in Tom Landry's offense. He complemented featured tailback Tony Dorsett as a passing threat out of the backfield who could also pick up short-yardage runs. Newsome had 30 career touchdowns, including at least two scores in eight of his nine pro seasons.
Newsome, who played his entire career for the Cowboys, is the owner and founder of a Dallas-based company, Newtec Business Solutions.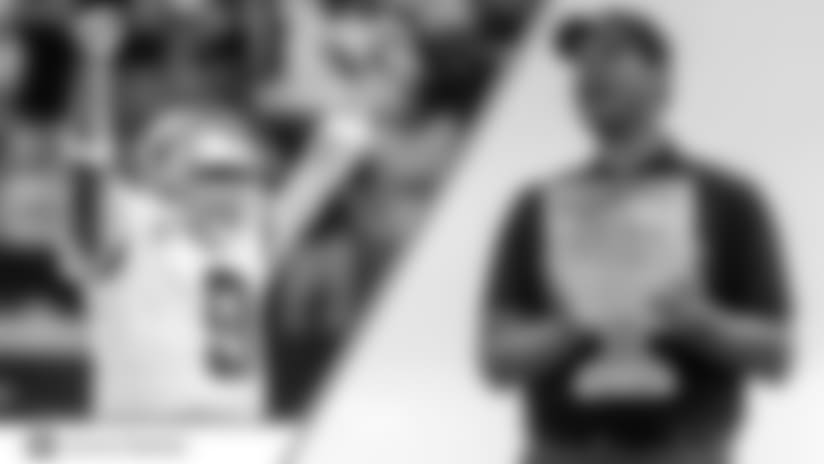 Romo Still Trying To Become Pro Golfer
Former Cowboys quarterback Tony Romo will be at AT&T Stadium Sunday to call the Jags-Cowboys game for CBS. He's on the No. 1 team for CBS' NFL coverage and that isn't expected to change anytime soon.
But Romo wouldn't mind adding some "competition" to his life again, and that would come in the form of golf. Romo has been playing more golf lately, evening winning a couple of tournaments this past summer, including the American Century Celebrity Pro-Am at Lake Tahoe.
Recently, experienced golf writer Art Stricklin caught up with Romo to discuss his future and how it likely includes a legitimate attempt to make the PGA tour at some point. Right now, Romo already has some strong support from PGA stars Justin Thomas and Rickie Fowler, who were both quoted in this story that details Romo's expected journey to professional golf. 
Church Headlines Return of Former Cowboys
The Jaguars have plenty of elite players coming to town this weekend, mostly on the defensive side of the ball that makes up Jacksonville's No. 1 ranked defense.
The team also has a few former Cowboys on the team, and coaching staff as well.
Barry Church – After seven years with the Cowboys, including being a defensive captain at one point, Church is now in his second season with the Jaguars. He is the team's starting strong safety in a talented secondary that has multiple Pro Bowlers. 
Jermey Parnell – A former Cowboys offensive tackle, Parnell signed a five-year, $32 million deal with the Jaguars back in 2015. From 2011-15, Parnell was mostly a backup, but started seven games, including five in 2014. That helped him land a deal in Jacksonville, where he has been a starter for the past four years, starting all 49 games he's played. 
Tyler Patmon – The cornerback spent two seasons with the Cowboys from 2014-15. He joined the Jaguars last year and played in 13 games. He also earned one start already this season.
Joe DeCamillis – The Jaguars' special teams coordinator was with the Cowboys from 2009-2012 in the same role. A special teams coach since the early 1990s, DeCamillis has been with seven different teams, and his on his second stint with the Jaguars.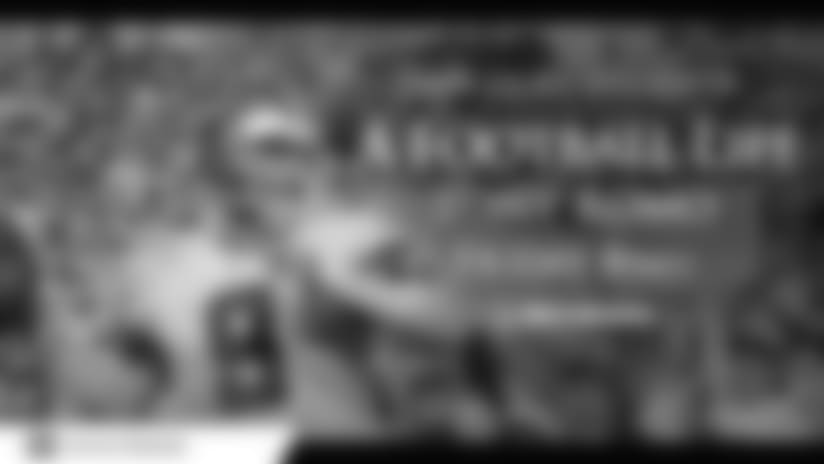 NFL Network Debuts "A Football Life" on Romo
In just his second full season since retiring as a player, Tony Romo certainly is far removed from the NFL. As the lead analyst for the No. 1 team on CBS, Romo has seemed to make the transition better than anyone could've imagined.
Still, he's still remembered more as the face of the franchise for the Cowboys during the 10+ seasons he was the starting quarterback.
NFL Network will air "A Football Life" on Tony Romo, which debuts Friday night.
There are plenty of stats and milestones that Romo achieved, but postseason success obviously escaped him.
Romo talked about that empty feeling, coming up early in his career coached by Bill Parcells and what it was like to get the star treatment that came with his role.
Plus, Jerry Jones brings some insight into what kind of legacy Romo has left behind and watch the future holds for him at AT&T Stadium, perhaps with the Ring of Honor.
Bailey Connects For 3 FGs For Vikings
Held without a single attempt in his first game with the Vikings last week, Dan Bailey was much more involved Thursday night against the Rams.
The former Cowboys' kicker made his first field goal, although he hit the upright first, of 37 yards. He then drilled a 39-yarder, followed by a 40-yard kick in the fourth quarter to pull the Vikings within a touchdown. Bailey also made both extra points.
The Cowboys' all-time leader in field goals made, Bailey was released by the team at the end of the preseason and spent two weeks without a job before the Vikings signed him before last week's loss to the Bills.
Meanwhile, the Cowboys haven't had many issues with Brett Maher, who is 4 of 5 this year with his only miss occurring in the season opener against the Panthers of 47 yards. Last week, he hit a 50-yard kick against the Seahawks.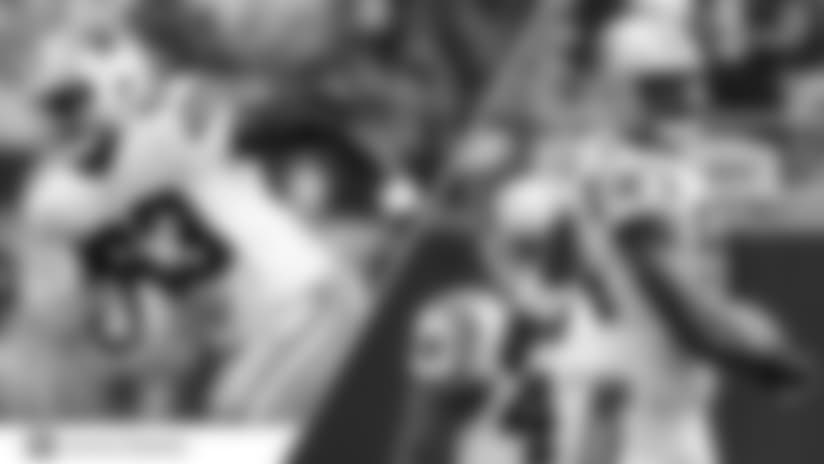 Obada Earns NFC Player of the Week
Although it seemed a given that Seattle's Earl Thomas would claim the top defensive honor for the NFC this week for his two-interception game vs. Dallas, the actual winner began his remarkable journey to the NFL with the Cowboys.
Defensive end Efe Obada, who played in his first-ever regular season game, had a huge impact for the Panthers on Sunday. In a win over the Bengals, Obada filled up the stat sheet, recording a tackle for loss, a sack, an interception, a pass deflection, earning the game ball from head coach Ron Rivera.
Obada then earned more than that, taking home the weekly honor from the NFL.
After making the 53-man roster for the first time in his career, Obada was inactive in Week 1 when the Cowboys game to Carolina. The Panthers also de-activated him last week against the Falcons.
But his journey to the league actually started with the Cowboys, who signed him back in 2015. Obada, born in Nigeria but sent to the UK at the age of 10 where he was abandoned and lived on the streets for a while his sister, didn't play football until the age of 22. He started playing professional ball in London before eventually getting connected with the Cowboys, who had him on their practice squad for two years but never made it on the active roster.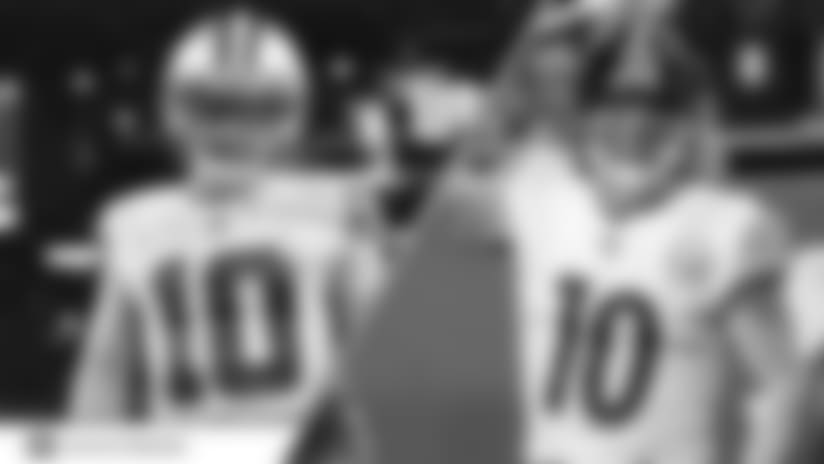 Switzer Gets First Career TD Catch
Already playing on his third team in two seasons, Ryan Switzer had a big impact for the Steelers Monday night.
The former Cowboys' draft pick had a 1-yard touchdown catch from Ben Roethlisberger before halftime in Pittsburgh's win over the Bucs Monday night. It was Switzer's first career touchdown catch. The fourth-round pick of the Cowboys in 2017 returned a punt for a touchdown as a rookie against the Redskins.
But traded to the Raiders on draft day, Switzer spent the majority of camp in Oakland before being dealt again, this time to Pittsburgh.
Playing with a crowded group of receivers including Antonio Brown and highly-drafted teammates such as JuJu Smith-Schuster and James Washington, Switzer still managed to catch three passes (nine yards) in helping Pittsburgh to its first win of the season.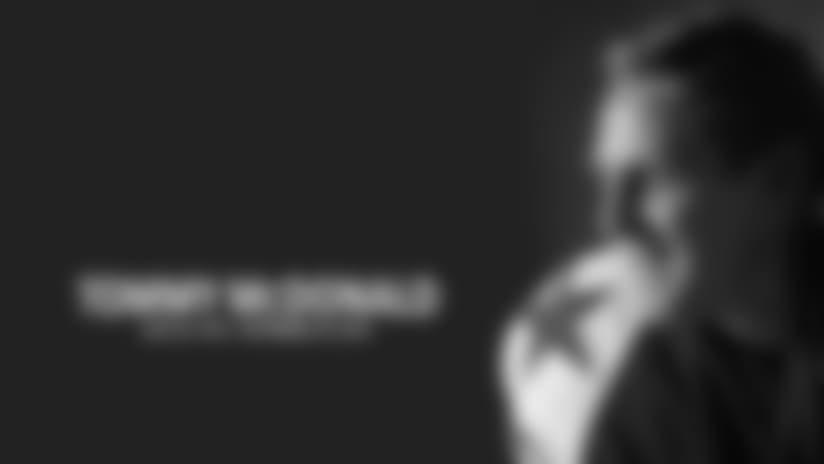 HOF Receiver McDonald Passes Away
While Tommy McDonald spent a good portion of his career trying to run past the Cowboys, the speedy receiver did spend one of his Hall of Fame seasons in Dallas, playing the 1964 season.
McDonald, who was inducted into the Pro Football Hall of Fame in 1998, mostly for his success as a Philadelphia Eagle, passed away this week at the age of 84.
McDonald played 12 years in the NFL, including his first seven in Philadelphia as an undersized receiver.
He was traded to the Cowboys in 1964 and actually made the cover of Sports Illustrated with Dallas. He caught just 46 passes for 612 yards and two scores in his 14 games with the Cowboys. He was then traded to the Rams and played four more seasons with three other clubs.
While the Cowboys don't recognize McDonald as one of their Hall of Fame players, he is included in the team's media guide as one of seven players/coaches that spent time with the organization, although they spent the majority of their career with other teams. Some of those players and coaches include Bill Parcells, Mike Ditka and Herb Adderley.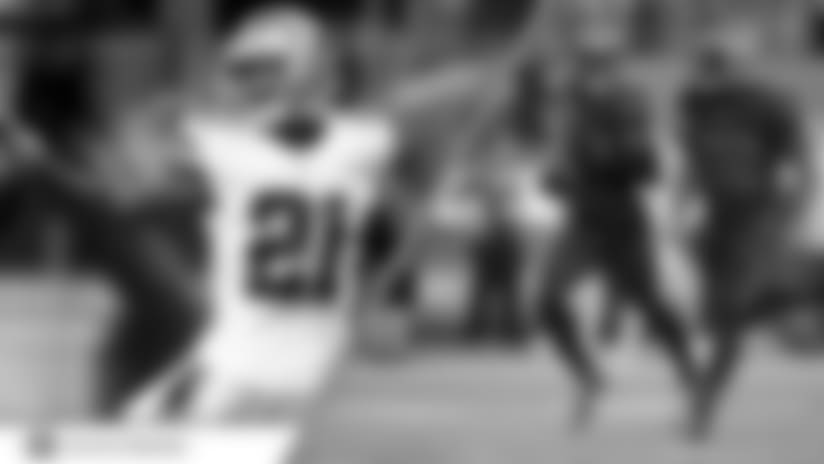 Former Draft Pick Clinches Browns' First Win
While no one could've possibly stolen the spotlight away from No. 1 overall pick Baker Mayfield, who came off the bench to deliver the Browns' first victory in nearly two years, there was a former Cowboys draft pick that actually slammed door on the Jets Thursday night.
Cornerback Terrance Mitchell, who actually had two stints with the Cowboys, picked off Jets rookie Sam Darnold in the final seconds to preserve the win.
Mitchell is only in his fifth season but is considering a journeyman. After being one of five seventh-round picks of the Cowboys in 2014, Mitchell was cut at the end of his first training camp. After playing five games in Chicago the next year, Mitchell returned to Dallas and played three games. But he spent 2016 and 2017 with the Chiefs before joining the Browns this year.
Mitchell has five career interceptions, including four last season alone with the Chiefs, which sparked him to sign a three-year, $10 million deal with Cleveland this past offseason.
The Jets, head coached by former Cowboys secondary coach (2005-07) Todd Bowles, dropped to 1-2 on the season.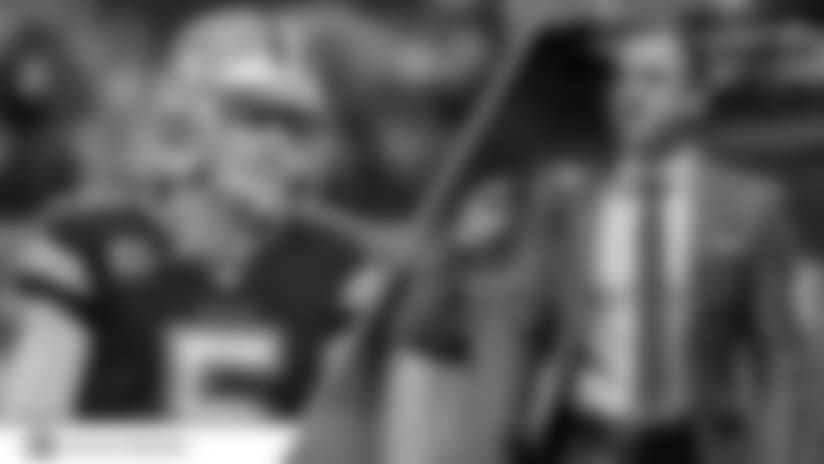 Dan Bailey Signs With Vikings
Dan Bailey wasn't without a job for too long. Just a couple of weeks after being released by the Cowboys, the team's all-time leader in field goals is expected to join one of the NFC's top teams.
Bailey signed with the Vikings on Monday after Minnesota played to a 29-29 tie, thanks to three missed field goals by rookie kicker Daniel Carslon, including two in overtime.
Bailey, who was one of the Cowboys' final cuts after the preseason, was without a team for the first two weeks of the season. But after several teams, including the Vikings, had kicking issues last Sunday, it was plausible he would join another team this week. Minnesota makes sense, considering they kick indoors and the Vikings are one of the favorites this year to contend for a Super Bowl.
The second-most accurate kicker in NFL history, Bailey has made 88.1 percent of his kicks, only behind Baltimore's Justin Tucker (90.3).
Bailey's replacement, Brett Maher, has made 1-of-2 field goal attempts this year.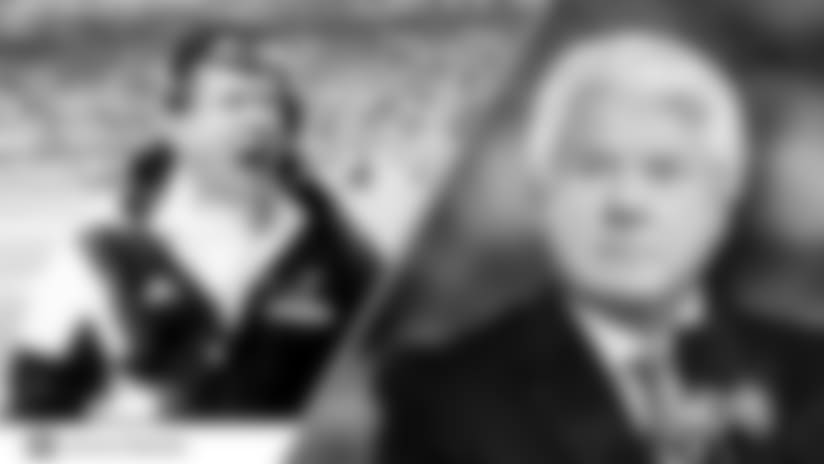 Ex-Cowboys Nominated for 2019 HOF
The Pro Football Hall of Fame has unveiled its 102 modern-era nominees for the 2019 Class, and several players and coaches are on the list.
Among the nominees: Jimmy Johnson, Darren Woodson, Daryl Johnston, Herschel Walker, Jay Novacek, Russell Maryland, La'Roi Glover and Bill Bates.
Gil Brandt, the Cowboys' vice president player of personnel from 1960-89, has already been named one of two contributor finalists for 2019.
On "Selection Saturday" – February 2, 2019 in Atlanta, Ga – the 48-member Hall of Fame selection committee will consider 18 finalists, including a senior finalist (Johnny Robinson), two contributor finalists (Pat Bowlen and Brandt), and 15 modern-era finalists yet to be determined.
This initial modern-era nominee list will be trimmed to 25 semi-finalists in November and 15 finalists in January.
Here is the complete list of nominees: (Former Cowboys in bold)
(5) – Randall Cunningham, Dave Krieg, Jeff Garcia, Donovan McNabb, Steve McNair
(14) — Shaun Alexander, Tiki Barber, Earnest Byner, Larry Centers, Corey Dillon, Eddie George, *Edgerrin James, Darryl Johnston, Eric Metcalf (WR/KR/PR), Clinton Portis, Fred Taylor, Herschel Walker (also KR), Chris Warren, Ricky Watters
(9) — *Isaac Bruce, Gary Clark, Henry Ellard (also PR), Torry Holt, Chad Johnson, Derrick Mason, Sterling Sharpe, Rod Smith, Hines Ward
TIGHT ENDS
(4) — Mark Bavaro, Tony Gonzalez, Brent Jones, Jay Novacek
OFFENSIVE LINEMEN
(15) — Willie Anderson (T), Tony Boselli (T), Lomas Brown (T), Ray Donaldson (C), __Alan Faneca (G), Chris Hinton (G/T), Kent Hull (C), *Steve Hutchinson (G), Mike Kenn (T), Olin Kreutz (C), *Kevin Mawae (C/G), Tom Nalen (C), Chris Samuels (T), Richmond Webb (T), Steve Wisniewski (G)
DEFENSIVE LINEMEN
(7) — La'Roi Glover (DT/NT), Russell Maryland (DT), Leslie O'Neal (DE), Simeon Rice (DE), Richard Seymour (DT), Neil Smith (DE), Bryant Young (DT)
LINEBACKERS
(14) — Carl Banks, Cornelius Bennett, Tedy Bruschi, London Fletcher, Seth Joyner, Wilber Marshall, Clay Matthews, Willie McGinest (also DE), Karl Mecklenburg, Sam Mills, Chris Spielman, Takeo Spikes, Darryl Talley, Zach Thomas
DEFENSIVE BACKS
(18) — Eric Allen (CB), Steve Atwater (S), Champ Bailey (CB), Ronde Barber (CB/S), Bill Bates (S), LeRoy Butler (S), Nick Collins (S), Thomas Everett (S),Rodney Harrison (S), *Ty Law (CB), Albert Lewis (CB), *John Lynch (S), Tim McDonald (S), Ed Reed (FS), Dennis Smith (S), Troy Vincent (CB), Adrian Wilson (S), Darren Woodson (S)
PUNTERS/KICKER
(3) — Jason Elam (K), Jeff Feagles (P), Sean Landeta (P)
SPECIAL TEAMS
(2) — Brian Mitchell (KR/PR also RB), Steve Tasker (ST also WR)
COACHES
(11) — Don Coryell, Bill Cowher, Tom Flores, Jim Hanifan, Mike Holmgren,Jimmy Johnson, Richie Petitbon, Dan Reeves, Marty Schottenheimer, Clark Shaughnessy, Dick Vermeil
(2) — Pat Bowlen, Gil Brandt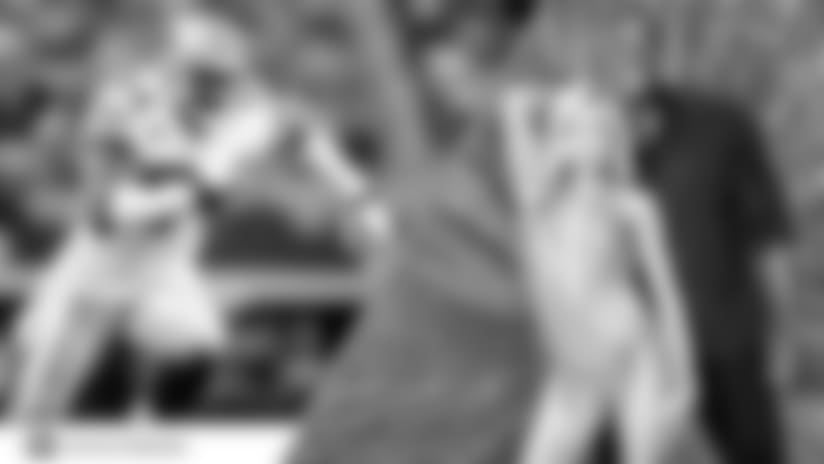 D-Ware Joins DWTS Season 27
The season 27 cast of Dancing with the Stars was announced this morning and former Pro-Bowler and Dallas Cowboys defensive end DeMarcus Ware will be joining the reality show line-up.
Unsure of what this dancing journey might have in store for him, DeMarcus is sure of one thing… that he wants to take home some more hardware.
The excitement level is there, and he is ready to go!
Ware has been partnered with season 25 champion, Lindsay Arnold.
Ware will be joining Emmitt Smith, Michael Irvin and Terrell Owens as former Dallas Cowboys who found their way to the dance floor of Dancing with the Stars.
Emmitt Smith won Dancing with the Stars season three and took home the mirror ball trophy, so hopefully DeMarcus Ware can follow in his fancy footsteps!
Catch Ware on the season premiere September 24th at 8pm on ABC.
Colombo Enters Boston College Hall of Fame
One assistant coach not on the team charter last Saturday to Charlotte was Marc Colombo, who was already on the East Coast for another reason.
Colombo, who played nine seasons in the NFL, including six with the Cowboys, was honored by his alma mater Boston College, being inducted into the BC Varsity Club Hall of Fame.
Colombo, an assistant offensive line coach for the Cowboys, left for the Boston area immediately after Friday's practice at The Star and made it just in time to be honored during a Friday night ceremony. Colombo, who was inducted alongside eight new members, including ex-NFL QB Matt Hasselbeck, was introduced to the halftime crowd on Saturday during BC's game with Holy Cross. 
Colombo, a first-round pick of the Bears in 2002, played into his third year with Chicago before injuries led to him being a free agent. He joined the Cowboys late in 2004 and eventually became a starter the following season and held that spot until 2010. He played his final season in the NFL with the Dolphins.
For more information on Colombo's trip back to Boston, click here: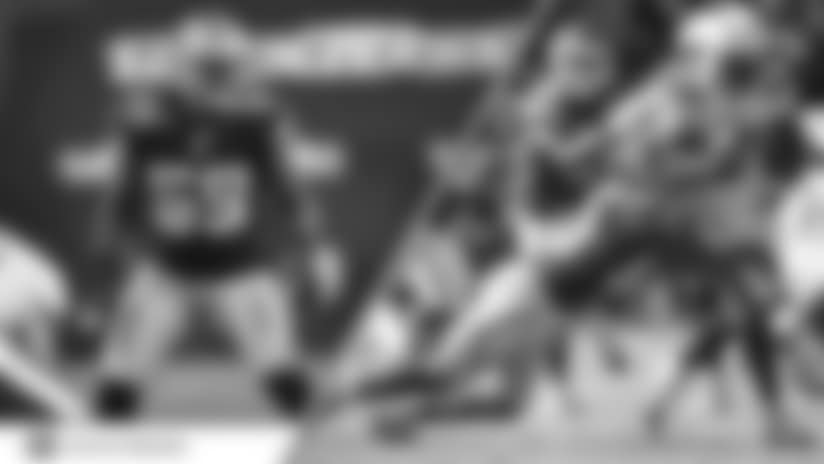 Hitchens Has Productive Debut For KC
Former Cowboys linebacker Anthony Hitchens, one of the team's biggest departures this past free agency, had quite a debut for the Chiefs on Sunday.
Hitchens, who had battled a hamstring injury earlier in the week, had a career-high tying 15 tackles in the Chiefs' Week 1 win over the Chargers. While tackles aren't an official stat and can be altered by the team after studying the film, Hitchens was listed atop the NFL's tackle leaders by ESPN and NFL.com.
A fourth-round pick of the Cowboys in 2014, Hitchens spent four years with the Cowboys, mostly as a starter in the 4-3 scheme. He registered 92 tackles in 2017 despite missing four games with a knee injury. The Chiefs signed him to a five-year, $45 million ($21.2 million guaranteed) contract back in March.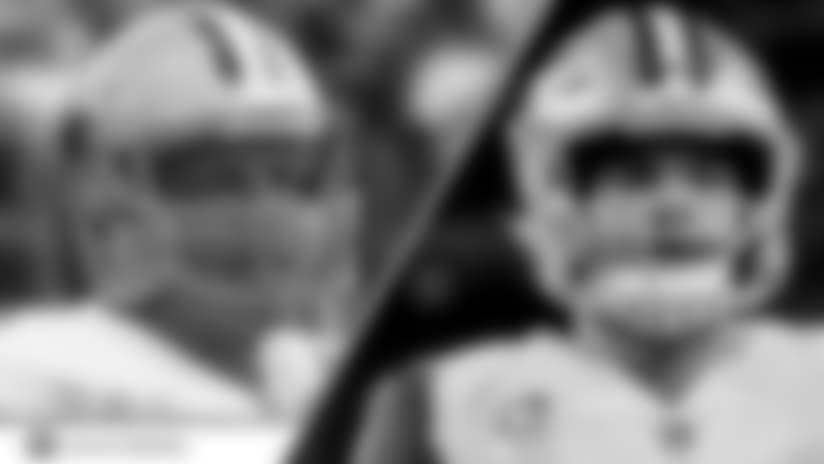 What Aikman "Loves" About Dak
As he enters his 18th season in the broadcast booth for Fox, Troy Aikman has to make sure he has a great feel for all teams, especially in the NFC, and most of the quarterbacks.
But when it comes to Dak Prescott, that's one position he knows everything about. Quarterbacking America's Team is not like any other, and therefore, Aikman shares a bond with Prescott and all the players who have shared that spotlight.
This week, Aikman talked about what he likes the most about the Cowboys' current quarterback.
"I like him, I love him, for that matter," said Aikman. "I love the intangibles that he brings. Is that in-and-of itself enough? No, but it's such a big part of it. We've seen a lot of really talented guys that have come through this league that have lacked in a lot of those areas and they've really flamed out.
"I've been a big fan of Dak's since the day I first met him and he's done nothing to change my opinion of him. I think he works exceptionally hard. I think it's important to him. I think his teammates love playing for him."
For more of Aikman's comments on Prescott and the Cowboys in 2018, check out the full article on 5 Points Blue.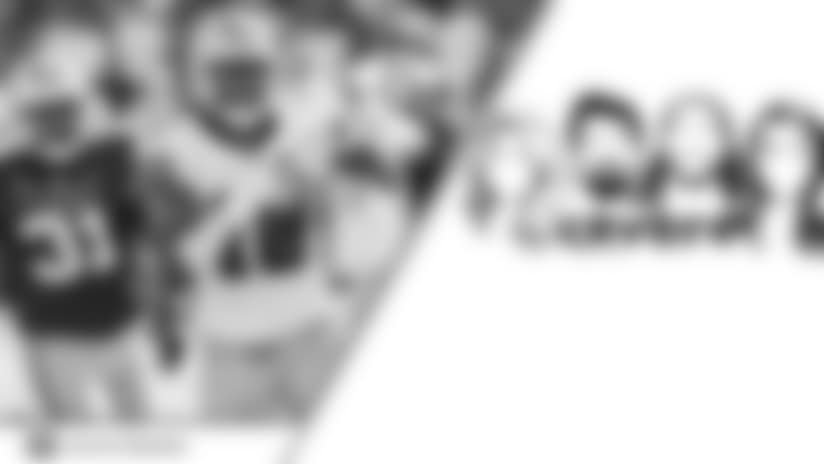 Holley Joins Cover 4 Crew
Former Cowboys wide receiver Jesse Holley, who made his way to the team from the help of TV, is back on behind the camera again. This time, Holley joins the Cover 4 crew on DallasCowboys.com.
Each day throughout the week, Holley will bring his perspective in the fast-paced, fun-filled show that enters its third season.
Holley played two years for the Cowboys, including a memorable catch in overtime to help the team beat San Francisco back in 2011.
He got on the team's radar thanks to a reality show, "4th & Long" that starred Michael Irvin. Holley won the contest and earned a spot on the team at training camp. He eventually landed a spot on the practice squad and eventually on the roster at the end of 2010 and then in 2011.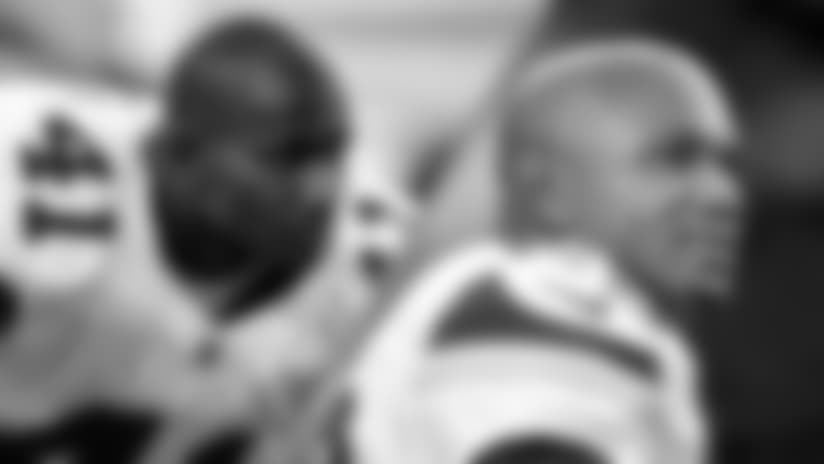 Past/Present: Vikings' Newman Announces Retirement
Cornerback Terence Newman, the first draft pick of the Bill Parcells era in Dallas, will retire after 15 seasons, the Minnesota Vikings announced.
The 39-year-old Newman will join Mike Zimmer's coaching staff in Minnesota, the Vikings announced.
Newman was part of a 2003 Cowboys rookie class that included tight end Jason Witten (third round) and quarterback Tony Romo (undrafted). Newman played nine seasons in Dallas and made two Pro Bowls.
He spent the last six seasons playing in Cincinnati and Minnesota.
Newman's decision comes five months after Witten announced his retirement from the Cowboys to call games for ESPN's Monday Night Football. Romo is now the lead NFL analyst for CBS Sports.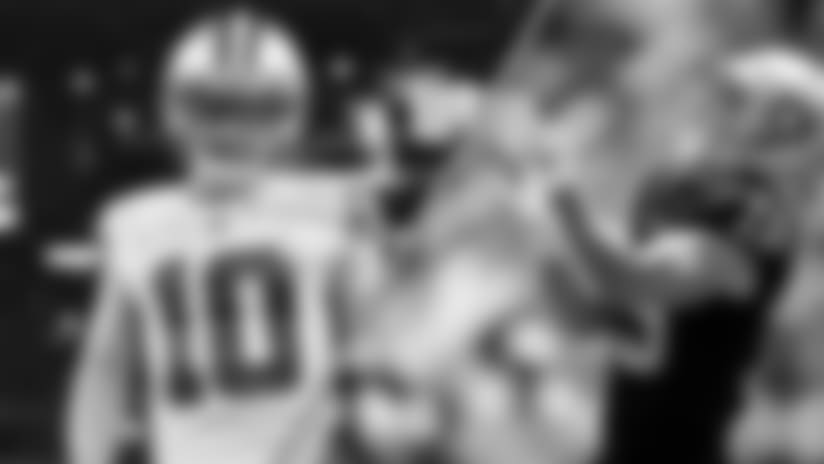 Switzer Traded to Steelers
Ryan Switzer's time with the Raiders didn't last very long. The former Cowboys' draft pick who was traded in April to Oakland, has been dealt again. This time, Switzer is headed to the East Coast.
The Raiders traded Switzer to Pittsburgh, where he will join a receiving corps that already includes arguably the NFL's best receiver in Antonio Brown, along with JuJu Smith-Schuster and recently-drafted second-round pick James Washington.
Switzer, who scored the Raiders' first touchdown of the preseason, didn't have a strong role on special teams as was expected, considering former Cowboys special teams coach Rich Bisaccia now handles the kicking game in Oakland.
Switzer, a fourth-round pick of the Cowboys in 2017, returned a punt for a touchdown as a rookie against the Redskins.
Cardinals Bring Some Familiar Captains
While it's unlikely Arizona has named its captains for the regular season, the Cardinals made sure to trot out some guys the Cowboys have seen before to the opening kickoff.
Arizona sent receiver Brice Butler and defensive end Benson Mayowa out to the 50 before the game. Both players had been with the Cowboys last season, including Butler, who spent nearly three full seasons in Dallas.
Butler is currently listed as the starting receiver on Arizona's depth chart, but he didn't start the game on Sunday. The veteran receiver did get a few snaps in the middle of the Cardinals' 27-3 win on Sunday.
Arizona also had two more former Cowboys on its roster in defensive back Bene Benwikere and offensive lineman John Wetzel.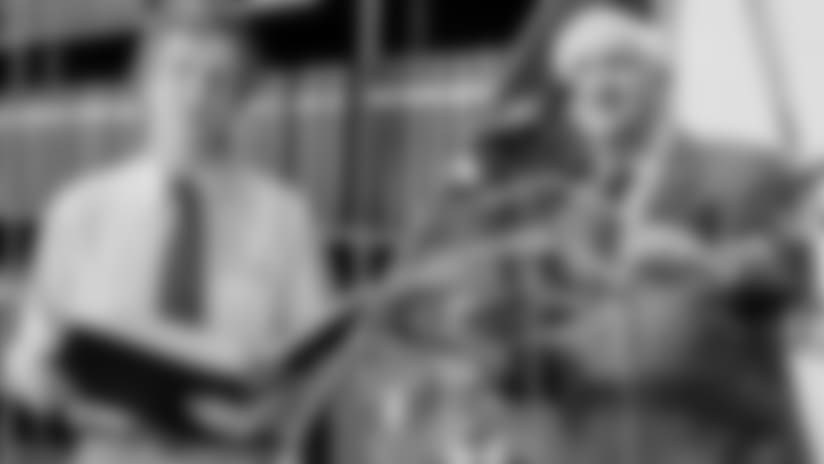 Gil Brandt Selected As Hall Of Fame Contributor Finalist
Gil Brandt, legendary former Cowboys personnel chief, has been selected as one of two contributor finalists for the Pro Football Hall of Fame Class of 2019.
Denver Broncos owner Pat Bowlen is also a contributor finalist. Cowboys owner/general manager Jerry Jones was elected to the 2017 Hall of Fame class as a contributor.
As Cowboys vice president player of personnel from 1960-89, Brandt had an essential role in bringing of some of the franchise's all-time players to the organization, helping build Dallas into a dynasty. He's also widely considered an innovator in the way front offices are built and operated today.
To be elected to the Hall of Fame, Bowlen and Brandt must receive 80 percent voting support by the entire 48-member Selection Committee on "Selection Saturday" – February 2, 2019 in Atlanta, Ga. The committee will consider 18 finalists, including a senior finalist (Johnny Robinson), two contributor finalists (Bowlen and Brandt), and 15 modern-era finalists yet to be determined.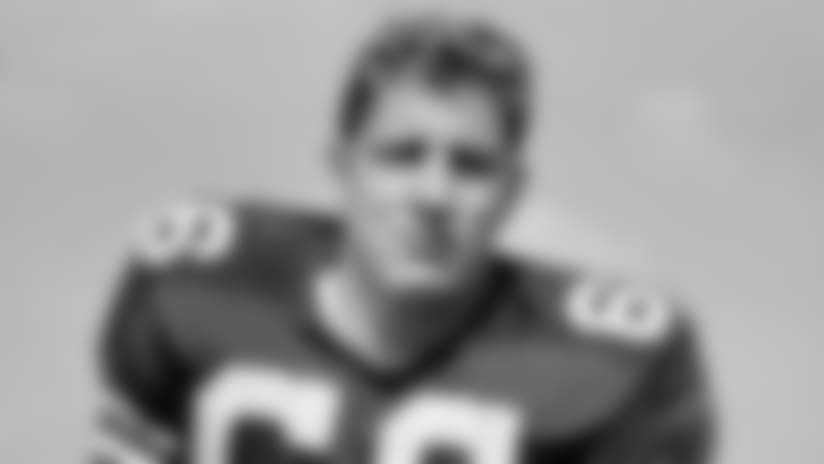 Former Cowboys Great Andrie Passes Away
George Andrie, one of the best defensive linemen in the Cowboys' illustrious history, passed away Tuesday morning. Andrie was 78.
A sixth-round draft choice in 1962, Andrie played 11 seasons for the Cowboys at defensive end, earning a starting job as a rookie at right end. Andrie started at defensive end for 10 consecutive seasons, earning Pro Bowl honors five straight years, from 1965-69. He led the Cowboys in sacks for four consecutive seasons, from 1964 through 1967, totaling a team-high and career-high 18½ sacks in 1966, the first season in franchise history the Cowboys finished with a winning record (10-3-1). He was part of the team's Doomsday Defense that led the Cowboys to the 1966 NFL Title game, losing in the final seconds, 27-24, to Green Bay at the Cotton Bowl, and was there again in 1967 when the Cowboys lost the Ice Bowl to the Packers at Lambeau Field, 17-14.
Andrie's 97 career sacks rank fifth all-time for the Cowboys, though sacks were not considered an official NFL statistic until 1982.
Former Cowboys vice president of player personnel Gil Brandt tweeted this about Andrie, the absolute best player the Cowboys selected in that '62 draft:
Brandt has a heck of a memory. Andrie indeed went to college at Marquette University in Milwaukee, and played there through the 1960 season. Marquette dropped football following the 1960 season, but Andrie decided to remain at Marquette to finish out his degree work in 1961-62 and did not play football that year.
Andrie was diagnosed with dementia in 2014.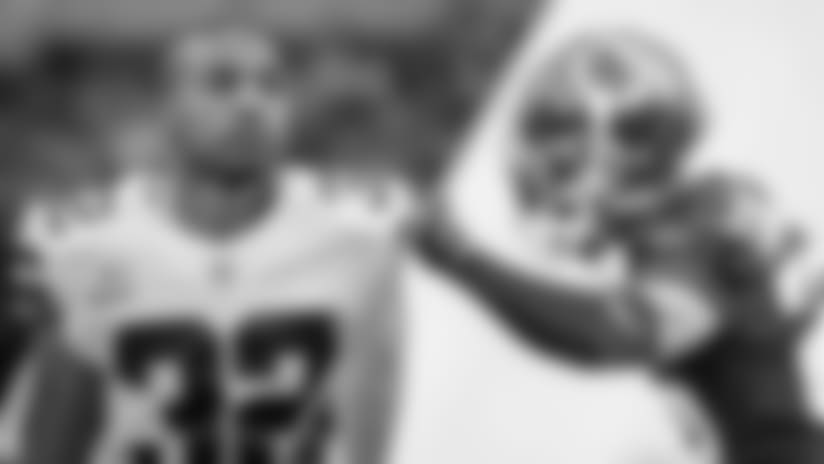 Scandrick Picked Up By Kansas City
Orlando Scandrick wasn't on the street for too long. Just days after being released by the Redskins, the veteran cornerback signed a 1-year, $1.5 million deal with the Chiefs.
Scandrick signed with the Redskins this offseason after being cut by the Cowboys. However, Washington decided to part ways with the veteran to give him time to sign with another team. Scandrick's salary was not guaranteed by the Redskins, but he did get a $1 million signing bonus when he signed.
Drafted in 2008 as a fifth-round pick, Scandrick played 10 years with the Cowboys and was a solid piece to the defense for the majority of his career. But he only has eight career interceptions and never had more than two in one season.
Murray Joining Fox College Football Booth
Former Cowboys tailback DeMarco Murray, who holds two prestigious team rushing records, recently retired from the NFL. But he wasn't out of a job for long.
Murray has signed with Fox Sports to cover college football this season. The former OU running back will join play-by-play commentator Justin Kutcher, along with Petros Padadakis. Murray's broadcasting debut will be Aug. 31 when San Diego State travels to Stanford. Murray will get a good look at a Heisman Trophy candidate Bryce Love, who was the runner-up for the prestigious award last year for Stanford.
Murray retired in July with 7,171 rushing yards and 49 touchdowns. He owns the Cowboys' single-season rushing record with 1,845 yards set in 2014 and also has the club's single-game mark with 253 yards against the Rams in 2011.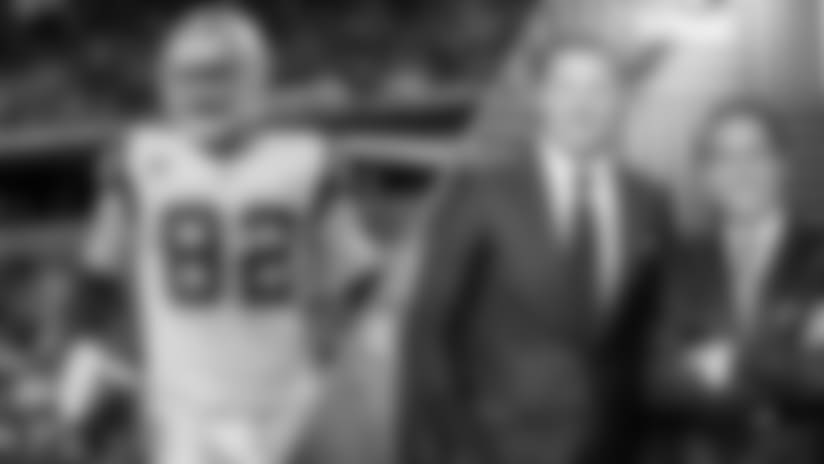 Witten Making MNF Team Debut
As the Cowboys wrap up the Oxnard portion of training camp, Jason Witten's new career is beginning.
Witten is making his debut as Monday Night Football's new analyst Thursday on ESPN's broadcast of the Jets-Redskins preseason game.
Witten, one of the greatest tight ends in NFL history, retired to pursue a broadcasting career in May after 15 seasons with the Cowboys.
"I think he'll do great," head coach Jason Garrett said. "Jason Witten's a special guy. I was so privileged to be around him for 11 years. He's simply one of the best players and one of the best people I've ever been around in my life. We have a great friendship.
"He's going to approach the Monday Night Football analyst job just like he's approached everything in his life. He's going to do it 100 miles an hour. He's going to be completely prepared. And I think people are going to find out how charming and engaging he is. He'll obviously provide great analysis of football."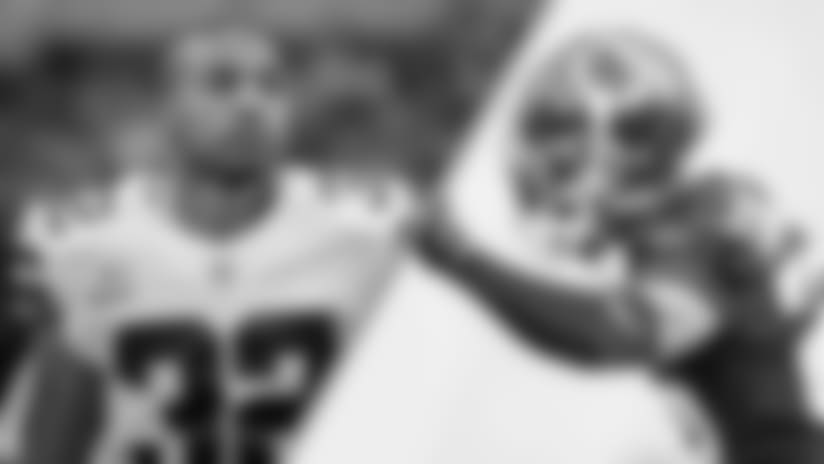 Redskins Decide To Part Ways With Scandrick
The Redskins gave a $1 million signing bonus to Orlando Scandrick earlier in the offseason, not long after he was released by the Cowboys.
However, that will likely be the only thing the veteran cornerback will get from Washington as the club decided to cut Scandrick and rely on younger cornerbacks.
According to reports, the Redskins made the move early enough in hopes Scandrick could sign with another team seeking veteran help at the cornerback position.
Drafted in 2008 as a fifth-round pick, Scandrick played 10 years with the Cowboys and was a solid piece to the defense for the majority of his career. But he only has eight career interceptions and never had more than two in one season.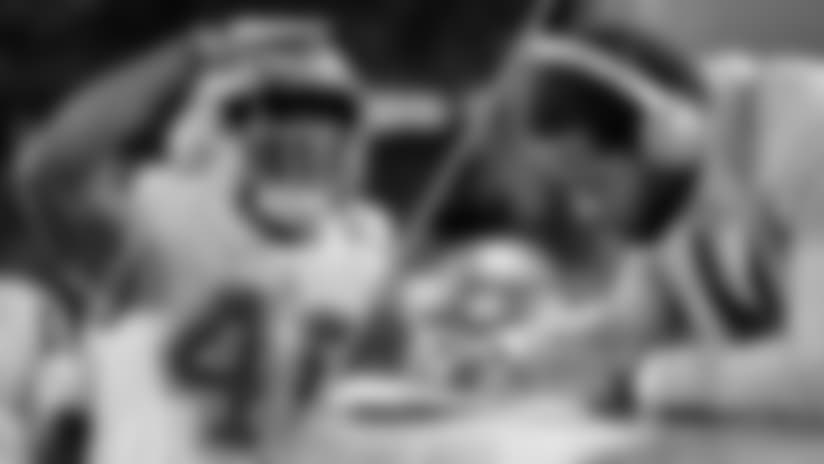 Alfred Morris To Sign With 49ers
Former Cowboys running back Alfred Morris is expected to join the 49ers this week at training camp this week.
Morris, an unrestricted free agent this offseason, spent the last two years with the Cowboys, starting five games, mostly in the place of Ezekiel Elliott last season. Morris rushed for 790 yards the past two years with the Cowboys, but had a pair of Pro Bowl seasons with the Redskins in his four years in Washington, including a 1,613-yard rookie season in 2012.
Morris rushed for 547 yards and one touchdown in 2017 with the Cowboys, including 127 yards against the Redskins.
The Cowboys chose to let Morris test free agency this offseason, opting to stick with Elliott, Rod Smith and Trey Williams, along with added rookies Bo Scarbrough and Jordan Chunn. The Cowboys also added Darius Jackson before camp.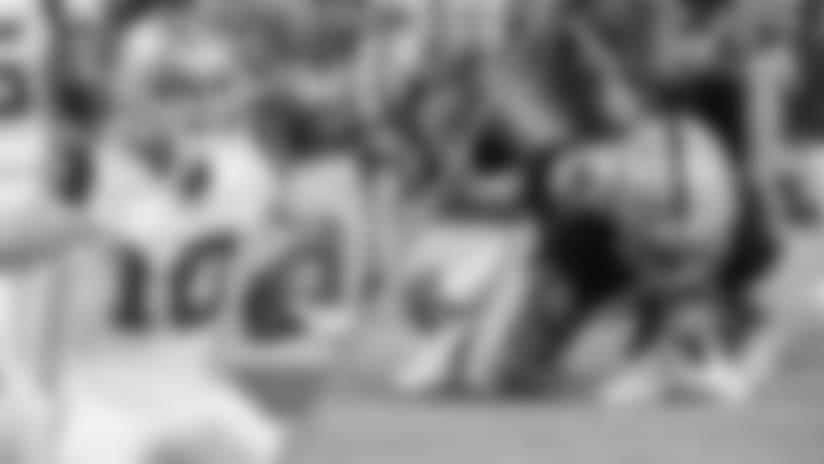 Switzer Scores Raiders' First Preseason TD
One of the Day 3 surprises of the NFL Draft involved a trade with the Raiders that sent wide receiver Ryan Switzer to Oakland in exchange for Jihad Ward, who has been taking first-team reps with the Cowboys' D-line at camp.
But Switzer had an impressive debut in Oakland, catching a touchdown pass in the first quarter last weekend, diving to the ground to haul in the Raiders' first score. Switzer celebrated the play by leaping into the "Black Hole" behind the end zone with the fans. The touchdown came from quarterback Connor Cook, a player the Cowboys reportedly wanted to draft in 2016 before the Raiders traded up for the former Michigan State standout. The Cowboys eventually took Dak Prescott later in the draft.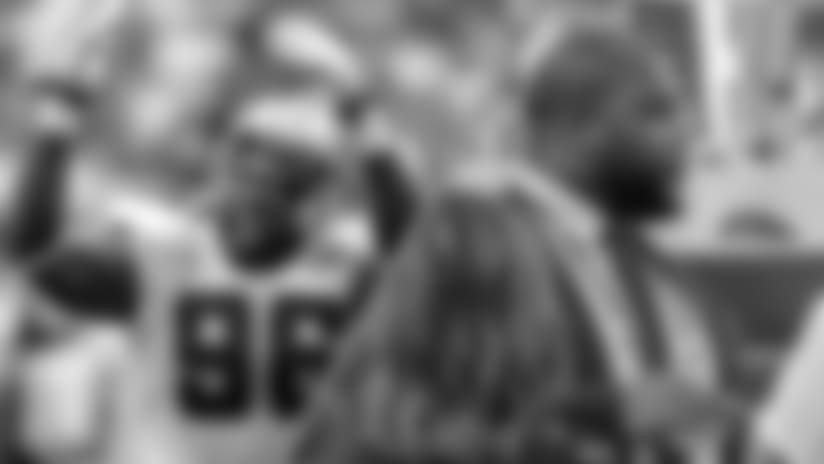 Spears Joins Cowboys Broadcast Booth
A former first-round pick has joined the Cowboys media team for the preseason and parts of the regular season. Marcus Spears, who is also an analyst for ESPN and the SEC Network, worked the preseason opener in San Francisco as a member of the Cowboys' TV Network. Spears, the 20th overall pick in 2005, played eight of his nine pro seasons in Dallas, recording 10 sacks. Spears finished his career in 2013 with the Ravens.
Throughout the season, Spears is also scheduled to appear on occasional internet pregame shows for the Cowboys in the regular season.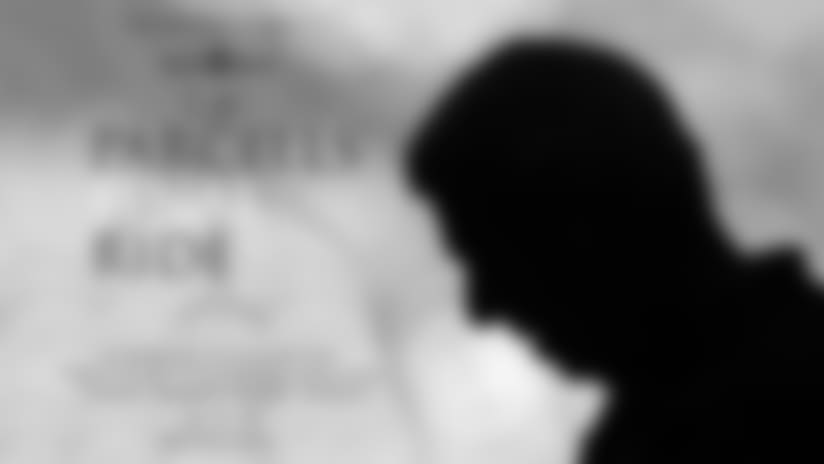 Deep Blue: Parcells' Final Ride
The first installment of this year's Deep Blue Documentary series, presented by Pepsi, kicked off with an extensive look at the 2003 season and the partnership formed by the Cowboys and Bill Parcells.
The documentary, titled, "Parcells' Final Ride," starts with a secret meeting on the runway back in 2002 when Jerry Jones and Parcells first discussed the possibility of him becoming the head coach. The documentary chronicles the entire 2003 season and how Parcells not only changed the culture, but elevated a team that had endured three straight 5-11 seasons, but managed to make the playoffs despite a lack of talent on both sides of the ball.
This kicks off the fourth season of Deep Blue, an annual series of four documentaries that have featured a wide range of topics over the years.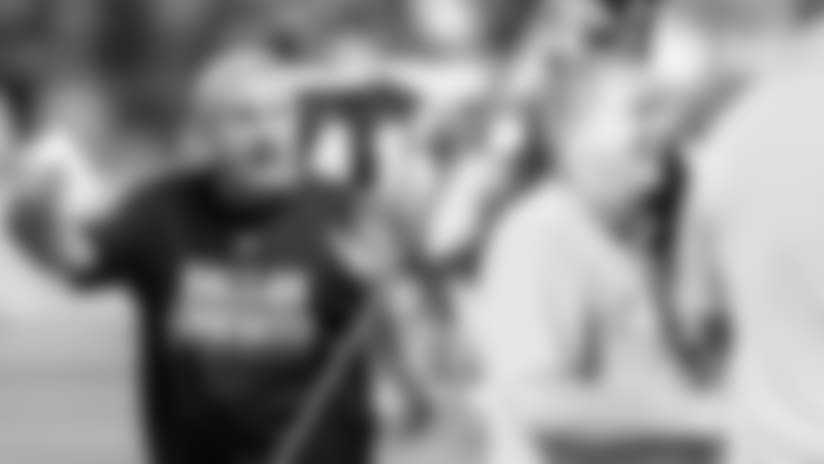 Before USC Job, Campo Stops By
The head coach of the Cowboys the first time they came to Oxnard, Calif. returned to the fields this week. Dave Campo, a head coach from 2000-02, but also an assistant coach for 15 other seasons, said hello to some familiar faces. Campo is spending this season in LA as part of the coaching staff at Southern Cal. Campo is a defensive assistant for a defense run by Clancy Pendergast, who spent seven years as a Cowboys coach from 1996-2002.
Campo isn't the only former coach or player who has visited the team during the first 10 days of camp.
Along with Pendergast, who spent seven years as a Cowboys coach from 1996-2002, former offensive line coach Tony Wise has been on the sidelines for a few days. Wise spent 1989-92 coaching the O-line and helped win a Super Bowl in his final season with the Cowboys.
The Cowboys also welcomed former tight end Eric Bjornson, who has remained a close friend of Jason Garrett over the years. Bjornson spent five years with the team from 1995-99.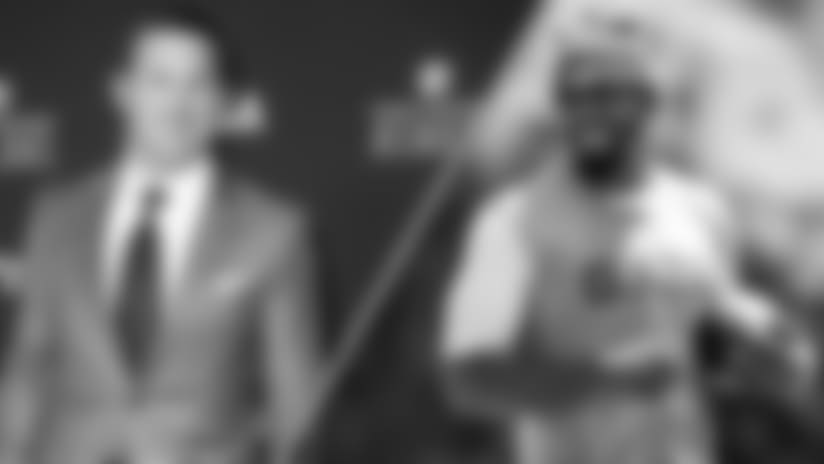 Witten, Dez Still Make Headlines
For the first time in 16 years, Jason Witten is not with the Cowboys at training camp. For the first time since 2009, Dez Bryant isn't here either. Yet, both of them have managed to stay in the news, offering up some insight to how things were, at least in their eyes, in the locker room and behind closed doors.
Witten, who now works for ESPN as part of his new job on Monday Night Football, wrote his first column this week, basically explaining how social media sites such as Twitter can be problematic, distracting and actually "poisonous" for a football team. He mentioned there were times players have checked their own accounts at halftime of games.
Ironically enough, later that day, Dez Bryant took to Twitter in an attempt to defend himself of a tweet he thought was directed solely at him by Stephen Jones. Bryant promptly went off, blasting former teammates and coaches, including the play-caller Scott Linehan, owner Jerry Jones, Travis Frederick and Sean Lee, whom he referred to as "Snake Lee."
The messages were quickly relayed back to the Cowboys in Oxnard, where both Lee and Frederick responded, saying they admire Bryant as a teammate but Lee went as far to say the wide receiver needs to "look at himself" and needs to be more accountable.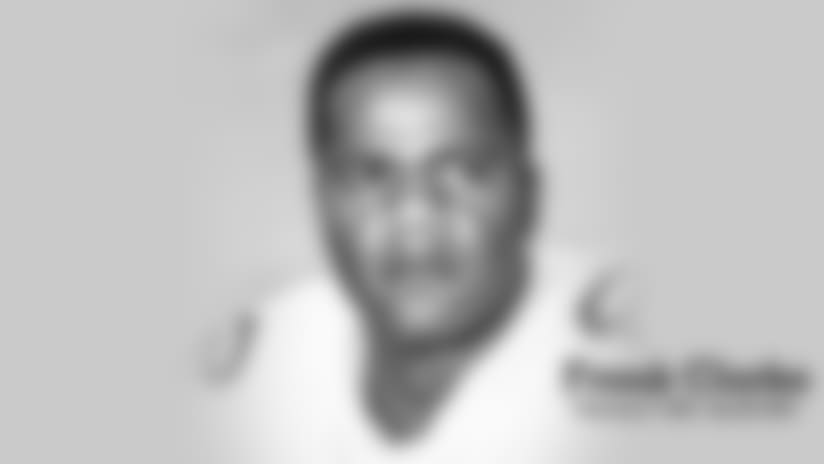 First Great Cowboys WR Passes Away
Frank Clarke, one of the original players on the Cowboys back in 1960, passed away at the age of 84 on Thursday.
Clarke was the first 1,000-yard receiver in club history, recording 1,043 yards in 1963.
Although he retired after the 1967 season, Clarke still ranks seventh in Cowboys history in receiving yards with 5,214 and he's one of seven players in franchise history with 50 touchdown catches.
Clarke's final game of his career was the "Ice Bowl" in Green Bay for the NFL Championship.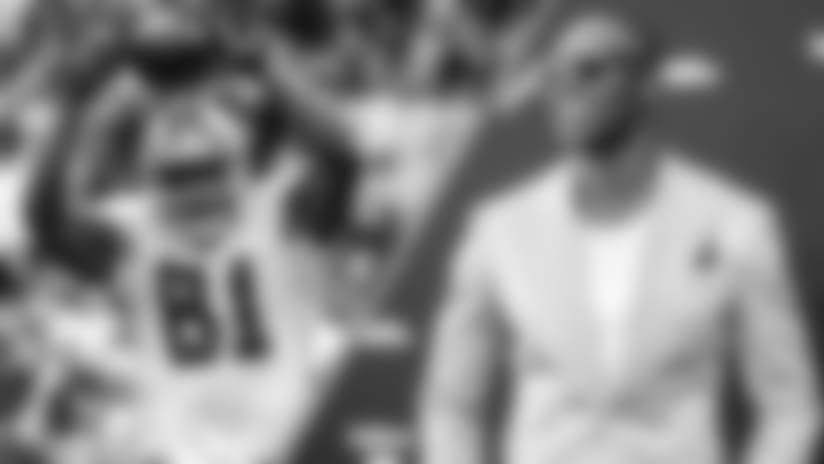 Jerry Says T.O. Making HOF Mistake; Owens Fires Back
Cowboys owner Jerry Jones has said many times one of the more enjoyable moments of his entire life occurred last year in Canton, Ohio when he was inducted into the Pro Football Hall of Fame. Recently, he said he visited with Terrell Owens about the former receiver's decision to skip out on the Canton festivities next month.
Owens has made plenty of headlines over the last month for deciding to hold his own private party at his alma mater, Chattanooga, instead of attending the ceremony with fellow inductees such as Randy Moss and Ray Lewis.
"I did have discussions with him. I had one of the great experiences that ever happened to me last year," Jones said. "He did not ask my advice. Had he asked my advice, or had I been compelled to, I would have shared with him that this is a mistake. You, for your own reasons, but more importantly because of fans, you should participate. I didn't give him that advice and consequently, you see where he's going. He is making a mistake, but that's his decision. Terrell, as you know, has a mind of his own."
Owens, who played three seasons for the Cowboys from 2006-08, responded to Jerry's comments with a tweet:
_ "Jerry 'made a mistake' of releasing me after listening to others when I produced, gave my ALL, sacrificed my health for the team but who am I?!" Owens wrote in a post on his verified account. "But hey I thought Jerry had a mind of his own too. #GOFIGURE What I'm doing is for the FANS. #THISISFORYOU"_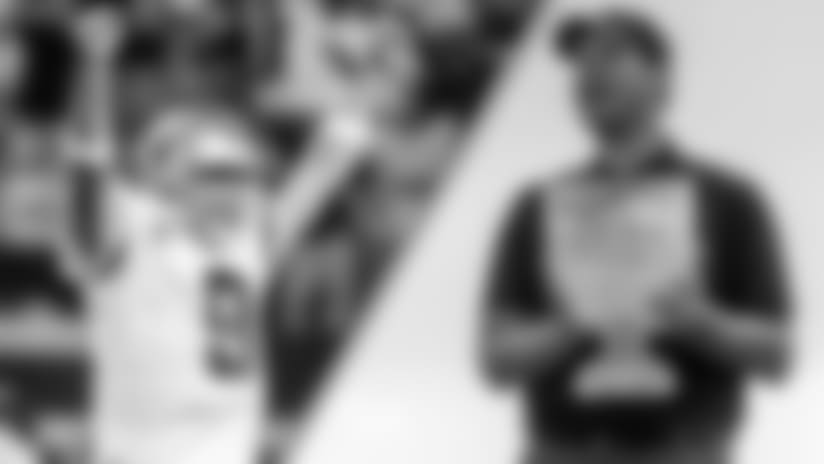 Romo Rallies For Celebrity Golf Victory
Former Cowboys quarterback Tony Romo is no stranger to playing in golf tournaments. But the former Cowboys quarterback arguably won his biggest tournament on July 15, winning the American Century Championship at Lake Tahoe
Romo edged out celebrity stars such as baseball pitcher Mark Mulder and former NFL quarterback Trent Dilfer.
The American Century Championship uses a modified Stableford scoring system which rewards points for eagles (six), birdies (three) and pars (one) and deducts points (two) for double bogeys or worse. Bogeys are worth zero points.
For more info on Romo's win, along with the results of DeMarcus Ware at the tournament, check out a full story on 5Pointsblue.com.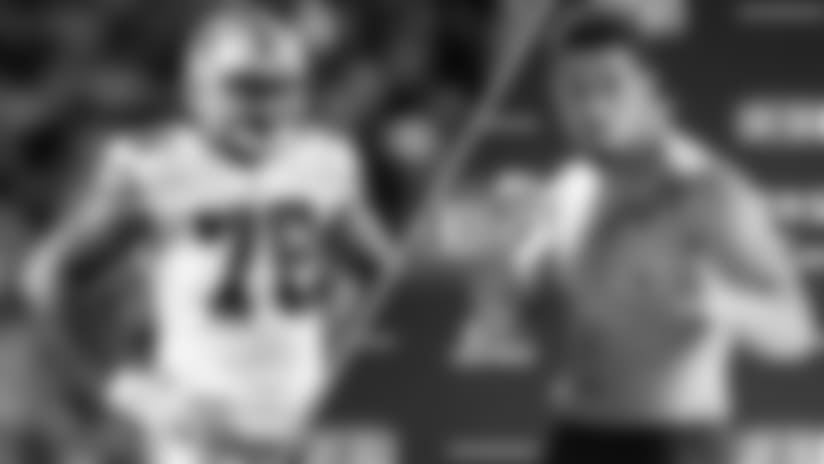 Greg Hardy Earns UFC Contract
Former Cowboys defensive end Greg Hardy has not played in the NFL since his one year in Dallas, but has found a new home in the UFC.
Hardy was signed to a developmental contract this past summer and is expected to fight again on Aug. 7 in Las Vegas at Dana White's Contender Series 16.
Hardy's record is officially 1-0 as a UFC fighter.
Hardy spent just one season for the Cowboys in 2015 and was filled with controversy, stemming from an NFL four-game suspension for personal conduct. Hardy was convicted of domestic violence in 2014 but the charges were dismissed when his accuser did not testify against him. Hardy played in 12 games in 2015 and recorded six sacks and an interception. However, he has not played in the NFL since that season.
Check out is full bio here.
Dennis Thurman Graduates 40 Years Later
Although he didn't finish college at USC because he was drafted by the Cowboys in 1978, Dennis Thurman never gave up on his goal.
At the age of 62, the former Cowboys cornerback recently graduated from UNLV, earning his bachelor's degree in Las Vegas.
Following the ceremony, Thurman flew to Virginia to surprise his 82-year-old mother and two daughters, who were both college graduates, who were all unaware that he had returned to school.
Thurman was an 11th-round pick in 1978 but not only made the team but eventually became a leader in the Cowboys secondary. The namesake of "Thurman's Thieves," he played eight years in Dallas and nine overall. He ranks fourth in Cowboys history with 36 interceptions and had seven more in the playoffs, including a franchise-record-tying three in a 1982 Divisional win over the Packers.