At some point, one team thought very highly of the player. And for that, it's worth taking a shot on that kind of talent.
That philosophy has been shared by many great coaches over the years including Tom Landry, Al Davis and even Bill Parcells.
Coaches and teams are always willing to give high draft choices a closer look just because of their history and with the hope that whatever the reasons were that slowed the progress from their first team, it can be corrected in time to resurrect their career.
The Cowboys are no different. In fact, since 1989, the team has acquired 25 players who were Top 10 picks by another team. Some of them panned out and had better success in Dallas, while others were at the end of their career and just played for one season, or a few games, or in a couple of cases, no games at al.
Amari Cooper is the 26th player who was originally drafted in the Top 10 but joined the Cowboys either through free agency or a trade since Jerry Jones bought the team in 1989.
We've ranked the previous 25 based off their production with the Cowboys.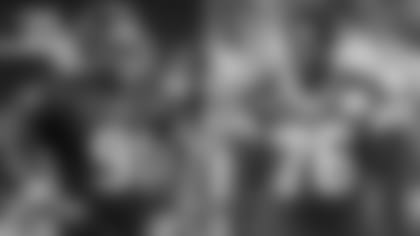 25. Amobi Okoye | 2007 - 10th overall, Texans
The Cowboys took a chance on him in 2014, hoping the pass-rushing tackle could overcome injuries and other medical issues. But Okoye never was able to get cleared to play and the Cowboys waived him before he ever played a game.