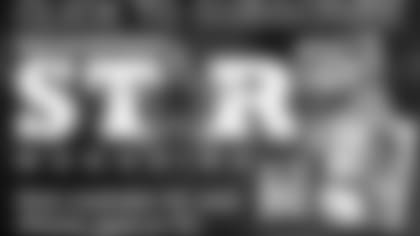 Although the NFL is growing in the United Kingdom, we felt that interaction between Cowboys fans here was very rare and that updates weren't frequent enough on our sports channels. We had to search around the web for any news.
So after Super Bowl XLVI we decided to set up a page on Facebook so that people in the UK could discuss all things Cowboys and fans could post news updates so that everyone else didn't have to spend time trawling around the internet. Conversations and links for where Cowboys news can be found are now being posted on a daily basis.
After we got this started we thought that we would give Twitter a try (@UKCowboysFans). Doing this also gave Cowboys fans who didn't use the NFLUK website or our Facebook page the chance to interact and keep up to date.
In the weeks that followed, we noticed that our numbers had begun to grow more than we ever expected. Not only were we being followed by fans in our own country, but our friends in America had also found us.
As things seemed to be going well, we thought we would tweet Cowboys players old and new to see if we could get a reply. What happened after that astounded us. We have had shout-outs from current players such as Dez Bryant, DeMarcus Ware, Brandon Carr, Barry Church and Dan Bailey, and former Cowboys greats like head coach Jimmy Johnson and Charles Haley.
This really helped spread the name of the UK Cowboys Fans, and much to our delight, some of the Dallas Cowboys Cheerleaders have started to follow.
We are now interacting with fellow fans around the world, and because of how great everyone has been both at home and in America, we now feel more a part of Cowboys Nation than ever before.
This has led to us considering a trip in the very near future. It couldn't get much better than to visit Dallas and see the greatest team in the NFL play. We'd also be able to meet many of our Cowboys friends that have been so great to us and to thank them in person.
We are excited about the future for UK Cowboys Fans and are looking to keep the strong friendship going with our friends in Cowboys Nation.
Come find us on Twitter and Facebook!