JAY: What made you want to audition for the Dallas Cowboys Rhythm & Blue Dancers?
WEST: I tried out for the Dallas Cowboys Rhythm & Blue Dancers because it has always been my dream to dance professionally. I had been actively pursuing this dream for 2-3 years, but I hadn't found the team that truly felt like the best fit. Right about the time I was considering giving up, I had a few friends who showed me the DCRB. I truly believe that the Universe is working for us because right when I started looking into it I knew that this team was something incredible. That fire and passion inside me was alive again, and without hesitation, I started prepping for the opportunity. Being the only coed hiphop dance team, I truly believe that Dallas Cowboys Rhythm & Blue Dancers are changing the face of the professional dance team world and I wanted nothing else but to be apart of it.
JAY: What was the audition process like?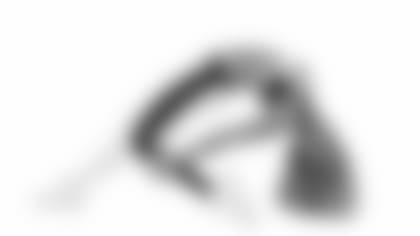 WEST: The audition process is pretty intense. The first couple rounds are without the vets. They flew someone in from LA to do the choreography. It was challenging and very stylistic, but I loved every 8-count. You then audition in front of a panel of judges in groups by answering a interview question or two and performing the routine with added freestyle. If you are fortunate enough to make it to the Finals, that's when the real fun begins! The vets join in on the groups, so the level of competition and energy is brought up a notch. But the real kicker is that fact that you are performing in front of Cowboys Nation at the Dallas Cowboys Draft Day party at The Star in Frisco. It was the most energizing experience. Hitting that stage and fighting for a spot on America's Hip Hop team while proving your worth to not only the judges panel but the Cowboys fans and your friends and family is unforgettable. Then they announce Training Camp candidates and the real work begins. It's a lot of learning. Every practice you bring your A game because you never know when our director, Jenny will bring in judges or an extra set of eyes to evaluate you. I wouldn't trade the experience and the learning opportunity for the world.
JAY: How did you find out that you had made the team?
WEST: Jenny got very creative with how she let us know we made the team. We were under the impression we were participating in a "Media Challenge." We weren't given very many details except for when and where to arrive and that we would be interviewed as if we were on a news broadcast. It was the second to last day of Training Camp and everyone thought there was at least one cut left to be made, so emotions were high. We all were told to wait in the media room at The Star. One by one we were being called and no one ever came back. Our imaginations were running wild. Even the veterans were freaking out. When it was finally my turn, I was so nervous: palms sweating, heart racing and the whole nine yards. And sure enough I was taking to the Cowboys newsroom where they had cameras set up and everything. Amber Garcia from Somos Cowboys was the one asking us the questions, even some things in Spanish. Mind you I don't know Spanish! At the end we were asked to read out loud from a teleprompter which announced we made the team! I was so shocked and excited. I couldn't get the words out. It was the best day! They videoed all of it, so every week fans can see the DCRB Dancer of Week reaction to when they found out they had made the team.
JAY: As a Dallas Cowboys Rhythm & Blue Dancer rookie, describe what it's like on the drive in to AT&T Stadium from the Star and how the excitement builds as you approach the stadium.
WEST: As a Dallas Cowboys Rhythm & Blue Dancer rookie, the drive in to AT&T Stadium from the Star is exhilarating. As a team we work very hard during practice, so when Game Day finally comes we are so ready to hit that stage. Everyone is energized and looking sharp in our DCRB uniform. We play music, get each other pumped up, laugh, and smile the whole way in. I don't think it will ever get old seeing the stadium in the distance as we get closer. That's always when the butterflies set in. Then as our bus enters the tunnel, game faces are on and I can't wait to jump right into the game day fun.
JAY: What was it like to perform on the field at AT&T Stadium in the Back to Football halftime show?
WEST: Dancing on the field at AT&T Stadium in the Back to Football halftime show was a performance experience of a lifetime. I was surrounded by all sorts of dancing professionals that I would have never dreamed I'd be dancing with. The audience was probably one of the biggest I have danced in front of. Jenny and DCRB worked very hard to make that show something special, and with the Kinjaz, Supercrew and World of Dance's help we were able to create something spectacular. It's not only a huge milestone for me but also a huge milestone for DCRB and I am so thankful to be able to say I was a part of it.
JAY: From a Dallas Cowboys Rhythm & Blue dancer's perspective, describe the freestyle portion on the Miller Lite Landing.
WEST: The freestyle portion on the Miller Lite Landing is one of my favorite parts of game day. You have the DCRB Drumline behind you, the anticipation of kick-off, all of the Dallas Cowboys fans getting excited about the game and you get to show a some of your personal style. We all made the team for different reasons and all have very different backgrounds, so it's fun to see what each teammate will pull out. Almost every time someone surprises me with a new trick or move. My favorite thing to do is get the crowd involved. I love to hear those "in the moment" cheers!
JAY: What are you most looking forward to in the remainder of the season?
WEST: I am most looking forward to growing as a dancer and as a team. We set the bar pretty high coming in on game day. I can only imagine where we can take our performance factor as we continue through the season as a team. I am challenged everyday by my teammates and my director and the DCRB legacy to bring my best. Sometimes it is tough. Sometimes it is hard work. But when we come out on the other side of a performance proud and confident in what we left on that stage representing the Dallas Cowboys organization's tradition of excellence, it is the best feeling in the world! Go Cowboys, yall!
Fans can follow the Dallas Cowboys Rhythm and Blue Dancers on Twitter and Instagram @DCRhythmBlue