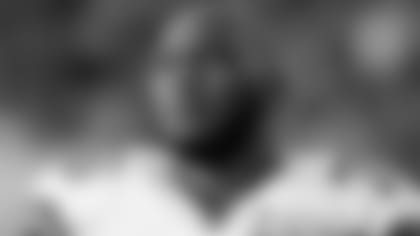 The most important part of each season may be the daily practice grind in July and August when a team is truly built. As a countdown to this year's training camp, we celebrate the 53rd year of Cowboys football by constructing the team's all-time 53-man roster, picking one player from each season.
Not so much the 53 best players in club history, DallasCowboys.com has constructed the ultimate team, filling out the depth chart and making room for contributors at every position, including special teams, while at the same time looking ahead to how this year's 53-man roster might shake out.
The series continues today with 2004 and Flozell Adams, a reserve offensive tackle for The Ultimate 53.
Name: Flozell Adams 
Position: Offensive Tackle 
College: Michigan State 
Height/Weight: 6-7/340 
Cowboys Tenure: 1998-2009
Why Him? While often underappreciated during his career and vilified for his occasional penchant for incurring false start penalties, Adams in retrospect had an outstanding run as the Cowboys' left tackle, the most important and difficult position on the line. The huge blocker came into his own when Bill Parcells took over as head coach and made it his first priority to re-sign Adams. For the next half-decade he was the Cowboys' most consistent blocker, equally dominant in the running game as he was in pass protection, where he routinely shut out the very best rushers in the game. His five Pro Bowls are only surpassed by three linemen in team history.
The Role: While Adams is certainly deserving of a place on The Ultimate 53, Hall of Famer Rayfield Wright and three-time All-Pro Erik Williams have the starting tackle jobs nailed down. Where Adams comes in is as a reserve offensive tackle, which can be an important job given the physical demands of the position. And because of his versatility – Adams started at guard as a rookie – he might be worth activating on game day, when he could serve as a backup for as many as four positions.
Back To The Future: The Cowboys' most recent free agent signing was probably their most unheralded, but because of the importance of depth on the O-line, might have been one of their shrewdest moves of the offseason. Pat McQuistan, brought back after two years away, is not meant to start, and may not even beat out Jermey Parnell to be the club's primary backup tackle, but he has position flexibility that could come in handy. He's played both tackle and guard in his career, and frequently lined up as an extra blocking tight end for New Orleans last year.