And it's all come down to this. Some might say the fourth and final preseason game means nothing at all. And to the majority of the key players on this team, that would probably be the case.
However, to fill out the 53-man roster and the practice squad, Thursday's game in Houston will matter quite a bit, especially to these bubble players fighting for some of the final spots.
Do the Cowboys keep three quarterbacks? If not, which guy joins Dak Prescott?
What about six receivers? Could it be seven?
And then there's tight ends … what does this team do with Rico Gathers?
In many cases, it's all come down to just a couple of guys at each position.
Now this isn't an exact science. It's not always man-for-man, and we all know that the Cowboys will probably hit the waiver wire come Saturday night and grab some players off the street.
Still, let's have some fun and break down the Top 10 Head-to-Head battles among these bubble players.
Let's start with the easiest one. This is a battle of draft picks but it has seemingly been decided a few weeks back.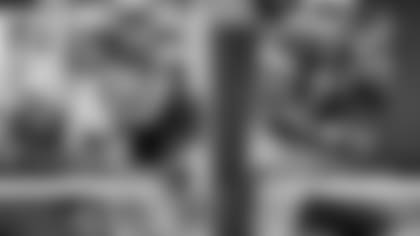 Which fourth-round pick are you keeping? This one really isn't that close at all, considering that Armstrong has actually out-played Tapper throughout camp and the preseason. The only thing changing for Armstrong, will be switching from the No. 74 jersey.