(Editor's Note: In anticipation of the 2018 season, Bryan Broaddus has once again taken a break from scouting the Cowboys in order to scout the opposition. Over the next several weeks, he will take a position-by-position look through the 2018 schedule, analyzing the top five players at each spot for a better understanding of what the Cowboys are up against. The series continues this week breaking down the safeties.)
FRISCO, Texas – Obviously, if we're doing a preview of the top safeties on the Cowboys' schedule, we'd be getting to this guy eventually.
Rarely has someone who doesn't play here been linked to the Cowboys as much as Earl Thomas these past six months. That's what happens when you chase an opposing coach into his locker room and tell him "come get me" in front of the media.
From the time the Seahawks' disappointing season came to an end, trade rumors have swirled around Thomas -- who has been a cornerstone of Seattle's dominant run during this past decade. It reached a fever pitch during the NFL draft, with plenty of speculation that the Seahawks might ship their All-Pro safety to Dallas in exchange for a draft pick.
That weekend came and went with no news, and now the 2018 season is approaching. Despite the speculation, it certainly looks like Thomas will be the Cowboys' opposition when they head to CenturyLink Field on Sept. 23.
If history is any indicator, he'll present a steep challenge.
NFL Draft:Selected in the first round, 14th overall, by Seattle in 2010
Plays as a true free safety. Emotional player. You can tell that he loves to compete.
One of the better reacting players in the league. He is not shy about attacking the play.
Has a feel for how to take the correct angle to the ball. Knows where he needs to fit.
Can really cover some ground when he's on the move. Plays with quick feet. Outstanding from the middle of the field.
Will deliver a blow but will also take a blow. Physical tackler. Tries to blow up the ball carrier.
Overall plays well in coverage. Drives on the receiver and manages to play around him in order to avoid the interference calls.
Will bait quarterbacks into thinking they have an open window to deliver the ball and he will close to knock it away or secure the interception.
Has to be careful not to be too aggressive in coverage. Was beaten on a deep ball last year against the Houston Texans where he allowed the receiver to run past him and he was not able to catch up.
Outstanding football intelligence. Not going to fool him with scheme. You have to physically beat him in order to make a play on him. Is not going to beat himself with a mental mistake.
Not afraid to deliver a blow after the whistle has blown. Is always letting the ball carrier he's around.
Still playing at a very high level. Doesn't appear that his game has tailed off one bit.
2018 Outlook: Thomas is one of the most intriguing puzzle pieces of this NFL offseason. The All-Pro has avoided the Seattle's offseason program this spring, citing his desire for a new contract. Seahawks coach Pete Carroll said this week he expects Thomas at next week's mandatory minicamp, so it will be interesting to see if he shows. The Seahawks have lost several key pieces of that defense, such as Richard Sherman and Michael Bennett. But if Thomas is present and playing, he'll make a world of difference. If his holdout continues into training camp and the preseason, it's worth wondering how the Seahawks might rectify the situation.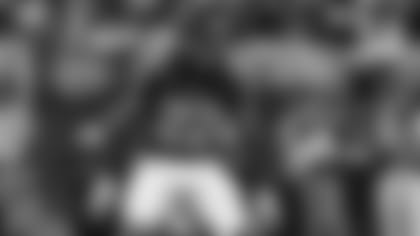 NFL Draft:Selected in the first round, 17th overall, by Atlanta in 2016
Neal reacts so well to the ball. Flows easily.
Physical finisher. When he's coming downhill, he can take his man out. Ball carrier stops in his tracks.
Wrap-up tackler. Outstanding technique.
Not afraid to jump routes. When he sees an opportunity to make a play, he will do it. I would not call him a gambler because he understands what he is doing.
Plays with balance when taking on blockers. Will extend his hands to control, then work to the ball.
Has the size to hang in there when he has to cover tight ends down the field. Jason Witten tried to push on him and he didn't give much ground.
Did a really nice job carrying Witten in the red zone. Witten had a hard time getting space.
Has a feel for how to position himself in order to make plays. Instinctive player.
Doesn't have the foot quickness of other safeties like Kevin Byard or Malik Hooker. Does take him a little time to get going to cover some ground.
Poised in the way he goes about his job. Consistent player down after down. Doesn't make mistakes that costs his squad big plays.
Has the physical traits when he plays in the box to affect the running game. Plays as if he's an extra linebacker.
2018 Outlook: Neal has helped solidify the Falcons' defense from the minute he was drafting, starting 30 regular season games and five playoff games during his two seasons in the league. He might not have the ballhawk track record of other top safeties, but he has racked up moere than 200 tackles in just two seasons. Atlanta is known for its offense, but the addition of Neal alongside Deion Jones, Desmond Trufant and Vic Beasley will make the Falcons' defense a tough task when the Cowboys travel to Mercedes-Benz Stadium in November.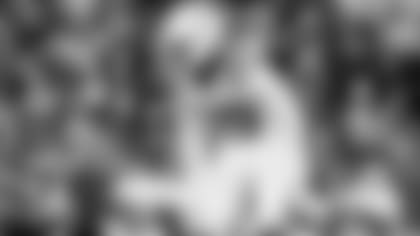 NFL Draft:Selected in the first round, 15th overall, by Indianapolis in 2017
Physically, he is a great looking player. Has ideal size and movement skills for a safety.
Smooth back pedal and transition when asked to play in coverage.
He is a balanced player. Don't see him struggling to react or redirect.
For a young player he is quick to diagnose and react to the play. Doesn't take false steps.
Can close some ground when he has to cover for his teammates. Speed is outstanding.
Knows how to play the ball down the field. Receivers have a hard time running past him.
Understands how to locate the ball. Gets his eyes around quickly. His length helps him knock the ball away when in his area.
Quick reactions, especially as a red zone defender. When the play breaks down he has the lateral agility to recover. Plays with awareness.
Has to be careful when tackling. His aggressiveness will get him in trouble and will over run the play.
Was a block down tackler at Ohio State and that has carried over to the pros. Tends to throw his body at the ball carrier. Like to see him wrap up better to bring his man down.
Nice ball skills. Puts himself in positions to make plays. Good reactions to tipped balls. Had three interceptions and four pass backups in seven games. Can finish in this area.
Is coming off a torn ACL that he suffered last October. There were questions why he dropped during the draft and many believed it was due to his injury history. Should be fully recovered for the start of the 2018 season.
2018 Outlook: It's all going to hinge on the health of Andrew Luck, but the Colts have definitely accumulated some promising young talent in the past two years. The addition of Quenton Nelson on the offensive line is going to garner most of the attention this year, but Hooker's return from injury essentially functions as another first-round addition. If he can continue with the progress he was making last year, he should go a long way toward turning the Colts' defense around. With so many NFC East players on this list, the Cowboys should be happy they only have to see Hooker once every four years.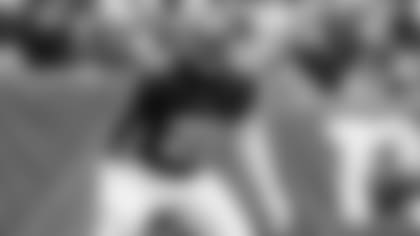 NFL Draft:Selected in the first round, 15th overall, by Indianapolis in 2017
The first thing you notice about Collins is his physicality. He is a wrap-up tackler. Attacks the line of scrimmage. Punishing. Plays like an extra linebacker when down in the box. Can fill and finish.
Will generally carry the tight end in coverage.
He can bring pressure when he comes on the blitz. Will overpower blockers to get to the quarterback.
Plays with range. Can cover some ground when on the move. He is able to plant and drive when he sees the play.
He is not a stiff moving player. He has body control and balance in the way that he moves. Has the hips and change of direction in order to stay with his man. Hard guy to shake in route.
Outstanding support player. There is consistency in the way he goes about his job. Not going to make mistakes with bad angles or poor tackling.
Durable and tough. Smart player. Not a liability to his teammates.
Poised play maker. Can create turnovers with tackles and positioning on routes.
Shows ball skills not only to catch but knock the ball away.
Have to be aware of him as a blitzer. Can defeat blockers on the move. Is the type of player that can disguise his blitz and then at the last minute cause damage in the pocket.
Best defensive weapon the Giants have.
2018 Outlook: During a Giants season that ran completely off the rails, Collins was one of the only constants in 2017. He played in 15 games, finishing with 99 tackles, two interceptions and six pass breakups. He didn't earn Pro Bowl status, but he was one of just a few bright spots on an abysmal team. The Giants spent big-time draft capital to improve their offense this year, selecting Saquon Barkley and Will Hernandez to help make Eli Manning's life easier. If the offense can find some semblance of balance, the defense should be just fine. Olivier Vernon and Damon Harrison will be back on the defensive line, and Collins will once again be paired with the likes of Janoris Jenkins to make life difficult on the Cowboys' passing attack.
College:Middle Tennessee State
NFL Draft:Selected in the third round, 64th overall, by Tennessee in 2016
This is a highly competitive player. Plays with tremendous physical and mental toughness. Football intelligence is off the charts.
Has a feel for how to play around the line of scrimmage. He is able to avoid blocks and get in on plays. Arrives at the ball. Physical tackler.
Plays with his eyes. Correct angles to the ball. Is able to wrap up the ball carrier in space.
Fluid moving player. Doesn't take much for him to react. Can cover quite a bit of ground. Doesn't labor running to the ball. Smooth, relaxed pedal.
Will walk down in the slot for coverage. Closes quickly in off coverage. Plays well in transition.
Plays with ball skills. When the ball gets in his hands, he can finish the play. Creates turnovers.
Reactionary player. Not often fooled or out of position.
Shows body control and balance. Lower body flexibility. No stiffness to his game.
Explosive player. His ability to strike is outstanding. Can bring his man down on the spot.
Just as good of a player in zone as he is in man. Eyes and reactions help him here.
Instinctive player. Plays with poise. Doesn't get rattled. Is a playmaker in every sense of the word.
2018 Outlook: We've written a lot about underrated players in this series, but Byard might fit that billing more than anyone else. The Philadelphia native was named a first-team All-Pro and a Pro Bowler in 2017, but he's far from a household name to this point in his career. He's going to have a chance to change that. The Titans made the playoffs last year, and nothing raises a team from obscurity to notoriety like winning games – just ask the Seattle Seahawks. Byard's eight interceptions led the NFL last season. If he can even come close to managing that again, he'll have all the recognition he wants.
Defensive Ends​
Tight Ends