Straight from the campgrounds in Oxnard, don't miss any developments surrounding the Cowboys' preseason and training camp position battles.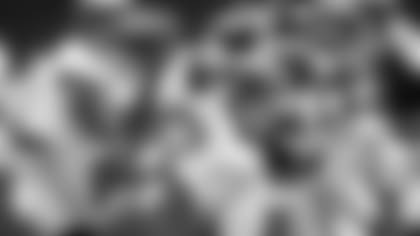 OXNARD, CA – This offseason has seen a changing of the guard in the running back room. Ezekiel Elliott out, with Tony Pollard stepping into an exclusive role for 2023. A situation that paves a way for the question, who comes next?
Dallas has a group of young tailbacks behind Pollard that are fighting for the final spots on the roster. A unit with two returners in Rico Dowdle and Malik Davis, followed by two new challengers with Deuce Vaughn and Ronald Jones.
As of Monday, it appears the two returners have the early edge as Dallas released their unofficial depth chart prior to the preseason matchup with the Jaguars this Saturday. Dowdle was listed as the number two, while Davis sat third on the list. This was a rotation apparent in Monday's practice as Pollard took the day off and Dowdle shared most of the first-team reps with Davis.
It's not easy making decisions around the running back position based off training camp alone. Backs can't truly accelerate or break through tackles. Instead, they're bouncing off a crowded group of blockers and only being tagged with a 'two-hand touch' by a tackler. But both Dowdle and Davis have shown impressive vision and cutting ability when working out of the backfield.
Vaughn also saw a heavier workload on Monday due to Ronald Jones missing some time with a recent groin injury. Jones isn't expected to miss much time, but it's another shot for the sixth-round pick to make a splash. Additionally, Vaughn has spent time after practice in Oxnard taking reps as a punt returner, possibly in preparation for Saturday's matchup with Jacksonville.
Most of the decisions around the second running back position will last deep into the preseason. But for now, it appears to be a heavy competition between Dowdle and Davis. A competition that could ramp up as soon as Saturday.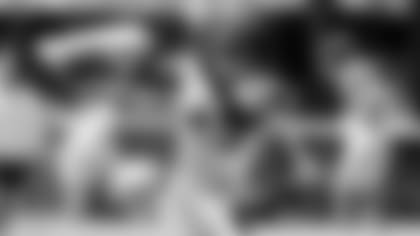 OXNARD, Calif. – In a practice session full of team drills, it may be hard for undrafted free agents to stick out from the pack. Saturday's practice was just the type as it featured heavy 11-on-11 reps with plenty of rotation between veterans and young playmakers. That makes the performance from tight ends Peyton Hendershot and John Stephens even more impressive.
Hendershot is used to the Oxnard spotlight. After an impressive showing in Training Camp last year, he landed a spot on the 53-man roster throughout the season as an undrafted rookie. Stephens is aiming to do the same during his debut camp this season.
Saturday provided the pairing opportunities to shine as Mike McCarthy implemented multiple team periods full of West Coast concepts that usually benefit tight end usage.
Stephens, who the tight end room calls "stretch", started his 7-on-7 session by making the play of the day on a jump ball in the endzone. The rookie tight end used every inch of his 6-foot-6 frame to highpoint over DeMarvion Overshown for the snag. Later in the day, he worked free from Markquese Bell over the middle for a wide-open catch and run, where he was nearly 30-yards down field before first contact.
Hendershot's impressive day also began in the 7-on-7 portion of practice when he created separation on Jayron Kearse over the middle for a touchdown grab. He then rotated in with the starters during the two-minute drill and redzone period. Hendershot continued by making a few first down grabs in traffic against Leighton Vander Esch once, and Damone Clark on another occasion. Besting the starting linebacker duo in team drills.
Prior to a crucial year for a young tight end group, these two continue to up their game. Battling for what could be just one or two spots open at the position behind Jake Ferguson and second-round pick Luke Schoonmaker.
Should Hendershot and Stephens continue to impress like they did Saturday, the offensive staff will have some tough decisions to make.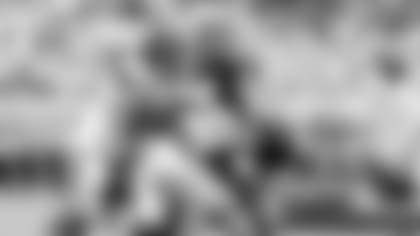 OXNARD, CA – Mike McCarthy didn't waste too much time in Tuesday morning's press conference before mentioning the offensive line depth. One day through padded practices, it was apparent that the young group up front was rotating through reps. A trend that continued through Tuesday's practice as well.
"Obviously we have some moving parts," McCarthy said. "We're not full there. So, I do like the flexibility of some of the young guys that are playing. There will be some more opportunity for the young guys in the team period. To me, that's a big part of why we're here. We've got to find out about these guys."
Tyron Smith took a well-deserved veteran's half-day by only working in individual drills before turning over the team reps to the second-string tackles. Terence Steele also took some time off allowing for a completely different look up front.
Outside of pass rushers named Micah Parsons, the offensive front did a solid job of protecting Dak Prescott. However, they did struggle to pave the way for any success on the ground. Multiple time throughout practice, tailbacks struggled to slip into a hole before getting touched near or behind the line of scrimmage.
Chuma Edoga filled in at the left tackle spot for Smith after spending much of the first days of camp inside at guard. When put on an island, Edoga struggled to keep pace against the quicker edge rushers like Parsons and Dante Fowler Jr., who each notched pressures against the tackle.
One positive was T.J. Bass, who continued to rotate with Josh Ball and others at the right guard spot. Bass was signed an undrafted free agent in April, was an All-Pac 12 lineman at Oregon before becoming one of the priority signings for the Cowboys front office. He's quietly been building on a great rookie mini-camp and OTAs, now earning more looks in the lineman rotations.
Former draft picks Matt Waletzko and Asim Richards each worked into play. Waletzko at right tackle with the first team in replacement of Steele while Richards saw guard snaps with the second team line.
Overall, it was a productive day for the offensive line who relished the opportunity to alternate some youth into the situation while some of the starters rested for the long week ahead.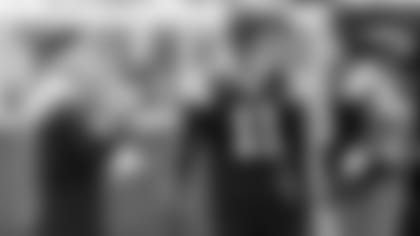 July 31st – The physicality is back. Pads are on and the hitting can commence, which allows for several position groups to benefit in practice. Usually, it's the trenches that profit the most from adding pads into practices, but the offensive and defensive lines weren't the only benefactors on Monday. Instead, the linebackers began the long week of camp with a showing that could provide clarity in their overall outlook.
There is a valid argument that the linebacker position lacks the same depth that other defensive positions have behind Leighton Vander Esch and Damone Clark. These two have been extremely active throughout training camp so far and are a current cut above the rest of the group.
Vander Esch continues to call the plays defensively and is savvy in his reads out of the backfield. Quickly closing on gaps and being in the right place at the right time. Additionally, this season he's found an entirely new element to his game, the pass rush. He's been seen rushing off the edge after either standing up or having a hand in the ground. Something he's never been asked to do during his career.
Clark has continued to grow into a defense after a full NFL offseason. He missed last summer with a neck injury that kept him out until the second half of his rookie season, but he's making up for lost time this year. Clark looks bigger and leaner while showing confidence making smart reads and taking the right first step consistantly.
Outside of the two starters, the rotation may look thin when looking at true linebackers. Devin Harper and Jabril Cox have each stepped into the rotation, but where defensive coordinator Dan Quinn has really added to the depth is through the safety position.
Every few snaps either Markquese Bell or Jayron Kearse will step into the box. When Vander Esch is at the line of scrimmage, Clark will occasionally line up next to Malik Hooker. Just providing another example of how Quinn has masterminded his way around a potential weak spot on defense.
With Vander Esch and Clark leading the way, then add some help from the safety position, the linebacker depth may be alright after all.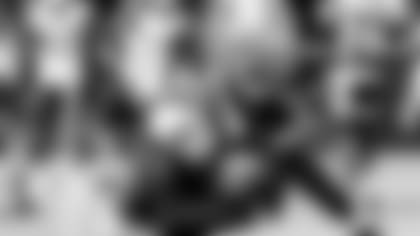 July 29th – It's nearly a certainty every season, injuries are just a part of training camp. Practice one for the Cowboys saw a pair of secondary players go down as both Donovan Wilson and Isreal Mukuamu exited with injuries. Mike McCarthy mentioned on Thursday morning that both should miss multiple weeks of practice time, opening the door for the safety depth to shine. Enter Markquese Bell.
Dallas enters the season with a talented group at safety with Jayron Kearse, Malik Hooker, and Donovan Wilson leading the way. With all the ability at the position, it has been tough for Bell to break through for a significant number of snaps.
Bell, who was signed as an undrafted free agent in 2022, replaced the injured Wilson following his injury and again during Thursday's practice. After appearing in just five games last season with only a solo tackle to his stats, this may be the best look Bell receives to break into the safety rotation.
He showed some versatility by covering in the slot and by stepping up to make multiple (would-be) stops against the run on Thursday. There were times in practice where Dallas would shift from a two-safety formation to a three-safety look, and Bell was in constant rotation with both.
Additionally, he played down in the box and over the top for a couple snaps during team drills. Showing that should he need to fill Wilson's role for longer than anticipated, he could do so.
This is just the beginning for Bell's window of opportunity with the first team defense as he should continue to see extra reps all the way through the preseason. Hopefully for the young safety, it'll extend beyond that too.
------------------------------------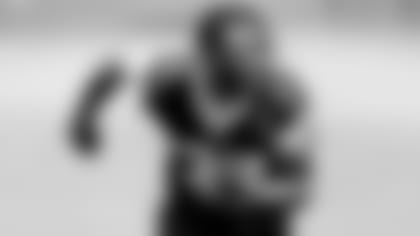 July 27th – Last season, the Dallas defense entered training camp with the expectations of being one of the top defenses in the NFL. There was just one glaring hole on that side of the ball, cornerback.
Those questions began to see a possible answer in the early practices as then-rookie Daron Bland started to emerge. Last July, as a part of the "Battlegrounds" series, I wrote this about Bland's early success:
"After Wednesday's practice, Jourdan Lewis mentioned that DaRon Bland may be the most impactful rookie on the defense. He's shown that as the most consistent of the young corners. He's played both as the nickel and as the outside cornerback and had similar success in both during the team periods."
All can be said so far for rookie cornerback Eric Scott Jr. Both players were day-three selections from reputable mid-major programs, Scott from Southern Miss, Bland from Fresno State. And both caught the eye of defensive coordinator Dan Quinn as well as special teams coordinator John Fassel with a fantastic offseason and notable athletic traits.
For Bland last season, his early practices included multiple pass breakups and a few interceptions in the closing practices of camp. However, it took Eric Scott Jr. just two defensive snaps to make his first interception of training camp.
It was a play with solid coverage on a rub route from Simi Fehoko, but even better closing skill after Fehoko dropped the pass from Dak Prescott. Scott then followed that up with a pass breakup against David Durden and another solid coverage play on Jalen Brooks.
Following the recent signing of Trevon Diggs and the addition of Stephon Gilmore this summer, the importance of showcasing skills early could be imperative to making the 53-man roster and earning a spot in the cornerback rotation. Either way, it appears Eric Scott Jr. is off to a great start.