Each week, Lindsay Draper goes Behind the Enemy Lines to discuss what's happening with this Sunday's opponent. This time, she caught up with Colts reporter/host Caroline Cann (@NCarolineCann) to answer some pressing questions about the Colts, who have responded from a 1-5 start this year to now 7-6 and fighting for a playoff spot.
@NCarolineCann on Twitter
Reporter/Host for the Indianapolis Colts
1.) The Colts have struggled to score early in their last two games against good defenses. How do they plan to change that against a 4th ranked Cowboys Defense?
For whatever reason, the Colts offense certainly struggled for five quarters of football and weren't able to put any points on the board. But, then a big-time play headlined by two of the Colts biggest leaders seemed to bring the offense back to life. We've seen this a few times this season, but we've also seen things start pretty quick as well. I think the biggest difference for the Colts in terms of offensive firepower is how quickly they can establish their run game. During the Colts' five-game win streak the run game was really rolling, so I know this will be a big point of emphasis against the Cowboys. The Colts also have former Cowboys' linebackers coach Matt Eberflus as their defensive coordinator, so hopefully he remembers a few of their tendencies! Wishful thinking!
2.) The Cowboys and Colts are both seeing amazing seasons from rookie linebackers this year. How has Darius Leonard's performance compared to the expectations when he was drafted?
A few people called Darius Leonard the worst pick of the draft! So, for some he has blown those expectations out of the water! Although, for Leonard himself, he's played exactly like he thought he would. He made the bold claim back in training camp that he wanted to have a "Defensive Rookie of the Year" type of year and he's certainly making a good case to see that become a reality. He's leading not just all NFL rookies, but the entire NFL in tackles — and that's with him missing a game earlier this season due to injury. He's also been a force as a pass rusher (seven sacks; second among all rookies) and is leading all rookies and is among league leaders in forced fumbles. Leonard has become an emotional leader for this team and his infectious personality is only amplified because of the impressive year he's having. He's a lot of fun to watch.
3.) The Cowboys and Colts have both had some inconsistent QB play. How has Andrew Luck developed throughout the season?
I certainly wouldn't call Luck's play inconsistent. It's fair to say he and the offense had an off day a couple weeks back in Jacksonville and his turnovers have come on some big-time, gutsy play calls, but outside of those two arguments, Andrew Luck has drawn attention as a prime candidate for the NFL's Comeback Player of the Year award, and, at times, the NFL's MVP. He's currently second in the NFL for total touchdown passes, he's on pace for a career-high completion percentage and strung together eight consecutive games with three or more touchdown passes. The offense also averages more than 26 points per game and that doesn't happen with inconsistent quarterback play. His most noticeable growth this season has been physically. Frank Reich said a few weeks ago that Andrew Luck was stronger now than when the season began and that shows in his durability. Luck said before the season he would not skip a step in his process to have his best year and we've certainly see that play out over the last few months.
4.) How could the Cowboys defense handle T.Y. Hilton?
You can't!! He's The Ghost! But in all seriousness, T.Y. Hilton is the No. 1 receiver for this Colts team but he is certainly not the only option for Andrew Luck in big moments. The beauty of the Colts' offense is the number of options Andrew Luck has at the line of scrimmage and all the different roles each pass catcher plays in the play design. What does this mean in terms of stopping Hilton? Well, it means you probably shouldn't pay too much attention to Hilton on a particular play because he may just be playing the decoy. Just before halftime in Houston on a 2nd-and-11 play in the red zone, Hilton and Eric Ebron were lined up to the left of Luck. Hilton pulled most of the attention on a little slant route to the end zone but shadowing just behind him was Eric Ebron on an out route. Thanks for the attention Hilton demanded (because of his four receptions and 94 yards at this point in the game) Ebron was able to catch his 12th touchdown pass this season and the Colts to go up 14-7. Hilton, however, did put up 199 yards on nine receptions in this game, so good luck on gauging the amount of attention The Ghost should warrant!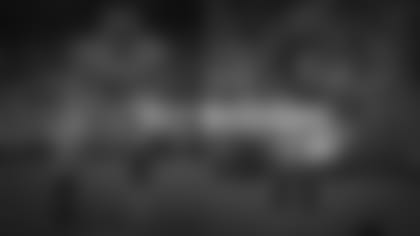 Here's a look at the two matchups I have my eye on in this cross-conference trip to Indianapolis.
Dallas Cowboys CB Byron Jones vs. Indianapolis Colts WR T.Y. Hilton
Nobody has benefited more from the return of Andrew Luck than T.Y. Hilton. With Luck's accuracy and Hilton's explosive quickness, they form one of the most dynamic quarterback/receiver combinations in the league.
Hilton has always been a vital part of the game plan. Their scheme is built around ways for him to get open and then get the ball in his hands. Hilton puts a ton of pressure on the secondary just from an alignment standpoint. He forces defenders to play tight to the formation, which gives him more space to operate. It also forces defender to tail him through traffic, making them more likely to be hindered by the other players on the field. Hilton is one of the best tight space receivers I have ever scouted. He doesn't need much room to operate near the sideline or end zone. I have seen corners get right on top of him and somehow Luck finds that window to complete the pass as Hilton quickly gets both feet down.
I would expect the game plan for Byron Jones is to be physical with Hilton as much as the officials will allow -- especially in those tight spaces. Jones is going to need to knock Hilton around some in this matchup. Beat him up physically to take some steam out of him. Where Jones is going to also need to be at his best is when they use Hilton on double-moves and vertical routes when they take those shots down the field. Hilton has the ability to wear you out underneath, then hit you down the field. Jones has to play with his eyes and trust his technique when he gets put in those situations.
Dallas Cowboys OT La'el Collins vs. Indianapolis Colts DE Jabaal Sheard
If you were to trace Matt Eberflus' influences during his career in the NFL it would lead you to Rob Ryan and Rod Marinelli. Ryan used a three-man line with multiple blitz packages and played man coverage behind it. Marinelli's scheme is primarily a four-man line with a mix of man and zone coverages, which work to limit the big play. Ryan tried to create chaos for the offense, but the danger was that it also created confusion for his own guys.
Of those two approaches, Eberflus has brought the Marinelli style of defense to the Colts. To run Marinelli's scheme, you need pass rushers and the Colts have a nice one in Jabaal Sheard. Sheard primarily lines up on the defensive left side, so he will see La'el Collins the majority of the snaps.
Sheard has some DeMarcus Lawrence to him in the way he plays on the move. He is one of those pass rushers that rarely stops, even with an initial punch from the blocker. Like Lawrence, Eberflus uses Sheard in the twist game. He has a feel for how to beat blockers with sneaky moves, then finish with power.
Where Collins needs to be careful is not to allow Sheard to work to his shoulder because he is capable of pushing right past him. Collins is going to need to take him square and work to hold him in place. Where Collins does get in trouble is when he is exposed on the edge and he leans to try and stop the rusher's charge. This is when we've seen those holding calls develop.
Collins will also need to prepare for Sheard lining up exceptionally wide and just attempting to run past him. This is a technique that he will use several snaps a game.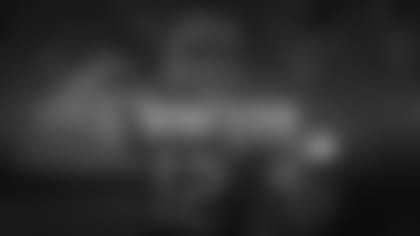 It's been a while since we've had to preview a Colts team. Fittingly enough, the last time we did it, the Cowboys were also in position to clinch the NFC East.
Here's an idea of what to look for with this Indianapolis Colts team, which – much like the Cowboys – started slow and is now in the thick of the playoff race.
It wasn't long ago that the question of whether Andrew Luck would ever play again was raised around the NFL. A major shoulder injury left his career very much in doubt and there appeared to be no simple solution to the problem. But here we sit today, Luck is back on the field with a new coach and playoff aspirations.
What's the different between this version of Andrew Luck and the one we've seen from previous seasons? Colts general manager Chris Ballard has done a much better job of protecting his franchise quarterback. Luck is no longer the worst-protected signal-caller in the league, because Ballard has surrounded him with quality offensive linemen like rookies Quenton Nelson and Braden Smith.
Ballard has also added skill players Eric Ebron and Nyheim Hines to go along with T.Y. Hilton and Ryan Grant, who started his career in Washington. Luck has adapted well to Colts coach Frank Reich, who last season was the offensive coordinator for the Super Bowl-winning Philadelphia Eagles. Reich has taken Luck and these new pieces, forming them into a patient offensive attack.
It's systematic the way the Colts now move the ball with Luck. I am not saying that Reich doesn't have Luck taking shots down the field, but this offense does a nice job of taking exactly what the defense gives them. The line has kept Luck upright due in large part to his willingness to play this way. It is extremely frustrating to play the Indianapolis Colts this way, but for Andrew Luck it's the best way.
Weapon: LB Darius Leonard
If you happened to listen to The Draft Show on DallasCowboys.com during the 2018 NFL Draft, Darius Leonard was a name you heard us talk about with some regularity. Leonard was one of my favorite linebackers in the draft this past year. Despite being from tiny South Carolina State, he showed up big-time during the season -- but where he really caught the attention of the nation was his work at the Senior Bowl.
The area of Leonard's game that first struck me was how quickly he was able to read plays. He is one of those guys that when he saw it, he was gone. This is a trait that he has been able to carry it over to his game in the NFL. He can cover some ground when he runs, and if he is left unblocked he can finish. For a tall, rangy-built player, he can really change directions. Like Leighton Vander Esch and Jaylon Smith, he gets sideline-to-sideline in hurry. The more that Leonard gets to run, the better he plays.
Physically, he looks bigger than he did in college. Watching him play, he doesn't stay blocked long. As a rookie, you would think that he would struggle to play with his hands but that's not an issue at all. When these Cowboys offensive linemen engage, they have to be ready for how good he is with his hands and his pop he has in them.
Leonard has a tremendous shot, along with Vander Esch and Derwin James, for NFL Defensive Rookie of the Year honors. I had a good feeling about this player and it's not surprising he is proving me right.
Under the Radar: RB Nyheim Hines
Nyheim Hines was one of the more impressive running backs I studied in the 2018 NFL Draft. He doesn't have ideal height at only 5-9, but he's extremely thick. His compact build makes him difficult to get a clean shot on him.
Frank Reich has not used him as an every down player, but I thought there was a chance that you could. Reich uses him in certain down and distance situations. He is one of those types of players that you will see all over the formation trying to create mismatches for the defense. His best trait is his burst. He is at top speed in a hurry. This is where defenders have to be careful when dealing with him. Just when you feel like you have a good angle on him, he is by you.
He is a slasher with the ball in his hands. Hines has shown the ability to get in and out of the hole in a hurry due to this running style. He has some wiggle to his game in the open field, so these Cowboys defenders had better ready to break down and be ready to get him to the ground. You have to wrap this guy up.
In college he showed vision to change direction quickly. That speed and quickness allow him to finish runs in the open field. His lack of height also helps balance as a runner. He will use the spin move to free himself in space.
This skillset makes Hines a weapon as a pass receiver. There are snaps where they line him up wide and throw him the ball. He can be a tough cover coming out of the backfield for a linebacker, as his speed and ability to receive the ball makes him a problem.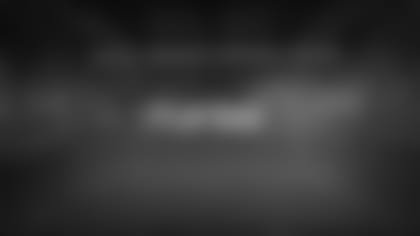 While the Cowboys and Colts don't meet often, this certainly isn't the first time Dallas has a chance to clinch the NFC East and the Colts are standing in the way. In 2014, Dallas needed a win over Indy to wrap up the division, and smashed the playoff-bound Colts, 42-7 at AT&T Stadium. While a lopsided victory isn't expected, especially with the Colts entering the week as slight favorites, this is also an Indianapolis team that is seeking a postseason spot. Similar to the Cowboys, the Colts have turned around their season after beginning the year 1-5. But lately, thanks to Andrew Luck and a high-powered offense, the Colts have won six of seven games and are no strangers to ending a streak. Don't think the Cowboys' five-game streak has the Colts worried considering they went to Houston last week and ended Houston's nine-game winning streak. Luck ranks second in the NFL this year with 34 TD passes and is fifth in passing yards with 3,759.
Like most AFC teams, the Colts only show up on the Cowboys' schedule every four years, and it has been eight seasons since Dallas visited Indy. For some context, both Dez Bryant and Sean Lee were rookies, playing against a Peyton Manning-led Colts team during the last game up there. Overall, the Cowboys hold a 10-6 series record against the Colts, which includes a Super Bowl V loss to the Baltimore Colts. Since the franchise moved to Indy, the Cowboys are 2-2 in games on the road.
· Cowboys defensive lineman Caraun Reid was with the Colts during the 2017 season and part of 2018 before he joined the Cowboys.
· Guard Adam Redmond was part of the Colts' organization from 2016-17.
· Dallas WR coach Sanjay Lal (2017) and tight end coach Doug Nussmeier (1998) have both been on the staff for the Colts.
· Colts defensive coordinator Matt Eberflus was with the Cowboys from 2011-17 as the linebackers coach and passing game coordinator. He's in his first full season as the Colts' DC. Linebackers coach Dave Borgonzi was on the Cowboys' coaching staff from 2011-13.
· The Cowboys have had a couple of players in training camp at one point that are now with the Colts organization. Defensive tackle Jihad Ward, who was traded from the Raiders in the Ryan Switzer deal, is now with the Colts, but on injured reserve.
· Defensive back Rolan Milligan was with the Cowboys in 2016 but was waived before the end of training camp. He's now on the Colts practice squad.