/ Editor's Note: Each weekday, DallasCowboys.com's writers will field two questions from the fans. Click here to email your question now. **
(Editor's Note: Each day we will take the 2 best questions for our staff writers to answer from the Mailbag. /"Click here" to email questions now.)
PAUL KARAM - SAN ANTONIO, TX: I'm not sold that Stephen Bowen or Jason Hatcher can play the run well enough to start. I'd prefer to re-sign Marcus Spears as a run-stopper. Your thoughts?
Nick: Well, I tend to agree with that. I'm really not sold on Bowen or Hatcher being adequate starters although Bowen has actually done more with his limited chances to start than Hatcher. I still think Bowen would be better as a backup but at his stage of his career, he's going to want a big-time contract and it'll be hard to get that if he's not starting. As for Spears, I think he's the better run-stopper of the two. It'll be interesting to see how this position plays out, but I think I'm agreeing with you, I wouldn't be comfortable at this spot if they let Spears go. But it'll probably happen this way.
Josh: I agree with you, I think, that Spears is the best run-stopper of the three, though I'm really intrigued by the idea of what Bowen could do with more opportunities. Both Bowen and Hatcher offer more in pass-rushing situations than Spears, and that has to be some consideration. In general I think the Cowboys need strength in numbers along their defensive line, so bringing back a couple of these guys plus another free agent or two would seem ideal to me. To me, Cullen Jenkins would be a more valuable add for the Cowboys in free agency than Nnamdi Asomugha.
RONALD ALTON - MERCHANTVILLE, NJ: Would you expect the Cowboys to be active in the supplemental draft, and if so, how much interest do they have in Terrelle Pryor from Ohio State?
Nick: If they are active, it'll be later in the rounds like they did last year to get Josh Brent. As for Pryor, I'm not sure what position they view him as. Some teams will scout Pryor as a quarterback but other teams think he'll eventually switch positions, possibly to wide receiver or tight end. I saw him play a few times last year and I don't see him much differently than Vince Young. Not great on mechanics, but a big-body and frame and knows how to move around and make plays. I think he's a quarterback but I don't believe the Cowboys would invest a pick next year to get him.
Josh: The Cowboys won't have any interest in Pryor. Again, they're very set at the quarterback position, and the prospect of moving him to another spot like tight end really sounds like more trouble than it's worth. Besides, he comes with too much personal baggage for Jason Garrett's Cowboys. As for whether they might be players in the supplemental draft for someone else, perhaps, but I think the Cowboys usual M.O. there is to wait and try to get great value when they make those selections, knowing they will have a lot more options next April if they just hang onto the pick.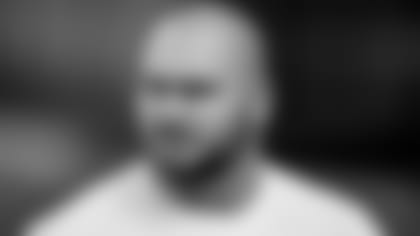 news
Mailbag: Explaining The Waivers Situation
With Brandon Knight not reporting to the Ravens, can the Cowboys claim him and re-sign him to the practice squad?