IRVING, Texas –Jay Ratliff may be smaller than most NFL nose tackles, but no one has ever questioned the size of his heart.
He says his personal desire is what allows him to beat double-teams from much larger offensive linemen, and since the extra attention from 330-something-pounders has begun to take its toll in recent years, Ratliff, who will turn 31 before the season begins, says it's what keeps him on the field, playing at a high level.
"I have teammates telling me, 'Hey man, I'm counting on you, I'm depending on you," Ratliff said. "When my teammate tells me that, I'm not worried about my size. I'm not worried about if the man across from me is stronger than me. I'm not worried about the double-team. I'm not worried about the triple-team. All I know is I have a job to do and I have to get it done, so that's what I'm going to do, despite the circumstances."
Ratliff hasn't missed a start in four years and has made the Pro Bowl in each. He needed surgery to remove bone spurs from both elbows following the 2009 season, and late in 2011 was given practices and some snaps off to rest injured ribs. Early this offseason, he suffered a serious foot injury, a ruptured plantar fascia that kept him out of all 11 full-squad practices.
Team athletic trainers don't expect Ratliff to miss any training camp workouts, the product of fortunate timing and a commitment to his rehab, which is ongoing. Ratliff said he's learned to trust the healing process and the advice of team medical personnel following the twin elbow surgeries at the very beginning of the 2010 offseason.
"My elbow situation taught me a lesson," Ratliff said. "After I had the elbow surgery I was worried about the recovery. I was worried about if I would be ready. And to be honest it took about two or three years to actually get that right completely, to even get back to my old self, my old strength. This, there's really no sweat on my brow … I'm able to do leg workouts, but for a while I wasn't able to run, I wasn't able to do agilities, and now I'm doing some of that.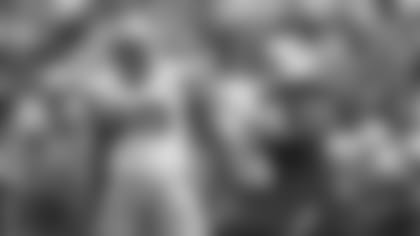 "It's finally gotten into a position where I can do that and I can deal with it, so I'm happy about that. That's good enough for me."
Ratliff has always been plenty quick for his position, but his admission to losing some power may be a reason for his dip in production in 2010, when he finished with 3.5 sacks, no tackles for loss and just 10 quarterback pressures, down from 6.0 sacks, eight stops for loss and 33 pressures in '09.
While he had only 2.0 sacks in 2011 – 5.5 off his career high, set in 2008 – he was more active, registering six tackles in the backfield and 18 pressures.
Tuning up his body hasn't been Ratliff's only off-the-field commitment this summer. He's also working to spread the word about TangoTab, an online movement currently helping to feed the hungry in nine major North American cities, including Dallas and Fort Worth. On the organization's website, restaurants offer deals that, when redeemed, trigger donations to local food banks and hunger-related charities.
"I have a voice," Ratliff said. "This is something that people need to be made aware of, and it's a very, very simple deal. Just register on the website (TangoTab.com), and you have all these restaurants you can go to, and whenever you do, whenever you eat, someone else eats. It's as simple as that."
Ratliff, who dealt with hunger as a youth, has committed himself to giving back to those in a similar situation that he experienced.
His own experience with hunger, something one in six Americans will deal with today, make a little muscle soreness or tissue tear not seem so bad. As much natural ability as Ratliff clearly has, his toughness is something he's been building throughout his life, and now is perhaps his greatest asset, playing one of the game's most demanding positions.
"We've got a little motto. We joke around about it: If you ain't hurting, you're wrong," Ratliff said of his fellow defensive linemen. "You can't complain about the pain you have, any of that. At the end of the day, everybody in this business, everybody who is playing this game is in some type of pain."
Very few have done it better than Ratliff.