Each week, Lindsay Draper goes Behind the Enemy Lines to discuss what's happening with this Sunday's opponent. This time, she caught up with Redskins digital media writer Jacob Kring-Schreifels to discuss some pressing topics from Washington's side.
1.   What's the key to Dallas dismantling the Redskins?
I'm not sure I should divulge that information. On a serious note, the Redskins struggled against the Colts defensive line, which uses stunt and slant packages much like the Cowboys. That's an area of attack that the Redskins will need to improve on. In all three of their victories, Washington's offense has started really fast and then gone dormant in the second half. If that trend continues, the Cowboys should be focused on slowing down the Redskins in the first and second quarter, where they've scored all but one of their touchdowns.
2.   Josh Norman is usually amped up to play against Dez Bryant. With Bryant gone, do you think he'll still have that much fire Sunday?
Last week was the perfect storm for Norman. After being called out in the media following a poor game from the secondary in New Orleans, Norman found immediate redemption against his former team. He intercepted quarterback Cam Newton and forced a fumble, using the emotion of that history to his advantage. He won't have that opportunity this week with Bryant gone, but told the media that he's glad the hype surrounding their matchup won't exist this week. "You hear a little bit of a sigh of relief from all the chatter, it'll be quiet game, it's nice," he said.
Norman usually saves his best in moments of intense scrutiny, when he is counted out or has an imposing competitor to cover. Without that this week, the fire might be doused a tad. But with the Redskins competing for first place, and his reputation still in need of some upholstering, I don't expect too much of a drop-off. The Redskins have their own issues of inconsistency, and a poor performance in a rivalry game – regardless of who lines up in front of him – is enough motivation to stay locked in.
3.   How much does the Redskins offense ride on the success of Adrian Peterson?
It's been pretty clear through five games that when Adrian Peterson goes, so does the offense. In the team's three victories this season, he's totaled 313 yards and scored three touchdowns, good for a five yards-per-carry average. In the team's two losses (one against the Saints in which he suffered an injury and didn't play the majority of the second half), Peterson has only run for 26 yards on 15 attempts.
That's a stark difference, and the rationale for running vs. passing obviously shifts when a team falls behind. But the Redskins have certainly found success when he gets off to a good start. The Redskins haven't utilized too many play-action bootlegs for quarterback Alex Smith, which is surprising considering he used them a lot during his time with the Chiefs. But head coach Jay Gruden admitted that it's still early in the season, and when Peterson starts rattling off big plays, the play-action passing game will eventually find more success. If the running back isn't humming, the offense becomes more predictable and it's easier for opponents to double team tight end Jordan Reed without there being too much fear of Washington's other weapons.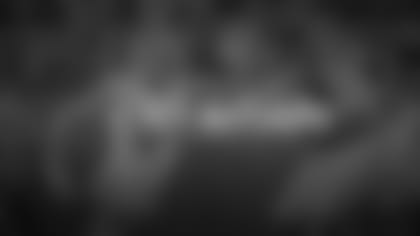 Here's my weekly preview of the two big matchups I'm watching heading into this division rivalry.
Not surprisingly, these are both matchups the Cowboys got the better of during their win against Jacksonville. If they're going to enjoy the same success in Washington, they're going to need that to carry over. 
Dallas Cowboys DE Randy Gregory vs. Washington Redskins OT Trent Williams
When Trent Williams was drafted by the Washington Redskins in 2010, it was their answer to combat the outstanding pass rushers in the NFC East at the time. I have always had a great deal of respect for his game. For such a large man, he has rare athletic ability, which allows him to control his opponent. Rushers have a difficult time getting around him, as he just doesn't have many poor snaps. His body control and balance is outstanding, and it is rare that you see him playing over the top of his feet. Rushers try to break him down but he just doesn't crack. 
Where Randy Gregory needs to be careful is in trying to recycle past successes. Last week he got away with some power moves where he was able to drive Jaguars tackle Josh Walker back into Blake Bortles. Simply put, Williams is not going to allow that to happen. One of his best physical traits is his upper body power. I have seen him two-hand punch a rusher and knock him completely off the screen. 
Gregory has to avoid Williams' hands when rushing Alex Smith. He has to win on that first step – see if he can get his shoulder past him and get small. The smallest amount of hitting surface that Gregory can give Williams, the better chance he has of finishing his rush on Smith. Taco Charlton will likely start the game ahead of Gregory, so Charlton will get the first shot at him, but on those key passing downs it's going to be up to Randy Gregory to win a battle or two against one of the better tackles in the league.
Dallas Cowboys WR Cole Beasley vs. Washington Redskins CB Fabian Moreau
Fabian Moreau couldn't have studied the film of Cole Beasley and felt good about his upcoming assignment this week. Beasley wore out Tyler Patmon which forced the Jaguars to move A.J. Bouye to have to cover him. 
I don't blame the Jaguars for taking the approach they did when it came to these Cowboys receivers -- with the exception of Beasley. This is not the first time that Beasley has been open in games. It's just been a struggle for Dak Prescott to get the ball to him. I was beginning to sense Beasley's frustration, and for a guy that studies his tape, I could understand why. He was finding space but wasn't being rewarded for his efforts until that afternoon against Jacksonville. 
What is interesting about the Redskins is that they play plenty of zone coverage. Beasley thrives working against schemes which allows him space. He has a tremendous feel for how to make himself presentable to his quarterback without running into trouble. The book on Beasley in the past has been to get tight on him and try to stop him before he got started. It's easier said than done, but I see the Redskins taking this approach. 
Opponents that have limited Beasley's ability to escape have done a better job of slowing him down. So the matchup out of the slot will be Beasley working against Moreau -- but also expect to see him working against linebackers underneath and a safety over the top. They're going to make Dak Prescott look elsewhere for his passing options.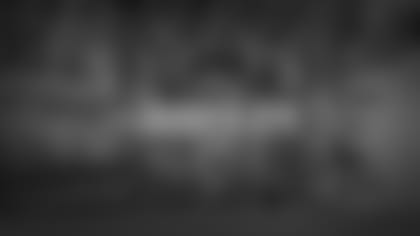 As always for a Wednesday morning, here's my look at three players to keep an eye on for this week's matchup.
The commonly-repeated line is that division teams know each other well, but it's shocking how knew a lot of these Washington players look. We'll get into that with a look at the old and the new, as we begin our preview of this Week 7 matchup against a division rival:
Nemesis: LB Ryan Kerrigan
Ryan Kerrigan, in my opinion, is one of the most underrated defensive players in the league. He doesn't get the credit he deserves for the plays he makes, season after season. Personally, I think his recognition suffers due to the up and down nature of the Washington Redskins as a team. I have studied his game twice a year now going on nine seasons. He got off to a bit of a slow start in 2018, but he has picked things up. 
The tape shows he is still as relentless as he was when he first came to the Redskins in 2011. He is listed as an outside linebacker, but he really plays as a defensive end. Kerrigan plays the run just as well as he does the pass. He's not as explosive as DeMarcus Lawrence, but this is a similar player with his effort and intensity. He chases the ball all over the field and there is no quit to his game.
I have seen opponents take advantage of Kerrigan's aggressiveness. Carolina had him flying down to the inside several snaps when faking the ball to Christian McCaffrey on the read option. I expect that the Cowboys will attempt to do the same, but they will have to be ready if the Redskins play him differently considering how much success the Cowboys had running with Dak Prescott against Jacksonville. 
Where Tyron Smith and La'el Collins need to be especially careful with Kerrigan is when he's a pass rusher. He doesn't quit on a rush, and just when you believe you've got him accounted for, he will finish off the quarterback if he holds the ball. Kerrigan never stops moving or working to get to the ball which makes him a dangerous player.
Weapon: RB Adrian Peterson
When rookie Derrius Guice tore the anterior cruciate ligament in his knee my first thought was: there goes the Redskins' rushing game. Guice was a first-round talent that, for some unexplained reason, wasn't selected until late in the second. I knew what Guice could bring, having followed his career while at LSU. His burst and upper body power was on display weekly against some of the best defenses in college football. This was going to be a huge loss for a team that was looking for a back to consistently carry the workload. 
The Redskins went in a surprising direction by signing Adrian Peterson to replace Guice. He was a shell of himself while carrying the ball at Arizona and New Orleans last season. Now at 33 years old, I thought I had seen the end of a Hall of Fame career -- but that's not the case. Jay Gruden has hung his hat on Peterson and he's once again been a difference-maker, averaging 104 yards in the three Redskins victories. Peterson might not have the finishing speed he once did, but he still has the vision and toughness that had made him one of the best backs in this league. 
Peterson is tough defend due to his running style. He has always had a high knee action, which makes him difficult to tackle. When defenders go low on him, they tend to bounce off. The key for the Cowboys is to get bodies to him quickly to not allow him to build up any speed. The Packers and Panthers had trouble in this area and Peterson made them pay for it. Adrian Peterson and Frank Gore are two backs that have found the "Fountain of Youth" with their clubs this season.
Under the Radar: CB Quinton Dunbar
Quinton Dunbar is the starter at right cornerback for the Redskins. He will see more than his share of passes due to Josh Norman playing opposite him. 
This scheme requires him to play a lot of zone coverage. Dunbar is a reactionary player that will surprise you with his quickness. He has a nice feel for how to play coverage that way. When he reads the route, he is going to drive to the ball. I believe you're going to see the Cowboys try and double-move him on the outside. Dunbar fights hard not to let receivers inside, so I think you game plan to show him those crossing routes -- then break one back to the outside. Carolina did this to him and it got him out of balance, which threw his technique off as well. 
Opponents try to carry him through the trash inside, but he does a great job of fighting through it. I didn't see any snaps where they were able to pick him off. Young cornerbacks generally struggle in this area, but not this guy. Aaron Rodgers tried to take advantage of him throwing quick screens his way in off coverage, but he was up to the task of driving forward and making the tackle. I respect the way this guy plays. He doesn't back down from the challenges he faces every week. It's not easy to have to play opposite of a player that no one wants to attack, but he does a nice job of hanging in there.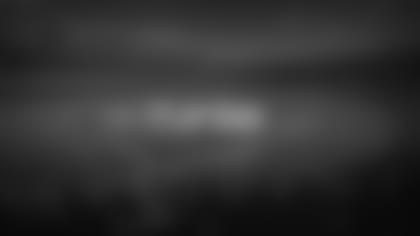 The Cowboys and Redskins can stand alone, regardless of record. But throw in the fact that both teams are tied for the most wins in the NFC East and Sunday's game will give the winner an upper hand in the division race alongside the Eagles, and the stakes are raised even higher. Sunday's game will match two of the best defenses in the NFL as the Cowboys rank fourth in the league, while the Redskins are fifth. And it doesn't help that both offenses are worse than 25th in the NFL, meaning it could be a low-scoring affair. Then again, the Cowboys put up 40 points on Jacksonville's No. 1 ranked defense a week ago. Watch out for turnovers as the Redskins rank fourth in the NFL with a +4 margin. The Cowboys have gotten four turnovers in the last two games.
The Cowboys and Redskins have had some intense battles over the years, perhaps creating one of the NFL's most historic rivalries. While the Cowboys have dominated the overall series record with a 70-44-2 advantage, they've also held quite an edge here lately, especially in Washington. The Cowboys are 0-3 on the road this year but are headed to what appears to be their favorite road destination, having won at FedEx Field five straight times. Overall, the Cowboys have beaten the Redskins four straight, having swept them both in 2016 and 2017.