Each week, Lindsay Draper goes Behind the Enemy Lines to discuss what's happening with this Sunday's opponent. This time, she caught up with Jaguars reporter Ashlyn Sullivan (@AshlynRSullivan) to answer some pressing questions about the Jaguars, who have the No. 1 ranked defense in the NFL, but are coming off a 30-14 loss to the Chiefs last week.
1. These two teams are in similar situations, with offensive struggles and defense being the strength. What's the key to getting Jacksonville's offense on track?
The Jaguars offense is in a bit of a personality crisis currently. When the Jaguars brought in offensive lineman Andrew Norwell we thought this would solidify the offenses identity: pound the ball with Leonard Fournette and be a physical running team.
Due to recent injuries, the Jaguars have been forced to steer away from their run first offense we have grown accustomed to seeing. Blake Bortles passed the ball 61 times in the loss to the Chiefs, more than he has done all season. The key to getting the Jaguars offense back on track is getting the offensive line healthy. The Jaguars cannot run the ball as efficiently as they wish without a healthy offensive line.
2. The Jags have been looking at running backs this week, who will they lean on to carry their ground game this week?
The Jaguars added to their running game this week, signing four-time pro-bowler Jaamal Charles and David Williams off Denver's practice squad. T.J. Yeldon will still get a good amount of the carries, but we should see Charles and Williams in Sunday's game. Leonard Fournette has been ruled out this week, so all eyes will be on Yeldon to carry the running load.
3. Bortles has played well and last week struggled. How would you assess him so far?
When assessing Blake Bortles, the word inconsistent must be used. Bortles has had staller games against the Patriots and Jets and has had poor performances against the Jets and Titans. He is coming off a game where he threw four interceptions but had 430 yards on the day. Bortles needs to find a way to play consistent football and limit turnovers.
4. Jalen Ramsey has drawn so much notoriety for his matchups this year, what will his responsibility be against the Dallas receivers
Jalen Ramsey's responsibility this week will be shutting down the Cowboys best receiver, it's a weekly task for him. Ramsey has received a ton of attention for his notable matchups against receivers each week. For the most part, Ramsey has dismissed the attention and turned the focus towards the team and the importance of winning. I expect the same from Ramsey this week.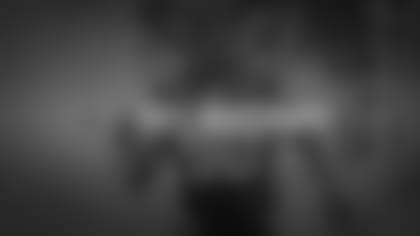 Here's a look at two critical matchups in this game against Jacksonville.
Dallas Cowboys OG Connor Williams OG vs. Jacksonville Jaguars DT Malik Jackson
The Jaguars' front office has done an outstanding job of building this defensive roster. It's hard to find a weakness on any of the levels. Their defensive line has edge rush ability with the power inside to control an opponent's running game. The linebackers are run and hit guys that never come off the field, and their secondary can lock down any receiver combination in the league.
The more you study this Jacksonville defense, the more you come away impressed with their defensive line -- especially at tackle. Malik Jackson is a dynamic player and a true difference maker in the way he plays. The word disruptive is generally associated with his play. Jackson lines up as the under-tackle in their four-down scheme and his traits are ideal for the position. He's a combination of explosive quickness and core power.
Connor Williams has already faced a player like Jackson this season and that was Kawann Short with the Carolina Panthers. That was Williams' first game of his professional career. Short was able to get him off balance for a sack but for the most part, he was able to hold his own. Williams has improved since that opening game, and he should be able carry that into this matchup with Jackson. Williams has a better understanding that he must maintain his knee bend. When he plays tall, he has problems. If Williams can stay down, he can stay with Jackson and use his athletic ability to block him.
Dallas Cowboys CB Anthony Brown vs. Jacksonville Jaguars WR Dede Westbrook
You get the sense that the Jaguars are looking for a receiver to step up and take control of the position. The receiver that I am intrigued with is Dede Westbrook. I always felt like Westbrook was a big-time player while at Oklahoma, but the off the field troubles with domestic violence hurt his draft stock. Westbrook clearly was a first-round talent, but teams stayed away from him until the Jaguars took him in the fourth round of the 2017 NFL Draft.
Westbrook runs routes as if he is gliding down the field. There is not much wasted movement or effort. It just comes very naturally to him. The Jaguars like to move him around and they work to create opportunities for him. Westbrook had a huge run after catch in the New England game where they brought him across the formation, set him in a bunch formation and worked him across the field with a pick from a tight end right in the middle of the field. It gave Westbrook all the room he needed and once he turned up the field the balance and sideline awareness was impressive to get the ball into the end zone.
Anthony Brown has done a fine job this season playing as the nickel corner and last week subbing for Chidobe Awuzie, who went out of the game with an injured ankle. Brown is going to have to be ready to chase Westbrook everywhere he goes. Brown has the speed to keep up with him, but I feel like to really have success against him he's going to need to turn this into a physical game. Westbrook is not the heaviest receiver, so Brown needs to make him fight for space and the ball. The more that Brown can knock him around the better chance he has to deny him the ball.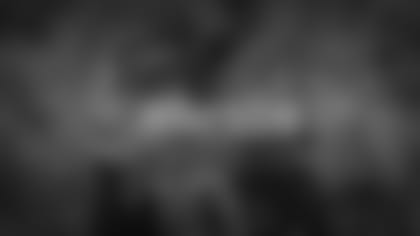 You surely know the basics about the Jaguars by now. This is one of the most talented defenses in the NFL, and they rode that and an adequate offense to the cusp of a Super Bowl appearance last year.
Things change from year to year, and Jacksonville has started just 3-2 this season. But plenty has remained the same. This is still a stacked defense, and the Jaguars have some intriguing talents on offense to complement the strength of the team.
Today in my opposing preview, I'm going to look at two of the big pieces that make everything work for the defense, and we'll also look at a name to know on offense.
Jalen Ramsey is not shy on or off the field. He speaks his mind, but he has the talent to back up his words. In his short career, I've learned that it doesn't take long to call the roll in the class he's in. This isn't asked much of cornerbacks in this day and age, but he has the rare ability to play both sides of the field and even the slot at times.
Before having the chance to sit down and study him, I thought it would be smart just to put a receiver to his side that wouldn't factor in the game plan and just work to occupy him. The problem with my thinking is: with the way he moves around in the scheme, the Jaguars put him wherever he is needed. You can't just lock him down to one side of the field and expect him to sit there. He has the ability to track your best receiver, no matter where he lines up. So when opponents game plan for Ramsey, it's necessary to pick their spots when to attack him.
I feel like the best opportunity to make plays on him is when he's in zone coverage. This is where the receiver will have the most space to operate, because if you get him in press coverage, he's like gum on your shoe. He's sticky and doesn't come off easily. If you attack him in zone, the decision to do that has to be quick. Any ball that's thrown in his area will be driven on and if it's late, then there is a good shot for it to be contested and likely defended.
Weapon: DE Calais Campbell
Calais Campbell is the strong side defensive end for the Jaguars, so that means both Tyron Smith and La'el Collins will see him during the game. There is a good chance that Connor Williams will also line up against him if the Jaguars scheme how they did against the Tennessee Titans, putting him at nickel tackle to rush from there.
For a tall man, listed at 6-8, Campbell has some initial quickness off the snap -- but he isn't like David Irving in the way he attacks gaps. Irving also plays with more lateral quickness and agility. Campbell's size limits how he really changes directions and it takes him a little time to get going, as well.
Campbell's calling card is his strength. This is why I think they will play him inside over Williams and make him have to handle Campbell's power. I have seen him walk blockers right back into the quarterback. He will be equally as tough to move in the running game. He really does a nice job of staying square and doesn't get turned. He plays in balance with good body control, as well.
Tyron Smith and La'el Collins are going to have to get their hands on him first. I have seen Campbell just brush blockers aside. He doesn't become preoccupied with blockers – he is trying to get into the backfield.
Campbell will be a hard guy to fool if attempting to run boots/waggles to his side of the defense. He will sniff plays out. He is a violent tackler and will attempt to inflict as much damage as possible if given a chance.
Under the Radar: WR Keelan Cole
Keelan Cole is in his second year with the Jaguars and just through five games has half as many receptions at he did in the entire 2017 season. Physically, he is a nice looking receiver at 6-1, 194. He had a monster game in a win against the Patriots where he had seven receptions for 116 yards and a touchdown. He has a high average of yards for the number of receptions that he has.
Cole is the type of receiver that builds up speed as he goes down the field. Byron Jones and Chidobe Awuzie are going to have to be aware of this. He doesn't appear to be running, then the next thing you know -- he's right by you. Blake Bortles will lay the ball out there for him.
Cole has a feel for how to sit down in the middle of the field and wait for the ball. Jeff Heath and Xavier Woods will need to drive on him, especially in zone coverage. They have to deny him that ball or he's going to wear this defense down with receptions to keep the sticks moving. He has a big catch radius. Balls that appeared to be out of reach somehow end up in his hands.
The coaches like to use him on third downs. They create picks and rubs by bringing him inside, creating quick screens. Reliable and dependable in the way he goes about his job. This team looking for a guy at receiver that they can hang their hat on and Keelan Cole appears to be that player.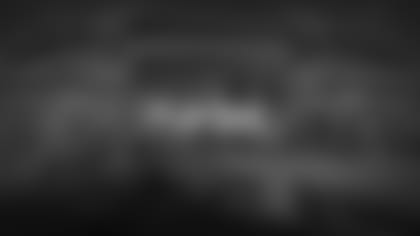 DEE-FENSE. It's hard to talk about either team right now without making the chant. Without question, stopping teams is the best thing that both teams do. Now Jacksonville is coming off a disappointing 30-14 loss in Kansas City on Sunday while the Cowboys also lost, 19-16 in overtime, despite a stellar effort from its defense. But this one could be one of the lower-scoring games of the season, given how aggressive the defenses are on both sides. Jacksonville has the NFL's No. 1 defense, allowing just 292.2 yards per game. The Cowboys rank eighth in total defense, yielding 337.4 yards a game. Where the Jags might have the edge is the offense. Dallas ranks 28th, while Jacksonville is 9th, producing over 400 yards per game, but finding the end zone has been a challenge. They still rank 20th in scoring at 20.4, still better than the Cowboys' 16.6 points per game, which ranks 30th. The Cowboys have been a better team at home, scoring 20 and 26 points in the two home outings.
It's not exactly an NBA series, but the Cowboys and Jaguars are tied 3-3 as they head into Game 7. This one started back in 1997, when Herschel Walker (making his second stint with the team) had a game-winning touchdown catch to beat the Jags in the series' first meeting. Since then, it's been back and forth, including the Cowboys' 31-17 win over Jacksonville in London in 2014. The last time the Jaguars played here, they beat Dallas 35-17 during the 2010 season.
Allen Hurns - He played four seasons with the Jaguars before signing in Dallas this offseason. He had 64 catches in 2015 for 1,031 yards and 10 TD catches.
Barry Church – After seven years with the Cowboys, including being a defensive captain at one point, Church is now in his second season with the Jaguars. He is the team's starting strong safety in a talented secondary that has multiple Pro Bowlers.
Jermey Parnell – A former Cowboys offensive tackle, Parnell signed a five-year, $32 million deal with the Jaguars back in 2015. From 2011-15, Parnell was mostly a backup, but started seven games, including five in 2014. That helped him land a deal in Jacksonville, where he has been a starter for the past four years, starting all 49 games he's played.
Tyler Patmon – The cornerback spent two seasons with the Cowboys from 2014-15. He joined the Jaguars last year and played in 13 games. He also earned one start already this season.
Joe DeCamillis – The Jaguars' special teams coordinator was with the Cowboys from 2009-2012 in the same role. A special teams coach since the early 1990s, DeCamillis has been with seven different teams, and his on his second stint with the Jaguars.