Each week, Lindsay Draper goes Behind the Enemy Lines to discuss what's happening with this Sunday's opponent. This time, she caught up with Eagles analyst Chris McPherson to answer some pressing questions about the Eagles, who are coming off their bye week and sit a game ahead of the Cowboys at 4-4.
1.   The Eagles defensive line is a stout bunch. With the Cowboys offensive line having it's fair share of struggles, how do you see this matchup playing out on Sunday night?
The Cowboys still have Tyron Smith and Zack Martin manning up against Michael Bennett and Fletcher Cox, respectively. Those are heavyweight battles to savor. As the Cowboys have been hit hard by injury up front, the Eagles' defensive line hasn't benefited from the depth it had a year ago as second-year defensive end Derek Barnett is done for the year with a shoulder injury and defensive tackle Tim Jernigan hasn't played a snap after offseason surgery. Two weeks ago against Jacksonville in London, defensive coordinator Jim Schwartz blitzed at a higher rate than he has all season. That's not his M.O. He wants the front four to get after the quarterback so the back seven can focus on coverage. Was that game-plan specific for the Jaguars or a way to generate more of a pass rush due to the injuries? Despite the losses in manpower, the Eagles still have the second-best run defense in the league which will be critical in getting the Cowboys' offense off track.
In terms of one-on-one battles, end Brandon Graham against La'el Collins is a pivotal one. Graham, who had four tackles and a sack last year in Dallas, is relentless against both the pass and the run. Slowed at the start of the year by offseason ankle surgery, Graham has picked up the pace in recent weeks. The challenge is not just generating a pass rush against Dak Prescott, but containing him so he doesn't hurt you with his legs. The Eagles are familiar with dual-threat quarterbacks this season as Marcus Mariota, Cam Newton, and Blake Bortles each gained over 40 yards on the ground. Plus, Ezekiel Elliott is in the backfield.
2.   Zach Ertz is on pace to have a record year for himself – what's the key to stopping him, if there is one?
Haha, if I knew the key, I'm not going to unveil it here!
In all seriousness, Zach Ertz is such a reliable weapon for Carson Wentz because of his route-running ability, awareness of coverages, ability to utilize his leverage, body frame, and soft hands. The Cowboys can certainly stop Ertz. The issue is if you're devoting more attention to Ertz, you're freeing up more room for Alshon Jeffery, Nelson Agholor, and now Golden Tate. A prime example of Ertz's influence was on the Eagles' first-quarter touchdown in Week 7 against Carolina. In the red zone, the Panthers doubled Ertz in coverage leaving Jeffery in a one-on-one situation that led to a score. What makes defending Ertz much more of a challenge is that he's moved all around the formation like a wide receiver. But he's capable enough as a blocker so that he can line up tight to the formation and still release into a pass route. So, do the Cowboys have the resources to slow down Ertz? Certainly. Dallas has only allowed two 100-yard receivers all season. The question is at what cost?
3.   How much will Golden Tate actually be utilized Sunday night, and how excited does he seem to match up with the Cowboys again?
I don't know if he'll score an early touchdown like Amari Cooper did for the Cowboys, but I expect to see a healthy dose of Tate in his Eagles debut. Tate's skill set is an ideal fit for what this offense already does. Tate can get vertical, and is outstanding with the ball in his hands whether it's on intermediate routes, screen, or jet sweeps. Going into the Eagles' bye week, Tate led the league in YAC (yards after the catch) per reception with 6.6. He is consistently one of the best YAC receivers in the game. That will come in handy as head coach Doug Pederson and offensive coordinator Mike Groh can use Tate as an extension of the run game to keep the Eagles in third-and-manageable situations. The Eagles lead the NFC East in scoring, but rank 21st overall in the league. They scored more than 24 points just once in the first eight games. The Eagles didn't eclipse the 24-point plateau only four times all last season -- and one of them was the Week 17 game against the Cowboys when most of the starters rested. Philly has been able to move the ball well, but needs to generate more explosive chunk plays and get the ball in the end zone. The trade to acquire Tate hopefully accomplishes both.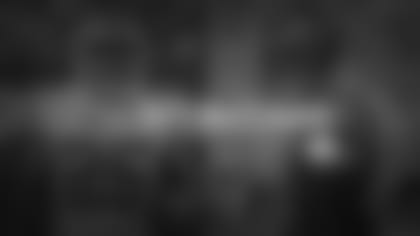 As always, here's my weekly look at the two biggest matchups in this Cowboys-Eagles game.
I think these two matchups will go a long way toward swinging this division tilt.
Dallas Cowboys WR Amari Cooper vs. Philadelphia Eagles CB Jalen Mills
It was an impressive debut for Amari Cooper despite a loss to the Tennessee Titans. Cooper was able to demonstrate the skills that have made him one of the top play makers in the league during his brief career.
Jalen Mills has always had to fight for respect. There were questions coming out of LSU about whether he was a cornerback or a safety. Scouts really didn't know where to play him and it hurt where he was selected in the draft that year. Cooper and Mills squared off last season when the Oakland Raiders traveled to Philadelphia. It was in that game where Cooper got the best of Mills on a beautiful double move where he sold the inside slant hard, and, just as Mills reacted to cover, went right behind him to haul in a perfect pass from Derek Carr for a 64-yard touchdown. That has been the book on Mills during his NFL career. He's always looking to jump routes and opponents have taken advantage of that aggressive nature.
Look for Scott Linehan to take a shot or two on Mills in this game, especially with the way that Cooper executes his routes. We will likely see slant after slant on the smaller Mills -- then that one shot over the top, just like the Raiders were able to do.
Something else to keep in mind for this game is there were several snaps where Cooper was open, not only Mills but other Eagle defenders, as well. Derek Carr just didn't get him the ball when that was the case.
Dallas Cowboys S Xavier Woods vs. Philadelphia Eagles TE Zach Ertz
It's never been an easy matchup for the Cowboys when they've had to face Zach Ertz. For years Byron Jones had the responsibility of carrying him in games, but now with Jones at corner that duty will fall on Xavier Woods.
I expect the Cowboys to treat Ertz like a receiver, which is why you will see Woods on him and not a linebacker. This assignment will loom large for Woods, just because Ertz is an outstanding route runner and like Alshon Jeffery is one of the best contested ball catchers that I have seen. There are snaps where Ertz is covered well and he still manages to come up with the ball. Carson Wentz has complete confidence in his ability to make plays, down after down, in any situation.
Woods is not new to playing in coverage. Despite playing the majority of snaps this season as a single-high safety, they put him in those situations where he has to cover. Last season, I couldn't believe that they used him as a nickel corner playing out of the slot covering wide receivers. There was no way I thought that would work, but he pulled it off surprisingly well.
I don't think Ertz will try to bully Woods like some of the bigger tight ends in the league. He's a finesse player and a route runner. Woods will give up some height to Ertz, but he should be able to carry him. Where he's going to need to excel is when Ertz starts across the field. For Woods to be a factor in this matchup his positioning is going to need to be a key. Woods must prevent Ertz from getting that separation from him.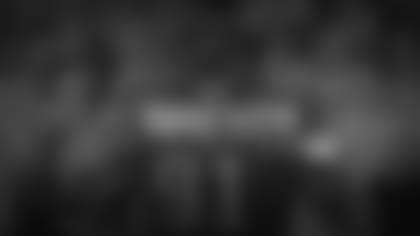 As usual, here's my weekly look at what the opposition brings to the table.
It's a quick turnaround after a Monday night game, and the Cowboys had better be prepared for what this Eagles team brings to the table.
There was once a time where I believed that ends were the most important piece of a quality defense. Pass rush off the edge was the key to slowing down these powerful offenses. I don't see that being the case today, as most edge rushers generally do one thing and that's rush the passer. It is rare that you might have a player such as DeMarcus Lawrence that can not only rush the passer but also play the run.
I am coming to the realization that top-tier defensive tackles affect the game more than what happens off the edge. Guys like Aaron Donald, Jonathan Allen and Fletcher Cox make more of an impact pushing the pocket and handling the run. It appears that you get more "bang" for your buck with an elite tackle than you do with an elite end.
Like his counterpart in Los Angeles, Fletcher Cox can control a game. He's a scheme wrecker. He requires attention to the highest degree. Handling him with just one blocker generally spells disaster for the game plan. Even in his advancing years, he still competes at a high level. He's that rare combination of power and quickness that's hard to handle.
Remember how the Redskins gave the Cowboys fits inside with Jonathan Allen and De'Ron Payne? The Eagles potentially can present the same problems with Fletcher Cox and Haloti Ngata. Connor Williams is likely missing this game due to a knee scope, and there's uncertainty between backups Adam Redmond and Xavier Su'a-Filo. That makes this task even more difficult.
Weapon: WR Alshon Jeffery
Alshon Jeffery is a nightmare for a defensive back to deal to with. He's not going to beat you with his quickness or speed, but his size and catch radius make him difficult to stop.
Jeffery is a quarterback's best friend in terms of the way he plays. He is one of the best contested catch receivers that I have ever scouted. I have seen defenders get right on top of him and he will still come up with the ball. As a defender you can be in outstanding position, but then he extends his hands and it's over.
This is where Byron Jones and Chidobe Awuzie have to be ready. As big as Jeffery is, you have to be ready to time your break where you play through him in order to have a chance to knock the ball away. Jones and Awuzie will need to prepare for the ball going high to Jeffery. Carson Wentz can be a little wild with his ball and Jeffery will bail him out.
Jones and Awuzie have to be ready for that ball going high from Wentz and Jeffery going up to get it. His length gives him a great advantage, especially over his head. This is where I think Jones has a better chance of handling Jeffery due to his leaping ability. Both corners are going to have to be ready for a physical game when they line up across from this guy, because he is a bully in the way he plays.
Under the Radar: RB Josh Adams
Doug Pederson likes to use multiple running backs in his scheme. The Eagles carry four running backs and they use them all. Josh Adams is part of that rotation, and as an undrafted rookie free agent he has had some nice success.
His size is impressive. He's tall, long, and well-built. Adams is a between the tackles bruiser with surprising speed. I remember snaps at Notre Dame where he just left defenders in the open field. He gets through initial contact consistently and is always looking for more. He excels at taking what the defense gives him. I thought he was better moving north and south as a runner, but he has adapted in the read-option style.
I initially thought Adams lacked the lateral quick twitch, but he has improved in this area. Pederson hands him the ball and he's shown the ability to take it, read the blocks and make the correct cut. Adams can be a load to deal with, especially when he gets his shoulders square and heads up the field. He finishes his runs with power and is always going forward.
Adams didn't receive many opportunities as a pass catcher, but he has shown the ability to adapt to it. There doesn't appear to be a specific situation when Pederson puts him in the game, but you will notice when he enters.
Questions about his history with knee injuries hurt his draft stock, but it appears that he has put those questions to bed with the way he is playing for the Eagles. Look for Josh Adams to be a big part of the game plan. He has been getting better each week.