Each week, Lindsay Draper goes Behind the Enemy Lines to discuss what's happening with this Sunday's opponent. This time, she caught up with Atlanta Falcons reporter Kelsey Conway (@FalconsKelsey) discuss some of the top storylines this week for this Falcons-Cowboys matchup.
1) Both teams are 4-5, do you feel that the Falcons will be in desperation mode this week, especially after losing to the Browns?
Kelsey Conway: I wouldn't go as far to say desperation mode, but I would say I think the team knows where they're at big picture wise and players have said all season they need to treat every week like it's a championship week and that attitude becomes that much more important to get themselves back on a roll. Julio Jones said after the loss to the Browns they need to be better and that they are a way better team than what they showed in Cleveland and I think that's the mentality they'll have this week as they prepare and on Sunday. I think it's that time of the year where both teams understand what's on the line and I think we'll see a really competitive game on Sunday.
2) After being held out of the end zone for the first seven weeks of the season, Julio Jones has two touchdowns in his last two games. What are the Falcons doing to get him more involved?
Kelsey Conway: The Falcons haven't changed anything schematically to get Julio Jones more involved in the red zone, it's really come down to right opportunities presenting themselves at the right time. He draws so much attention in the red zone that it leaves other players open and rather than forcing it to Jones, the Falcons take advantage of what's open, the benefit of having so many offensive weapons. His first touchdown of the year against the Redskins came on a screen pass where he essentially willed his way into the end zone. Jones said he went up to offensive coordinator Steve Sarkisian and said I want a screen pass based off the coverage he had seen all game and he dialed one up for him. Against the Browns, he scored on a short pass from Matt Ryan and again willed his way into the end zone. And it's also worth noting that although Julio didn't find the end zone until Week 9, he's still been at the top of the league, if not the leader at times, in receiving yards.
3) We know what happened last year with Dak Prescott and Adrian Clayborn. He's not there anymore, but how is the pass rush looking this season?
Kelsey Conway: Who could forget the 6-sack game from Adrian Clayborn? The Falcons' pass rush is an area I think they would like to see be a more consistent part of their game. The Falcons rank 29th in the league in sacks with 17. In order to get this part of their game more of a factor, head coach Dan Quinn said it's all about playing better on first and second down. The team also recently signed Bruce Irvin hoping he can help in this area as well.
4) What were the issues between Steve Sarkisian and Matt Ryan and is it safe to say they have figured them out?
Kelsey Conway: I think there was a perception to some outside of the Falcons' team facility that because Atlanta regressed in a few statistical areas, something was wrong. And during the entire time, Matt Ryan and Sarkisian couldn't have been more complimentary of one another. They'll both say when asked about how they've been more successful this year it's all about their improved comfort level with one another and that of course takes time to develop. The biggest area the Falcons' offense has improved in is the red zone, where they've been terrific all season.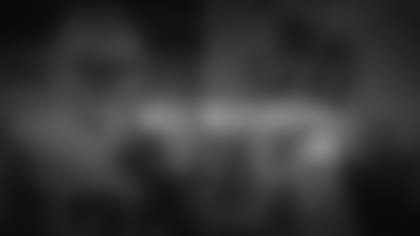 Here is a look at the two biggest matchups I have my eye on when the Cowboys travel to Atlanta to take on the Falcons.
Dallas Cowboys CB Byron Jones CB vs. Atlanta Falcons WR Julio Jones
When opponents play the Atlanta Falcons, one of their biggest concerns is how they match up with Julio Jones. There are few players in the league that have the ability to take over a game the way he does.
With Jones, it's not about the touchdowns, because he has had stretches during his career where he has gone many games without scoring for the Falcons – a stat that I find strange. But over the years, it has been Jones' run after catch that hurts opponents. Matt Ryan does an outstanding job of getting him the ball on the move, which puts defenders in a tough situation. Jones is a hard guy to bring down due to his physical size. His running style is similar to a large running back the way he is able to break tackles.
This will be Byron Jones' first shot at taking on Julio Jones as a cornerback. In previous meetings, Jones has faced Julio Jones as a safety -- but he knows what he's up against. In my opinion, Byron Jones is best equipped of the Cowboys' cornerbacks to handle the assignment of dealing with this top-notch receiver. His athletic ability and experience of dealing with size when he had to cover tight ends will help him in this matchup.
I don't see Byron Jones traveling with Julio Jones the majority of the time like we would have seen in the old days of Rob Ryan as the defensive coordinator. I do believe that there are likely some nickel packages or special situation where we could see Jones moving with Julio Jones -- but again, only in special situations during the game.
Dallas Cowboys OG Xavier Su'a-Filo vs. Atlanta Falcons DT Grady Jarrett
Although Connor Williams is working his way back into practice, look for Xavier Su'a-Filo to draw another start at guard. Su'a-Filo more than held his own against the difficult Fletcher Cox and that has to give the coaches the confidence that he can once again get the job done.
The matchup this week will be different for him in taking on Grady Jarrett. In Cox he had to deal with a much bigger man physically, which allowed him a better chance for success. Jarrett, on the other hand, doesn't have the physical size -- but he's extremely quick. Jarrett can be disruptive and generally it's due to his first step. When he attacks the gap, he is tough to stop.
Su'a-Filo is going to have to be ready to deal with that quickness. Jarrett doesn't have the power to go toe-to-toe with Su'a-Filo, so he is going to take a different plan of attack here. Su'a-Filo needs to play with patience. Going after Jarrett is a bad idea, because he wants the blocker to over-extend on him. He is at his best when he can get his man off balance and then he can work around him.
Su'a-Filo needs to come off the ball and use his mass to take Jarrett out of the play. Make Jarrett have to fight to get off his block. The more that Su'a-Filo can get into Jarrett and wear him down, the better chance he has of controlling him throughout the game. Grady Jarrett is the best weapon that the Falcons have inside rushing the passer. For a unit that's had its issues, controlling him will go a long way in allowing the Cowboys to move the ball.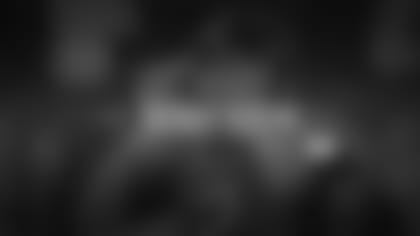 As always, here's a look at three players I think the Cowboys need to be mindful of when studying this week's opposition.
The Falcons bring a lot of playmakers to the mix, as I'm sure you're well aware, but these are the three guys I think match up the best with what they'll want to do against the Cowboys.
Matt Ryan is one of the more difficult quarterbacks to play in this league. When he gets on a roll, he is a hard guy to stop. Despite his advancing years, he is still mobile and he uses that mobility to his advantage. Some of his best pass plays come when he is able to get out on the edge and deliver the ball.
Defensively, you have to be ready for him to make several of these types of plays. Ryan can be just as accurate passing this way as he is throwing from the pocket. He is capable of working from his left as he is from his right. He puts extreme pressure on the defense when he plays this way. His receivers make you have to defend the entire field. Ryan gets to the outside and those receivers work right with him on the move.
He is not likely to take off and run like a Cam Newton or Alex Smith, but he still can be sneaky in the way he moves. This offensive scheme requires him to be heavy play action, which is right down his alley. Ryan is one of the better ball handlers that you will see. He will toy with linebackers by using hard fakes. He will draw the coverage up and then quickly fire the ball behind it. He has that rare ability to take his eyes away from the field then quickly locate his man.
Jaylon Smith and Leighton Vander Esch are going to have to be mindful that Ryan is going to work them in order to create space. The Falcons are big with their crossing routes and that is in large part due to the ability of Matt Ryan to use his mobility and ball handling skills.
Tevin Coleman was one of my favorite players coming out of the 2015 NFL Draft. I was hopeful that the Cowboys would have considered him at some point, but it didn't work out.
Coleman is a complete back. He is an outstanding runner, reliable pass catcher and an assignment sound blocker. I have always viewed him as one of those running backs that you never have to take off the field. He is a faster, quicker version of DeMarco Murray in the way he handles the position.
The Falcons use him much like the Cowboys use Ezekiel Elliott. Coleman generally lines up as the single back, but they will also put him out wide as a receiver and throw him the ball. Steve Sarkisian has come up with some creative screen packages to take advantage of his pass catching ability and open field running style.
Coleman can be a handful when he gets in space. He has the ability to make the first man miss and then run through would-be tacklers after that. The Cowboys, defensively, have to wrap this guy up before he has a chance to get a head of steam. I thought he had toughness while at Indiana, but I believe he's developed even more since joining the Falcons. Coleman will finish some runs by lowering his pads and exploding into the defender. He makes it makes it hard to take a good shot on him.
Coleman has done an outstanding job of carrying the load since Devonta Freeman went on injured reserve.
Under the Radar: S Damontae Kazee
Damontae Kazee has been outstanding while replacing the injured Keanu Neal at safety. In nine games this season he has five interceptions – and that includes back-to-back outings with a pick in these last two games.
What is nice about Kazee's game is his ability to play up or back. He looks very comfortable going in either direction. When Kazee plays near the line, he's a reliable tackler. He is not afraid to mix it up with blockers on his way to the ball.
All that said, the defensive staff asks him to play in several roles. They will use him in man coverage, asking him to carry receivers and tight ends around the field. They will also use him as a "robber" in the middle of the field in situations where they feel they might get some crossing routes from the opponent.
Kazee plays with quick reactions. There were some snaps in the New Orleans Saints game where Drew Brees got the ball out of his hand quickly to his receivers and Kazee was right there. He's aggressive and confident in his approach. He has some Jeff Heath in his play. He can cover some ground from the middle of the field, and he puts himself in position to make plays. He had a diving interception against the Redskins where Vernon Davis bobbled the ball and it ended up in his hands as he went full extension to secure it. He also had an interception last week against the Cleveland Browns where they tried a throwback to Baker Mayfield. Kazee read the play the entire time and made the easy play.
I would tag Damontae Kazee as a "right place at the right time" type of player.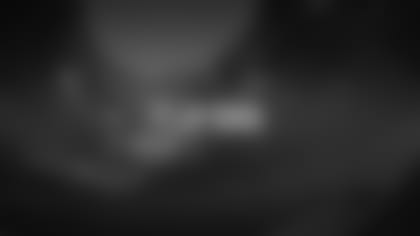 Here we go again. The Cowboys and Falcons will meet at Mercedes-Benz Stadium in Atlanta, almost exactly a full calendar year since the 2017 matchup that many believe changed the fortunes of both teams the rest of last season. The Cowboys and Falcons will play on Nov. 18, both with identical 4-5 records and battling for their chances to get into the postseason.
Who could forget last year's game – played on Nov. 11 in Atlanta, where the Cowboys entered the day at 5-3 and the Falcons were 4-4. Obviously, both teams left the game with 5-4 record but the 27-7 win by the Falcons propelled them into the playoffs, where they upset the Rams on the road. The Cowboys not only finished 9-7 and out of the postseason, but that's where the wheels fell off. The Cowboys allowed eight sacks that day, including six alone to Adrian Clayborn, who now plays in New England.
Since that game, Dak Prescott has thrown for over 300 yards just once in 16 games. There have been nine times he hasn't even hit 200 yards in a game.
Things have changed for both teams but it'll be interesting to see if the outcome, not only in the game but the rest of the season, will be different as well.
While the Cowboys have the overall series lead at 18-11, thanks to winning eight of the first nine matchups from 1966-85, the Falcons have had much more success of late. Since 2001, Atlanta is 5-2 against Dallas, including the last three wins of the series. The Cowboys haven't beaten the Falcons at all since 2009 and haven't won in Atlanta since 2006. That game was a 38-28 victory for the Cowboys in mid-December to clinch a playoff spot in what turned out to be Bill Parcells' final season as head coach.
The Falcons have some familiar faces on their defense, including a former second-round pick of the Cowboys.
·   Bruce Carter, drafted in 2011 between Tyron Smith and DeMarco Murray, played four seasons in Dallas before spending a year in Tampa Bay and two campaigns with the Jets. He's now in his first season with the Falcons as a backup linebacker and special teams player.
·   Defensive lineman Jack Crawford has started four games this year, but ranks second on the team in sacks with four and is tied for the team lead with five tackles for loss. Crawford played three years in Dallas (2014-16) before signing a free-agent deal with the Falcons in 2017.
·   Terrell McClain, who is now on his sixth NFL team since 2011, played three full seasons with the Cowboys. This year, he has started five games at defensive tackle.
·   And don't forget about kicker Matt Bryant. The 17-year veteran has been with the Falcons since 2009. But he spent about a month with the Cowboys in training camp in 2004, signed by Bill Parcells to try and improve the kicking depth. Bryant wasn't 100 percent healthy that year and only played in four games.