In preparation for Sunday's game in Seattle, Lindsay Draper goes Behind Enemy Lines to catch up with Seahawks.com writer John Boyle(johnpboyle) and discuss some pressing questions for this week's matchup.
1) Let's not even delay the lead here. Earl Thomas, facing the Dallas Cowboys, at CenturyLink Field. Is there any awkwardness, excitement, or emotions at all regarding that entire situation up there?
Thomas addressed that after his first game back, saying "The guys welcomed me back with open arms. It was a smooth process. The coaching staff gave me my space to get through it."
Obviously Thomas held out for a reason, and everyone understands why, but coaches and his teammates have all seemingly done a good job separating the business side of things from the day-to-day football stuff. And most importantly, Thomas has played very well in his two games back despite missing training camp and the preseason.
Following Thomas' first game, Seahawks coach Pete Carroll raved about how Thomas and the rest of the team handled what had the potential to be an awkward situation, saying, "It's terrific having him back. He's a terrific football player. He handled the return and our players handled the return perfectly. He worked real hard, they embraced him coming back in, we knew we couldn't play him the whole game, but we wanted to give him a great chance to contribute and he did immediately. He just handled it as well as you could handle it, and so did our players. So we're off and running and we're looking forward to next week."
2) The Dallas fan base is absolutely crazy about the addition of Kris Richard. How does his familiarity with the Seahawks affect their game plan offensively?
The Seahawks have faced former defensive assistants a few times, including Gus Bradley (Jaguars), Dan Quinn (Falcons) and Robert Saleh (49ers), and Carroll has generally downplayed the significance of how that will affect a game plan. The fact that the Seahawks have a new offensive coordinator, Brian Schottenheimer, probably takes away some of that familiarity for Richard, but he obviously know Russell Wilson well and will have his players prepared for that challenge. Carroll did note on Wednesday that he has really noticed Richard's influence on Dallas' cornerback play.
"I can see it in the corner play," Carroll said. "The corners are playing really well. They're on the line of scrimmage and they're doing a nice job. They made a nice move with (Byron) Jones and he's made a nice quick transition. He's doing a good job for them."
3) Russell Wilson has been sacked 12 times in two weeks. Do you see this up and coming Dallas defense being a huge problem up front for Wilson Sunday?
Until the Seahawks clean things up in that regard, that will obviously be a concern. As Carroll put it, "We just have to get rid of the negative things that are happening that just set you back and screw you up for your down and distances. It's really hard to overcome that and we've seen the result of it."
But the six sacks in each game have been odd, because at times the pass protection has actually been good and the offense has put together some impressive touchdown drives, while at other times—be it because of the line getting beat or Wilson trying to extend plays for too long, or some other breakdown—the sacks have piled up.
The Seahawks will also hope that playing at home will help the offense clean some things up after opening with back-to-back games in hostile environments, but yes, cutting that sack number down is a big focus this week while preparing for another dangerous pass rush.
4) So much has been made of the Seahawks that are no longer a part of the club. Who are some younger, under the radar players that Seattle is excited about?
On offense, I'd point to rookie tight end Will Dissly, who to the surprise of just about everyone, leads the team with 147 receiving yards and has a touchdown in each game. The Seahawks were excited to get Dissly in the fourth round of the draft, but more so because they viewed him as the best blocking tight end in the draft, not because of his pass-catching ability. Dissly, who began his college career at the University of Washington as a defensive end, has been a strong blocker as the Seahawks had hoped, but he has also proven to be a playmaker in the passing game, something that is even more needed with leading receiver Doug Baldwin sidelined by a knee injury for most of the opener and all of last week's game.
One of the standouts on defense so far this season has been second-year cornerback Shaquill Griffin. Griffin isn't exactly under the radar, having started almost all of last season, but after recording two interceptions last week, he's starting to look like someone who could be a potential break-out star going forward. Another defensive standout this year has been safety Bradley McDougald, who also has two interceptions, a pass defensed that led to one of Griffin's interceptions, and who is second on the team with 12 tackles. McDougald was Seattle's third safety to start last season, but started the final nine games because of injuries to Earl Thomas and Kam Chancellor, and now that he's a full-time starter this year, he has quickly emerged as one of Seattle's key players on defense.
And, strangely enough, one of the young players who has created a ton of buzz has been rookie punter Michael Dickson, a Sydney, Australia native who has wowed coaches, teammates and fans alike not just with his big leg, but the uncanny accuracy he has used to regularly down punts inside the 10-yard line.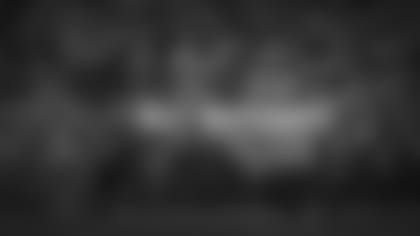 FRISCO, Texas – I typically try to vary up my matchups for a given opponent, but this week it just felt too obvious.
We all know the Seahawks have struggled to protect the passer. Going against a Dallas front seven with nine sacks in two games, that was always bound to be one of the big matchups for Week 3.
On top of that, there's going to be something worth watching for the Dallas offensive line. We saw Carolina really shut down this Cowboys offense with their defensive line, and it's conceivable that Seattle might try to do the same.
Here are my two big matchups for Sunday:
Dallas Cowboys OT Tyron Smith vs. Seattle Seahawks DE Frank Clark
The defensive lineup has changed a great deal for the Seahawks since the previous time these two clubs met last December. The one area that it has remained the same is with Frank Clark as its primary pass rusher.
Clark will generally rush from the defensive right side, but Seattle defensive coordinator Ken Norton is not opposed to moving him around in order to find the best matchup -- so look for him to take a snap or two over La'el Collins, as well. What both Collins and Tyron Smith have to guard against when facing Clark is the inside move. Clark is famous for pounding the outside as a changeup, then flying inside when he feels the weight of the tackle shift.
If there has been an area where Smith has struggled, it has been when rushers get him to the outside, then quickly adjust the other way. This is a part of Smith's game that was exposed early in his career and later when he had issues moving with his back.
Smith is healthier now and is moving more freely at this point, but he will have to guard against Clark setting him up for this move. Even as a veteran tackle, Smith is at a disadvantage with the crowd noise in this matchup. CenturyLink Field is a nightmare for offensive linemen to have to deal with -- especially when the Seahawks get you in poor down and distance situations. The crowd noise is intense and it forces linemen to have to guess on the snap count. In the past, this has been an issue for Smith.
As Clark will have a plan to attack, Smith will also work to counter. I expect him to mix up his pass sets, as well. Look for him to work to quickly get his hands on Clark and other times take the patient approach and set back to let Clark throw his best move, then adjust from there.
An advantage that Smith hopes to use is the Cowboys' running game. If they can get that going, it takes a great deal of pressure off Smith and it allows him to hammer Clark to soften him up from pinning his ears back and rushing Dak Prescott.
Dallas Cowboys DE DeMarcus Lawrence vs. Seattle Seahawks OT Germain Ifedi
This is a matchup that has to concern the Seahawks offensively, especially from what they've seen the previous two games. Ifedi has struggled to deal with both Von Miller and Khalil Mack, which means that he will likely struggled with Lawrence, as well.
As good as both Miller and Mack are as pass rushers, I honestly feel that Lawrence is more complete --meaning he plays the run just as well as he plays the pass. Lawrence will not give Ifedi a break on run downs and it's that constant pressure that wears opponents down. Lawrence never stops in the way he plays and this will eventually make Ifedi crack.
There are a couple of different ways the Seahawks will try and give Ifedi a little help. Look for their game plan to run the read-option to Lawrence's side in order to attempt to hold him in place. Lawrence is one of the most disciplined players along the defensive line and he will play his assignment to the letter. By using Russell Wilson's ball handling skills, the Seahawks will make Lawrence have to stop or slow his rush in order to find the ball. Another way they can affect Lawrence is to put Nick Vannett or Will Dissly to his side to make him have to rush a little wider and buy a split second or two for Wilson to set up and get rid of the ball.
Either way, the Seahawks are not going to let Lawrence tee off on Ifedi or Wilson. The Seahawks know it's a bad matchup for them and how they attempt to control it will be the difference in the outcome.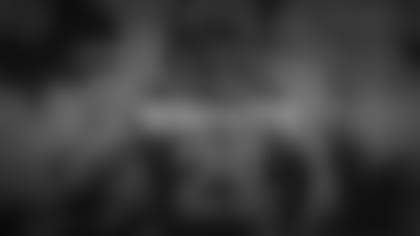 FRISCO, Texas – It feels like we've been talking about the Seahawks forever around these parts, but now we can finally break down this Week 3 matchup.
These two teams should be fairly familiar with each other by now, given that they played each other on Christmas Eve last season. In the grand scheme, a lot of things have changed for both clubs. But the teams that took the field that night are fairly similar to the ones that will play on Sunday.
Here's my weekly look at three names to know as the Cowboys prepare for the Seahawks.
Nemesis: QB Russell Wilson
It hasn't been the kind of start to the season that Russell Wilson would have liked. He has had to deal with a new offensive coordinator in Brian Schottenheimer and a cast of characters that has struggled to give him much support.
As a play caller, Schottenheimer has yet to find a rhythm with Wilson, who through the first two weeks has also taken a beating. The biggest issue for Schottenheimer and the offense has been that they've consistently been behind the chains and it has affected the way that the quarterback has played. Opposing defenses have been able to tee off on Wilson in large part due to some poor pass protection. Wilson has been sacked 12 times in two games and has taken numerous hit while attempting to get rid of the ball.
Despite all of these issues, Wilson has kept his team in games, in large part due to his athletic ability and toughness. I would describe his ability to move around the pocket as rare. As a defender, just when you believe you have him, he finds a way to escape. Rod Marinelli said to play Wilson you need to build a well around him and make him throw from there. This makes perfect sense, but I'd also add to try and make him plays backward.
When Wilson can run to the line or face it, he has a good chance of completing the ball. When he plays off his back foot, he has trouble getting enough on the ball to finish plays. There are not many quarterbacks that can carry their team just on ability alone but Russell Wilson can and that makes the Seahawks dangerous.
Weapon: S Earl Thomas
As we all know, Thomas is the last standing member of the Legion of Boom. He has played at a high level his entire career. He is one of those players that can elevate the game of those around him. Thomas missed all of training camp and preseason with a contract holdout, and it didn't stop him from picking off a pass in his first game back. He has always shown a nose for the ball and how to position himself in order to create turnovers.
Thomas is a big hitter that is always ripping at the ball when tackling. He generally plays as the single-high safety, then comes flying forward to defend the play. Like Landon Collins was with the Giants, he is going to be a factor in controlling the running game. He is not afraid to throw his body around and will take some questionable shots at the ball carrier. This is one of those gritty, tough players that will play to the echo of the whistle. If we're being honest, he is a borderline dirty player -- but he is respected in the way he plays.
Dak Prescott will need to be able to identify where he is on the field at all times. Prescott can't make loose throws and expect to get away with it, especially down the middle of the field. He also has to be careful not to hang his receivers up or put them in harm's way with inaccurate passes due to Thomas' ability to drive on the ball and arrive just as the ball is hitting their hands. Prescott will also need to be mindful when he's running the ball because of Thomas' physical style to deliver the big hit -- which he is able to accomplish quite often.
Under the Radar: TE Will Dissly
If you followed along this past season of The Draft Show, you knew one of my favorite tight ends was this guy.
Will Dissly didn't have the offensive numbers in college that some of the other top tight ends had, but I did appreciate his ability to block at the point of attack and finish with a catch when the ball was thrown in his direction. As a converted defensive end, Dissly wasn't going to look like Dallas Goedert or Mike Gesicki running routes. Washington used him more in the role of an underneath receiver working the middle of the field or dragging across it. There just weren't many opportunities for him as a downfield player.
The Seahawks have extended him as a player and are using him more as that downfield guy. His physical size makes him a difficult cover and his soft hands have allowed him to be an option in this offense. Covering Dissly for these Cowboys defenders is going to be similar to handling Rico Gathers. He is a large body that moves well enough and has the ability to extend for the ball in the air.
Dissly is not going to scare you with his speed, but he will with his ability to finish the play and the defenders need to be ready for that. Russell Wilson is not afraid to throw him the ball when he gets in trouble and Dissly has done a great job of developing into more than just a big body that can block. He's a player that this Cowboys defense will have to account for.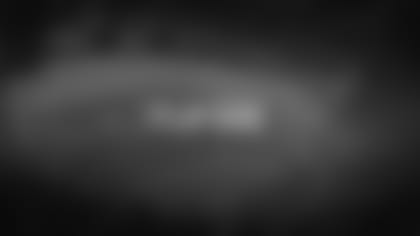 This game doesn't suggest it will be a high-scoring affair, at least with what we've seen so far in the first two weeks of the season. The Cowboys enter the game ranked 30th in total offense and have scored just 28 points in two games. The Seahawks aren't much better, ranking 27th in total offense, after a 24-17 loss to the Bears on Monday Night Football.
The Cowboys, at least, enter the game with a 1-1 record and the only team in the NFC East with a division victory. Seattle, which has played two straight road games to open the season, will be looking to avoid an 0-3 start.
Both quarterbacks are elusive in their own right, as Dak Prescott is coming off a career-high rushing game with 45 yards. Russell Wilson has always been dangerous with arm and legs. After last year's 586 rushing yards total in 2017, he became one of four quarterbacks in NFL history to post at least four different seasons of at least 500 rushing yards, joining Randall Cunningham, Michael Vick and Cam Newton, who all have six.
The Cowboys have split their eight trips to Seattle in franchise history, with some of the more memorable games in this series occurring in the Pacific Northwest. The most notable was the playoff loss in the 2006 season in which Tony Romo dropped a potential game-winning field goal in the NFC Wild Card round in Seattle. The Cowboys also had a stunning comeback in 2004, thanks to an outstanding effort from rookie Julius Jones. The Cowboys became the first team in franchise history to score two touchdowns in the final two minutes of regulation to win a game. And who could forget the last meeting up in Seattle, where the Cowboys also came back in the fourth quarter, behind a late drive and a go-ahead score from DeMarco Murray. The Cowboys stunned the Seahawks 30-23.
Cowboys secondary coach Kris Richard spent eight seasons with the Seahawks, including the last three years as the defensive coordinator. Having coached the likes of great defensive backs such as Richard Sherman, Earl Thomas and Kam Chancellor, who have a combined 14 Pro Bowlers between them, Richard has tried to bring over that aggressive style of play. He's made it no secret he prefers bigger, longer cornerbacks with size, which is one of the reasons he has moved Byron Jones to cornerback and has been adamant about Chido Awuzie staying at corner as well.