Each week, Lindsay Draper goes Behind the Enemy Lines to discuss what's happening with this Sunday's opponent. This time, she caught up with Lions reporter/producer Tori Petry (**@SportsTori**) to answer some pressing questions about the Lions, who are coming off an impressive 26-10 win over the Patriots.
1. The last time the Lions had a 100-yard rusher was in 2013, a 70-game drought! Kerryon Johnson changed that on Sunday night against the Patriots. How different does Matt Stafford's offense look with a rushing threat?
A reliable run game is what the Lions offense has been looking for for years. Matthew Stafford's arm will always be the strength of this offense, but what they've been missing is a run game that forces opposing defenses to respect the run rather than just focusing on defending the pass. It opens up the entire offense. The Lions have invested heavily in the offensive line through free agency and the draft over the past two years and we saw the fruits of that on Sunday against the Patriots. They ran the ball consistently and well, and the line gave Stafford plenty of time in the pocket as well. 
2. Speaking of Stafford, traveling to AT&T Stadium is a homecoming for him. What do you expect from him and his receiving corps?
Stafford was a little off in the first two games of the season, missing Marvin Jones Jr. on a few deep passes that would typically be surefire connections and making some unwise decisions with the football. But if the same Stafford that we saw against the Patriots shows up in Dallas, the passing game will be tough to stop. Golden Tate is still the master of YAC, Marvin Jones Jr. can come down with nearly any pass, and the young guy Kenny Golladay is one to watch out for. He won't be under the radar outside of Detroit for long - he already has 19 catches for 256 yards through 3 games this year.
3. Detroit's passing defense is best in the league. Why have they been so successful against the passing attack through three weeks?
Having All Pro, Pro Bowl cornerback "Big Play Slay" out there locking down half the field certainly helps them out in that area. Savvy veteran Glover Quin is the leader of the Lions' secondary and we also saw him show up with some big plays against the Patriots. But don't discount the impact of Quandre Diggs - he signed a 3-year extension with the team earlier this month and his payday was well-deserved. He spent his first few years in Detroit at the slot corner position but stepped in at safety after an injury last season and has excelled there ever since. 
4. The Lions have 10 sacks on the season, third in the league. What about their defense is causing them to get home so much?
The Lions franchise tagged Ziggy Ansah this year for a reason: he's their best defensive lineman. But he hasn't been healthy for a full game yet this season, so Matt Patricia gotten creative with his pass rush. He's been dialing up pressure from the linebacking corps, and it has been working - 9 of their 10 sacks have been from linebackers. To be fair, 6 of those 10 came in one game against the 49ers, but the linebacking corps has been playing well. There was a decisive shift towards bringing in bigger, stronger linebackers this offseason to fit Matt Patricia's scheme, and this is a big reason why.
5. What's the early impression of Matt Patricia and his philosophy?
Throughout the offseason, it became evident that Matt Patricia practices were more physical and faster-paced than what the Lions have been used to in recent years. His team got off to a rough start this season with a blowout loss on Monday Night Football to a Jets team that hasn't won a game since, but the win over his former team and former boss last week felt like a statement win. The celebration in the locker room after the game certainly seemed like a team that is fully bought in with their coach, as they gave him the game ball afterwards. Time will tell if this team can build off of that success or if we'll see more of the Lions team we saw in Week 1.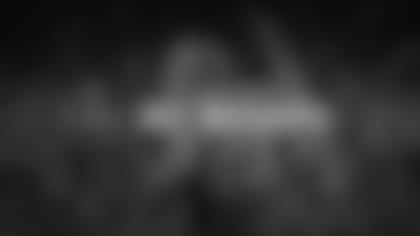 FRISCO, Texas – Here's a look at the two biggest matchups I've got my eye on in this Week 4 matchup between the Cowboys and Lions.
Dallas Cowboys WR Brice Butler vs. Detroit Lions CB Darius Slay
Offensively, the Cowboys have struggled to work the ball down the field and this is where Brice Butler can make a difference. He's a veteran that did show the ability to make plays, especially downfield. 
When Butler was with the club last season, it was a group that had size to it. Dez Bryant was the marquee player, but since his departure there's not much size among this receiver corps, other than Allen Hurns. Where Hurns has gotten most of his looks has been inside and not really down the field. 
With Butler, not only do you get the dirty work, but he also has the ability to stretch the field. This is where he'll have an advantage on Darius Slay due to the fact that he likes to play in off coverage and then react to the ball. This should allow Butler the opportunity to get going up the field and work his routes. Where Butler might have a bit of an advantage is with the ability to eat his cushion, then run past him or draw a flag for contact down the field. 
It will be hard for Butler to move Slay in the route due to how patient he stays in that backpedal. It's rare that you see a defensive back stare at the quarterback but still maintain position on the route. Also something to keep in mind for Dak Prescott is that Slay will line up on both sides of the field, so locating him each snap will be necessary for their success.
Dallas Cowboys DT Tyrone Crawford vs. Detroit Lions OG Frank Ragnow
Tyrone Crawford doesn't get nearly the credit he deserves as a player. Every year he has been asked to line up at a different position along the defensive line and play well. 
By losing weight this offseason to be better at end, I believe it has helped him at tackle. He still has managed to maintain his strength levels, but it has clearly improved his quickness. Crawford has been disruptive inside, and he will draw a rookie in Frank Ragnow -- who played a great deal of his college career at Arkansas as a center. 
Ragnow is a strong guy in the upper body and likes to get really close to the defender and work his hands to the inside. Through three games he has mastered the fine art of holding without drawing attention to himself. Where Crawford can do some damage to him is by fighting those hands off. Crawford is so active with his movement, it is going to be difficult for Ragnow to get those hands inside for control. 
Without those hands inside, it will force Ragnow to resort to other methods and this is where his balance problems will surface. As a pass blocker, Ragnow is not quick out of his stance. He tends to want to catch the rusher then work to overpower him with his upper body strength. Look for Crawford to attack Ragnow with his first move. His initial quickness off the line will give him problems. 
If Ragnow is unable work to square on Crawford, then Crawford can take the gap and grab the shortest path to Matthew Stafford in the middle of that pocket. The inside pass rush will be a key in this game, given how quickly Stafford wants to get rid of the ball.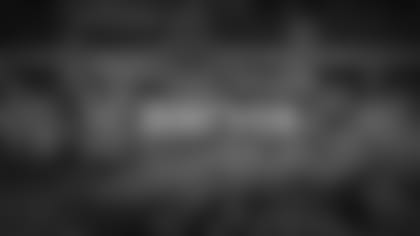 FRISCO, Texas – This is not meant as a knock on the Detroit Lions' defense, because it has been solid through three games this season.
But in studying the tape of this Week 4 opponent, it's hard not to focus on this Detroit offense and the challenges that they bring to the table. It feels like it's been 100 years since Calvin Johnson was terrifying opposing defenses for the Lions, but they have still found ways to move the football.
A lot of that is due to their quarterback, and we'll get into that. But the Lions have found several more impressive weapons in recent years. It's going to take a big effort to keep them in check.
Nemesis: QB Matthew Stafford
In my opinion, Matt Stafford is one of the greatest mysteries to have ever played in this league. His natural talent is off the charts talent, but he has struggled over the years to have any real success when it comes to consistently winning games. 
Throughout his career, Stafford has had to endure several coaching changes. The front office has never provided him with a proper running game, which has forced him to have to carry the offense the majority of the time. He is a fierce competitor with a warrior mentality. He has never backed down from a challenge or passed blame for his lack of available weapons. 
Despite his club's poor start this season, he continues to play at a high level. With their backs against the wall, the Lions came out swinging and put together a complete game against the New England Patriots when many had written them off. It was a brilliant game plan of run/pass, which kept the Patriots off balance the entire game. The Lions managed to stay ahead of the chains, and -- thanks to Stafford's pinpoint accuracy -- were able to move the ball at will.
One of his many quality traits is his ability to get rid of the ball quickly. He knows where to throw it and he makes sure it's out of his hands before the rush can get to him. In studying his work through three games, I believe it will be difficult to sack him unless there is a breakdown on the routes or the coverage makes him hold the ball. 
The Lions' offense is designed to get receivers open quickly and let Stafford deliver the ball quickly, which makes him difficult to defend.  
Weapon: WR Kenny Golladay
It is not hard to find Kenny Golladay on tape when you study the Lions' offense. He is the one guy that Matthew Stafford is throwing to, down after down. 
His length and catch radius make him an obvious target, no matter the situation. Golladay is not going to amaze you with his speed or quickness, but he does a nice job of working the defensive back in route. He has a feel for how to separate, especially when he is playing on the move. The coaches like to line him up all over the formation and let him work his routes from various spots. 
Defensively, you have to be aware of his positioning on the field. The Lions love to use bunch formations, meaning they'll clump three receivers together on one side of the line. They get in this formation in order to create confusion in coverage. With receivers breaking in all different directions, it allows Stafford to pick out the one open man to take advantage of the defense. Golladay is perfect for these situations due to the picks/rubs that are created, which allow him to get off the line cleanly and start up the field.
This guy is a serious weapon in the red zone due to his ability to extend for the ball. There were snaps where it appeared Stafford was throwing the ball away and Golladay was able to still manage to come down with it. He is one of those players that even when he appears covered, he has the capability of still making a play.
Under the Radar: RB Kerryon Johnson
It appears that the Lions have found their answer at running back in Kerryon Johnson. The rookie has shown vision with ability to make cuts in a hurry. He can make the first defender miss, and he has the stop-start quickness to take the ball and burst through the hole. 
The New England Patriots had a hard time getting him to the ground, as you can't expect to bring him down with an arm tackle. You have to get bodies around him to have a chance there. He will lower his pads to fight for extra yards, and he shows the power to be able to finish runs. 
Johnson plays with balance and can be a hard guy to knock off his feet. He can get in the hole and bounce to the outside. He doesn't appear to be moving fast but he is, and that gives him the ability to get through small cracks for a man his size.
He's also versatile. He catches the ball well out of the backfield, so you can use him as a weapon when throwing him the ball. He has really soft hands.
In my opinion, Johnson was the main reason for the Lions' offensive success against the Patriots. He gives the offense balance to keep them ahead of the chains. That makes their play action game that much more effective.
Johnson plays in a rotating system where he splits time with LeGarrette Blount and Theo Riddick -- but it's not even close who the best player is. The Cowboys have to be ready for a steady diet of Kerryon Johnson in this game.
-Bryan Broaddus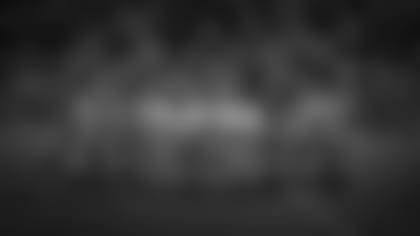 The Matchup:
Things can look pretty different in a span of a week. Look no further than both of these teams. The Cowboys were coming off an impressive win over the Giants and looking to get back to 2-1 before the Seahawks steamrolled them for most of the game and finished the job for a 24-13 win.
The Lions were 0-2 and facing Tom Brady and the Patriots, but instead of falling to arguably the NFL's best quarterback of all time, Detroit gave Matt Patricia his first win as a head coach, thumping the Pats, 26-10. Maybe it helped that Patricia coached the Patriots for so long, but either way, the Lions' defense had answer for Brady.
The Lions currently have the NFL's best pass defense, allowing just 152.0 yards per game. That's not a good stat for the Cowboys to hear, considering they rank 31st in the NFL with a 145.0 yard average in that area. However, Detroit does have the league's worst rush defense, allowing 149.3 yards on the ground. So that could be a good sign for Ezekiel Elliott, who is coming off his best statistical game of the season at 127 yards. However, Zeke did have some miscues with a fumble and a penalty that negated his own touchdown reception.
With the final game of the month, this will be a huge game for the winner to get to 2-2 and avoid the dreaded 1-3 start.
The Series:
The Lions are one of the teams that have fared rather well against the Cowboys over the years, especially since 1981. Overall, the Cowboys lead the series 15-12, and 8-3 at home. But since a last-second field goal by Eddie Murray (who was also a former Cowboys kicker on two occasions) in a 27-24 win in 1981, the Lions own an 11-9 advantage over the Cowboys.
Recently, the Cowboys have won the last two meetings – both at home – including the dramatic 24-20 win over the Lions in the NFC Wild Card Game. Dak Prescott led the offense to 42 points in a rout over the Lions in 2016, the last meeting between the two franchises.
The Connections:
The Cowboys have a couple of coordinators that spent time in Detroit, led by defensive coordinator Rod Marinelli, who was the Lions' head coach for three years from 2006-08.
Offensive coordinator Scott Linehan was the Lions' offensive coordinator for five years before taking over in Dallas.
First-year QB coach Kellen Moore spent three years as a backup quarterback for Lions before coming to Dallas in 2015.
Moore spent time with backup quarterback Matt Cassel, who is in his 14th season, serving as the backup for the Lions, his sixth pro team.
-Nick Eatman