Cliff Harris may no longer be producing big hits like he did when roaming the Cowboys' secondary in the 1970s, but that doesn't mean he's not still making an impact. At age 69, he's as active as ever.
"It's just amazing," he said of his life today. "I'm really thankful to be as healthy as I am."
Which truly is a blessing, considering the punishing blows he delivered during a decade-long career that saw him win two Super Bowls, garner three All-Pro honors and earn six straight trips to the Pro Bowl. He was named to the Pro Football Hall of Fame's All-Decade Team for the 1970s and was inducted into the Cowboys' prestigious Ring of Honor in 2004.
That greatness now, though, is reflected through his work in the community. This Monday, June 18, he will be on hand to host his annual Cliff Harris JDRF Reunion Golf Classic. The annual event that benefits the Juvenile Diabetes Research Foundation is one that is dear to his heart.
"JDRF is focused on type 1 diabetes," Harris said. "My dad was a type 1 diabetic. He was a fighter pilot in World War II, and he was going to be a jet test pilot. But they gave him a physical before they went to jet pilot training school and found out he had diabetes. It completely washed him out of flying in the Air Force.
"He didn't live his dream, but I had the chance to live mine."
Harris has held his golf tournament in Dallas for the past 25 years, the last several spent in association with JDRF. It's a chance for he and his former teammates to not only meet and greet with the fans, but also spend time and reminisce with each other.
This year's sold-out event, which will be held at the Dallas Athletic Club, will also honor the 40th anniversary of the Cowboys' trip to Super Bowl XIII, where they lost to the Pittsburgh Steelers. Taking part in the festivities will be former Hall of Fame quarterback and current Fox NFL studio host Terry Bradshaw.
"We've raised a lot of money through the years," said Harris. "(The JDRF) is a really good organization. People are so dedicated to it, committed. I'm glad that I'm a part of it. It means a lot to me."
As do his roots in Arkansas. Harris primarily grew up in Hot Springs, but graduated from Des Arc High School. He then accepted the only college scholarship that was offered – to tiny Ouachita Baptist in Arkadelphia. Switched from quarterback to defensive back, his standout defensive play caught the eye of Gil Brandt and the Cowboys.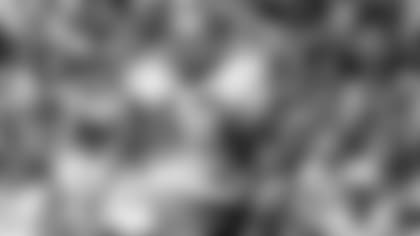 Signed by Dallas after going undrafted, Harris not only went on to make the team as a rookie, he became a starter during that 1970 season, a role he did not relinquish until his retirement after the 1979 campaign. In between, he helped Dallas reach the playoffs in nine of his 10 years with the club.
That rags-to-riches, coming-from-nowhere spirit still burns strong in Harris today. That's why he helped found and remains the guiding force behind the Cliff Harris Award, which is given each year to the top defensive player in the country representing the Division II, Division III and NAIA levels.
"It's really for these small college guys who don't get the exposure," said Harris. "You just wouldn't believe how talented they are and how few of them get a chance to try out [for the NFL]. I was a lucky guy."
This year's winner, Michael Joseph from the University of Dubuque, is now getting his shot as an undrafted free agent with the Chicago Bears. His hope, of course, is to follow in the footsteps of Harris, who remains the pride and joy of Ouachita. So much so that the school's stadium is named after him.
"I go up there when I can and go to the games," Harris said. "We have a group of my Ouachita teammates that still get together and play golf. It's interesting that our group has hung together for as long as it has."
Ouachita games, however, aren't the only ones Harris attends. He still enjoys heading out to AT&T Stadium to watch his team, the Cowboys. And he's got a good feeling about what lies ahead.
"I like our quarterback," Harris said of Dak Prescott. "I think he's a winner, and I think we're going to win. I think he's going to take the team to a championship. Dak is something. He's got that uniqueness that pushes a team to win.
"And Zeke (Ezekiel Elliott) is just incredible. He has that kind of explosive ability and speed and agility to break the long runs. I think he and Dak can make it happen."
Until then, Harris will continue to stay busy, not just through his community activities but also in keeping up with his wife, Karen, their six children and their seven grandchildren. There's a reason why he rose from Ouachita to become one of the greatest to ever wear the Star. And that relentless drive shows no signs of slowing down.
"It's a fun time in our lives," Harris said. "It really is."