FRISCO, Texas – Most years, the NFL's supplemental draft flies under the radar, and for good reason.
It happens during the quietest portion of the NFL offseason, it very rarely involves prominent players – not to mention, most teams simply don't get involved. Only six players have been selected in the supplemental draft in the last decade, and it has been three years since the Rams used a fifth-round pick to acquire Isaiah Battle back in 2015.
That's probably not going to be the case on Wednesday, as the league holds its 2018 NFL Supplemental Draft. This year's crop of supplemental draft prospects is much larger than usual, with five players eligible for consideration. Not only that, but there's some exceptional talent this year, with a few of these prospects grading out at a high level.
The way it works is fairly simple. If an NFL club has interest in a supplemental draft prospect, it submits an upcoming draft pick as a bid. All 32 clubs are eligible, and the highest bidder wins. The winner is awarded the player, forfeiting that 2019 draft pick in return.
The majority of supplemental draft picks don't amount to much, but it is possible to hit on talent. The Browns acquired Josh Gordon with a second-round pick back in 2012. Cris Carter, now in the Pro Football Hall of Fame, was acquired with a fourth-round pick in 1987.
Only time will tell if the Cowboys get in on the bidding. They last won a supplemental player in 2010, when they gave up a seventh-round pick for Josh Brent. They have been awarded a supplemental draft pick on six occasions in their history.
While we wait to see what happens, I decided to write up some scouting reports on this year's prospects. If the Cowboys do opt to select one, we'll have a good idea of what we're getting.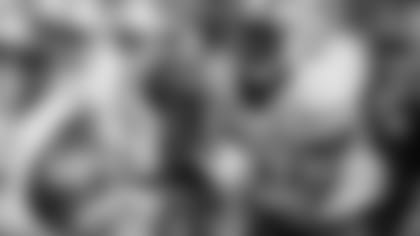 Name: Sam Beal
College: Western Michigan
Position: CB
Height/Weight: 6-0/185
Beal is above all else a press man corner. The tighter to the man, the better he plays.
Very good with his hands and feet. They all work well together. Smooth back pedal.
He is a competitive player. Doesn't back down when receivers try and bully him.
Quick to make his turn. No wasted steps. Plays with start-stop quickness.
Strength to force his man wide. Uses the sideline well.
Shows catch up speed. Quick-footed. Doesn't let you execute double-moves on him.
Easy transitions. Doesn't labor in his movement at all.
Aware when it comes to switching off responsibilities. Doesn't get caught out of position.
He is able to position himself in the red zone to defend his man. Plays with balance.
Has a feel for how to play through the trash. Receivers try and run him across the field and it doesn't bother him.
One negative: he can be hit and miss as tackler. I have seen him step forward and wrap up, then other times be a step late.
He gets his eyes around to find the ball. Puts himself in position to knock it away. Could have had more interceptions but didn't secure the ball.
Plays faster than his timed speed. Majority of his work is on the outside and not in the slot.
Grade: Based on his tape, I gave Beal a third-round grade.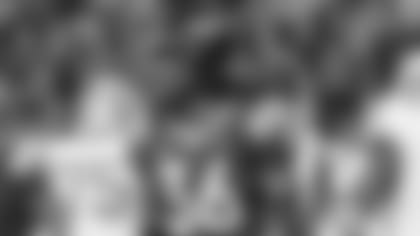 Name: Adonis Alexander
College: Virginia Tech
Position: CB
Height: 6-3
Weight: 195
Alexander is a long, rangy corner. His length makes him hard to get around. He almost looks like a safety playing on the outside.
For such a long player, he turns quickly. Adjusts well on the move.
Despite his size, he will line up and play in the slot. His feet are quick.
When he gets beat it's due to his technique being lazy. He has slow hands and feet. When he misses with his hands, he gets in trouble.
Has the upper body strength to drive his man out of bounds along the sideline.
I didn't get the feel that he had much extended speed. When receivers got past him, he really had to rally to catch up.
He will take some strange angles to the ball when driving to make a tackle. At times he doesn't go straight to the ball carrier.
Too aggressive down the field. Will draw flags, especially when playing off coverage. He likes to bang on the receiver, and he is not afraid to gamble on a route. Plays with confidence.
For his size, I would like to see him be a better tackler. He will attack the ball carriers at times, then other times he will retreat. He had a big-time, physical hit against West Virginia which knocked a deep ball loose.
Had seven career interceptions and 24 pass break ups. Aggressive when he has the chance to play the ball.
Grade: Based on his tape, I gave Alexander a third-round grade.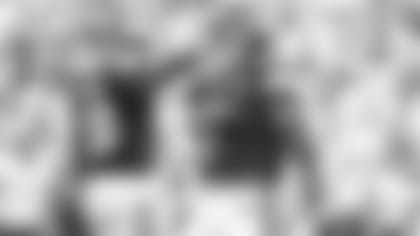 Name: Brandon Bryant
College: Mississippi State
Position: S
Height/Weight: 5-11/215
His movements are good. Smooth pedal.
Has to be careful not to guess on the route. Struggles with the combination of routes.
He will show his speed at times, but there are a lot of instanced where he just gets frozen.
Wrap-up tackler. Can be physical when he gets to his man. Not afraid to throw his body around.
Shows the ability to create turnovers through physical play.
Not always the deepest of the deepest, as far as safety alignment goes. He will allow the ball behind him. Finds himself in no man's land at times. You can fool him, as he gets caught looking in the backfield.
Can drive on the ball when he sees it.
Grade: Based on his tape, I gave Bryant a fifth-round grade.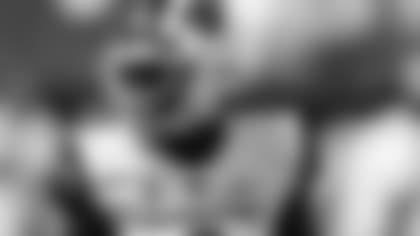 Name: Bright Ugwoegbu
College: Oregon State
Position: LB
Height/Weight: 6-1/205
Physically, he looks like a safety. I don't believe he could play as a linebacker in the NFL.
Will play in coverage at times in the slot. Generally, lines up to the field side of the formation.
Wrap-up tackler. Aggressive when he sees the ball.
Will retrace his steps in order to get in on the play. Needs to be better with his redirection.
Plays with a burst to the ball. Slippery player. Does a good job avoiding blocks. Plays well through the trash.
Can get lost in space while in coverage.
Will give some ground playing against the run, mainly due to his size. Will not power through blocks.
Will go for the turnover. Tries to rip the ball loose.
Can cover some ground when running. Close down from the outside.
Likely to be a better special teams play than linebacker or safety. When he gets around the ball he can make some plays.
Timed speed in his workout was 4.95, but he plays much faster than that. Might not have been ready for this workout.
Grade: Based on his tape, I did not give Ugwoegbu a draftable grade.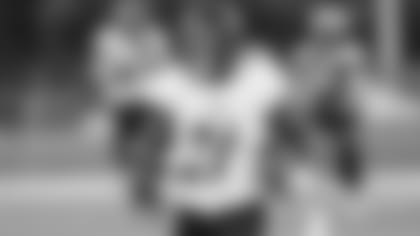 Name: Martayveus Carter
College: Grand Valley State
Position: RB
Height/Weight: 6-0/200
Carter has an explosive first step. He hits the hole in a hurry.
Short-area wiggle. Can make the first man miss.
Trouble getting to the edge. Doesn't have the extended speed to turn the corner. Better straight ahead runner. All of his big runs are down the middle of the field.
Defenders have a hard time bringing him down. Plays with some balance. Keeps his pads down when he runs.
Catches the ball well in the flat – makes it look easy. Adjusts on the move.
Follows his blocks. Patient runner.
Needs to have better ball security. Will hold it loose at times.
Vision is good once he gets past the line of scrimmage.
Good running back but not a dominating one.
Grade: Based on his tape, I did not give Carter a draftable grade.