(Editor's Note: In anticipation of the 2018 season, Bryan Broaddus has once again taken a break from scouting the Cowboys in order to scout the opposition. Over the next several weeks, he will take a position-by-position look through the 2018 schedule, analyzing the top five players at each spot for a better understanding of what the Cowboys are up against. The series continues this week breaking down the defensive tackles.)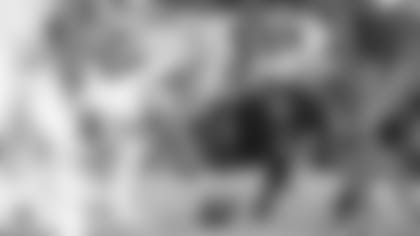 FRISCO, Texas – A lot of these previews I've written involve guys that may never play the Cowboys.
It's a long season and injuries happen every week. Whether I'm previewing Gerald McCoy, who doesn't come to Dallas until Christmastime, or Julio Jones, who hosts the Cowboys on Nov. 18, there's no guarantee we'll ever get to see those matchups.
That hopefully won't be the case with today's preview, as it sets up nicely for a fun season opener. Starting right off the bat in Week 1, the Cowboys should figure to have their hands full with Kawann Short.​
Name: Kawann Short
Team: Carolina Panthers
Height/Weight: 6-3/315
College: Purdue
Experience: 6th season
NFL Draft: Selected in the second round, 44th overall, by Carolina in 2013
Doesn't have the best build physically but is a strong man.
Can control the blocker when he extends his hands. Has the ability to overpower the blocker. Mauler. Has some strike/pop in his hands.
Early in the season was really good for two to three steps then loses steam to chase the play outside. As the season wore on, his conditioning improved and he chased better.
Makes plays when the ball comes right at him. Can defeat the blocker and finish the play. Can anchor down at the point of attack. When he hits the gap can be a problem to deal with.
Will get in trouble when he plays tall or with straight legs. Can't allow blockers to get under him. Gets frustrated when this happens to him.
Plays with football intelligence. Doesn't get fooled or pulled out of position. Is able to carry out his assignments well. Good instincts. Plays with discipline.
Limited pass rush techniques. More of a power rusher than moves.
Can bend in the lower body to the quarterback. Disruptive in the pocket.
Scheme will require him to be used on stunts. Moves well but not his best trait. Better when he can just attack the blocker 1-on-1.
Has averaged an impressive eight sacks a season the last three years.
2018 Outlook: Carolina boasted the No. 7 defense in the league last year, highlighted by a third-ranked run defense. As you might expect from his $80 million contract, Short was a big part of that with 49 tackles and 7.5 sacks on the season. Teaming up with Dontari Poe this season, Short should figure to be his usual disruptive self in 2018. The Panthers will be a big, early test for the Cowboys run game.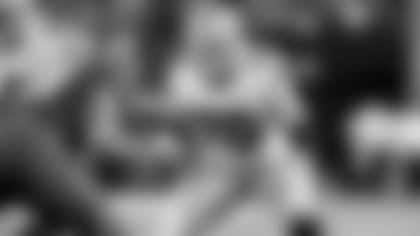 Name: Gerald McCoy
Team: Tampa Bay Buccaneers
Height/Weight: 6-4/300
College: Oklahoma
Experience: 9th season
NFL Draft: Selected in the first round, 3rd overall, by Tampa Bay in 2010
Generally lines up at the three-technique or under tackle in Tampa's scheme.
Impressive first step off the ball. Can capture the corner in a hurry.
High motor/effort type of player. Doesn't come off the field.
Is able to play sideways fast. Outstanding redirection skills. Puts the blocker in a bad position with how quickly he's on them. Doesn't give the blocker much time to react.
Powerful to hold the line of scrimmage. Is always facing double team blocks. Doesn't get moved when dealing with them.
Works down the line staying square. Plays outside the tackle box. Range to make plays on the edge. Doesn't stay in one spot. Is always on the move.
When he hits the gap, hard guy to reach or cut off block due to his strength. He just doesn't allow the blocker to get his head across his body.
Shows balance when dealing with blockers around his legs. Not bothered at all. Plays on his feet. Contact balance ideal when taking on blockers.
Can close on the quarterback in a hurry when attacking the pocket. Plays with a burst.
2018 Outlook: You can't play McCoy better than the Cowboys did in their 2016 meeting. Travis Frederick, Ron Leary and Zack Martin held McCoy with no tackles and no sacks in that 26-20 win. The cast of characters is a little different this year, but the challenge remains the same. McCoy has been a Pro Bowler each of the last six years, and this season he'll be joined on the line by Jason Pierre-Paul, Vita Vea and Vinny Curry – all of whom were acquired in 2018. McCoy was a problem in his own right, but the Buccaneers' entire defensive line looks formidable heading into this season.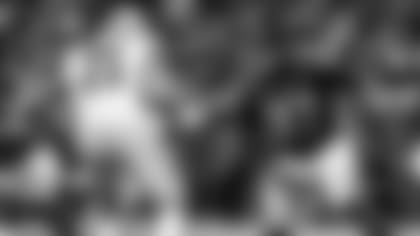 Name: Grady Jarrett
Team: Atlanta Falcons
Height/Weight: 6-1/304
College: Clemson
Experience: 4th season
NFL Draft: Selected in the fifth round, 137th overall, by Atlanta in 2015
Jarrett is built low to the ground. Gets under blockers easily. Lower body power. Will push the middle of the pocket. Doesn't let the blockers set their feet on him.
Plays well with his hands. Has some power in them. Can control the gap. Will keep the blocker along the line of scrimmage and use him to clog the hole.
Has a feel for how to get through the trash as he plays on the move. Will dip his shoulder in order to avoid the trap block. Can make himself small in order to keep from getting blocked.
He can cause some problems for the blocker in 1-on-1 situations. They have a hard time getting their hands on him to control him. Small hitting space. Finds gaps and creases to rush the quarterback.
Attacks the ball in the quarterback's hand while rushing in the pocket. Will try and create turnovers on his pass rush.
Plays with a burst when chasing the ball. Good playing speed. Hustles to make plays on the edge. Common to see him make tackles near the numbers on the outside.
Contact balance is outstanding. Plays on his feet.
Quick to read the screen and work to the outside. Can finish when he plays in space.
Violent when dealing with the double team. Can split blocks with strength and quickness.
Was misevaluated by teams coming out of college due to his size and making opponents pay for that.
2018 Outlook: The Falcons have gained notoriety for their explosive offense thanks to talents like Matt Ryan, Julio Jones and Devonte Freeman. Thanks to good drafting, they can say similar things about their defense. Jarrett will line up alongside Vic Beasley, and he's got the likes of Deion Jones and Keanu Neal playing behind him in this Atlanta defense. As we saw last year during a disastrous trip to Atlanta, the Falcons know how to get after a quarterback. Hopefully this year the Cowboys are better prepared for Jarret & Co. than they were in 2017.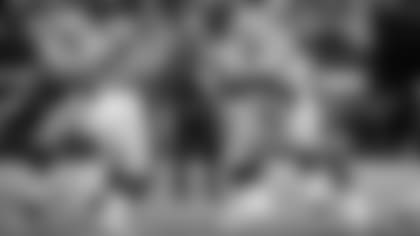 Name: Fletcher Cox
Team: Philadelphia Eagles
Height/Weight: 6-4/310
College: Mississippi State
Experience: 7th season
NFL Draft: Selected in the first round, 12th overall, by Philadelphia in 2012
This is a powerful player. He can easily throw blockers aside. Hard man to move off the line. Closes down the hole when in the running game. Can anchor down at the point of attack.
Tough to handle when he gets the edge. Doesn't allow the blocker to get in front of him.
Can retrace his steps when he gets up the field. Will fall back inside to make the tackle.
Able to work down the line of scrimmage. Keeps his feet moving. Shows the range to get to the outside.
Physical finisher as a tackler. Can bring the ball carrier down in his tracks.
Would be just as good at defensive end as he is as a tackle. Doesn't matter the scheme, he can play the position.
2018 Outlook: Of all the divisional rivals the Cowboys have to account for on a yearly basis, Cox just might come the closest to a true nemesis. He has been a force for the Eagles for six years now, earning a $102 million contract extension along the way. The cast of characters has changed around him over the years, with guys like Bennie Logan, Vinny Curry, Derek Barnett and Chris Long coming in and out of the lineup. But as long as Cox is anchoring the middle of Philly's defensive line, the Eagles should present quite a challenge for the Cowboys' front five.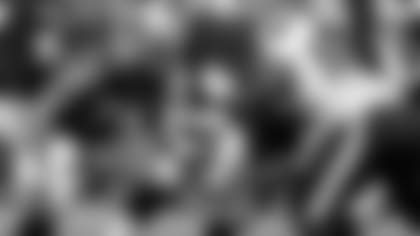 NFL Draft: Drafted in the third round, 77th overall, by Tennessee in 2011
The first thing you notice about Casey is his outstanding initial quickness off the snap. He gets into his man in a hurry. Hard to handle due to his explosiveness off the ball.
Highly-competitive player. Plays with physical toughness. Shows the ability to break down blockers. Is always coming at you.
Is able to redirect quickly. Finds the ball in a hurry. He goes in one gap then back to the other. Uses the arm-over move to free himself from blockers. Instincts to find the ball.
Nice lateral quickness and agility. Can get from one spot to another. Plays with range. Often works outside the tackle box.
Outstanding with his hands. Gets rid of blockers quickly. Never stops moving on a blocker.
Can really bend when coming around the corner. Has those defensive end rush traits.
Strong enough to force blockers to have to hold him. Can really push the front of the pocket. Has the strength and power to defeat blockers 1-on-1.
If he has a problem, he tends to lose his balance when he's playing. There are snaps where you see him get knocked around some then end up on the ground. Tends to happen when he has to deal with a double team.
Can use him on stunts due to his ability to play on the move. Coaches are not afraid to line him up at a couple of different spots and let him rush.
Have to account for him on every play. Disruptive.
2018 Outlook: One of the biggest takeaways from this preview series is just how much talent the Tennessee Titans possess on their roster. We saw it translate to a playoff appearance last season, and it will be interesting to see if they can maintain that momentum. Casey will be a big part of that, as one of the most talented – and experienced – players on their roster. The last time he played Dallas, back in 2014, Casey terrorized the Cowboys to the tune of two sacks and two tackles. He will undoubtedly be a handful once again in 2018.