IRVING, Texas – Let me start with a couple of disclaimers here:
Adrian Peterson, set for NFL reinstatement on Friday, remains under contract with the Vikings, who have stated publicly they have every intention of keeping their star running back in Minnesota.
The Cowboys have not expressed a desire to acquire Peterson. Team owner/general manager Jerry Jones has said they'll visit with the top running back prospects in this year's draft, which means a rookie very well may wind up as DeMarco Murray's replacement.
So, unless something drastic changes in the coming days or weeks, what you're about to read is essentially transcribed bar talk.
Well, Bill Parcells never dealt in hypotheticals around here, but I can. So here goes.
If made available for trade, Peterson is the type of A-plus player who perfectly defines the Cowboys' philosophy for the next 1-2 years:
The Cowboys have already taken a chance on embattled pass rusher Greg Hardy despite a possible NFL suspension looming. They've restructured Tony Romo's contract to help accommodate the full range of Hardy's incentive-laden one-year deal, which in turn pushes millions of dollars to the salary cap in future years. Not now, though.
Now's the time to maximize the remainder of Romo's prime. Turning 35 next week, he's confident he'll play several more years at a high level. But in his line of work, there's always a chance his surgically-repaired back flares up again. Mine doesgetting out of bed, and I haven't made a 10-year living dodging 300-pound linemen.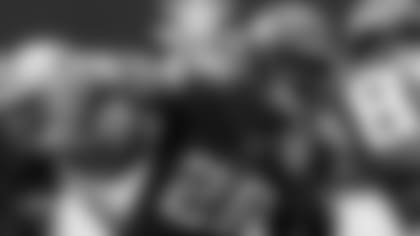 The Cowboys know Romo's window is year to year. As he goes, they go. And last year they found the formula for making Romo his very best: They armed him with a patient, consistent, dominant power running game.
Murray was great at it. Peterson can be even better.
Yes, he's 30 years old. Yes, Murray's three years younger. But Peterson was suspended 15 games last year for violating the NFL's personal conduct policy, and now he's back, presumably refreshed. He's the same player who returned from ACL surgery earlier than anyone could've possibly imagined. His physical gifts reside in a different category than most athletes.
Any deal for Peterson would likely require a contract restructure – he's set to make $12.5 million – and the team he plays for next season would have to oversee that he maintains"an ongoing program of counseling and treatment as recommended by medical advisors," according to the NFL's statement.
I'm not sure what type of trade offer might intrigue Minnesota. And I won't say the Cowboys are one player away, because they're not. Hardy, if eligible to play for the bulk of the 2015 season, does improve their biggest inconsistency on defense: pass rush.
An elite back like Peterson would, too, combined with a proven rusher in Darren McFadden. The run game became the foundation of this team's success last year, revitalizing Romo and keeping the defense fresh.
It isn't the same without Murray. But the best back of this generation wouldn't be a bad consolation prize.
It's worth shooting the breeze about, at least.