FRISCO, Texas - The last stretch of the offseason is upon us. The next time the Cowboys get together, it will be time for training camp.
The roster is nearly full and that should mean a healthy dose of competition – at all positions. In the coming weeks, the writers of DallasCowboys.com will focus on each position to find the most intriguing battles as we get ready for training camp.
Today, we continue the series with the offensive line.
Battle To Watch:
The Cowboys couldn't believe Connor Williams was still around at No. 50 overall and made sure to grab him, even with a potential trade for a veteran safety reportedly on the table. That's how much they obviously covet Williams and his ability to start right away at left guard. But considering he is a rookie and not that experienced at guard, Williams might not have the left guard spot completely locked up. If he shows any sign of struggling, the Cowboys could always look at other options, which include veteran Marcus Martin, who joined the team in free agency.
Don't Forget About:
While he did start in the Super Bowl last year with the Patriots, Cameron Fleming has somewhat been overshadowed by the drafting of Williams, which probably keeps La'el Collins starting at right tackle. However, Fleming wasn't just signed to compete for a starting job. The Cowboys had no real replacement for Tyron Smith when he suffered injuries last year and it was one reason they missed the playoffs. So Fleming is here to make sure there is no huge drop-off if the Cowboys have more injuries on the offensive line. Don't forget that Fleming has experience at guard as well and could possibly play inside if needed.
Bubble Watch:
The Cowboys usually give priority draft picks a longer leash to make the team. That being said, time is definitely running out for Chaz Green, who obviously had a game to forget last year at Atlanta, playing at left tackle. Green has spent most of the offseason at guard, especially with Zack Martin sitting out early on before signing his deal. Green will likely stay inside but if he's not starting, his versatility to play tackle is what will keep him on the team. Then again, the Cowboys might not be hesitant to move him back there considering what happened in 2017 but did give him some locks later in the offseason when Smith was taking some time off. So what happens Green will be an interesting situation for the Cowboys in training camp.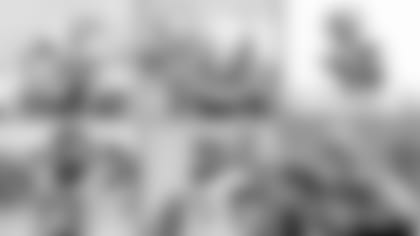 Locks:
Tyron Smith - Travis Frederick - Zack Martin - La'el Collins - Connor Williams - Cameron Fleming
Contenders:
Marcus Martin - Joe Looney - Chaz Green - Kadeem Edwards
Long Shots:
Bryce Johnson - Jacob Campos - Jay Robertson - Dustin Stanton