FRISCO, Texas – The Cowboys drafted three cornerbacks this offseason and added another veteran in free agency. This was after they saw two veterans sign with other clubs.
Clearly, the Cowboys are trying to shore up the position and hope to find a player or two that can be considered among the best in the game.
The Cowboys will certainly have to face some of the best this year on the other side of the ball.   
Here's a look at my five best corners the Cowboys will have to play this upcoming season:
Honorable Mention: Richard Sherman (Seattle Seahawks), Aqib Talib (Denver Broncos), Desmond Trufant (Atlanta Falcons), Janoris Jenkins (New York Giants)
#5. Casey Hayward
Los Angeles Chargers (5-11, 192)  5th Year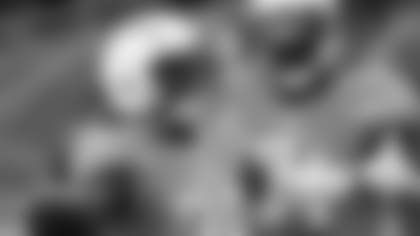 (Plays at Dallas on Nov. 12)
Will line up at both left and right corner. Nice reactions. Will plant and drive with quickness. Works hard to stay in position. Has a feel for how to avoid "Picks" or "Rub" routes.
Physical off the line. Doesn't get taken out of the play. Can fight through or avoid to maintain coverage. Does a nice job of defending the inside routes. Strong to hold his ground. Plays with balance.
No tightness in the way that he moves. Can pedal, open and adjust. Nice lower body bend and flexibility. Doesn't take him long to get going. Plays with lateral quickness and agility.
Discipline player in zone. Will get to his area, set up and the work to the ball. Don't see him out of position.
If he has a weakness, he is not a great tackler. There are snaps where he's in space and he lunges which causes him to miss.
Led the Chargers with 7 interceptions and 20 passes knocked down in 2016.     
#4. Chris Harris
Denver Broncos (5-10, 190) 6th Year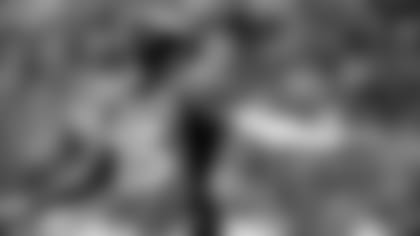 (Plays vs. Dallas on Sept. 17)
Highly competitive player. Rare to see him take a play off. The bigger the situation, the more he is going to battle.
Scheme wise will draw the opponent's best receiver. Will play both sides of the field and in the slot. Has a knack of how to read and react.
Doesn't play cautious at all. Can carry receivers across the field. Outstanding at reading routes. Plays with a burst but there are snaps where you see receivers separate from him vertically – Julio Jones gave him problems here.
Doesn't have the long speed. Best when he can play up tight and react to the ball. Doesn't give the quarterback much of a window when he plays tight.
Like how physical he is with larger receivers. Doesn't back down. Does a really nice job of getting his head around to find the ball.
Aggressive as a tackler especially when facing a slant. Will wrap up when he has to.
Smart player. Knows the situation when he's in coverage. Plays the sticks and will rally to keep receiver from them.
Was 2nd on the Broncos in pass breakups with 11.
#3. Josh Norman
Washington Redskins (6-0, 190) 5th Year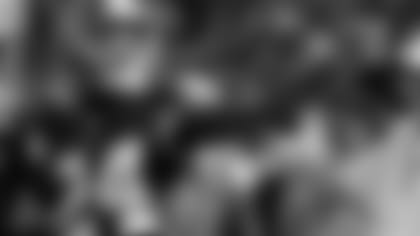 (Plays vs. Dallas on Oct. 29 & at Dallas on Nov. 30)
Normally you will find him playing as the left cornerback.
True passion for the game. Loves to compete and mix it up. Never backs down from a challenge. Plays with a flair. Shows physical and mental toughness.
Doesn't let mistakes bother him. The bigger the opponent, the tougher he plays. Shows football intelligence. Hard guy to fool. Has seen all the routes.
More quickness than playing speed. Can change direction in a hurry. Is able to flip his hips to get in position to cover a route. Does a really nice job of staying in position and covering the receiver without drawing a flag. Good with his off hand.
Doesn't let the receiver get away from him. Tight man for man coverage. Has a feel for how to exchange coverage in routes. Adjusts well, doesn't panic. Doesn't make mental mistakes.
Knows how to squeeze the receiver in the red zone. Uses the sideline to his advantage.
Knocked down 19 passes during the 2016 season.
Willing wrap up tackler. Not afraid of contact.
Will be interesting to see if they allow him to travel more with top receivers?    
#2. Patrick Peterson
Arizona Cardinals (6-0, 219) 6th Year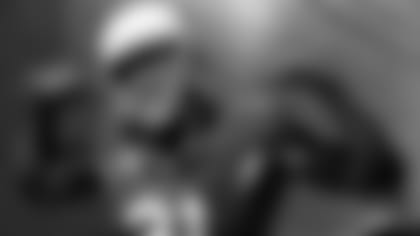 (Plays vs. Dallas on Sept. 25)
Outstanding physical size. When he gets his hands on the receiver, he can hold him in place. Will travel with the opponent's best receiver.
Will come up to tackle but doesn't always wrap up. Quick footed. Does a really nice of staying in position while in route. Very smooth in the way he plays. Turns well. Can adjust on the move.
Will contest the ball. Especially tough when defending in the red zone. Reach really helps him here. Doesn't give up ground.
Stout in his approach. Doesn't get bullied by receivers. Can be too aggressive and draw flags. Moves across the field with ease.
Hard guy to run away from. Will rally to the ball. Looks comfortable playing in off coverage. Nothing really bothers him. Can back pedal, turns and burst. Doesn't labor at all.
Reactionary athlete. Is one of the best in the league when it comes to changing directions. Has a feel for how to play routes.
Makes it difficult for quarterbacks to find those windows.
#1. Marcus Peters
Kansas City Chiefs (6-0, 197) 3rd Year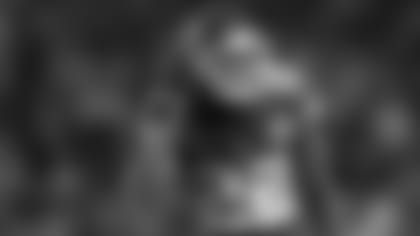 (Plays at Dallas on Nov. 5)
Outstanding lateral quickness and agility. Manages to stay in position due to those traits. Is always fighting with the receiver down the field. Doesn't allow the receiver to get the best of him.
Aware player. Doesn't get locked on one thing during the play. Has a feel for how to rotate to help in coverage. Does a nice job of driving on the ball.
Has the speed and quickness to close ground. Not much space allowed when in coverage. Plays the ball well with his off hand. Has vertical speed to cover when receivers take him down the field. Moves with ease. Light on his feet.
Doesn't played stressed. Balance is outstanding. Appreciate the way that he takes the slant away from the receiver in the red zone. Is able to quickly jump inside on the snap.
Can tell that he does film study when he adjusts that way. Hard to get him moving the wrong way.
Is a cloth tackler. Doesn't wrap up, more of a drag down.
Don't see him travel with the opponent's best receiver much. Tends to stay on the left side of the field or in the slot.
Turnovers tend to come his way. Had six interceptions along with three fumble recoveries in 2016