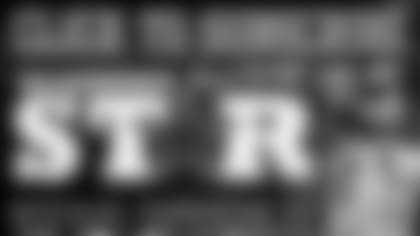 Have heard a few people the last few days talking about the circumstances of Bill Parcells leaving the team after the playoff loss at Seattle following the 2006 season. And the information couldn't have been more incorrect. Wanted to clarify the confusion:
Parcells would have absolutely returned for 2007 if not for how the year ended with the three straight losses and the devastating circumstances of the botched snap against the Seahawks.
Jerry and Stephen Jones absolutely wanted him to return. The only reason the decision took as long as it did was because they kept hoping Parcells would change his mind. The announcement came 17 days after the Seattle loss, but twice before that, Parcells told them he was done. They told him to take more time.
Parcells did not resign because of Terrell Owens. At least not entirely. To say it did or didn't play a part would be speculation. Parcells was exhausted, more mentally than physically. Here's what he told me in 2010: "Well, that last game was a very, very, very disappointing loss for me and the Cowboys, and sometimes the resignation of 'well, it's another offseason or a regular season,' just all the things that are in front of you, just to get to that opportunity again, they kind of weigh on you a bit. I would say my energy level at that time was a little bit diminished, and after thinking about it for a little while, I thought it might just be a good time."
Asked him pointblank the natural follow-up. Would he have returned if the Cowboys beat Seattle in the playoffs? He didn't say 100 percent in the affirmative; he was pretty sure he would have. Was kind of one of those classic Parcells replies where it takes a few minutes to decipher exactly what he said or didn't say. Came away with the impression he would've returned.
Before moving on, it's ridiculous to say the Cowboys wouldn't have gone 13-3 in 2007 if Parcells returned. Not saying Wade Phillips was the perfect fit following the Tuna's tenure, but the talent was there. No reason to believe Jason Garrett wouldn't have come aboard as offensive coordinator and that as much as anything was the biggest difference.
While we're on the subject of Parcells, it's ridiculous he hasn't been inducted to the Pro Football Hall of Fame. He's 11th on the career wins list with 172 and won two Super Bowls. Know how many head coaches in the history of the NFL have that many wins and at least two rings? Five. Don Shula, Tom Landry, Chuck Noll, Bill Belichick and Parcells. He also deserves bonus points for developing a plethora of successful head coaches, including Sean Payton, Tom Coughlin, Romeo Crennel, Charlie Weis, Eric Mangini, Tony Sparano, Al Groh and, of course, Belichick.
Would be giddy beyond words if Charles Haley, Cris Carter and Parcells were elected to the Hall of Fame in 2013. Think all three are slam-dunks on those three-foot NERF baskets.
So spellcheck originally underlined nerf, which confused me. Looked it up and the word is trademarked in capital letters. What a world.
The list of current Cowboys who played for Parcells here has rapidly dwindled the last year or so. Down to eight: Tony Romo, Jason Witten, DeMarcus Ware, Miles Austin, Jay Ratliff, Jason Hatcher, Marcus Spears and L.P. Ladouceur. Am certain a week doesn't go by without each sharing a classic Parcells story.
Cool clip of Jason Garrett addressing the team in the locker room after the Giants win on *Inside the NFL. *He said, "Let's talk about this game for a second. We've talked a lot for the last couple of weeks about demeanor. I watched your demeanor and it was locked in."
Been seeing a ton of predictions, the overwhelming majority really, with the Cowboys having zero trouble at Seattle. Double-digit win with ease. As one of the very few who called the Giants win, let me say this won't be a cakewalk. This is going to be a tough opponent in one of the three or four toughest venues to play in the NFL. Do see Dallas winning, but mostly with a strong defensive effort, not so much running up and down the field scoring touchdowns with ease.
Think defensive coordinator Rob Ryan could break his own personal record for blitzes, although am guessing Seattle doesn't drop back for more than 25 passes. Then again, isn't that exactly what everyone is thinking? Rookie quarterback Russell Wilson looked OK last week at Arizona, but the game plan has to involve a whole bunch of Marshawn Lynch. Maybe the Seahawks come out throwing, as bizarre as that sounds. If so, rookie Morris Claiborne is going to see more than 10 targets tossed in his direction.
Not sure how much of Mike Jenkins we'll see Sunday. Not going to play in the slot instead of Orlando Scandrick, so unless Claiborne is having a bad day outside, that leaves really only dime coverage and how many times are the Seahawks going to send out four wide receivers?
Would not kick a football to Leon Washington. At least on punts. Guess with kickoffs there's really no choice; just hope Dan Bailey has a little extra in the right leg. In the opener, Washington returned a kick 83 yards and a punt 52 yards. Man is dangerous. This is the kind of game that becomes a heck of a lot tougher to win with a special-teams touchdown thrown into the mix.
Was thrilled with the three-year contract extension to Sean Lissemore. Thought he was the most under-rated defensive player on the team in 2011, and perhaps only Barry Church and Bruce Carter improved more in the offseason on that side of the ball. One of those guys where the statistics aren't always going to reflect his contributions.
Can't fathom Jay Ratliff playing Sunday. Might even be two more weeks, rather than the home opener against Tampa Bay.
Starting to think the NFL officials situation could be like the air-traffic controllers back in the 1980s with Ronald Reagan. Think we see some breaking ranks in the next week or so. These replacements haven't been that bad. Most importantly, they didn't decide a single outcome in Week 1. Really thought this was going to be a bigger issue.
This will be a huge game for Tyron Smith after his four penalties against the Giants. Not worried about the kid at all. Just don't want the false starts in his head and there may not be a louder opposing crowd/stadium than Seattle.
Follow Jeff Sullivan on Twitter, @SullyBaldHead, or email him at jsullivan@dallascowboys.net.