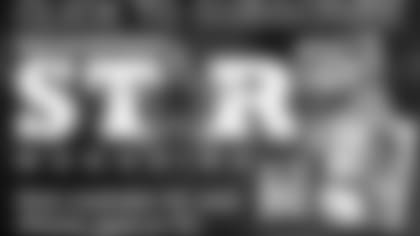 Never understood the supposed massive difference between the left and right offensive tackle. Yeah, the better player is usually on the left side, at least for a right-handed quarterback, but not always. Take the Cowboys of the 1990s. Erik Williams, widely regarded as a top-two tackle in the NFL in his prime, was on the right while Mark Tuinei played left. And there are other examples.
There was a lot of talk over the summer about Tyron Smith and Doug Free switching tackle positions. Honestly didn't think it was a big deal; one of those overblown media stories when there's nothing else to really write. There were some rumors in the offseason that the transition wasn't going too smooth with Smith, who even at USC played on the right side. For Free, the switch was routine, as he actually had more NFL experience at right than left.
So, the day before the team left for training camp, I asked the team's offensive line coach, Bill Callahan, widely regarded as one of the premier mentors of the big men up front, what exactly the difference was between playing left and right tackle. "That's a good question, one probably a lot of people don't really understand. I start out looking at the overall athleticism of our tackles and think we are best suited with Tyron on the left because of the different matchups he is going to see, and Doug is best suited on the right. I think with their athletic ability, it matches up to what we want to do, and it comes back to the type of protections and runs we want to feature."
My follow-up question was whether there's more lateral movement needed on the left side, which would make Smith the obvious answer there over Free. Callahan said, "Most teams want to make you a right-handed running team, but if you can generate balance and have the ability to run to the left, I think you can balance your board. We all see it all the time with that being the blind side, but the tackles are going against different matchups during the course of the year. If you watch DeMarcus Ware in our practices, you see him not only lined up on Tyron, but over on Doug as well. I think there is a point in time where you have your tackles best suited for what they do well and go play. I just want the fans to know that we have tremendous faith in Tyron playing the left and Doug playing the right."
So here we are, some 10 weeks or so removed from my discussion with Callahan and the first, second and 42nd problem facing the Dallas Cowboys here and now is the offensive line. The defense might be the best in the NFL, the offseason ridiculousness of the third receiver issue took all of a game to resolve and, yeah, there have been a few other issues here and there: Jason Witten with some drops, Dez Bryant offering up a season's worth of frustration against Chicago, and the special teams ranking 27th in the league by Football Outsiders.
Still, it's the offensive line. Whether this team finishes 10-6, 6-10 or somewhere in between is contingent on how quickly this unit develops. There isn't any help on the way, maybe a stopgap or two, but this is the group for 2012. And you know what? Ryan Cook has been better than the majority realize, has absolutely played at a higher level than Phil Costa last season. The free-agent signees at guard have been a split. Nate Livings has played well, solid B, while Mackenzy Bernadeau has been (insert Joe Namath impersonation) struggling.
Not going to spend a ton of time on the guards, want to focus on the tackles, but have been saying this since July, so one more time: sign Montrae Holland. He was without question the team's best guard last season; have no idea why he wasn't brought back. Almost signed him during the preseason, but he wanted an incentive-base deal. Not sure the down side there. If he reaches the incentives, isn't that a positive? Means he's the best option at his position and performing.
OK, the crux of the column, now 700-plus words in, the tackles: Smith, in his second season, still just 21 years old, and Free, have performed at a level much lower than anyone was expecting. Not even in worse case scenarios did anyone think the duo would have combined through four games for 27 quarterback hurries and 12 penalties. According to ProFootballFocus.com, of the seven offensive linemen in the NFL who have been flagged at least six times this season, the Cowboys have two.
Other numbers: Only two left tackles have allowed more than Smith's 12 hurries while three right tackles have more hurries than Free's 15. And none of them have already enjoyed their bye week as the Cowboys have. Overall, the Dallas offensive line is ranked 27th, like the special teams, by Football Outsiders.
Everyone assumed Free would be dramatically improved back on the right side, but that hasn't been the case. He's just 28 years old, was superb there previously, so this has been puzzling. We all just assumed his struggles last year were related to being on the left. Also, while it went under the radar, he was still solid in run blocking; the overwhelming majority of his issues were in pass protection. This year, it's been twofold, with Free rating 49th in run blocking among the 60 tackles who have played at least 50 percent of their team's snaps, according to PFF.
You know, statistics aren't really needed to back up any of these points. Just go back and watch the games. Multiple defenders are hitting DeMarco Murray before he ever reaches the line of scrimmage on half his runs. There are no running lanes. Love these people who are saying Murray is overrated and the such. We have absolutely zero clue how good Murray is at this point. Nadda.
Certainly not overly concerned about Smith at this point; we're talking about a few games. He was superb last year, to some the best right tackle in the game. There was certainly going to be a learning curve with the switch to left, but no one was expecting what we saw the first two weeks. His best game of the season both pass and run blocking was against Chicago, so maybe, quite possibly, he's going to perform at the high level we expected henceforth.
Picked Baltimore to win this week in Dallas Cowboys Star Magazine, but this is definitely a winnable game. The spread is just four points and Kansas City ran at will (214 yards) against the Ravens last week. Also have to like Jason Garrett having the extra time for preparation. Yeah, Baltimore is 4-1 and one of the premier teams in the NFL, but the defense is aging while also tremendously missing 2011 NFL Defensive Player of the Year Terrell Suggs. Would be like the Cowboys minus DeMarcus Ware.
Almost hard to fathom that the Cowboys have two injured punters. First off, have to be among the first teams in league history to carry two punters. That's kind of like having two coffee makers at the house. We all need one, no question, just like every team needs a punter. But two? Would rather have another position player, preferably one who could impact special teams.
Think we're two weeks from Nick Foles making his first NFL start for the Eagles. Kid is going to be the steal of this year's draft.
Know what's so great about the NFL? Through five weeks, the league's leading passer, rusher and receiver, respectively, were Alex Smith, Jamaal Charles and Brian Hartline. We all know right now who the leading scorers in the NBA are going to be for 2012-13: Kevin Durant, LeBron James and Kobe Bryant. Lock it up. Not exactly Smith and Hartline in terms of name recognition.
Really enjoyed the book Ten-Gallon War by John Eisenberg, a recent release on the early days of professional football in Dallas with the Cowboys and the AFL's Texans. Lot of new information and a fun journey back in time.
Follow Jeff Sullivan on Twitter, @SullyBaldHead, or email him at jsullivan@dallascowboys.net.