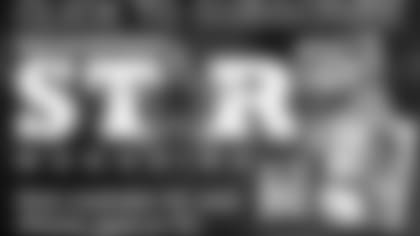 Lot of misunderstanding, confusion among the fan base and even a portion of the media in regard to Jason Garrett. First and foremost, he's going to be the head coach of the Dallas Cowboys in 2013. This isn't even up for discussion. There are no job security issues here in the least. Team could lose out, which isn't happening, and he's back. Garrett is still the long-term of the franchise. And he should be, 100 percent. So stop with all of that nonsense.
Second, the lone mistake Garrett made last week against New York was his clock management at the end of the first half. Should have called an immediate timeout after the Giants ran their first-down play. Would have been 53, maybe 54 seconds on the clock. Then two more quick timeouts and the punt would've come around 40, 41 seconds, rather than 28.
Also, have to make sure there are two punt returners back so one can make a fair catch, killing the clock. Then, the Cowboys have the ball at their own 30 or so with say 33 seconds. More than enough time, as we found out at game's end, to throw a few quick passes and attempt a field goal.
On the second-to-last possession, the one which has been second-guessed countless times the last five days, Garrett called plays on second, third and even fourth down, which should have been executed. No reason to burn a timeout, either, not with a veteran quarterback at the helm. Also, if not for the timeouts, after the drive failed, the Cowboys never get the ball back.
As for the play-calling, on second down Witten beat his defender, same exact route as the 9-yard pickup on first down, Tony Romo just missed him with the pass. Third down, Miles Austin could not have been more wide open for a first down, and instead, inexplicitly, Romo decided to throw to the end zone in Kevin Ogletree's direction. That's all on Romo. Ogletree was at best the third read there, likely fourth.
And already at the 19-yard line, why not look short, grab four more downs and go from there? Even if the pass was complete, the Giants have more than a minute to drive down for the winning field goal. Want to leave as little time on the clock as possible. That pass made zero sense on countless levels.
Fourth down fell apart so quickly it's hard to really know where the play was headed, likely Witten. But Romo has to deliver the ball in someone's direction when he sees the blitz coming from all angles. Has to be man coverage, give a receiver the chance to make a play. Backpedaling 20 yards – he looked like Bob Griese in Super Bowl VI on Bob Lilly's iconic sack – wasn't the best of ideas. Get rid of the ball there, all the Cowboys needed was 3 feet.
Heard someone mention how Garrett's teams always lose the close ones. Of his 31 games as head coach, 15 have been decided by four or fewer points. The Cowboys are 7-8 in those games. More or less the same as Garrett's overall mark of 16-15. So much for that theory.
Romo was 18-of-22 when throwing to Witten in the Giants game and just 18-of-38 otherwise. More so, he really struggled, which sounds somewhat weird considering he set a career high with 437 passing yards. Have seen every game of his career and really feel like he missed more open receivers than any previous outing. Part of this, one could argue, was the 62 attempts, but even without the three picks (not including the ridiculous athletic play by Jason Pierre-Paul, no fault there outside of maybe not throwing in his direction, but wow, that was unreal), there were countless throws, most routine, that he just missed. The one to James Hanna in the end zone before his bootleg touchdown run was brutal.
A few quick tidbits after watching the Giants game a second time and comparing notes with ProFootballFocus.com, Football Outsiders and Scouts Inc. The only two accepted penalties on the Cowboys were the two offsides on DeMarcus Ware, who incidentally, despite his sack, was the second-lowest graded defensive player on the team behind only linebacker Orie Lemon. Also, Ware has seven penalties on the season; no other outside linebacker in the NFL has more than four.
Only two defensive players on the field for all 61 snaps were Bruce Carter and Gerald Sensabaugh. The latter's hit on Victor Cruz was the hardest by a Cowboys safety since the days of Roy Williams.
Rookie corner Morris Claiborne continues his ridiculous rapid development. In fact, according to ProFootballFocus.com, among the 60 cornerbacks to have played at least 60 percent of their teams snaps, he's tied for 24th with Arizona's Patrick Peterson, his former LSU teammate who was the first corner taken in the 2011 NFL Draft
Kenyon Coleman enjoyed his best game of the season while Jason Hatcher continues his stellar campaign. Never heard of a 30-year-old seventh-year defensive end enjoying a career season, but right now, Hatcher would have to merit serious Pro Bowl consideration. He's leading all 3-4 defensive ends with QB hurries per snap, even higher than Houston's J.J. Watt.
Linebacker Ernie Sims added two solo tackles and a QB hurry in just 10 snaps. Also was out there on special teams. Could end up being a solid signing.
Easily the best game of the year from guard Mackenzy Bernadeau, allowed just one of the team's 11 hurries. Romo took a bunch of hits, counted 18 total, but that was more through the A-gap between Doug Free and Ryan Cook. Free didn't allow any of the sacks, but did account for six hurries and a declined penalty.
Wish the team would run more behind Tyron Smith with maybe Witten offering a chip block on the same side. John Phillips didn't have a great day blocking against the Giants, but there really aren't other options. Hanna is strictly a pass receiver at this point.
Have really been impressed with Lance Dunbar, but someone has to explain to him that he doesn't have to return every kick. Nothing wrong with taking a knee 7, 8 yards deep in the end zone. Would give him Phillip Tanner's carries at this point, too.
Miles Austin is having a stellar campaign thus far, on pace for 78 catches for 1,282 yards and nine touchdowns. Also hasn't dropped a single pass, one of just two wideouts left in the NFL without a drop among those who have played half their team's snaps. The other is Philly's DeSean Jackson.
Dez Bryant, on the flip side, has seven drops. Only Calvin Johnson has more with eight.
Two absolutely mind-boggling factoids from the Kansas City Chiefs: 1) They haven't led a game in regulation this year. As in entering Week 10, since they played Thursday night. 2) They haven't had a quarterback drafted by the franchise win a game since Todd Blackledge won exactly one in 1987. Over that same span, the Packers have had 232 wins from quarterbacks they drafted.
Falcons are only four-point favorites against the Cowboys. Not saying Dallas is going to win, just that it's a competitive matchup. Again, need to find a way to crank the offense earlier rather than later. Last 13 games, dating back to last season, the Cowboys haven't scored in the first quarter nine times. Will be 363 days as of Sunday night's kickoff since the Cowboys kicked a field goal in the first quarter.
Cleveland's Josh Gordon has been arguably the league's most impressive rookie wideout, averaging 22.3 yards per catch with four touchdowns. Browns took him in the second round of the Supplemental Draft this summer, while the Cowboys put in a third-round bid.
Cowboys have still played the league's toughest schedule according to Football Outsiders and that's before playing the undefeated Falcons. After this week, only Denver has an easier slate than Dallas. So there's still hope. The team's playoff chances, according to Outsiders, are at 18.9 percent.