FRISCO, Texas – No guard in the history of the NFL has ever received more guaranteed money than Zack Martin, who is the latest to cash in as a member of this Cowboys offensive line.
Martin is arguably the most accomplished member of this talented O-line, being named to four straight Pro Bowls and four All-Pro selections in his first four seasons with the Cowboys.
Can he continue that streak? And what if he does, perhaps, not only playing through this six-year deal but continues to make Pro Bowls and All-Pros as well?
Could Zack Martin find himself up there with Larry Allen as the most accomplished guard in Cowboys history?
That would be quite a feat but Martin is seemingly headed towards that path after just four years in the league. Martin's recent contract prompted us at DallasCowboys.com to rank the 10-best guards in Cowboys history right now.
Let's find out where Martin ranks among the Cowboys' all-time best: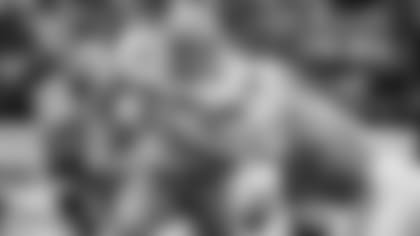 While he came to the Cowboys as a defensive player, Peterson not only made the transition to offense, but was a staple on the offensive line. He even spent some time at tackle, but was a solid guard during the first half of the 1980's decade.