FRISCO, Texas – The OTA practices have come and gone. Up next for the Cowboys is just a three-day minicamp that is mandatory for all players to participate. And of course, that's the last on-field function for the team until it departs for training camp in late July.
Now, that's where we'll get to see even more from this team and maybe start to figure out some of these position battles.
But what we've seen so far is still plenty to formulate an opinion. Football analyst Bryan Broaddus has seen every player on this roster throughout the summer and a few guys have certainly caught his eye in terms of making a push to either start, or just to make the team.
Let's look at Bryan's Top 10 surprises so far this offseason: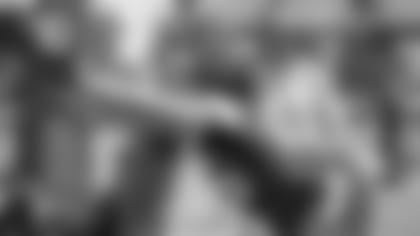 This front office has a history of finding undrafted free agents. After OTA practices so far, Austin Larkin has my vote to be another good find. It's been fun to see him and Dorance Armstrong get opportunities with the first defense. Larkin is a slippery player who is relentless with his effort and pursuit no matter who is matched up against.