For the second straight week, the Cowboys won a crucial game on the road.
For the second straight week, the top three players on this Top 10 list are unchanged.
Just like last week against the Eagles, it was Ezekiel Elliott, Leighton Vander Esch and DeMarcus Lawrence leading the way. After, there were plenty of other guys who contributed to the 22-19 win over the Falcons, including a few players who had to redeem themselves later in the game to get on the list.
Geoff Swaim – Not only did he have a couple of nice catches in the first half, but his block sealed a lane for Dak on the Cowboys' first touchdown of the game.
Jeff Heath – Could've made the Top 10 if he held onto the ball for an interception, but he got injured on that play and still made it back. He was part of a secondary that held the Falcons in check most of the day.
Caraun Reid – Having to play more because of several D-line injuries, Reid was very active from start to finish.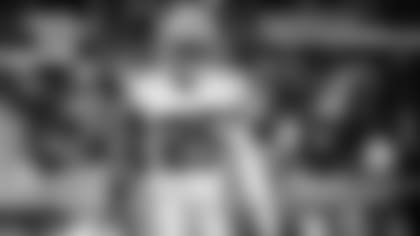 10. Xavier Woods – He missed a big tackle in the second half, but Woods was all over the place despite that play. The Cowboys' defense did a good job of keeping the Falcons' high-powered offense in front of them, and it started with Woods' play at safety.