FRISCO, Texas – In nearly 60 seasons of Cowboys football, the team has seen more than 130 wide receivers that have made a roster.
Yet, just 10 of them have ever produced a 1,000-yard season. In fact, the Cowboys haven't seen a receiver hit that plateau for three straight seasons.
Could this be the year the streak ends? None of the current players on this roster have ever hit 1,000 yards for the Cowboys or their previous team.
And while there has been a debate whether or not the Cowboys actually need a legitimate go-to No. 1 receiver, it certainly wouldn't hurt for one of them to get over the 1,000-yard mark and help solidify this passing game.
In total, only 12 players in franchise history have gone over 1,000 yards, but Frank Clarke and Jason Witten were classified as tight ends. This list specifically looks at the wide receiver position.
Check out the 10 wide receivers in Cowboys history to have 1,000-yard receiving seasons.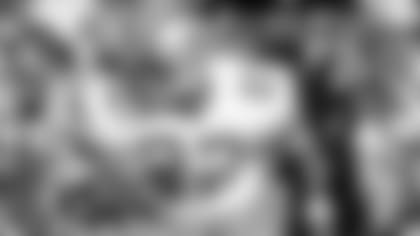 Bob Hayes – The Cowboys thought they could turn an Olympic sprinter into a football player. Not only did they do that, but "Bullet" Bob Hayes revolutionized the sport with his game-breaking speed.