ARLINGTON, Texas – The Cowboys had quite a bounce back performance Sunday night from a Week 1 loss. The defense was even better than before, the offense came to life and the special teams was on point throughout the night.
Add it up and it was a 20-13 win for the Cowboys – a game that wasn't as close as the final score.
Each Monday, the WinStar Top 10 will pinpoint the two handfuls of players that made the most impact for the Cowboys win or lose.
Let's start with No. 10 and work our way down to the best player the Cowboys had on the field.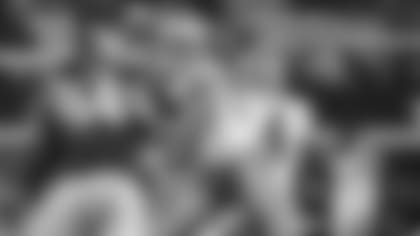 10. Connor Williams – He had a Welcome to the NFL moment last weekend against Kiwan Short and the Panthers, but the rookie still graded out rather well. This week, he did that again and had even more positive moments, especially considering he had to face Damon Harrison plenty of times. A much better outing for the second-round pick.