FRISCO, Texas – Speed. Either you have it or you don't.
It's not really something that can be taught or coached. Sure, players can work on their times and get stronger and more explosive.
But when it comes to pure speed, there are only a selected few who have it. The Cowboys seem to have more of it this year than in previous seasons with some added acquisitions.
In fact, of the 10 fastest players on the team, half of them were not on the 53-man roster in 2017.
So we sat down with most of the players and some coaches to determine just who is the fastest one out there. Here's the 10 they picked in order, finishing with the team's biggest speedster.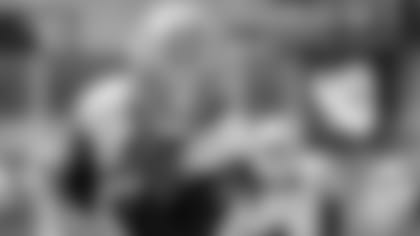 10. Ezekiel Elliott – Some coaches thought this list should've been divided into weight class. With guys over 200 pounds, it's hard to think anyone can outrun Elliott. He is the biggest guy on this list, but if you can run down Tyreek Hill in the Pro Bowl like he did two years ago, you're pretty fast.