When the Washington Redskins landed the No. 2 draft pick through a huge pre-draft trade and selected Robert Griffin III, something happened to the NFC East. It became the go-to division to watch quarterback matchups.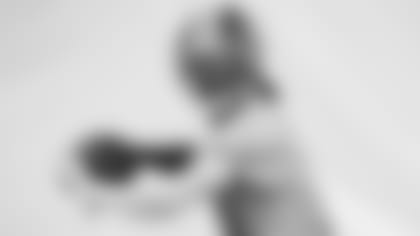 RGIII will have to make a ton of progress early to live up to his expectations, but the NFC East should be set to feature four qualities signal-callers.

The potential for QB matchups alone should be enough to promote the inter-division games. Michael Vick vs. Robert Griffin III. Tony Romo vs. Eli Manning. Eli Manning vs. Michael Vick. Tony Romo vs. Robert Griffin III. Despite all-around talent on all four teams, all eyes will likely be on the quarterbacks.
That's because, if nothing else, these four quarterbacks are known to provide high drama and intensity. Sure, if you're simply a fan of QB precision and perfection you might want to look toward games featuring Tom Brady, Drew Brees and Aaron Rodgers. If you're the type of fan that, say, hates the first three quarters then I'm sure there will be a Tim Tebow game to watch somewhere. But if you want a combination of unique skills and unpredictability at the quarter back position then the NFC East is the division to watch.
The division features gunslingers like Manning, considered by some to be a slightly flawed version of his older brother, Payton, but perhaps with more of knack for the big play. Romo has been all but labeled the second coming of Brett Favre by Mr. Favre himself. Vick has proven over his career to be perhaps an even more dangerous version of Randall Cunningham. Which would make Griffin the next, well, Vick?
But none of these players will settle for mere comparisons. They are all set on creating their own legacy and that will start with winning the division.
The comparisons between Romo and Manning have been consistent for the past few years and they became news again when Manning's former receiver, Amani Toomer, claimed, "If I wanted a guy that is going to throw less interceptions and be more productive, then I'm going to go with Romo."
Last year's stats back up Toomer's point as Romo threw an impressive 31 touchdowns and only 10 interceptions while Manning threw 29 scores along with 16 picks. But many have fairly pointed out that it was Eli who hoisted the Super Bowl trophy last season, the second of his career, while Romo has won only one playoff game in his career. The Romo haters will also be quick to mention that his interceptions always seem to come at the "worst time" and Manning's touchdowns always seem to come at the "perfect time."
The fairness of that last claim is a whole debate in itself. It might be fair to say that there is never a good time for an interception nor is there a bad time for a touchdown (unless maybe you're Ahmad Bradshaw in the last few seconds of the Super Bowl). But nonetheless, Romo and Manning will likely be compared to each other as long as they remain on their respective teams and, fair or not, there will likely be less people agreeing with Toomer if Romo remains ring-less.
Vick is a whole different story altogether. Perceived as a criminal to some and an example of perseverance to others, all who have ever seen him in action agree that he is an immensely exciting football player.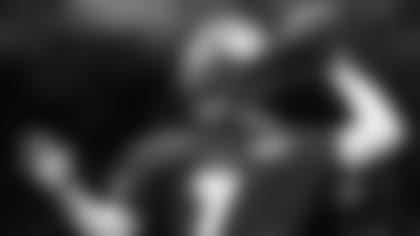 When healthy and making good instinctive decisions, Vick is thought by many to be the most dangerous quarterback in the NFL.  He has wide-receiver speed and an uncanny ability to dodge tackles. His arm strength and precision can also often match some of the best QBs out there. However, he is constantly a threat to be injured and is never expected to play a full 16 games. His lack of consistency in correctly choosing between hitting his receivers or using his God-given foot speed can lead to very untimely turnovers.
Which brings me to an important point: Romo, Manning and Vick have the rare ability to absolutely terrify fans of opponents and also cause those same fans to look forward to facing them in the hope of witnessing self-inflicted collapses. That may be a very back-handed compliment, but it also provides for great excitement.
All three of these quarterbacks have been criticized for making mistakes that may have cost their teams games. But that's partly because all three take risks in order to get the job done.  Whether it's Vick taking off in the open field, Romo tossing a strange forward lateral or Eli seemingly flinging the ball as far as he can with his eyes closed. They are all risks. When they pay off it can make you jump up and down. When they don't it can cause you to say words your mother might not appreciate.
Griffin's unique skills and ability to improvise should allow him to fit right in with these exciting quarterbacks as they all try to be top dog in the division. But it was the seemingly wise-beyond-his-years RGIII who said, "I don't face other quarterbacks; I face defenses."
Which is why the Cowboys have attempted to address their defense in the offseason. The Giants have succeeded in stopping these unpredictable QBs by getting serious pressure on them. The Cowboys will look to do the same this year, but most fans will be looking toward the secondary to take advantage of any mistakes made by opposing quarterbacks.
The dominance of the Giants' receivers in last year's playoffs allows them to claim they have the best weapons for their quarterback. But Miles Austin, Dez Bryant and, especially, Jason Witten would very likely be opposed to such a statement.
As the best tight end in the division, Witten provides a safety net to Romo that all the other quarterbacks lack. One would think that Vick would be increasingly more effective, as well as less turnover prone, if he had a player like Witten to dump it off to.
Also, don't write off the Redskins' tight end Chris Cooley for the 2012 season. Coming back from an injury plagued 2011, and now teamed with a potentially great quarterback, Cooley could remerge as a star this season and help the development of Griffin.
No matter how you look at it, all four starting quarterbacks will have huge expectations from their respective fans. Unfortunately only one, or perhaps two, will be able to lead their team to a record that pleases the masses.
It will be a battle for all four. The pressure will be high. They will probably be the first to get the praise and they will be the first to get the blame. It may not be fair, but it will be exciting. It's the NFC East.