Phillips: Cedrick Wilson To IR; Rookie WR Signed
(July 31; 4 p.m.) – The Cowboys placed rookie wide receiver Cedrick Wilson on Reserve/Injured Tuesday after the sixth-round pick hurt his shoulder in practice over the weekend.
Wilson played through a similar injury last season at Boise State – a shoulder subluxation – and got hurt Saturday during seven-on-seven drills. He could be facing surgery to correct the issue.
In his place, the Cowboys signed free agent receiver Ricky Jeune to the 90-man training camp roster following a workout Tuesday morning. Jeune (Georgia Tech) went undrafted in April and spent the offseason with the Rams.
Second-year wideout Noah Brown has also missed several practices with a hamstring injury, further impacting the Cowboys' numbers at the position. Wide receivers coach Sanjay Lal said Brown is working his way back to practice.
Phillips: Awuzie Knows No. 24 Is Special
(July 31; 10:45 a.m.) – Chidobe Awuzie grew up wearing No. 24 and told his friends that would be his jersey number when he got to the NFL.
After a promising rookie season, the talented young cornerback has changed from No. 33 to 24 – the number worn by Everson Walls in Dallas throughout the 1980s.
Walls, one of the best defensive backs in Cowboys history, was a Pro Football Hall of Fame finalist last year.
Awuzie doesn't take the jersey switch lightly. He can recite Walls' career interception total (57).
"I was able to watch some YouTube clips of him," Awuzie said. "A real long corner. It seems he always had a pick every game, ever clip that I've seen. One hell of a corner and someone I could look up to."
After dealing with a hamstring injury for much of his rookie season, Awuzie was outstanding as a starter in the final month as the Cowboys went 4-1 to finish the year. Kris Richard, the new defensive backs coach/passing game coordinator, prefers cornerbacks with Awuzie's frame (6-0, 202) who can disrupt receivers at the line of scrimmage.
"It fits me well," Awuzie said. "I'm a big corner. I'm strong. Used to play safety. Used to play in the box in college. Getting my hands on receivers is my best bet to cover them. I think it's been a great match."
Helman: Schultz Leaves Camp For Birth Of Baby
(July 29, 12:53 p.m. PST) – Dalton Schultz has a great excuse for missing the Cowboys' Sunday practice – perhaps the best excuse.
Schultz left the practice field on Saturday night and immediately boarded a flight to Dallas, as his wife is expecting a baby.
"He went home last night from camp, came off the practice field to try to make it there," said Cowboys coach Jason Garrett.
Garrett said he hasn't heard an update from Schultz as of yet, but it sounds like the rookie will be at home for at least the next day or two.
This isn't the first time the Cowboys have helped their players welcome in a new addition to the family. In 2013, Brandon Carr briefly departed camp for the birth of his son.
Phillips: Cedrick Wilson Injury Update; Plan For Sean Lee
(July 29; 12 p.m. PST) -- Rookie wide receiver Cedrick Wilson is likely to miss at least several days after injuring his shoulder Saturday in the Cowboys' first padded practice, head coach Jason Garrett said.
Wilson, a sixth-round draft pick, got hurt while running a route in seven-on-seven drills. Second-year receiver Noah Brown (hamstring) also did not practice on Saturday.
On defense, veteran linebacker Sean Lee did not participate in team drills Saturday and isn't expected to practice Sunday, Garrett said. As in recent years, the Cowboys are continuing to take a deliberate approach with Lee's work because he didn't take many snaps in offseason workouts.
Lee battled a hamstring injury last season and focused on strengthening it in the offseason.
"We're just going to try to work him back," Garrett said. "You'll see him piece-meal here in the early part of camp, parts of practices, sometimes he'll have a day off."
Helman: Cowboys Bring Yoga To Walkthrough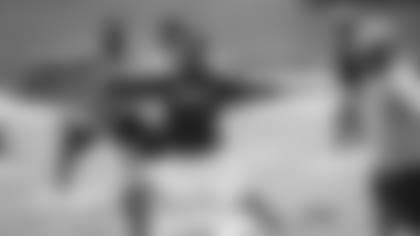 (July 28, 2:32 p.m.) – For a few days this summer, at least, the Cowboys are going to trade in drag routes for "Downward Facing Dog."
Onlookers at the team's walkthrough on Saturday morning were bemused to see, rather than football plays, a variety of yoga poses. The group sessions are aimed at helping players get physically ready for practice, according to Cowboys coach Jason Garrett.
"We used to do it on the practice field during the offseason up in New York," Garrett said. It's such a big part of getting yourself physically ready to play, just your flexibility. Our guys work really hard in the weight room and obviously they practice hard. I do think it helps their performance and it helps their recovery as well."
Yoga has been linked to football for a while now, to Garrett's point. He said the team found their instructor to Tyron Smith, who has no doubt benefited from yoga in working through his back injuries from recent seasons.
Garrett said the Cowboys will put their players through yoga during special teams walkthroughs, which typically occur every third practice day. It might be an unconventional thing to see on a football field, but Garrett is hoping it will pay dividends.
"Hopefully, it's a positive thing in terms of injury prevention," he said. "The guys who weren't involved in the special teams practice were out there then the special teams guys got a shot at it when they were done. Hopefully it will help our team going forward."
Helman: Cowboys Hope To Have Gregory Ready For Preseason
(July 27, 2:23 p.m.) – Go figure that the most intriguing player at training camp isn't currently available to play.
Randy Gregory has returned to the Cowboys' roster, as has been well-documented. The fourth-year defensive end is back from an 18-month ban from football and appears ready to resume his football career.
Of course, the big question is: when exactly will that happen? Gregory is currently on the Non-Football Injury list, which prevents him from practicing. He is working on his conditioning with the Cowboys' athletic training staff and has been present for all team activities. Still, the burning question centers around when the talented pass rusher will be available to strap on the pads.
"We're just take his situation day-by-day and we're not going to rush him out here," said Cowboys coach Jason Garrett on Friday. "We're very mindful that he hasn't played football in a long time."
That said, it is evident that Gregory has worked hard to get himself into shape. The Cowboys will surely take their time acclimating, but Garrett said he's hopeful to ease Gregory into the flow of things soon enough.
"We will give him a chance to run on the side, run on the side and integrate him into practice," he said. "Hopefully at some point get him playing in these preseason games."
Helman: Frazier Undergoing Further Evaluation
(July 26; 1:01 p.m.) – Kavon Frazier is still undergoing evaluations after being placed on the Cowboys' Non-Football Injury list, according to coach Jason Garrett.
The team announced that Frazier had been placed on NFI on Wednesday afternoon, making him ineligible to practice for the time being. According to a report, the Cowboys came across a problem with Frazier's bloodwork during his physical at the outset of training camp.
"He's going to continue to get some tests done today, and hopefully it'll get resolved here in the next couple of days," Garrett said.
Garrett added that Frazier will remain at the team's facility for further testing. He has been part of team meetings and activities – he simply can't participate in practice.
Frazier is entering his third season with the Cowboys, after being drafted in the sixth round during the 2016 NFL Draft.
Phillips: Terrance Williams Progressing Well As First Practice Nears
(July 25; 3:30 p.m.) – Head coach Jason Garrett didn't commit to wide receiver Terrance Williams (foot) participating in Thursday's first training camp practice, but he doesn't anticipate Williams starting camp on the Active/Physically Unable to Perform list, either.
Williams had surgery in January for a foot fracture and rehabbed during the offseason program.
"Terrance ran the conditioning run this morning. He looked good, didn't have any issues," Garrett said at the camp-opening press conference here in Oxnard. "We'll have discussions about what we're going to do with him each day, certainly at the outset of camp.
"We don't want to rush it. Those foot injuries can kind of reoccur if you're not patient with them. But he's done everything we asked him to do. He looked good with the work. We'll see how he responds to that work and really take his situations day by day."
Defensive tackle Maliek Collins (foot) will start camp on Active/PUP and safety Kavon Frazier on the Active/Non-Football Injury list. No immediate word on the reason for Frazier's designation.
Defensive end Randy Gregory has also been placed on Active/NFI as he works his way back toward practice coming off an 18-month suspension.
All still count toward the 90-man camp roster and can be activated at any point in preseason.
Helman: Maliek Collins To Start Camp On PUP List
(July 23, 1:57 p.m.) – The Cowboys appear to be fairly healthy heading into training camp this year.
Cowboys coach Jason Garrett confirmed Monday that Maliek Collins will open camp on the Physically Unable to Perform list. But the PUP list sounds like it will be fairly short other than the third-year defensive tackle.
"Maliek Collins will not be ready to go at the outset. We anticipate putting him on PUP," he said. "We don't think he'll be ready to go for at least a couple weeks into camp."
Garrett added: "Don't want to make that officially, but we believe he's going to be the only one."
The Cowboys had relatively good injury look through the 2018 offseason. The other main injury concern is Terrance Williams, who suffered a foot injury back during the early going of the offseason.
Garrett said he's unsure if Williams will be ready for the start of training camp, but he's optimistic he will be back on the field quickly.
"Terrance Williams has gotten some really good reports, so we're optimistic about him," he said. "Don't know if it's going to be Day 1 or into the first week or even into the second week, but he has progressed really well. We're excited to see him come back."
Phillips: Cowboys Pass In Supp. Draft; 2 Rivals Pick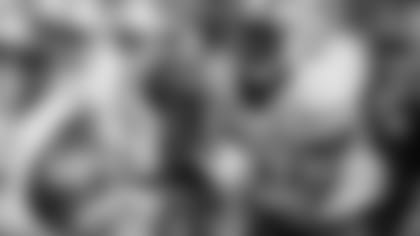 (July 11; 1:30 p.m.) – The Cowboys stood pat during Wednesday's supplemental draft.
Two players were selected by Dallas' NFC East rivals: Western Michigan defensive back Sam Neal to the Giants in the third round, and Virginia Tech defensive back Adonis Alexander to the Redskins in Round 6.
Five total players were eligible, and the three who weren't selected – Mississippi State defensive back Brandon Bryant, Grand Valley State running back Martayveus Carter and Oregon State linebacker Bright Ugwoegbu – are now free agents.
**Click Here** for Bryan Broaddus' scouting reports on all five prospects earlier this week.