Celebrations are in order for Dak Prescott as he kicks off his 27th birthday with the first padded practice in California.
He's made a number of exhilarating plays in his three short years in the league, so narrowing it to just four is difficult. He's coming off career-bests in the 2018 season, and heads into year four with high expectations to add to his arsenal of accolades.
He set the NFL record for the most game-winning drives in a quarterback's first three seasons with 14 – are you not entertained?
Without further ado, let's relive just a few of his most highlight-worthy moments.
Bryan Broaddus: 2016 at Minnesota, Week 13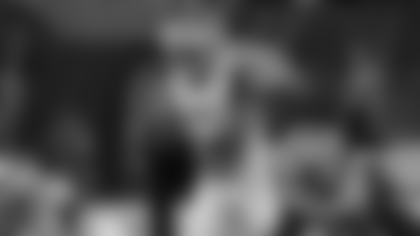 Minnesota is never an easy place to play, and on this particular night, things were not going along well. Deep into the 2nd quarter, they were down by three and were looking for a spark. Facing second down and long, Scott Linehan dialed up a play called "Tennessee Ford X Pump" where Dez Bryant ran the "stutter go". The call worked to perfection. Bryant started up the field on Harrison Smith and as soon as he settled his weight, Smith bit. That's all Bryant needed. Prescott had outstanding protection and delivered a strike into Bryant's waiting hands to the Vikings goal line. Next play, Ezekiel Elliott banged in from excellent blocks from Zack Martin, Travis Frederick and Ron Leary to give the Cowboys the lead.
David Helman: 2018 Playoffs at LA Rams, Divisional Round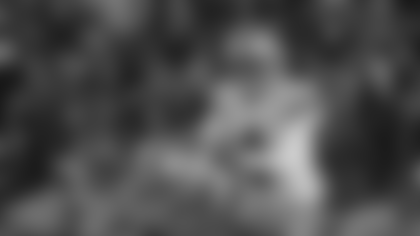 It might not be Dak's most amazing play, but it's his most recent one – and that's what matters in the NFL, right? Trailing the Rams in the third quarter of the divisional round, Dak dropped back and saw nothing over two thirds of the field. With few other options, he broke left out of the pocket – with Aaron Donald hot on his tail – and looked for Michael Gallup. The rookie receiver was well-covered by Rams corner Troy Hill, but Dak uncorked an absolute beauty of a throw while running toward the line of scrimmage. The throw was perfect, and Gallup made a great catch to get the Cowboys to the goal line. It was a clutch play, and the fact that he connected with Gallup made it even sweeter, given their struggles over the course of the season.
Rob Phillips: 2018 at New York, Week 17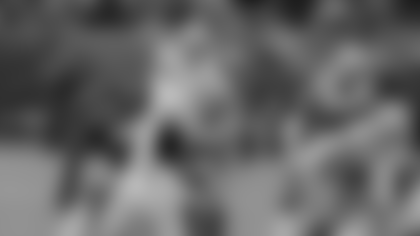 My buddy Bryan Broaddus spent five minutes in the film room with Dak Prescott breaking down his spectacular touchdown pass to Cole Beasley in Week 17 against the Giants. Rightfully so, because it's the best throw I've ever seen him make. Forget the stakes – admittedly, there were none. The Cowboys had home field advantage already wrapped up. They rested multiple starters and let Dak loose a little bit more than usual in the passing game. With the Cowboys trailing by seven late, he delivered on fourth-and-15 from the Giants' 32 – first dodging immediate pressure from Olivier Vernon, then rolling left and firing an absolute rocket on the run as Beasley bent inside to the back of the end zone. With the defender's back to the ball, Prescott threw to a spot and Beasley did the rest. Everything you want to see from your quarterback – recognition, mobility, arm strength, pinpoint accuracy – Prescott displayed on this particular play.
Nick Eatman: 2018 Playoffs vs. Seattle, Wild Card Round
Sometimes, you just have to take matters into your own hands. And in last year's NFC Wild Card game, Dak could all but taste his first playoff win. It was right there on the table but they still had some work to do. Facing a third-and-14 from the Seattle 16 and the Cowboys up by a field goal, Dak decided to take off with a run and he wasn't going down until he picked up the first. By running through defenders and flipping over the line, Dak got a much-needed first down and then eventually scored what would be the game-clinching score to give him his first postseason victory as a starter.
And one extra, because everyone deserves a little extra love on their birthday!
Lindsay Draper: 2017 at Arizona, Week 3
Dak is a big-bodied runner, so this type of effort shouldn't be a surprise. But the timing of this touchdown was all about the atmosphere and vibe of this game. The 2017 season was one riddled with national conflict, and the nation's eyes were on the Cowboys for Monday Night Football. The prime-time excitement was negated by outer circumstances, and Prescott provided a spark the Cowboys needed to feel and taste and see in that very moment. I can still remember the flip of the feelings Cowboys fans felt when Prescott tied the game up right before half. The meaning of this dive into the end zone went so much deeper than six points. Dallas went on to win 28-17, but there was no chance of winning without Dak Prescott that night.
Stay tuned throughout training camp to see if Prescott gets any delayed birthday gifts to head into the 2019 season!