(Editor's Note: Each week, the staff of DallasCowboys.com will present "6 Days to Sunday" for the upcoming game, presenting a daily update for each team as they head into the upcoming contest. This week, the Cowboys are aiming for another NFC East win as they hit the road to take on the Giants.)
WHAT: Dallas Cowboys (6-6) at New York Giants (2-10)
WHEN: Sunday, Dec. 10 - Noon (Central)
WHERE: MetLife Stadium – East Rutherford, N.J.
TELEVISION: Fox (Kevin Burkhardt, Charles Davis & Pam Oliver)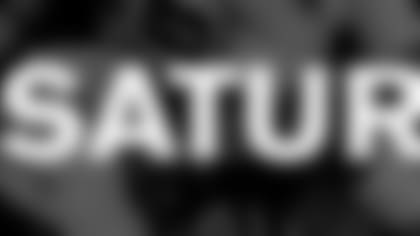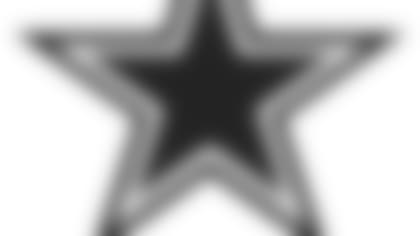 The Cowboys on Saturday officially ruled out cornerback Orlando Scandrick (back), defensive lineman David Irving (concussion) and linebacker Justin Durant (concussion/illness) for Sunday's road game against the New York Giants. They will not travel with the team on the road trip. Scandrick and Irving, both defensive starters, did not practice during the week. Durant practiced on a limited basis Thursday and Friday. All three were officially listed as questionable on Friday. Sean Lee's expected return to the starting lineup helps the Cowboys' linebacker depth without Durant. Jourdan Lewis, Anthony Brown and Bene Benwikere are options to replace Scandrick on Sunday. The Cowboys have several reserve defensive linemen to replace Irving at tackle against the Giants, including Datone Jones, Richard Ash, Lewis Neal and Daniel Ross.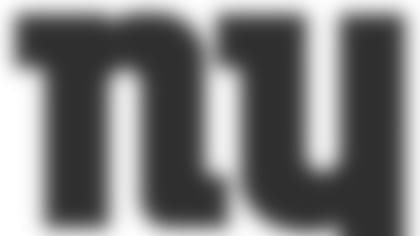 For the first time in 30 years, the Giants will be wearing white jerseys at home against the Cowboys. While it used to be a staple for the hometown team in the late 70s and most of the 80s for the Cowboys to wear their road blues in New York, the Giants switched in 1988 and haven't donned the whites vs. Dallas since. But on Sunday, the Giants will be playing in their "Color Rush" game and will sport white jerseys and white pants. The Cowboys will be wearing a different uniform combination as well, sporting their navy blue jerseys with the white "Color Rush" pants instead, along with their regular silver helmet.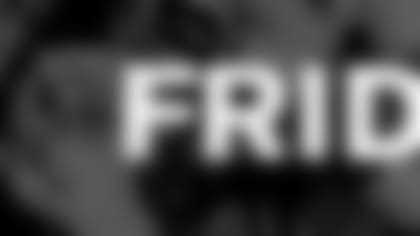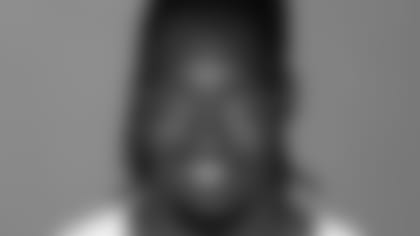 In a season filled with ups and downs, one consistent player has been DeMarcus Lawrence, who enters the final four games of the season as the NFL's sack leader with 14.5. Not only did he smash his previous career high for a season (8.0 in 2015), but Lawrence is getting close to doubling his three-year sack total of his career entering this year. Lawrence began the 2017 campaign with nine sacks overall and is now flirting with the possibility of getting to 20. While sacks didn't become an official league stat until 1982, Lawrence already ranks fourth in club history for a sacks in a season, trailing only three seasons by DeMarcus Ware, who had 15.5, 19.5 and 20 (in 2008). (Full Injury Report)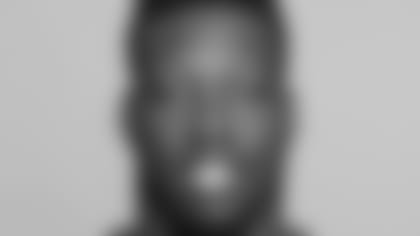 Rather quietly, Jason-Pierre Paul is having another good season for the Giants, who have been depleted by injuries on both sides of the ball. JPP has 6.5 sacks and with one more, he'll have at least his third-best season of his career. He had 16.5 sacks in 2011 and then 12.5 in 2014, but should be able to eclipse last year's total of 7. JPP has 56.5 sacks and needs five to move into sixth place in Giants history behind Justin Tuck (60.5). Pierre-Paul has seven career sacks in 12 games against Dallas.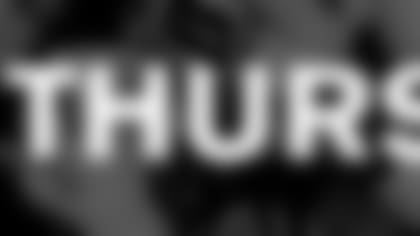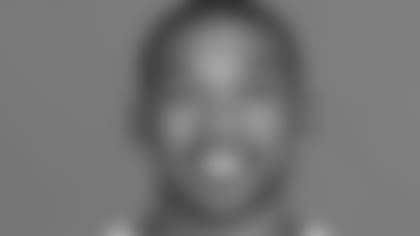 The team hasn't officially ruled out the veteran cornerback, but Orlando Scandrick is unlikely to play this week against the Giants because of a back injury. Scandrick has been diagnosed with two transverse process fractures in his back, an injury he sustained against the Redskins. Scandrick has played in all but one game this year, including 10 straight after missing Week 2 in Denver with a broken hand. If he doesn't play, the Cowboys wil likely turn to rookie Jourdan Lewis to start opposite of Chido Awuzie, and bring Anthony Brown in as the nickel corner. Expect Bene Benwikre to also get more reps this week as the fourth corner.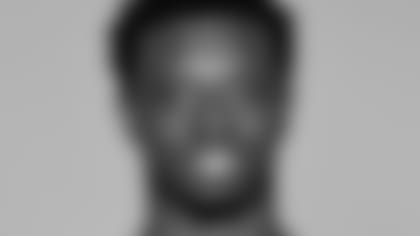 While no position has been hit harder than wide receiver for the Giants, the cornerback position hasn't been too friendly either. Starter Eli Apple missed his second straight practice on Thursday with both hip and back injuries. Apple has missed the last game and could be in jeopardy of missing another this week. The Giants are also without veteran starter Janoris Jenkins, who was recently placed on IR with an ankle injury. Donte Deayon is also on IR with a broken forearm. Last week, the Giants started Brandon Dixon and Ross Cockrell at corners in a nickel package, along with Dominique Rodgers-Cromartie, who has seven career touchdowns, including three against the Cowboys.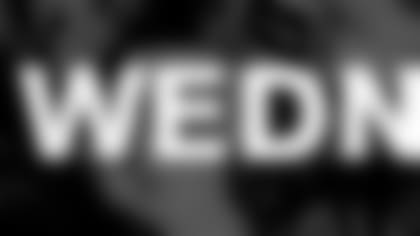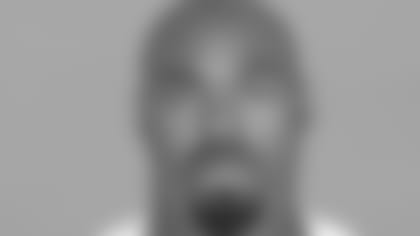 While the Cowboys had plenty of big names filling up their injury report on Wednesday, one position hit the hardest is offensive tackle. Actually, it's nothing new, but something to always keep an eye on. Both tackles – Tyron Smith and La'el Collins – have dealt with back injuries for a while this year. Both were listed as DNP (Did Not Participate) for Wednesday's practice, which is nothing new for Smith and has become more of a common theme for Collins as well. The Cowboys practiced both Chaz Green and Byron Bell at the two tackle positons. Green and Bell each got reps at left and right tackle, which presumably could be getting them ready to play the swing tackle spot in Sunday's game if Collins and Smith can return to the lineup.(Full Injury Report)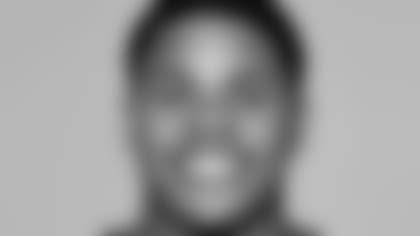 Entering the season, the Giants arguably had one of the best receiving corps in all of football. But injuries have absolutely decimated the entire positon, which has likely played a huge role in the Giants' struggles on offense, which of course, has led to this 2-10 record. Sterling Shepard was one of the receivers injured against the Chargers back on Oct. 8, but unlike Odell Beckham, Brandon Marshall and former Cowboy Dwayne Harris, he wasn't out for the entire season. Shepard has played in just eight of 12 games this year, but recently had an 11-catch, 142-yard effort against the 49ers on Nov. 12. He played last week and had three catches for 56 yards in Oakland. With Eli Manning back in the lineup. Shepard will most likely be the No. 1 target among the receivers, which now consist of Tavarres King and Roger Lewis.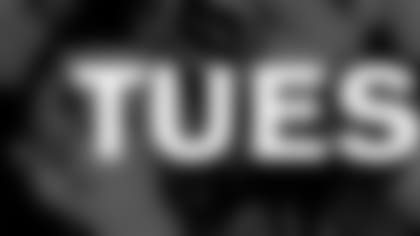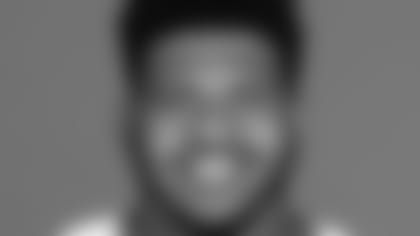 Right tackle La'el Collins wasn't sure last week that he would be active against Washington due to a back injury that has been bothering him. The third-year starter fought through it and did a solid job blocking Redskins pass rushers Ryan Kerrigan and Preston Smith in a 38-14 victory. Collins said it was the first time in his football career that he played in a game after sitting out practice during the week. "He was able to walkthrough the day before and walkthrough the day of the game," head coach Jason Garrett said. "He warmed up well and we gave him a chance to play. He played well, he played tough. It wasn't perfect by any means, but he played the game the right way. He fought through it and he gave us a big lift up front." Collins isn't sure how much practice time he'll get this week as the Cowboys begin prep for the New York Giants, but he's working to manage his back issue with the help of the athletic training staff. "We all deal with things. That's the thing about this game," he said. "You're always going to deal with something, but if you feel like you can go out there and still get your job done through it all, then go give it your best try."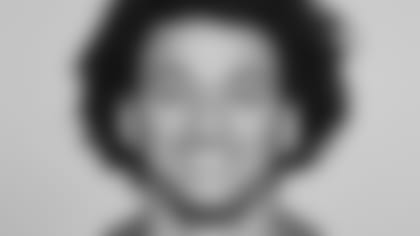 Rookie tight end Evan Engram continues to put up impressive numbers, regardless of the Giants' rollercoaster quarterback situation. Last week, Engram caught seven passes for 99 yards and another touchdown – his sixth of the season. A splendid one-handed catch for a 22-yard gain was the highlight of the day against the Raiders. Engram currently leads all NFL rookies in touchdown catches and ranks first among rookie tight ends in catches (51), receiving yards (569) and 20-yard receptions (nine). The Cowboys have had their issues covering the tight ends in recent years. Earlier this season, Engram made his NFL debut in Week 1 vs. Dallas, hauling in four catches for 44 yards.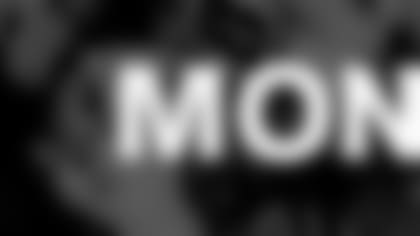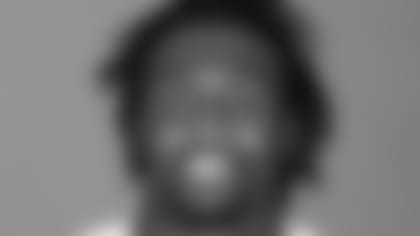 * *While it doesn't actually compare to position change that is going on in New York, the Cowboys did make a significant move last week in rotating safety Byron Jones, a former first-round pick, to rotate with Kavon Frazier, who responded with some nice tackles on defense and special teams. "Kavon really took advantage of the opportunity that he got. He is a physical tackler," head coach Jason Garrett said. "His presence is felt out there. He didn't play a perfect game by means. But certainly played with confidence and played the right way." Garrett said Jones played well and responded the right way, but reiterated that a change was needed and will likely remain as a rotation competition this week against the Giants. "We just felt like we needed to play better on the back end. We felt we had some guys deserving of an opportunity based on what they had done in practice and the limited opportunity they had in games. We felt like that was important for our team."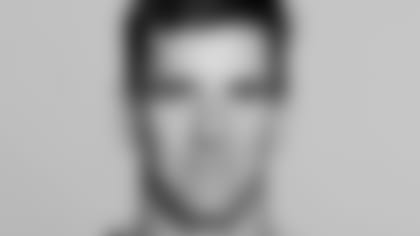 * *The Giants will have sweeping changes all throughout their organization from the front office, to the sideline and even on the field. Eli Manning, benched last week in favor of Geno Smith to end his 210-game streak of consecutive starts, is reportedly headed back to the starting lineup. After head coach Ben McAdoo and GM Jerry Reese were both fired on Monday, interim coach Steve Spagnuolo appears to be giving Manning the ball once again. The Giants lost 24-17 to the Raiders on Sunday with Smith (21 of 34, 212 yards, TD, two fumbles) in the lineup to drop to 2-10, their worst start to a season since 1974.