(Editor's Note: Each week, the staff of DallasCowboys.com will present "6 Days to Sunday" for the upcoming game, presenting a daily update for each team as they head into the upcoming contest. This week, the Cowboys are looking to cut into Philly's division lead with the Eagles soaring into town.)
WHAT: Philadelphia Eagles (8-1) at Dallas Cowboys (5-4) 

WHEN: Sunday, Nov. 19 - 7:30 p.m. (Central)
WHERE: AT&T Stadium, Arlington Texas
TELEVISION: NBC (Al Michaels & Cris Collinsworth)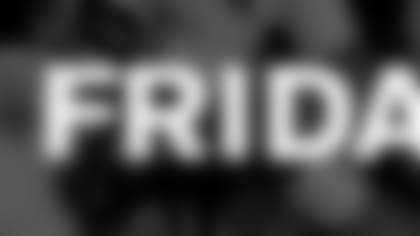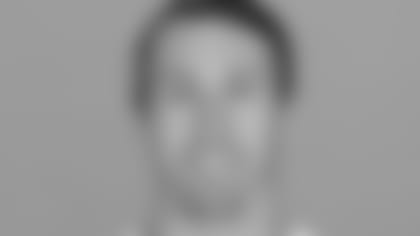 For the third time this year, the Cowboys will play an entire game without linebacker Sean Lee, who was officially ruled out of Sunday's upcoming game with the Eagles. Lee missed most of last week's game in Atlanta as well with a strained hamstring, the same injury that kept him out of action against the Rams and Packers. So far, his absence has been felt in a major way. The Cowboys are 0-2 in both games without him and saw a 7-0 lead turn into a 27-7 loss after he left last week's game with the Falcons. Without Lee, it's likely Anthony Hitchens will move to the weak-side spot. Check out the entire injury report for both teams.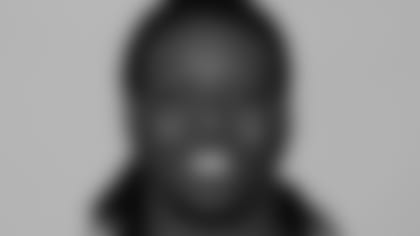 His Eagles debut was rather successful for running back Jay Ajayi, who had 77 yards on just eight carries in a Nov. 5 win over the Broncos. It was his first game since being traded from Miami, highlighted by a 46-yard touchdown run just before halftime. Ajayi had two 100-yard games with the Dolphins this year, including 130 against the Falcons, the team the Cowboys' last opponent and 122 against the Chargers, the Cowboys' next opponent after the Eagles. Ajayi was one of the players the Cowboys targeted in the 2015, but a knee injury from college scared away many teams as he lasted until the fifth round. He rushed for 1,272 yards last year with Miami with eight touchdowns.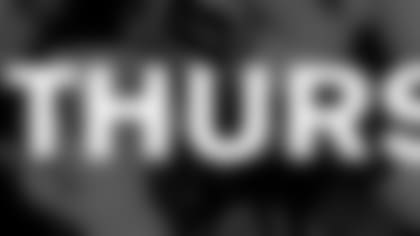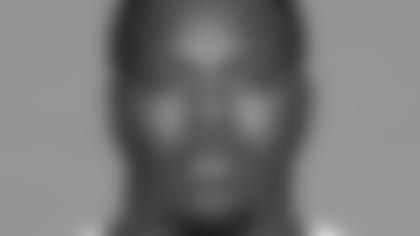 Rookie safety Xavier Woods could be in line first-team action Sunday night against the Eagles. So far, regular starter Jeff Heath has not practiced as he remains in the concussion protocol after suffering the head injury in Sunday's loss to the Falcons. Woods replaced Heath in that game and would get the start Sunday alongside Byron Jones. Woods has certainly received playing time before the injury, getting into the game in sub-packages such as nickel and dime. In fact, Woods had a diving interception against the Falcons last week, which set up the Cowboys' only touchdown. It was Woods' first career pick and second overall turnover as he recovered a fumble against San Francisco.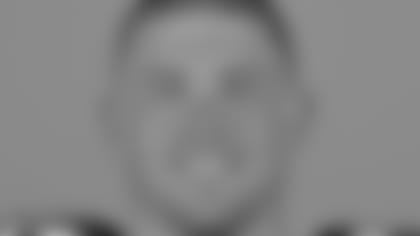 The Eagles' don't just have one of the best pass-catching tight ends in all of football, butZach Ertz ranks near the top of all receiving categories, regardless of players. He's 17th on the NFL list in receptions with 43, which ranks third among all tight ends. And his six touchdown catches  not only leads the Eagles as a team, but is tied for eighth among all players and first among tight ends. In last year's season finale game in Philly, Ertz had 13 receptions for 139 yards and two touchdowns. Ertz missed Philly's last game with a hamstring but after the bye week, he has returned to practice in full this week.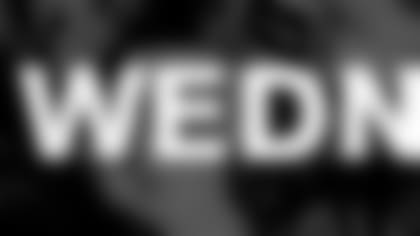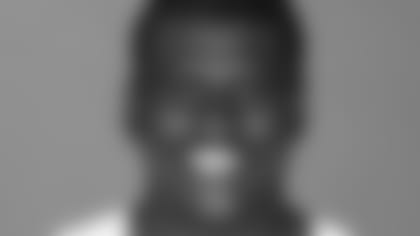 *One way or another, it doesn't appear the Cowboys will have the same starter at left tackle this week against the Eagles. Obviously, the team is hoping Pro Bowler Tyron Smith gets back on the field despite suffering from a groin and back injury. But if not, veteranByron Bell* could be the next option. Coach Jason Garrett didn't go that far in his Wednesday press conference but Bell did take first-team reps during the media portion of practice. And in the locker room, Bell talked about being ready if his number gets called. Bell has 72 career starts, including 15 in 2014 at left tackle for the Panthers. Even if Smith returns from his injury this week, it seems likely Bell would take over as the Cowboys "swing tackle" this week, as the primary backup at both left and right tackle spots.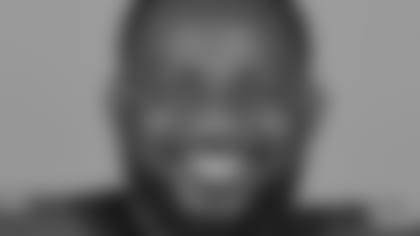 *It doesn't happen often, but when the Eagles face the Cowboys, it's usually the only time Dak Prescott isn't the most accomplished NFL player from Mississippi State. Philly's Pro Bowl defensive tackleFletcher Cox* has established himself as one of the NFL's top defensive players. Paired up with nose tackle Timmy Jernigan, Cox has the Eagles' defense playing as dominant as any unit in the league. Philly ranks first in rush defense, allowing 66.4 yards per game. They also stuff the run in short-yardage rather well, ranking first in third-and-1 and fourth-and-1 conversions, allowing only 33.3 percent of the attempts. Cox has just two career sacks against the Cowboys, and none in the previous five meetings.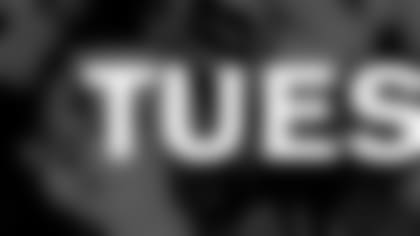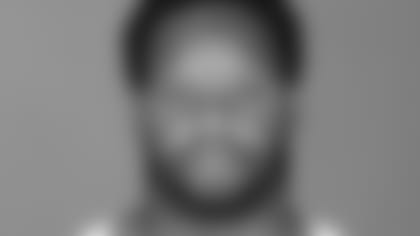 * *Sean Lee shouldered more responsibility at linebacker in the first four games this season while Anthony Hitchens recovered from a knee injury. Now, Hitchens is prepared to return the favor if Lee is unable to play Sunday night due to the hamstring injury he suffered against the Falcons in Week 10. "His communication is huge, getting everyone lined up," Hitchens said. "I'm going to be the guys making the calls if he's not. I'm just trying my best to imitate him and get everyone lined up." When Lee was inactive in Week 5 against the Packers due to hamstring injury, Hitchens moved from middle linebacker to Lee's weak-side spot and Jaylon Smith started in the middle. Hitchens has played only five games this season, but he already ranks sixth on the defense in team-credited tackles (36), including a team-high 12 against the Falcons. "I've just got to do it consistently and keep that up," he said.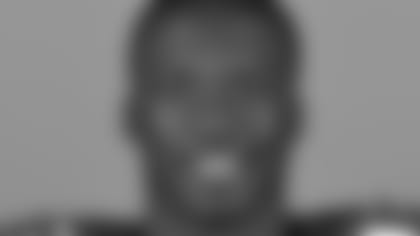 * *Quarterback Carson Wentz is having a terrific second season in Philadelphia, and he's getting plenty of help from his skill players on offense – particularly receiver Nelson Agholor, who is already producing a career season through nine games. The third-year veteran has a career-best 428 receiving yards and 5 touchdowns, trailing only seven players for tops in the NFL. The former first-round pick currently leads the NFL with a 22.5-yard receiving average on third down, including two touchdowns on third down. He's clearly become a reliable weapon for Wentz in helping keep drives going for the NFL's second-best scoring offense (31.4 points per game).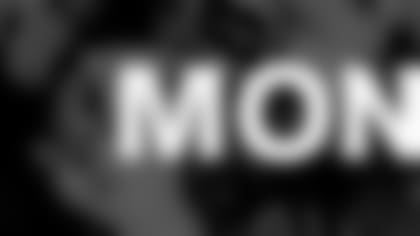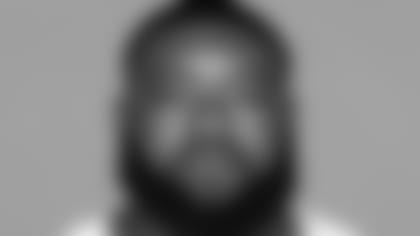 *Left tackleChaz Green* certainly had a game to forget Sunday, allowing five of the six sacks registered by Falcons' defensive end Adrian Clayborn. After reviewing the film on Monday, coach Jason Garrett pointed out Green "actually did a decent job" in the first half, but said his overall performance was well below expectations. "He didn't pay well enough, didn't play up to standard and we'll certainly look at that position, the backup swing tackle position as we go forward." When asked about Green's status for this week, Garrett pointed out the health of regular starter Tyron Smith, who is listed as "day-to-day" with groin and back injuries. Clearly, the Cowboys are hopeful Smith can return, but it sounds as if Green's role as the swing tackle – backing up both left and right tackle – could be in the air as well, with Byron Bell perhaps taking over in that role.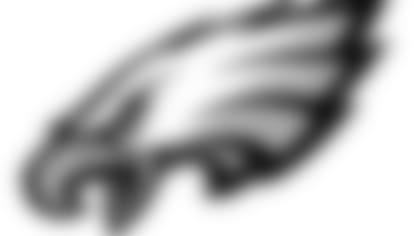 *The hottest team in football will come to town this week in an NFC East showdown. The Eagles (8-1) have a shot to virtually put the Cowboys away in the division race if they can win Sunday and grab a four-game lead, plus a tiebreaker, with just six games left. Philadelphia has won seven straight games, and use a healthy combination of offense and defense. Second-year quarterbackCarson Wentzleads the entire league with 23 touchdown passes, and ranks third in the NFL with a 104.1 QB rating, just behindAlex SmithandTom Brady*. Defensively, the Eagles lead the NFL in run defense, allowing just 66.4 yards per game.