(Editor's Note: Each week, the staff of DallasCowboys.com will present "6 Days to Sunday" for the upcoming game, presenting a daily update for each team as they head into the upcoming contest. This week, the Cowboys are looking for their first winning streak of the season as they head to D.C.)
WHAT: Dallas Cowboys (2-3) at Washington Redskins
WHEN: Sunday, Oct. 29 - 3:25 p.m. (Central)
WHERE: FedEx Field
TELEVISION: Fox (Thom Brennaman, Troy Aikman & Erin Andrews)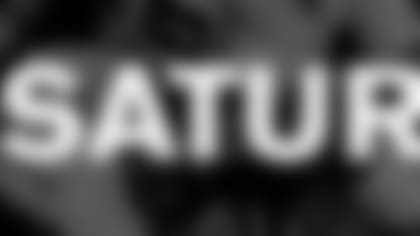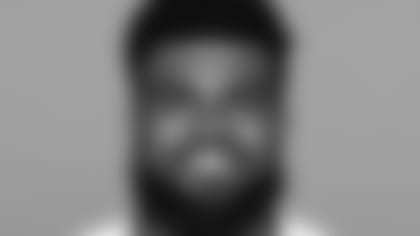 * *While the Cowboys have been criticized this year for not having the same success in the running game as 2016, the numbers tell a different story. In fact, the Cowboys enter this week's game with Washington as the No. 2 rushing offense in the league, averaging 147.5 yards per game. The league average is around 109 yards a game, just another example how this offense has started to pick it up here lately, especially on the ground. Ezekiel Elliott ranks sixth in the NFL in rushing with 540 yards, but is fourth in average per game at 90.0. This week, the Cowboys face a Redskins defense ranked ninth in the NFL in rushing, yielding just 94.5 yards on the ground.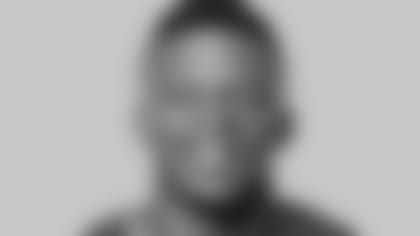 *After four years of being simply a role player in the Redskins' pass-happy offense, Thompson has now become one of the main weapons forKirk Cousins*. After catching 49 balls for 349 yards (both career highs) in 2016, Thompson has already matched his yards total in six games, with 366. He's averaging 15.9 yards per catch and he's also a reliable catcher, hauling in 16 of his last 19 targeted passes in the last four games, which have also included two 100-yard performances and two touchdowns.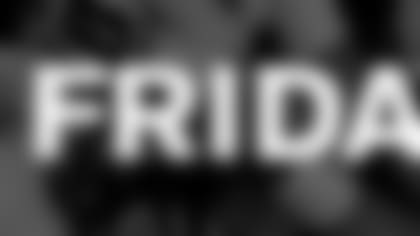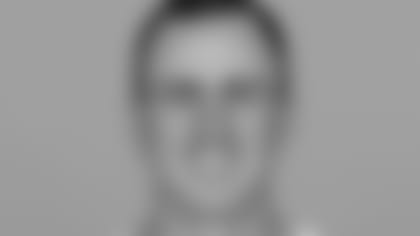 *Life withoutDan Bailey* seems like it'll be more than a game or two. In fact, Cowboys VP Stephen Jones said on Friday that it's likely the team will be without their kicker for a month, if not longer. "Four or more," Jones said, when asked how many games Bailey could conceivably miss because of a groin strain he suffered last week in San Francisco. The Cowboys got through the game with safety Jeff Heath handling extra points (2-of-3) and kickoff duties. But the team worked out three kickers this week before signing veteran Mike Nugent.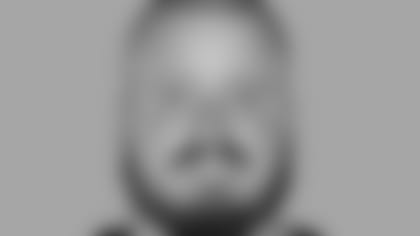 *While the team has dealt with injuries to the O-line all week, it's clear that at least one of the starters will be out. The Redskins ruled out centerSpencer Longon Friday because of injuries to both knees. Long has not practiced all week after suffering the injuries in the team's Monday night loss to the Eagles. Washington is expected to turn to rookieChase Roullier*, a sixth-round pick from Wyoming. Roullier has been active for all six games this year as a backup lineman.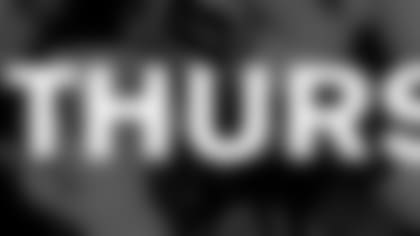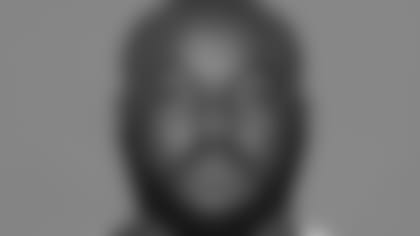 *The Cowboys added defensive tackleMaliek Collins *to the injury report on Thursday. The second-year lineman was limited with a foot injury, although he practiced in full on Wednesday. Collins started off hot this season, registering 2.5 sacks in the first three games of the year. But he has yet to record a sack in the last three weeks, and now ranks fourth on the defense. Still, he's been a viable part of a defense that got five sacks last week in San Francisco and Collins ranks third on the team – and first among defensive tackles – in quarterback pressures with eight. 
*While the Redskins had a whopping 17 players on their injury report Thursday, the more alarming number might be five. That's how many players were listed as "DNP" for Did Not Practice, all of which were offensive linemen. Four of those five are starters, including tacklesTrent Williams(knee) andMorgan Moses(both ankles). Thursday was the first practice day of the week for the Redskins, who are coming off a short week with the Monday night loss to the Eagles. Another highly-anticipated injury for Washington is cornerbackJosh Norman*, who was limited again with a rib injury. [Full injury Report]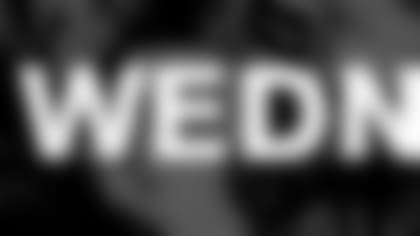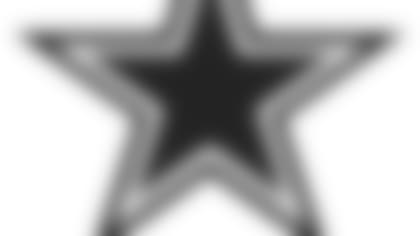 * *The Cowboys are the best team in the NFL at pinning their opponents back to start a drive. There are several reasons for this, but one of them could be changed in a major way come Sunday in Washington. With kicker Dan Bailey not playing with a groin injury, new kicker Mike Nugent will likely handle those duties. Bailey doesn't always get a touchback but deep enough for the coverage team to make the tackles usually inside the 25. The punter Chris Jones has also helped with that stat, regularly putting the ball inside the 20 on his punts. The Cowboys rank first with opponent field position, averaging 24.5 as the starting spot. Let's see if that changes this week with the new personnel in the kicking game.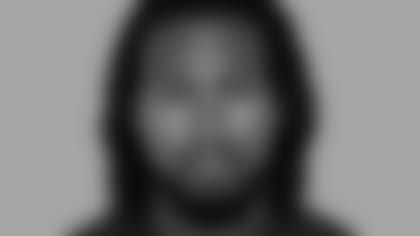 *When the decision was made forJosh Norman* to shoot a cell phone commercial with Dez Bryant, the idea was that both would be on the field during the first meeting of 2017. As of now, that might not happen as Norman has missed the last two games with a rib injury. However, Washington coach Jay Gruden said this week he expects Norman to return to practice, after being limited for the first parts of last week. Norman and Bryant have had their share of on-field battles throughout the years, with some verbal jabs being tossed around in post-game and even the offseason. But the fact the two have a joint campaign commercial together should at least suggest there is some mutual respect between two competitors. We'll see if we see another round of competition this week or will have to wait until the Nov. 30 rematch in Arlington.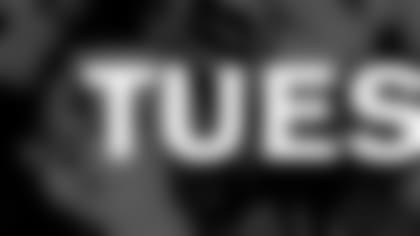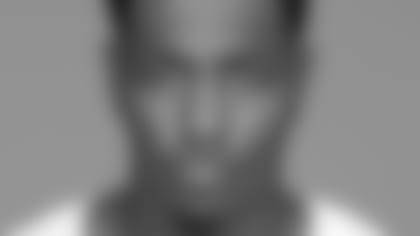 * *Rookie defensive end Taco Charlton has yet to make a big splash so far, especially considering the lofty expectations that come with being a first-round pick. But he certainly will keep getting opportunities, especially after the team's decision Tuesday to release veteran pass-rusher Damontre' Moore. Last week, the Cowboys decided to put both Moore and Benson Mayowa inactive, putting Charlton on the field for 37 snaps. Charlton got a couple of good pressures on the quarterback. "He's a young player. He needs to play more," Garrett said of Charlton. "But he fought well, he competed well, he was around the ball. Made his presence known a little bit at the line of scrimmage knocking the ball down. So he's getting there. He's going about it the right way in practice. It's a good opportunity for him to play a lot of snaps in that game. He'll grow from that experience."
* *If playing on a short week isn't tough enough, the Redskins will have some issues on the offensive line heading into Sunday's game as four of the five starters are dealing with injuries. Redskins head coach Jay Gruden said guard Brandon Scherff still could play despite suffering a sprained MCL in the Monday night loss to the Eagles. Scherff, who also has a lower back injury, could play with a brace on his knee. Left tackle Trent Williams has been fighting through a knee injury for several weeks, while center Spencer Long has knee and quad injuries. Right tackle Morgan Moses has two sprained ankles that will likely limit him in practice. None of that will help the Redskins prepare for a Cowboys team that had five sacks last week, including another from DeMarcus Lawrence, who leads the NFL with 9.5.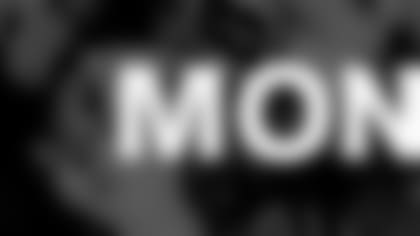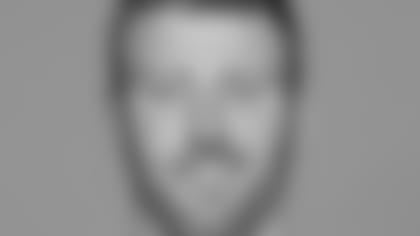 * *Somewhat lost in the shuffle of the Cowboys' dominant win that saw Zeke run wild on the 49ers and the defense produce five sacks and three turnovers, was the NFL debut of rookie quarterback Cooper Rush. The Cowboys simply decided it was time for Rush to jump into the No. 2 spot behind Prescott, but ahead of Kellen Moore. The Cowboys used the bye week to give Rush extra reps and figured this would be the best time to get the rookie a chance to be active. "We gave him a little more work in our extra couple practice days, and we just felt like it was the right time for him to do it," head coach Jason Garrett said. "We thought he handled himself well in the game."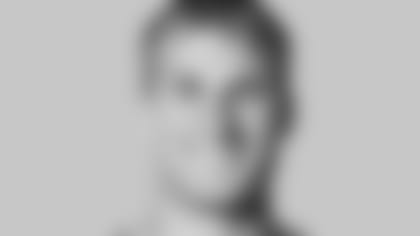 *Washington had a chance to draw closer in the NFC East race but couldn't stop the Eagles, who put some distance on the rest of the division with Monday's 34-24 win over the Redskins, who had an early lead but had no answers for Carson Wentz. The Redskins are 3-3 but two losses – both to the Eagles – are inside the division. QuarterbackKirk Cousins* dropped to 0-6 in all-time games on Monday Night Football. While this week's game with the Cowboys is on Sunday, his record isn't much better against Dallas, with a 1-4 mark.