It's forever known as Black Monday for the historic crash of the stock market. However, there was another event, a crash and burn of its own accord, that kicked off hours after the financial carnage ended.
On Oct. 19, 1987, on no less a stage than Monday Night Football, Washington defeated the Dallas Cowboys, 13-7, in Texas Stadium. Over the last three decades, the game has taken on mythical context, a stunning upset for the ages, the focus of a recent ESPN 30 For 30 *documentary: *Year of the Scab.
In reality, Dallas was only favored by eight points, and at the time, no one knew the extent of the friction the 24-day players' strike had caused in the locker room. And there was nothing legendary head coach Tom Landry, or really anyone else, could do to fix it. The Cowboys walked into Texas Stadium that night with a 3-1 record, tied for the NFC East lead. They would lose 20 of their next 27 games.
Even though the strike had ended late the previous week, the union players weren't returning until after that weekend's games. Well, Dallas had 21 players and seven starters cross the picket line, that's why everyone expected them to defeat Washington, who was the only team to not have a single player cross.
Even its head coach, Joe Gibbs, said before the game, "The other team is so much stronger, and I don't think that's happened before in pro sports. I haven't been through that where you go in knowing you've got very slim odds of being able to win."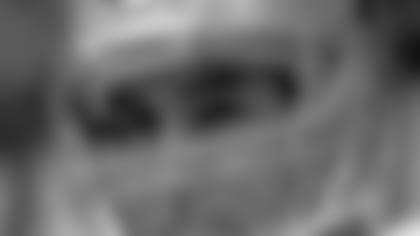 In retrospect, the decline of Landry's Cowboys wasn't gradual, which is more times than not how it has been reported over the years. Yes, the team was aging, wasn't hitting on as many draft picks as they once had, but Dallas was still 14-6 the previous two seasons when Danny White was the starting quarterback.
"I feel so strongly about this, that the strike had more of an effect of where our team went than anything else," White says. "Everyone wants to blame the draft for the deterioration of the Cowboys in the 1980s. I couldn't disagree more. It was the strikes, both in 1982 and 1987, how we handled them, and the fact that we never had a big team meeting afterward and aired out our feelings. We never patched things up. We were never a team again."
Ring of Honor and Hall of Fame running back Tony Dorsett agrees wholeheartedly with his former quarterback, saying, "When the '87 strike started, we were one of the better teams in the league. We were thinking of another Super Bowl run. When we came back, we were nothing. We were broken."
"You know it was the worst time of my life," says fellow Ring of Honor member and Hall of Famer Randy White. "I always loved playing football, but I hated playing football then. It wasn't fun. I didn't even like playing in the [replacement] games. I was just protecting myself, and I'd never played a football game like that. It just wasn't fun for me."
The 21 Cowboys players who crossed during the strike wasn't a league high. The Raiders had 26, the Rams 24 and the St. Louis Cardinals 22. Dallas was next up. None of those four teams finished with a winning record, with the Raiders enduring a similar experience as the Cowboys, losing 10 of their last 12 after a 3-0 start.
While there were many issues between the league and the NFL Players Association during both walkouts, free agency was the No. 1 objective of the players, especially in 1987, a right they didn't gain until Reggie White's antitrust lawsuit against the NFL in 1992. Looking back, even though Major League Baseball adopted free agency in 1976, none of the other three major leagues had joined them. After the NFL, the NHL and NBA followed in 1995 and 1996, respectively. 
The majority of teams knew the strike was a strong possibility during training camp, so when cuts were made, players were often told about the possibility of becoming replacement players if and when a strike came. In 1982, the owners simply cancelled the seven weeks of action during the strike, so this was going to be a first. Other available players came from the recently defunct United States Football League and a Canadian Football League team who ended its season early for financial reasons.
When the players finally did go on strike after the second week of the regular season, there wasn't enough time for teams to assemble rosters, fly players in and prepare for the Week 3 games, so those were cancelled. One network ran the previous season's Super Bowl between the Giants and the Broncos instead, another aired Ryder Cup golf. In place of Monday Night Football was Star Trek III: The Search for Spock. *In that week's *TV Guide, the following Sunday's games were listed as: To Be Determined.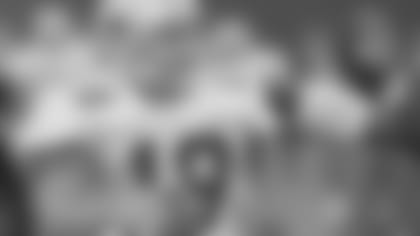 Kevin Sweeney completed his Fresno State career as the NCAA's all-time passing leader with 10,623 yards. Entering the 1987 NFL Draft, though, his prospects of being a top pick were not promising because of his height, or lack thereof, at 6 feet.
"If an offense was built around me, like say a Drew Brees or Russell Wilson today, where I'm sliding out of the pocket, rolling out, I think I could have done all right," Sweeney says. "You definitely need some help because standing there in the pocket, I couldn't see much."
The Cowboys selected Sweeney in the seventh round, but he was unable to win the No. 3 quarterback gig at the conclusion of the preseason and was released. When the players went on strike, contacted by a Dallas reporter, Sweeney said he would absolutely not join an NFL team. He came from a union family, his grandfathers worked in the hard-rock mines in Montana.
However, after a day or so, his father, Jim, who coached him at Fresno State, finally convinced him this would likely be his best chance at playing in the NFL.
Six teams actually called Sweeney, who was pondering a career in real estate or banking, but once Cowboys personnel director Gil Brandt flew out to Fresno, it was a done deal. And he was at least familiar with the offense from camp. His signing bonus was $1,000.
"I was 23 years old, football had been my entire life up until that point and here was the dream opportunity," Sweeney says. "And I spent two-thirds of my days in a Roger Staubach jersey, so the Dallas part of it didn't hurt."
Even though Danny White had rejoined the team a few days before the first game with replacement players, Landry went with Sweeney against the New York Jets on Oct. 4 at Giants Stadium. The coach cited a shoulder injury, but in reality, White was more than physically fit to take the field.
"I dressed for the game and was ready to go, but Coach Landry, it kind of came out that he wanted to protect me from an injury, playing with that offensive line," White says. "That's not true at all. It was more to protect me from that reputation, from being a scab or whatever. Coach Landry was always looking out for his players. Kevin went in and did a really nice job, too. I knew his father a little, and I was happy for them."
Around the league, about half of that week's tickets had been returned. The strike wasn't playing well nationally, especially in the stronger union cities in the Northeast. The Eagles first home game drew a couple of thousand fans. The average NFL salary at the time was $230,000, with a minimum of $50,000 for rookies. The average salary for the rest of the country was about $25,000.
No one knew what to expect from the games, this truly was a first. The largest point spread, shared by three teams, including the Cowboys over the Jets, was just four, which has to be a NFL record for a given week.
Sweeney only completed six passes, but three of them went for touchdowns, 13, 33 and 35 yards, and the Cowboys rolled to 38-24 win. He also picked up a few pass interference calls on long throws, so his final tally of 139 passing yards is misleading. The game itself, though, was uglier than a catfish convention: 26 penalties for 281 yards, 11 sacks by Dallas alone, 8 fumbles, 6 lost, three interceptions, issues on substitutions and numerous delay of games calls. Also, there were 12,370 fans at chilly and windy Giants Stadium. At least that was the announced attendance. One writer said it more resembled a closed workout.
"I think this was probably the strangest circumstances I've ever seen," Landry said after the game. "We'd like to see the players come back whenever they can. They're the NFL. But I'm proud of these guys. This was a showcase for them because we never get to look at rookies in the preseason the way we did tonight. A lot of them played extremely well.
"Sweeney's really remarkable. He's really got a great feel and he knows how to put it up and either get a reception or an interference call."
Back home, Cowboys fans showed they loved their football and their team no matter who was taking the field. The game drew a 67 share, meaning two of every three televisions turned on were watching the game. The "Rhinestone Cowboys," as they had been dubbed, impressed most with their determined play and their appreciation of the moment.
And it was a fun group. Wide receiver Cornell Burbage's brother handed off some clean laundry to the team's assistant equipment manager during the game because the player didn't have the money to do his laundry at the hotel. And earlier in the week, back in Dallas, five players threw in $100 apiece for a used car they shared.
Sweeney quickly became a fan favorite, throwing a 77-yard touchdown pass to Burbage in the next game as Dallas rolled Philadelphia, 41-22, at Texas Stadium before nearly 41,000 fans. Elsewhere around the league, Atlanta, New England, St. Louis and the Giants drew less than 12,000.
Later that week, Sweeney attended the local high school football game of offensive coordinator Paul Hackett's son. Midway through the first quarter, someone asked for an autograph.
"I signed non-stop the rest of the game, like without a second to pause," Sweeney says. "In my imagination, I thought I had an idea of Texas football, but until you experience it, until you see how much it means to them, how much they love and support their teams, you can't help but be in awe. I mean, we were terrible, and everyone at that game wanted my autograph."
When the strike ended, Sweeney was among those the Cowboys kept, and the following year he came off the bench to throw three touchdown passes at Giants Stadium. He then started the following two games and threw five picks, including one vs. Cincinnati in what turned out to be the final NFL game of his career. He signed with San Francisco in 1989 but was cut before the season started and later played in the World League of American Football in Europe. For the last 25 years, he's worked for Wells Fargo, where he is a senior vice president in national sales.
"I'm a realist, I always have been," Sweeney says. "It was such a moment in time for me, though. I remember coming off the field in that Jets game, I just threw my third touchdown pass and I said to Coach Landry, 'Are we having fun now?' And he laughed.
"I don't see myself as a scab and I don't want others to think of us that way. I was playing a game I loved. I've paid the price for that, 13 operations, seven on my shoulder. I was beat up pretty good over the years.
"I'll tell you what, I'm still a huge Cowboys fan. Once a Cowboy always a Cowboy."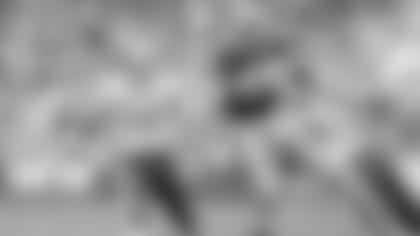 Truth be told, three-time Pro Bowl tight end Doug Cosbie never wanted the job to begin with. Robert Newhouse had been the Cowboys' union representative for some time, but when he retired in 1983, no one really seemed interested in taking his place. For many of his teammates, Cosbie was the natural choice: smart, well-spoken, respected, got along with seemingly everyone in the locker room.
"The biggest thing is, we're professional athletes, we're alpha males, and athletes by nature are selfish. We have to be to become the best of the best," Cosbie says. "That said, most of them are going to do what's best for them and their family, not necessarily the team. We just didn't have the commitment to go on strike. We weren't willing to pay the price to get what we wanted. In retrospect, we shouldn't have gone on strike.
"We're going to see it again here in 2020. The players want, and should have, guaranteed contracts like in the NBA and Major League Baseball. To get that, they might have to sit the season. Are they willing to do that? Also, those guys on their last contract or close to it, are they willing to sacrifice for the next generation?"
From the start, the NFLPA, led by Pro Football Hall of Fame guard Gene Upshaw, wasn't unified. Many of the players, as well as the fans, weren't even entirely sure why the players were walking out. Yes, its contract with the league had expired, but the players could have finished out the season and figured it all out then, which actually is exactly what ended up happening.
From the first day of the strike, several Cowboys players on injured reserve crossed the picket line so they could receive treatment. Shortly thereafter, defensive tackles Randy White and Don Smerek returned to the team.
"I had done my research prior to (the strike) happening, to see what the ramifications were and how it was going to affect me," says White. "I had signed a new contract and a lot of the money that was deferred was based on the fact that I had to show up if the Dallas Cowboys had practice. So I was kind of in a tough spot. I did not want to go against my teammates, but I had an annuity that paid me for 20 years, you know pretty much my financial security moving forward. I would have put that in jeopardy if I had gone out on strike. 
"We had a team meeting and, oh my goodness, now that was a tough one. That's when I had to stand up and say, 'Look, this is what I'm doing and this is why I'm doing it,' and hope they understood."
Many didn't. As White and Smerek drove into the parking lot of the Valley Ranch team headquarters, a few of the demonstrating players and other supportive union members at first tried to block their way and started yelling, "Scabs! Scabs!"
"I didn't want anybody to hit my truck and then one guy hit it with a sign," says White. "The guy was not one of the football players. He was one of the other people out there. But that was not a good."
Sitting at his locker a few minutes later, White, who was also a team captain, reportedly said, "I'm doing what's best for me and my family. I didn't want to lose one-sixteenth of my salary. I'll be paid whether we have a game or not this week."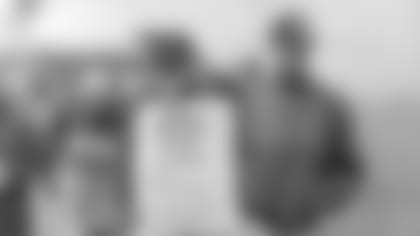 Out in the parking lot, All-Pro running back Tony Dorsett lashed out, saying, "As a team captain, he let the team down. But he's going to make the All-Pro list this year – the scabs' All-Pro list. We'll call him 'Captain Scab' now."
The Cowboys players who crossed were hardly alone, as 86 men around the league rejoined their team so they wouldn't miss a weekly paycheck. And yes, even though the games were cancelled that first week, the players who crossed were paid.
A week later, Danny White crossed, saying he couldn't afford to lose his $46,875 weekly salary. The next day, Dorsett joined him and was crucified by the media for his comments the previous week.
The issue was that Cowboys team president Tex Schramm sent letters to several players, including cornerback Everson Walls and defensive end Ed "Too Tall" Jones, that they had breached their contracts by going out on strike and could be asked to return both signing and roster bonuses. And as Randy White well knew, there were also threats of lost annuity payments. In the case of Dorsett, he stood to lose almost half of his $6.4 million annuity.
"I knew all along something like this might happen," Dorsett said at the time. "I knew there was a clause in my contract concerning my annuity. It was just a matter of getting it defined. If I miss a month, my annuity stops.
"I'm here, but I'm not necessarily happy about being here. When we decided to go on strike, in my position, I'm 11 years in the league, 33 years of age, so I had very little to nothing to gain by going on strike. But we wanted to do it as a team, and I believe in unions. I went out willing to sacrifice my base salary because I thought all I stood to lose was short-term. I wasn't willing to lose my long-range security."
Looking back, Dorsett is still frustrated with how it all played out. Schramm knew there was talk of a strike and worked language into all the veteran contracts to protect the team. When the strike ended, many of the players and some in the media blamed Schramm for much of the ugliness.
Remembers Randy White, "Somebody asked me, 'Did (Schramm) have the foresight to put this in the contract, knowing that a strike was going to happen?' I said, 'Man I don't know but I wouldn't put it past him.' He was pretty sharp.
"But I don't think it was a good thing for the team, I really don't. I went in and talked to Schramm, and I said, 'Hey, this is going to cause a problem with this team, you know if I go out on strike.' I said, 'I don't want to do that.' And I was told, 'If you don't, you're going put (your annuity) in jeopardy.' So I had no choice, in my mind."
In his defense, Schramm said he was simply looking out for the league and the Cowboys, which were his priorities. Of the veterans with clauses in their deals, all but Cosbie and Walls crossed.
"I tell you that was a tough time for me personally," Dorsett says. "That was horrible. I mean, I was one of the more vocal guys and all that, and I was out picketing. I would have lost a lot of money, and I said guys, 'They got me, and they are using this against me, so I'm going to have to go back.' And I crossed back over the line, but I would go back on the line when the day was over. Every chance I had I would be out there talking with the guys.
"And Coach Landry was getting a little upset about that, but I said, 'Coach, I really don't want to be here. I want to be out here with these guys. I come from Western Pennsylvania. I know what unions are all about. I want to be one of the guys. I was very vocal about it. That was a tough time. That was a tough time for me."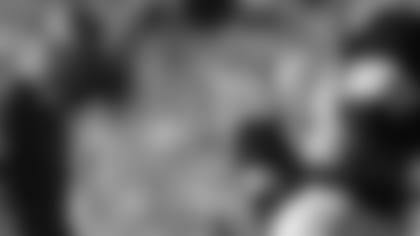 Cosbie knew even before the first replacement game against the Jets that the union was crumbling. He ended up losing a significant amount of money because he didn't fund his annuity that season. He honestly thought there was a legitimate chance the strike would run through the campaign.
"The attitude among the players was much more unified in 1982. A lot of us had already been through this and really didn't see any change," Cosbie says. "In truth, our union leadership was weak. Gene Upshaw was a smart guy, but he wasn't good for the players. He made all of these promises, and it's like politicians, then we elect them and they can't deliver on any of the promises."
The Cowboys who remained on strike did what they could to stay strong, with only two of several dozen players contacted by various media outlets admitting to watching the first replacement game against the Jets. Center Tom Rafferty played a computer game called Lode Runner, saying, "I didn't even know it was a three o-clock game." Tackle Danny Noonan flipped back and forth from the game to European Vacation, saying, "I don't know which one is better. Both are kind of boring."
Texas Stadium was nearly full for the Monday night showdown with Washington, boasting more than 60,000 fans. The city really embraced the replacement players, even booing when Dorsett and Danny White took the field. Their play didn't help matters as Dorsett fumbled twice and White took six sacks and threw an interception in the 13-7 upset loss. In fact, the crowd spent most of the game chanting, "We want Sweeney."
While the Cowboys' season started to fall apart that evening, Washington finished the replacement portion of the year at 3-0 and would go on to win the Super Bowl. They also captured the Lombardi Trophy in 1982 when the players' strike cut the season to nine games.
"That really gives you an appreciation for the genius of Joe Gibbs. It's not a coincidence that his teams won both years we went on strike. He was able to keep his teams unified," Cosbie says. "That's not a shot at Coach Landry, who I adored. There was just nothing he could do. Tex put a lot of our guys in an impossible situation.
"Even at the time, never mind looking back 30 years, I can see both sides. I don't blame any of the guys who crossed. I mean, long term, they probably made the better decision. I was at the end of my career, I had nothing to gain, but as the rep, I really didn't have a choice. When we see each other nowadays, I can tell you no one has mentioned it in at least 15, maybe 20 years. Not a word. There are no grudges."
"Oh, (the replacement players) were good guys and, you know they had a chance to wear a professional football jersey," says Randy White. "They were out there practicing hard, fighting for their lives and getting to go out there and play as a member of the Dallas Cowboys. Are you kidding me? This was these guys' dream come true. I mean, you couldn't hold it against them. There was an opportunity there and they took it."
In the end, the players, the fans and the owners all took a loss on the 1987 strike. As then-Cowboys linebacker Steve DeOssie said upon returning to the team, "It doesn't make sense, but this whole damn strike doesn't make sense. We accomplished nothing except losing a lot of money for a lot of people."
And that's the true legacy – well, that and The Replacements, the fantastic movie starring Gene Hackman and Keanu Reeves based on the strike – of the first and most certainly last time the NFL used replacement players.