(Editor's Note: In anticipation of the 2018 season, Bryan Broaddus has once again taken a break from scouting the Cowboys in order to scout the opposition. Over the next several weeks, he will take a position-by-position look through the 2018 schedule, analyzing the top five players at each spot for a better understanding of what the Cowboys are up against. The series continues this week breaking down the safeties.)
FRISCO, Texas – If you follow our coverage leading up to the NFL draft, you should have an idea of how I feel about the next top safety on this list.
I had Malik Hooker ranked as one of the truly elite prospects in the 2017 NFL Draft, but injury concerns pushed him down to the middle of the first round. As I expected, he had absolutely no problem adjusting to the league.
By the time he tore his ACL in mid-October, Hooker had already tallied 21 tackles, three interceptions and four pass breakups, going a long way to establish himself as one of the NFL's most promising young safeties.
He's returning from injury this year. But by the time the Cowboys meet up with him in December, I think he'll be well on his way to re-asserting that claim.
Name: Malik Hooker
Team:Indianapolis Colts
Height/Weight: 6-2/212
College: Ohio State
Experience: 2nd season
NFL Draft: Selected in the first round, 15th overall, by Indianapolis in 2017
Physically, he is a great looking player. Has ideal size and movement skills for a safety.
Smooth back pedal and transition when asked to play in coverage.
He is a balanced player. Don't see him struggling to react or redirect.
For a young player he is quick to diagnose and react to the play. Doesn't take false steps.
Can close some ground when he has to cover for his teammates. Speed is outstanding.
Knows how to play the ball down the field. Receivers have a hard time running past him.
Understands how to locate the ball. Gets his eyes around quickly. His length helps him knock the ball away when in his area.
Quick reactions, especially as a red zone defender. When the play breaks down he has the lateral agility to recover. Plays with awareness.
Has to be careful when tackling. His aggressiveness will get him in trouble and will over run the play.
Was a block down tackler at Ohio State and that has carried over to the pros. Tends to throw his body at the ball carrier. Like to see him wrap up better to bring his man down.
Nice ball skills. Puts himself in positions to make plays. Good reactions to tipped balls. Had three interceptions and four pass backups in seven games. Can finish in this area.
Is coming off a torn ACL that he suffered last October. There were questions why he dropped during the draft and many believed it was due to his injury history.  Should be fully recovered for the start of the 2018 season.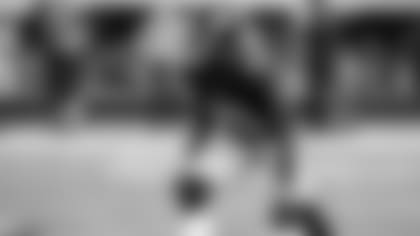 ---
Name: Landon Collins
Team:New York Giants
Height/Weight: 6-0/225
College: Alabama
Experience: 4th season
NFL Draft: Selected in the second round, 33rd overall, by New York in 2015
The first thing you notice about Collins is his physicality. He is a wrap-up tackler. Attacks the line of scrimmage. Punishing. Plays like an extra linebacker when down in the box. Can fill and finish.
Will generally carry the tight end in coverage.
He can bring pressure when he comes on the blitz. Will overpower blockers to get to the quarterback.
Plays with range. Can cover some ground when on the move. He is able to plant and drive when he sees the play.
He is not a stiff moving player. He has body control and balance in the way that he moves. Has the hips and change of direction in order to stay with his man. Hard guy to shake in route.
Outstanding support player. There is consistency in the way he goes about his job. Not going to make mistakes with bad angles or poor tackling.
Durable and tough. Smart player. Not a liability to his teammates.
Poised play maker. Can create turnovers with tackles and positioning on routes.
Shows ball skills not only to catch but knock the ball away.
Have to be aware of him as a blitzer. Can defeat blockers on the move. Is the type of player that can disguise his blitz and then at the last minute cause damage in the pocket.
Best defensive weapon the Giants have.
2018 Outlook:During a Giants season that ran completely off the rails, Collins was one of the only constants in 2017. He played in 15 games, finishing with 99 tackles, two interceptions and six pass breakups. He didn't earn Pro Bowl status, but he was one of just a few bright spots on an abysmal team. The Giants spent big-time draft capital to improve their offense this year, selecting Saquon Barkley and Will Hernandez to help make Eli Manning's life easier. If the offense can find some semblance of balance, the defense should be just fine. Olivier Vernon and Damon Harrison will be back on the defensive line, and Collins will once again be paired with the likes of Janoris Jenkins to make life difficult on the Cowboys' passing attack.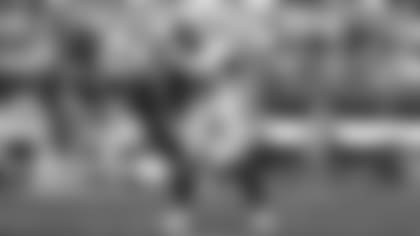 ---
Name: Kevin Byard
Team:Tennessee Titans
Height/Weight: 5-11/212
College: Middle Tennessee State
Experience: 3rd season
NFL Draft: Selected in the third round, 64th overall, by Tennessee in 2016
This is a highly competitive player. Plays with tremendous physical and mental toughness. Football intelligence is off the charts.
Has a feel for how to play around the line of scrimmage. He is able to avoid blocks and get in on plays. Arrives at the ball. Physical tackler.
Plays with his eyes. Correct angles to the ball. Is able to wrap up the ball carrier in space.
Fluid moving player. Doesn't take much for him to react. Can cover quite a bit of ground. Doesn't labor running to the ball. Smooth, relaxed pedal.
Will walk down in the slot for coverage. Closes quickly in off coverage. Plays well in transition.
Plays with ball skills. When the ball gets in his hands, he can finish the play. Creates turnovers.
Reactionary player. Not often fooled or out of position.
Shows body control and balance. Lower body flexibility. No stiffness to his game.
Explosive player. His ability to strike is outstanding. Can bring his man down on the spot.
Just as good of a player in zone as he is in man. Eyes and reactions help him here.
Instinctive player. Plays with poise. Doesn't get rattled. Is a playmaker in every sense of the word.
2018 Outlook:We've written a lot about underrated players in this series, but Byard might fit that billing more than anyone else. The Philadelphia native was named a first-team All-Pro and a Pro Bowler in 2017, but he's far from a household name to this point in his career. He's going to have a chance to change that. The Titans made the playoffs last year, and nothing raises a team from obscurity to notoriety like winning games – just ask the Seattle Seahawks. Byard's eight interceptions led the NFL last season. If he can even come close to managing that again, he'll have all the recognition he wants.
---